The Island Makers: a year of designing, creating and doing
2022 was a busy year for the creative minds of Tresco and Bryher. Every month, local makers gathered to sell their beautiful island makes and it was a huge success. We spoke to some of the local makers - and creator Ellie - about the fantastic year of markets they had
2022 was a busy one for the creative minds of Tresco and Bryher. Every month, local makers gathered together to sell beautiful crafts, clothes and makes to the many day trippers, Tresco guests and local residents who pass along New Grimsby quay.

The Makers Market was the creation of Tresco islander Ellie Tabron. A photographer by trade, she wanted to make an often-isolating profession into a more collective experience. In the aftermath of COVID-19, timing couldn't have been better as everyone had spent lockdown making, doing and mending. Ellie rallied together with other island creatives and they vowed to make and sell their creations side by side. This has now become the monthly Makers Market.

"Creativity is so cathartic and it kept us sane during lockdown. When the islands opened up again, I was eager to sell face to face rather than from behind a computer screen. This led to organising the first market"
Find out more
Between full time jobs, small children and hectic social calendars, somehow everyone makes the time to create. From hand-sewn bags to artisan jewellery; from pottery to clothes and cards, there are so many beautiful products on offer at the monthly markets. Skills that were once just self-taught hobbies are now fully fledged small businesses and it is fantastic to see such entrepreneurship and imagination right here on our doorstep.

Tresco is an incredibly inspiring place. The sea, sun and sand make for fantastic muses and they are reflected in all that is produced by our island makers. Whether it's the nautical fabrics of hand sewn bags or the washed up Tresco sea glass that becomes a ring or a necklace, our unique environment can be found in each and every make.
One regular creative who you can find at each and every market is Emily Parsons: known to her fans as the creator of jewellery brand Ennor. Using recycled silver and the sea glass she finds on the beach, Emily makes beautiful rings, bangles and necklaces...
"Being able to sell my jewellery alongside friends, neighbours and fellow creatives at markets is so nice. We really support each other and talk about our inspiration and ideas"
Take a look at Emily's makes here
Creativity is not just limited to Tresco; it can be found across all the neighbouring islands and, as such, the Makers' Markets brings in a host of artists, seamstresses and creatives from Bryher and St Mary's too. Jasmine Melley grew up on Bryher, began making and then moved to Tresco where she is now full time Mum and Bryher Jasmine business owner.
'I've been selling my handmade items on honesty stalls dotted around the islands for almost a decade and it's so lovely people seem to recognise my products now! I've always enjoyed spotting people out and about with one of my scrunchies or headbands in, but what I really enjoy about the markets is being able engage with people and chat about my designs whilst they browse'

Jasmine Melley - Bryher Jasmine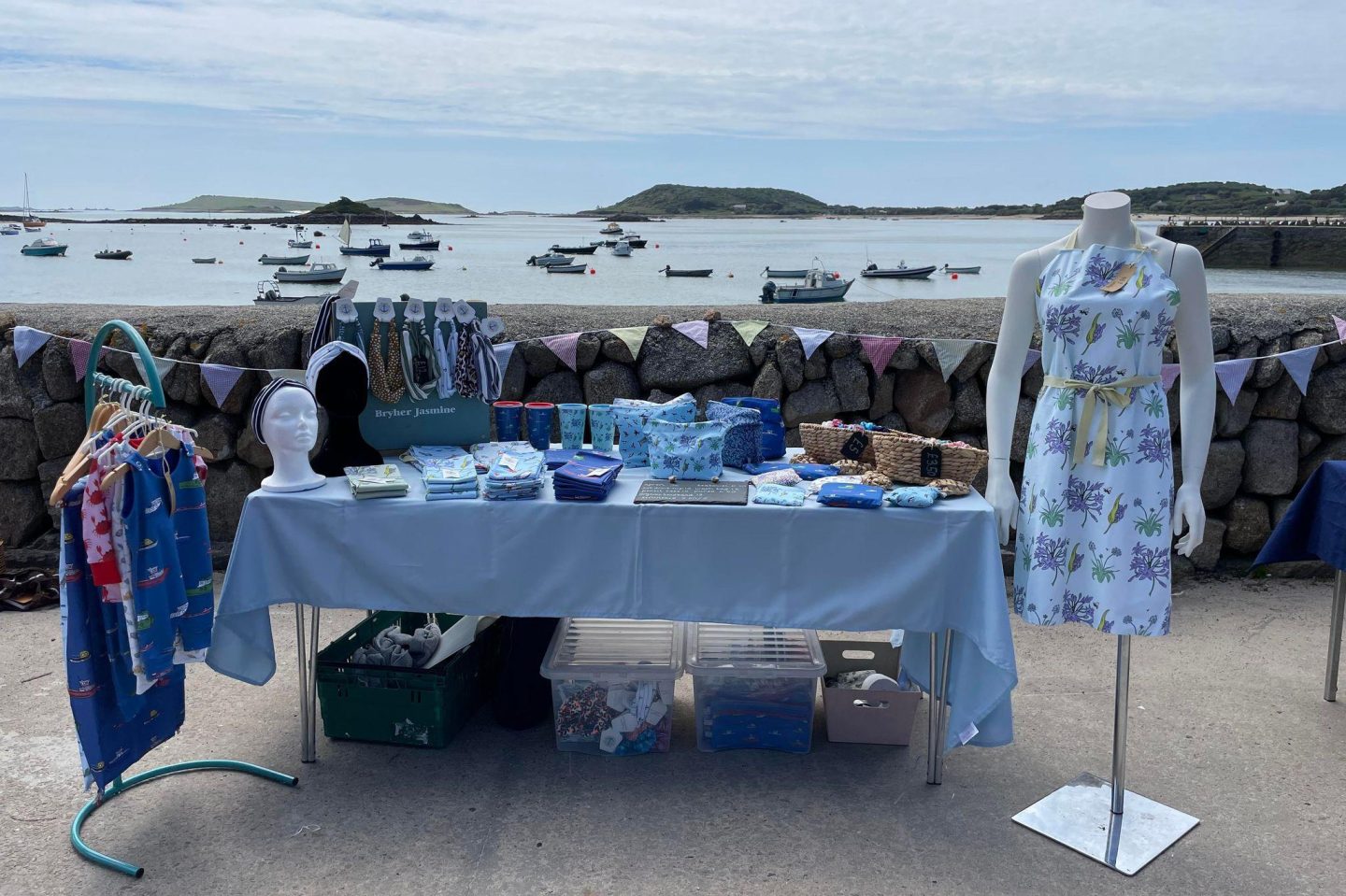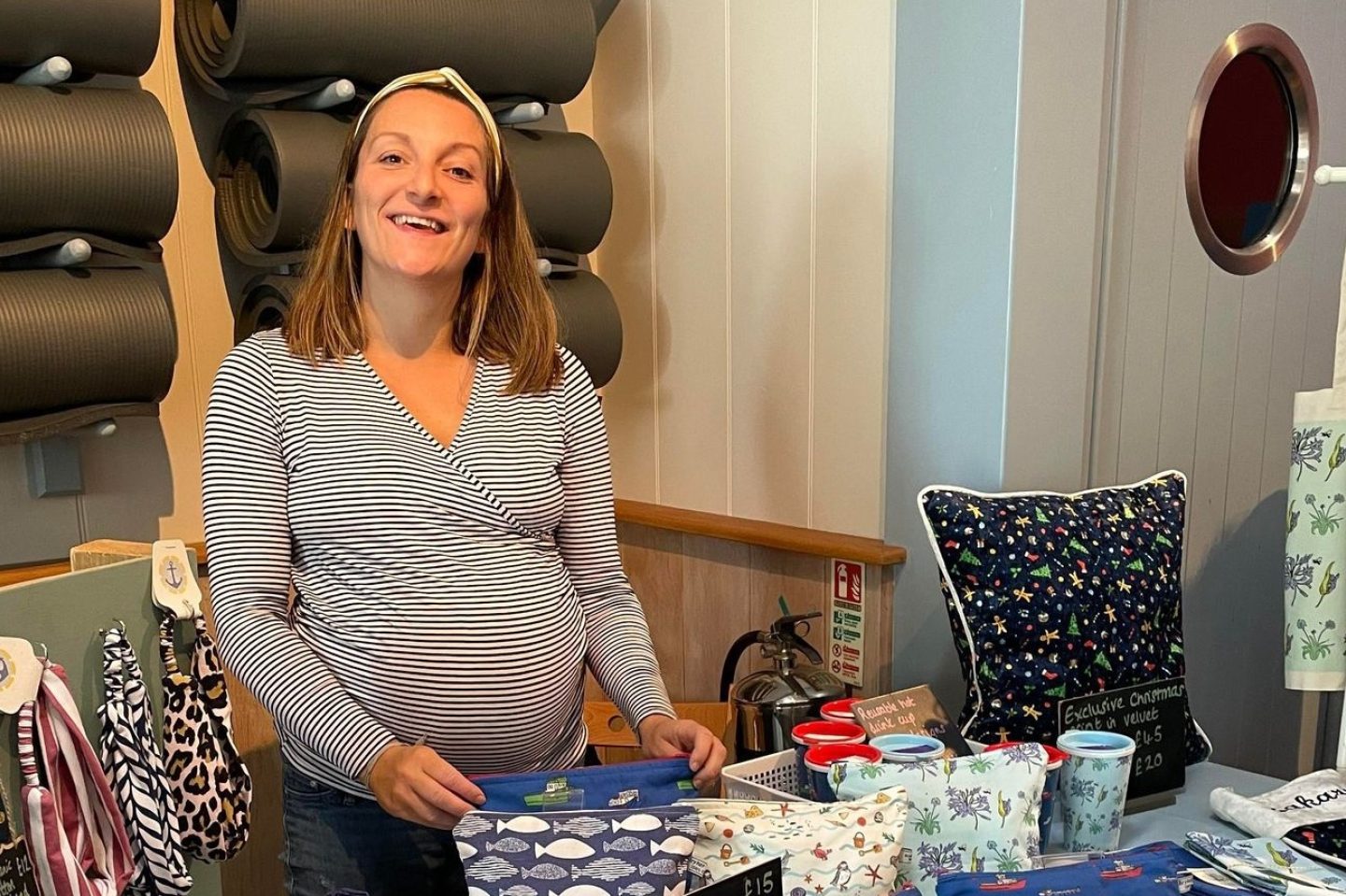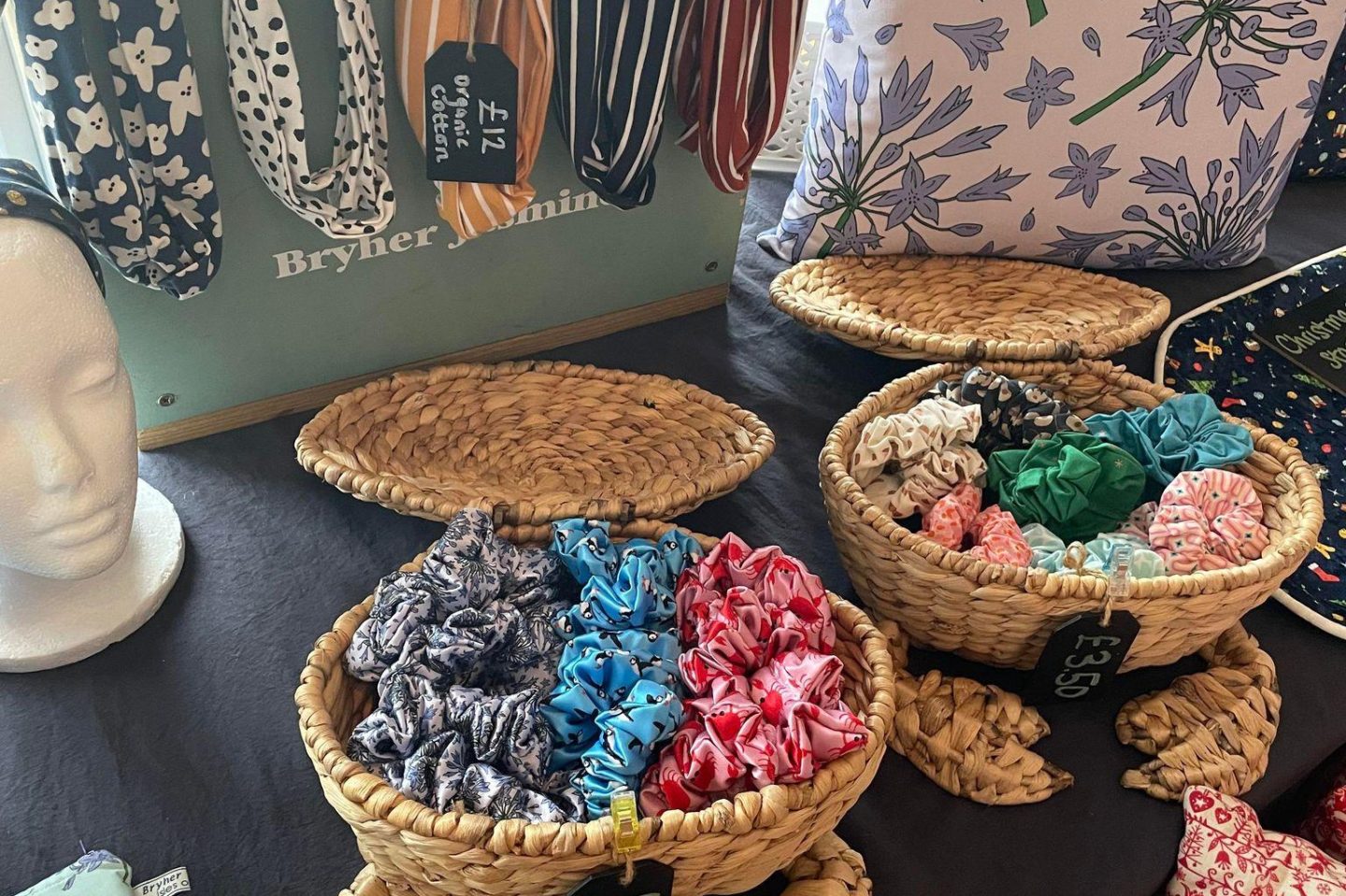 From hand-sewn treasures and resin jewellery from Ginny and Kerry Hulands (Hoolicrafts) to Fiona Hufton's pots (recently featured in The Tresco Times), there is both beauty and practicality to be found. Kerra Etchells (ScillyAtticSewist) has purses and cup warmers on offer, and Alex Bagnall makes weird and wonderful kiln creations! There is truly something for everyone.
After such a successful year, the Makers' Markets won't be going anywhere! Keep an eye out for posters dotted around the island advertising the next market, or head to the Makers' Market section of the website to find out when you can get your hands on some superb Scilly makes.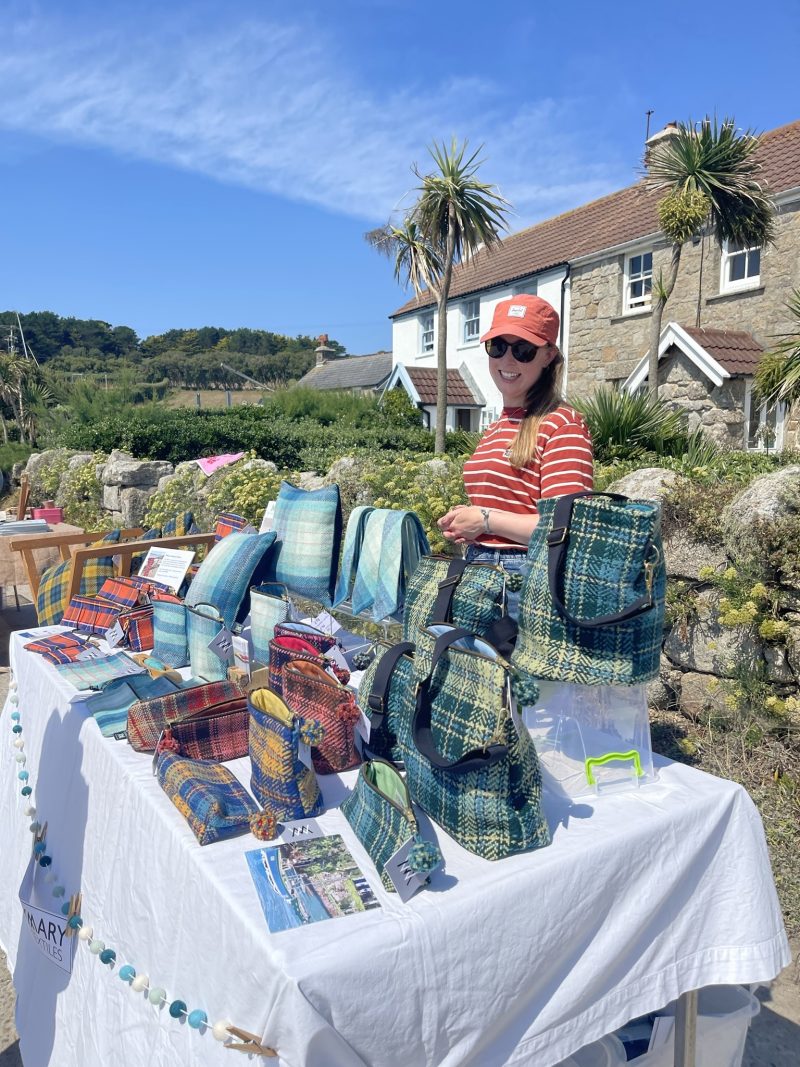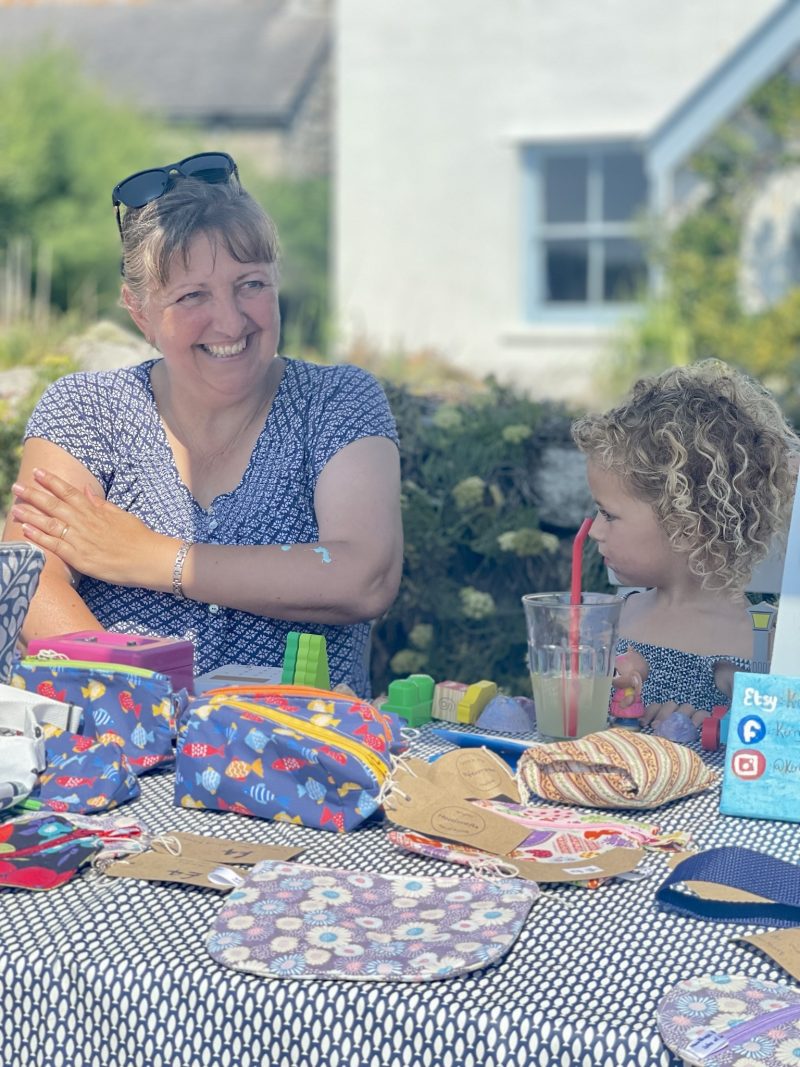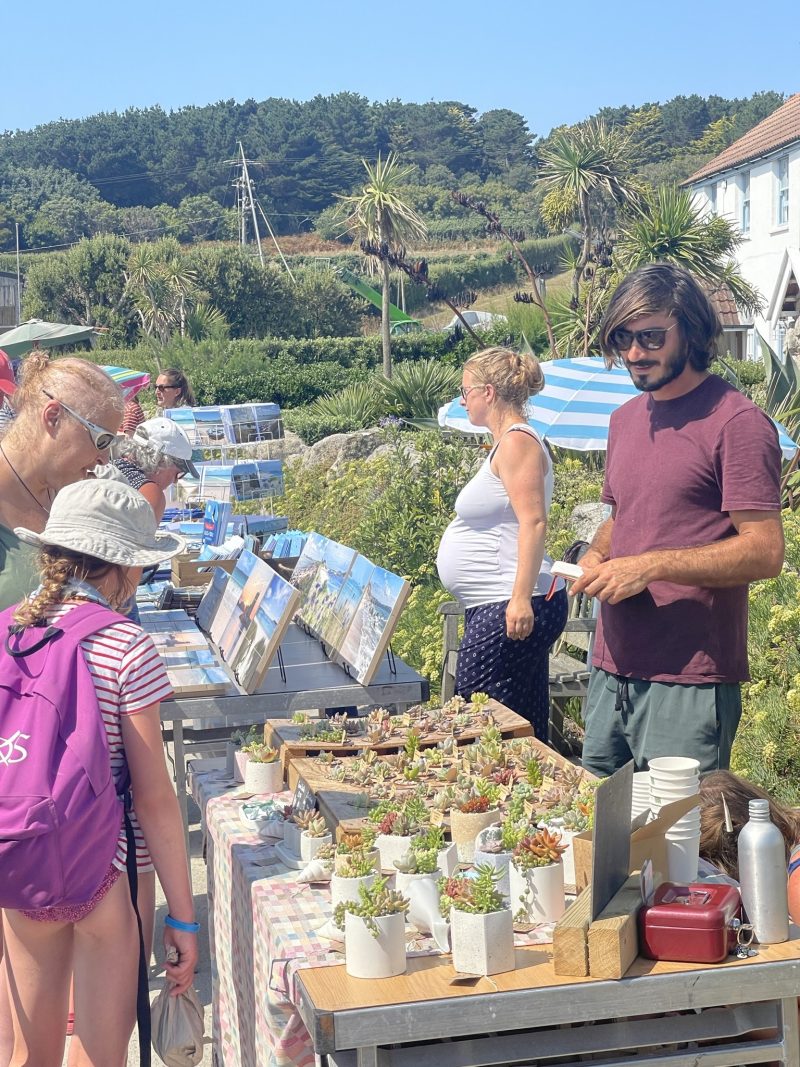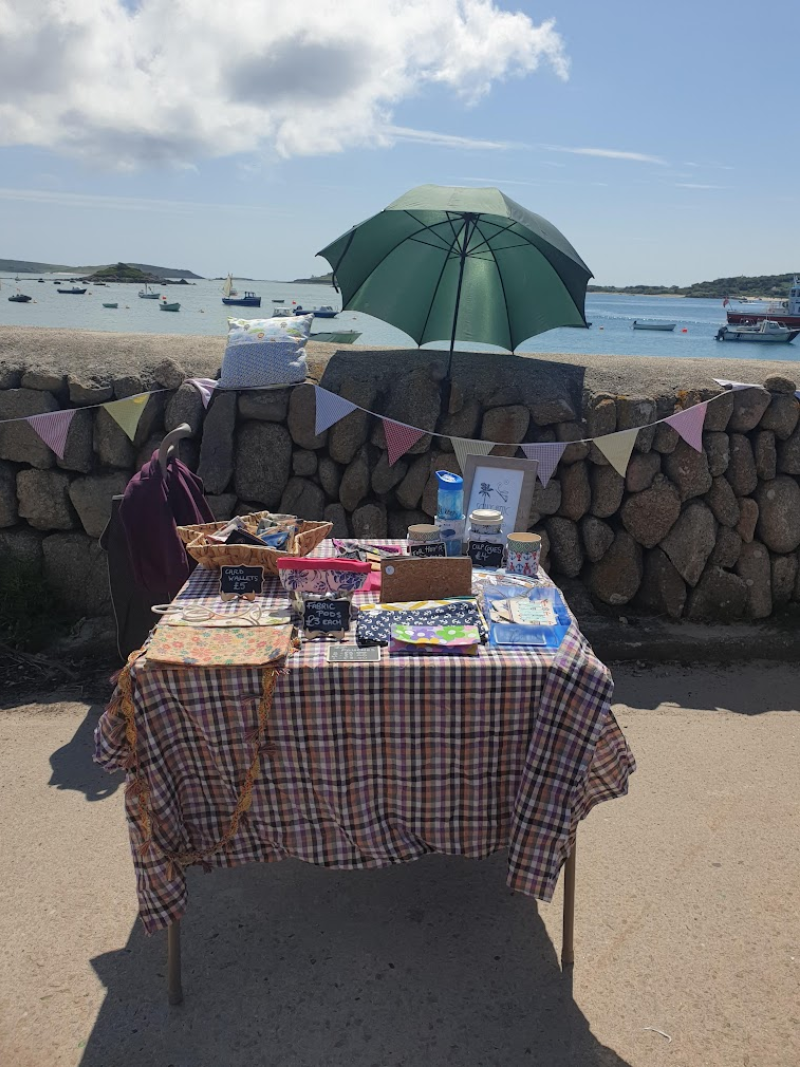 It is set to be a fab year of making - below are the dates for your diary!