Living and working on Tresco: Jess Oddy
After coming to Tresco on holiday with her family, Jess wanted to fully experience island life. She packed her bags, got stuck in, and hasn't looked back since.
Being part of the Tresco team often means turning your hand to anything and getting stuck in; everyone gets involved where they can in order to keep the island running.

One person who is always willing to muck in is Jess. Originally hired to work in Tresco stores in 2021, she fell in love with the lifestyle and has stayed here ever since - even throughout the winter months too! This season you could find her in the Ruin Beach Cafe greeting, seating and taking care of the many diners who flock there for delicious pizza, fresh salad and a cocktail.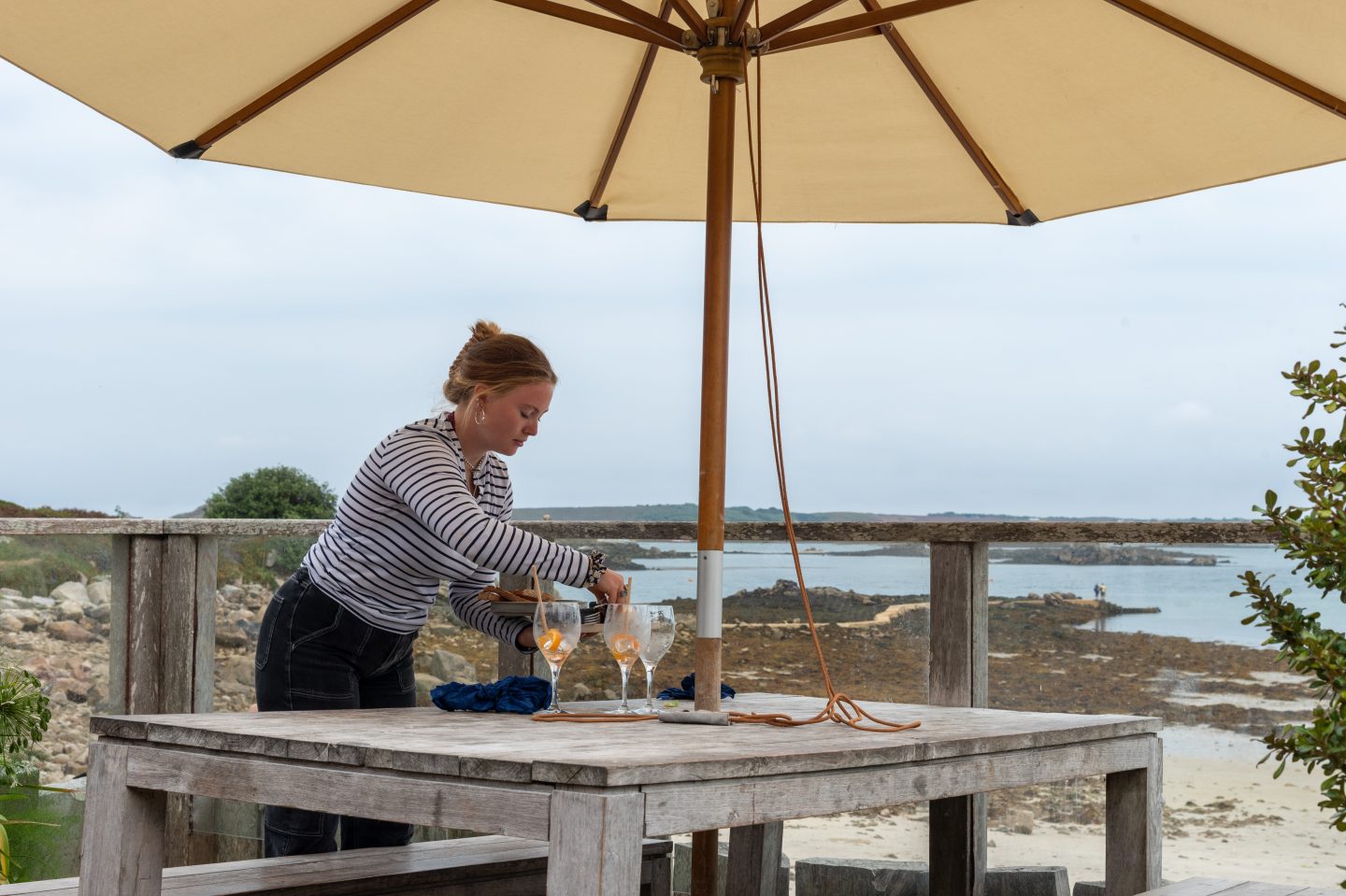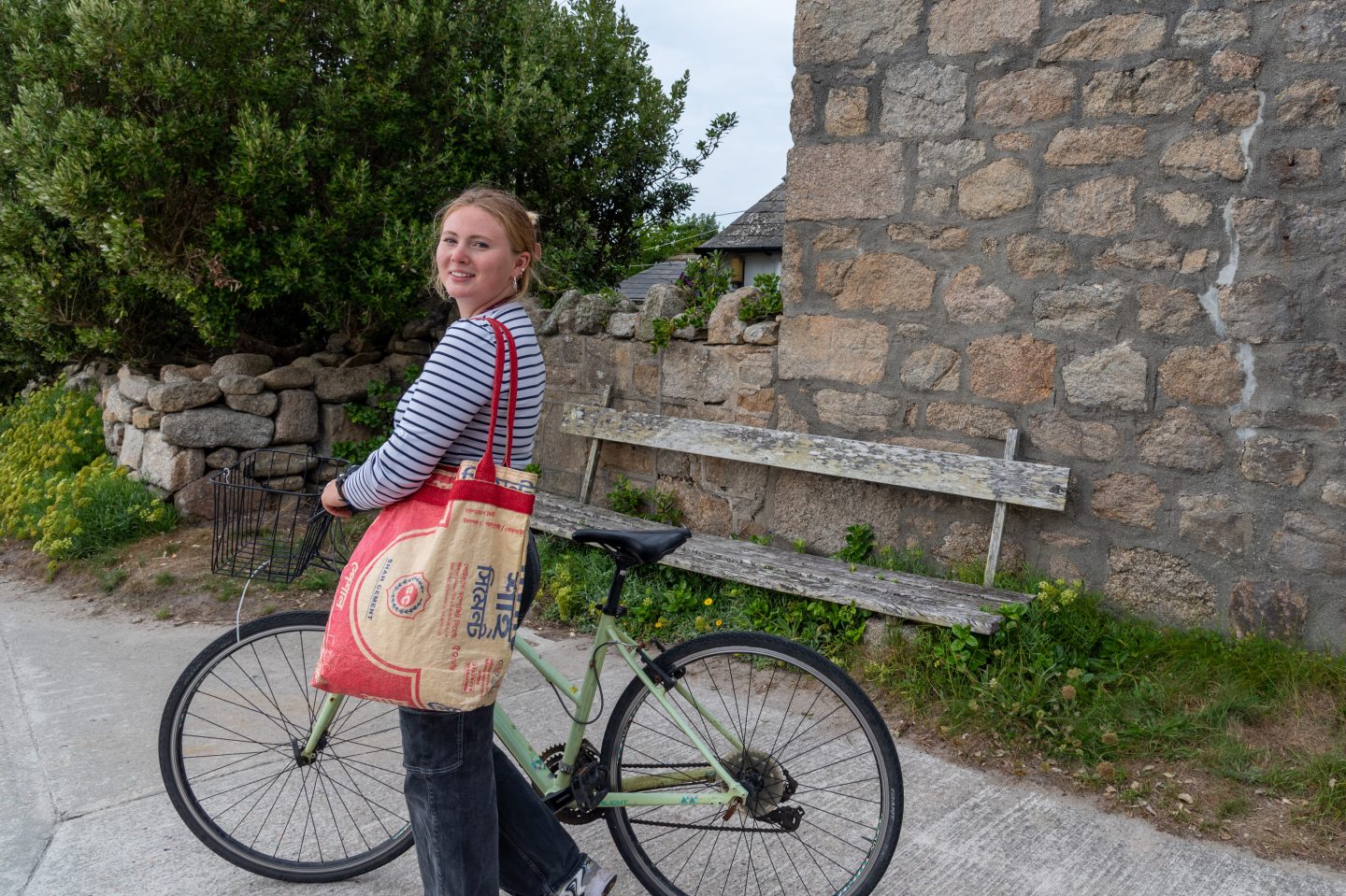 There aren't many places with such a glorious commute to work. Instead of spending hours in traffic or travelling on the tube, Jess has a 10 minute cycle from New Grimsby to Old Grimsby. After hopping off her bike, it is straight to work making hot drinks and serving cakes and then into lunch service with tasty pizzas and seafood platters on offer.
Working on the beach never gets old!
Jess also looks after our local horse residents which keeps her particularly busy. Morning and night she tends to them in their field, mucks out their stables and takes them for walks. She also runs the pony club throughout the year which gives local children the chance to go for a ride around the island.
Whether offering to take the local dogs for a walk, swimming in the sea or spending summer evenings on the beach with friends, Jess certainly makes the most of island living.
On top of everything else, she is a member of the Women's Czar crew - our Tresco and Bryher gig club's very own A-team. They race every Wednesday in the season and partake in the Pilot Gig World Championships in April. This year they have had a fantastic season, coming 1st, 2nd or 3rd in every race!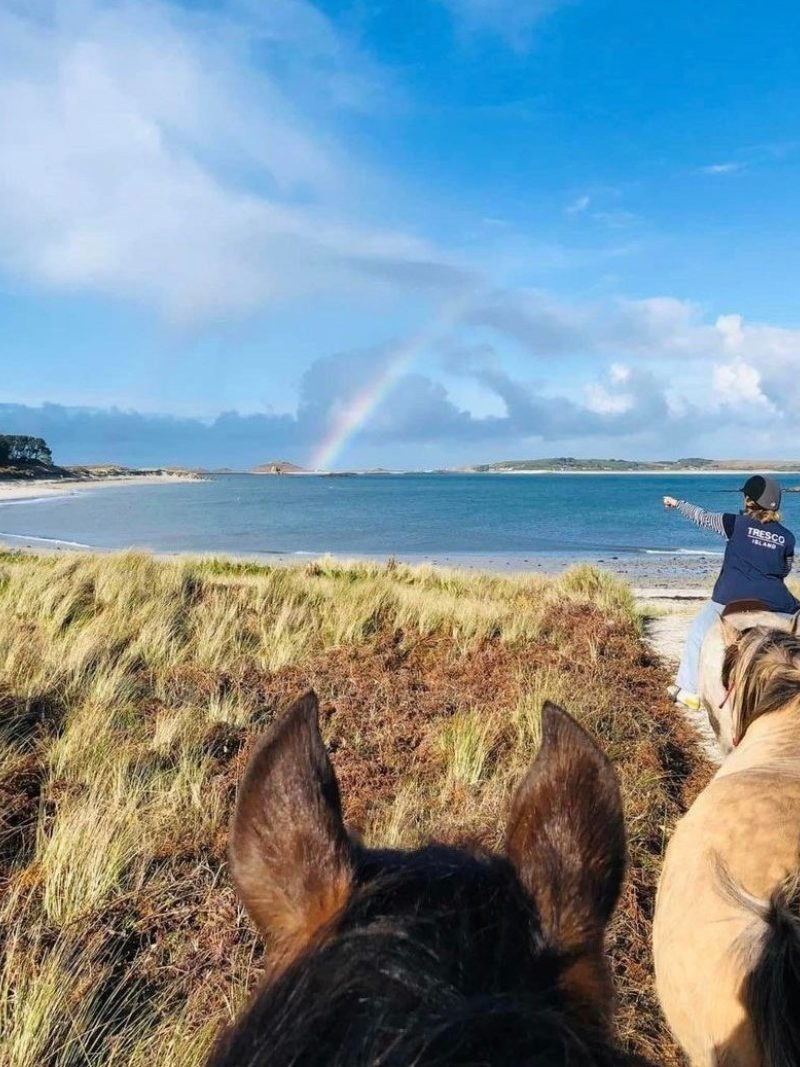 'Particular highlights from this season have been participating in (but also watching) world gig champs - it was just such an amazing atmosphere!
A group of friends and I also started the 'Scilly sea swim challenge' back in April meaning that we had a dip in the sea every day for 30 days and it was incredible. I will definitely be doing it again next year!'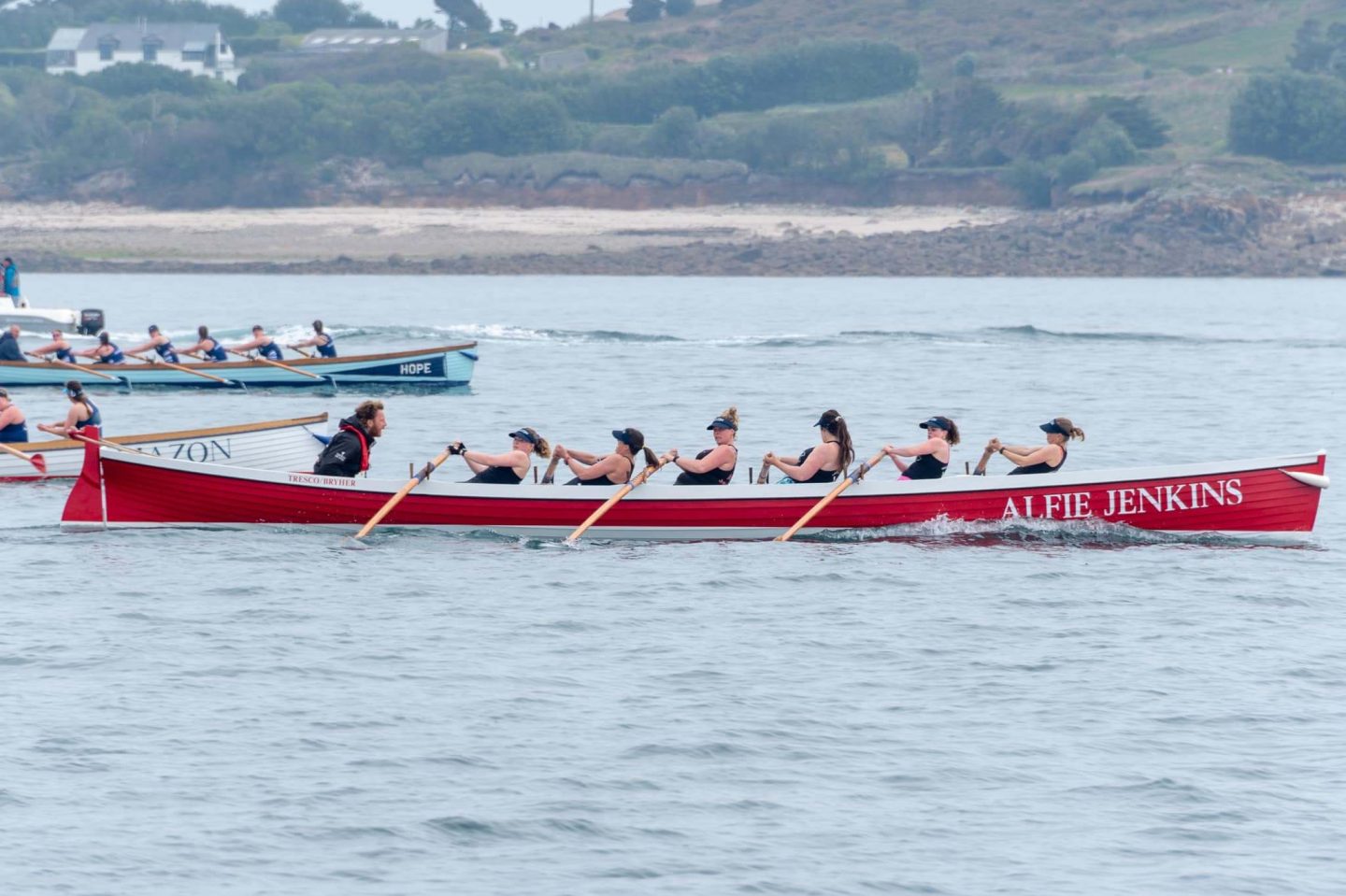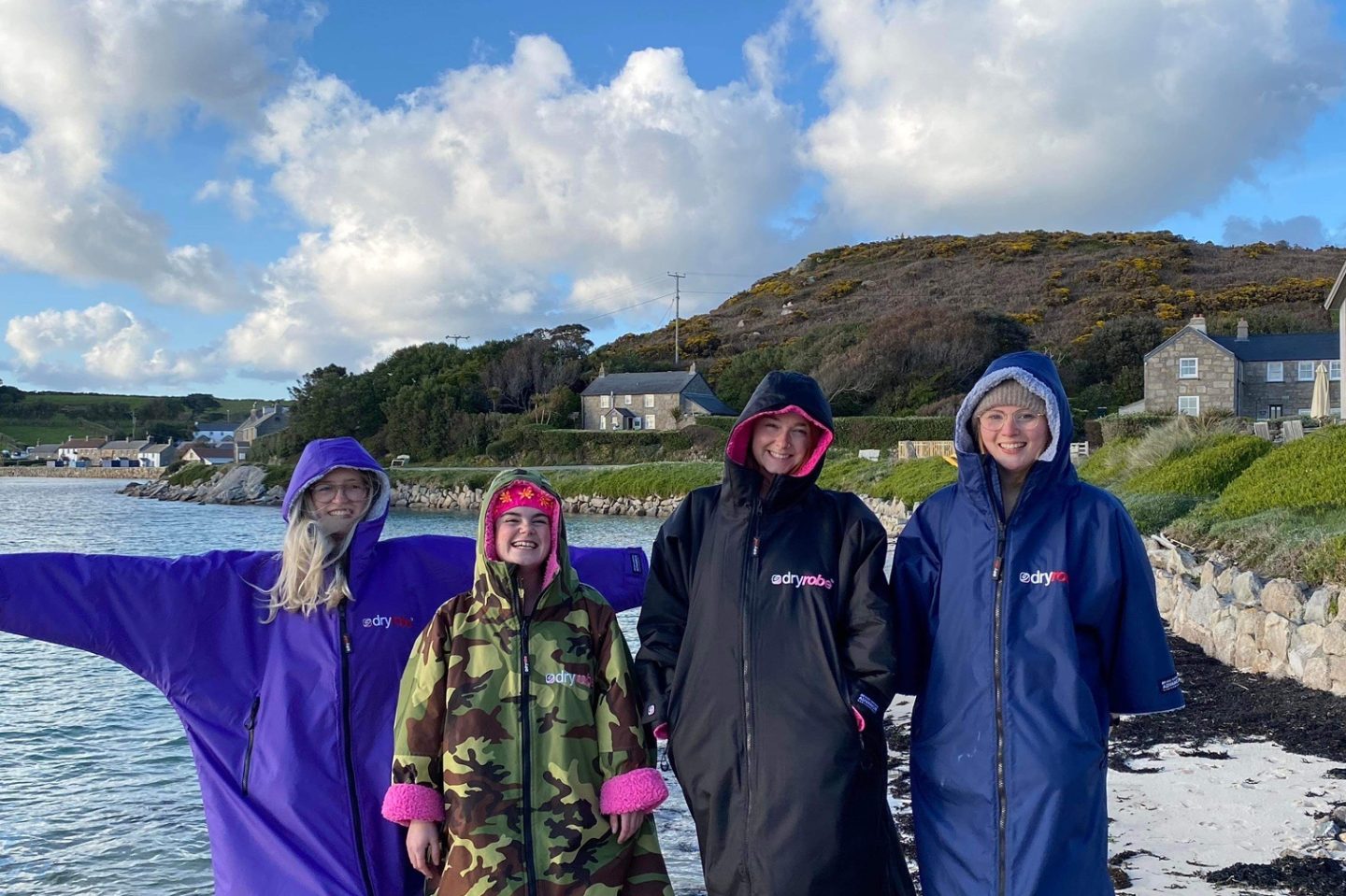 Jess doesn't plan to go anywhere anytime soon. She has settled into Tresco life and can't imagine moving back to the mainland. Work in hospitality is challenging at times but incredibly rewarding and her social calendar is full up! Live gigs in the pub, sunsets with friends and of course swims and rows mean she is making the most of everything Tresco has to offer.