By Helicopter - Direct to Tresco
The fastest way to reach Tresco is to fly direct with Penzance Helicopters - just a 15-minute flight from Cornwall and a unique journey to an island paradise...
Flying with Penzance Helicopters is the quickest and simplest way to reach Tresco and the only way to fly direct - not to mention a unique experience!
Within 15 minutes of departing Penzance, you'll be touching down on Tresco, your holiday accommodation just minutes away. Or, choose to fly via St Mary's, with a short boat transfer to Tresco.

Enjoy a leading 20kg per person luggage allowance, convenient access and on-site parking just off the A30 at Penzance or - if you're arriving by train - a handy shuttle bus from the train station just a mile away.

In November 2022, we welcomed new operator Starspeed, with two helicopters and a renewed commitment to resilience, reliability and service.
To book tickets, click below or telephone Penzance Helicopters on 01736 780828.
"The bird's eye view from the sky, from the legendary St Michael's Mount to your first glimpse of Scilly makes the journey of getting to Tresco now every bit as special as staying there."

British Travel Journal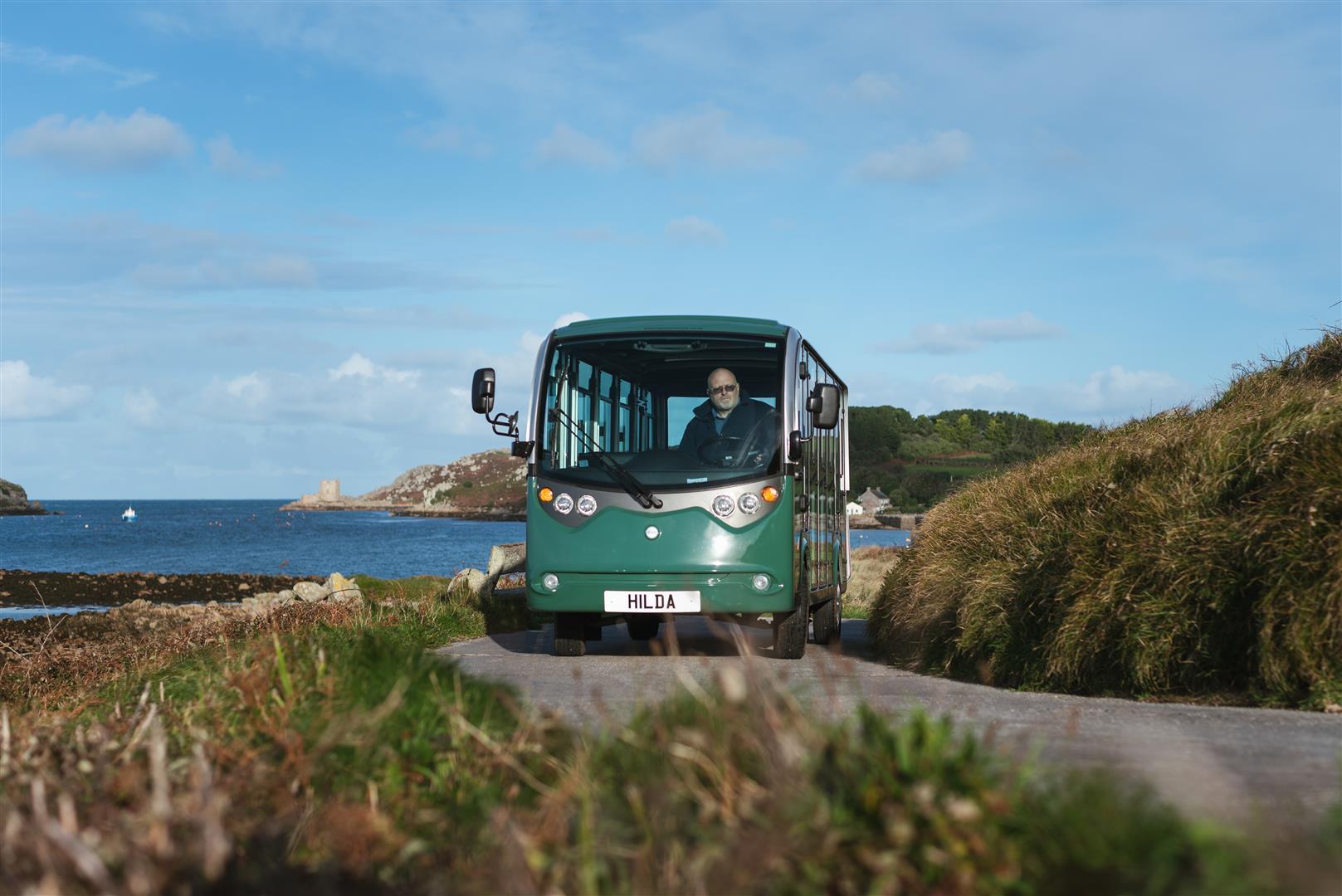 Transfers: Flying to Tresco
On arrival at Tresco Heliport, our complimentary electric shuttle will take you to your accommodation - you'll be there in no time.

Please note: You must let us know your travel itinerary using the link below - we don't get these details from your travel provider and won't be there to meet you without them.
Let us know your travel plans >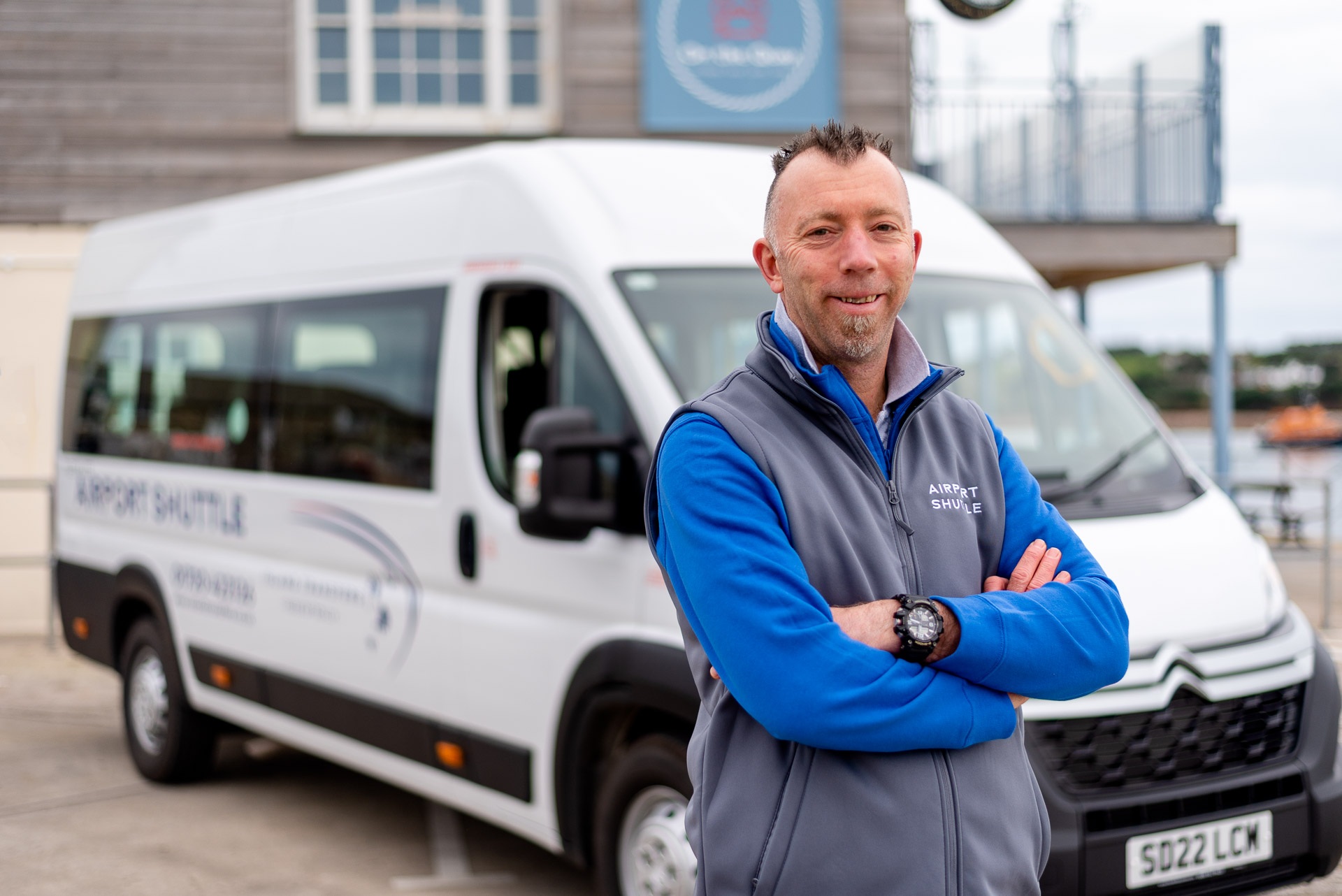 Transfers: Flying to St Mary's
Delwin and the team from Island Transfers will meet you at St Mary's Airport and transfer you to St Mary's Quay (£11 return per person - payable onboard; children under 12 £6.00; under 3s free).

From there, you'll take the next scheduled boat to Tresco (£6.50 pp single - payable onboard). If you'd rather not wait, a 'special' boat is available for a supplement; by contacting Tresco Boats.
On arrival on Tresco, our complimentary electric shuttle will take you to your accommodation.
Please note: It's really important to give us your travel itinerary in advance so we can arrange your boat transfer to Tresco. We don't get this information from your travel provider.
Let us know your travel plans >