The Tresco Abbey Garden Gin
If ever a spirit could encapsulate Tresco, it would have to be a gin distilled on the islands from Abbey Garden botanicals. The new, exclusive and island-made Tresco Abbey Garden Gin fits the brief...
When we approached Mike and Aiden at Scilly's tiny Westward Farm Distillery to produce a gin exclusively for Tresco, we could only have dreamed of this little gem.
The new Tresco Abbey Garden Gin, created by those clever folk at Westward Farm Distillery on the tiny island of St Agnes, is surely the finest spirit to sip as a sundowner on the island – or elsewhere – this summer.
This new spirit is instilled with the aromatic flavour of coleonema pulchellum – but we prefer its more poetic common name: the confetti bush (particularly after a sip or two).
This name for the little South African plant comes from its blanket of masses of delicate, star-shaped blush-coloured flowers. This striking little evergreen shrub grows freely on Tresco, both within the Abbey Garden and far beyond its walls. Sip on a Trescotini featuring this delicious gin at The Ruin and you could, quite literally, reach out and touch one of these delicate little bushes.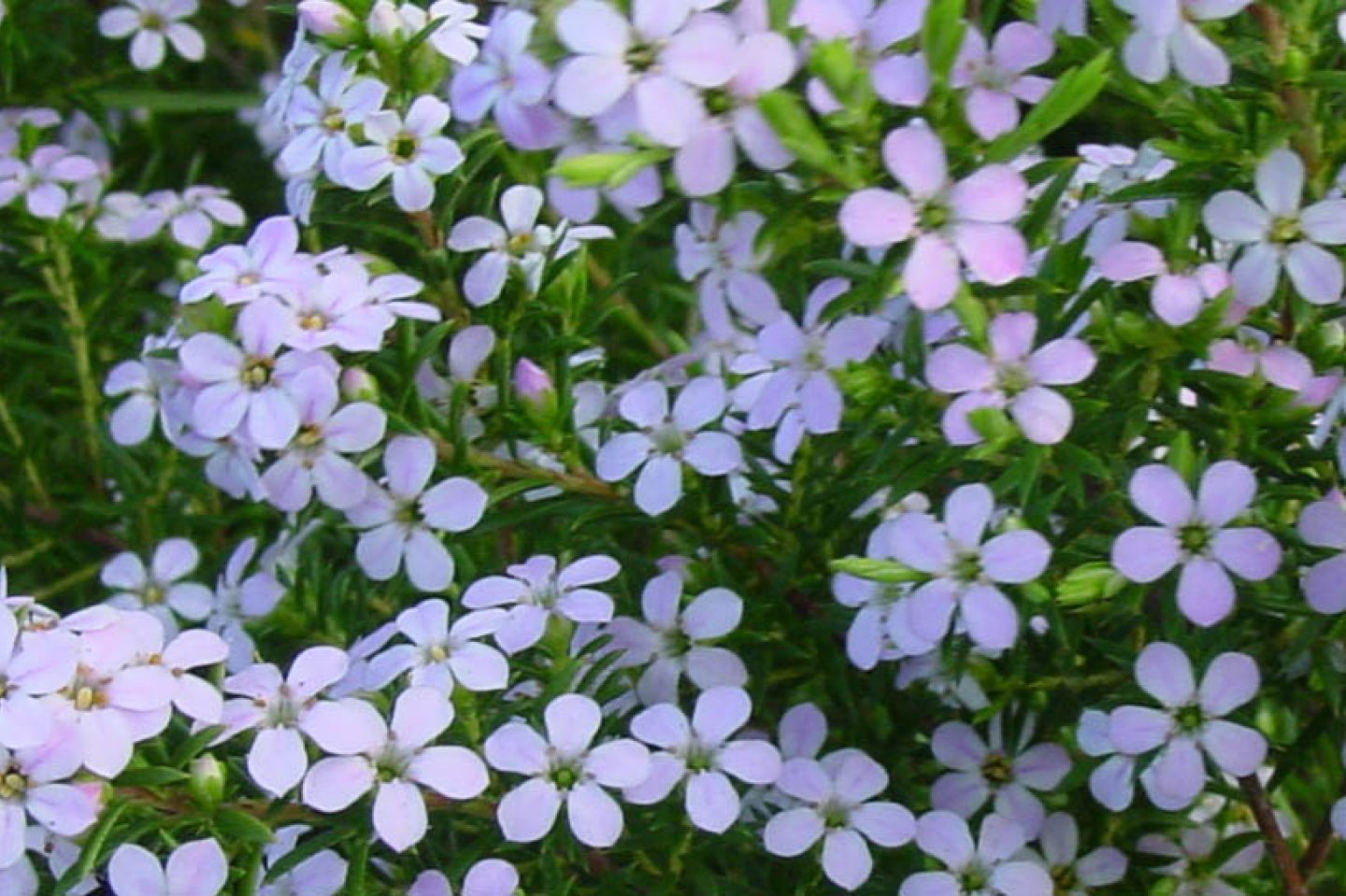 Yet it's not for its eye-catching good looks that this little marvel was selected by Mike and Aiden of Westward Farm to feature in Tresco's exclusive gin. Run your hands across the soft, fern-like leaves of this little shrub and you'll soon discover what attracted the master distillers to this plant, and the source of another moniker: Breath of Heaven.
When aroma is so much of taste, using a plant with such a heavenly name and scent seems a good place to start. Opening the bottle is to step into the fragrance of the Abbey Garden on a still summer's day, the morning dew still fresh on the fragranced plants lining the path.
It is this unusual and highly aromatic botanical – combined with grains of paradise, kaffir lime and the essential gin botanicals – that gives this unique gin its quite exceptional taste.
The Abbey Garden coleonema and other botanicals are gently vapour-infused in small batches by Grace and Aiden Hicks on their little farm on the tiny island of St Agnes, to create a deliciously herbaceous gin.
Quite at home served neat, in a simple cocktail where this botanical beauty can really shine, or with a quality tonic, this is a versatile gin best served – of course – with a sprig freshly plucked from where it all began: the exotic, aromatic and quite exceptional coleonema.

Available to buy online, all gifts are sent with a handwritten card by insured Royal Mail postage in secure, eco Hexi-packs.