Island Spirits by Post
True spirits of Scilly: premium gin, rum and vodka crafted by islanders, distilled and inspired by the archipelago, delivered to your door.
How do you distil the spirit of an archipelago like Scilly? Our local producers of gin, rum and vodka, inspired by the islands, have done a fine job!
The perfect gift for that person we all know that is utterly, hopelessly in love with Tresco (or even a little treat for yourself), our Scilly-inspired gin, rum and vodka is now available by post.
All gifts are sent with a handwritten card by insured Royal Mail postage in secure, eco Hexi-packs.
The Tresco Abbey Garden Gin (Tresco/St Agnes)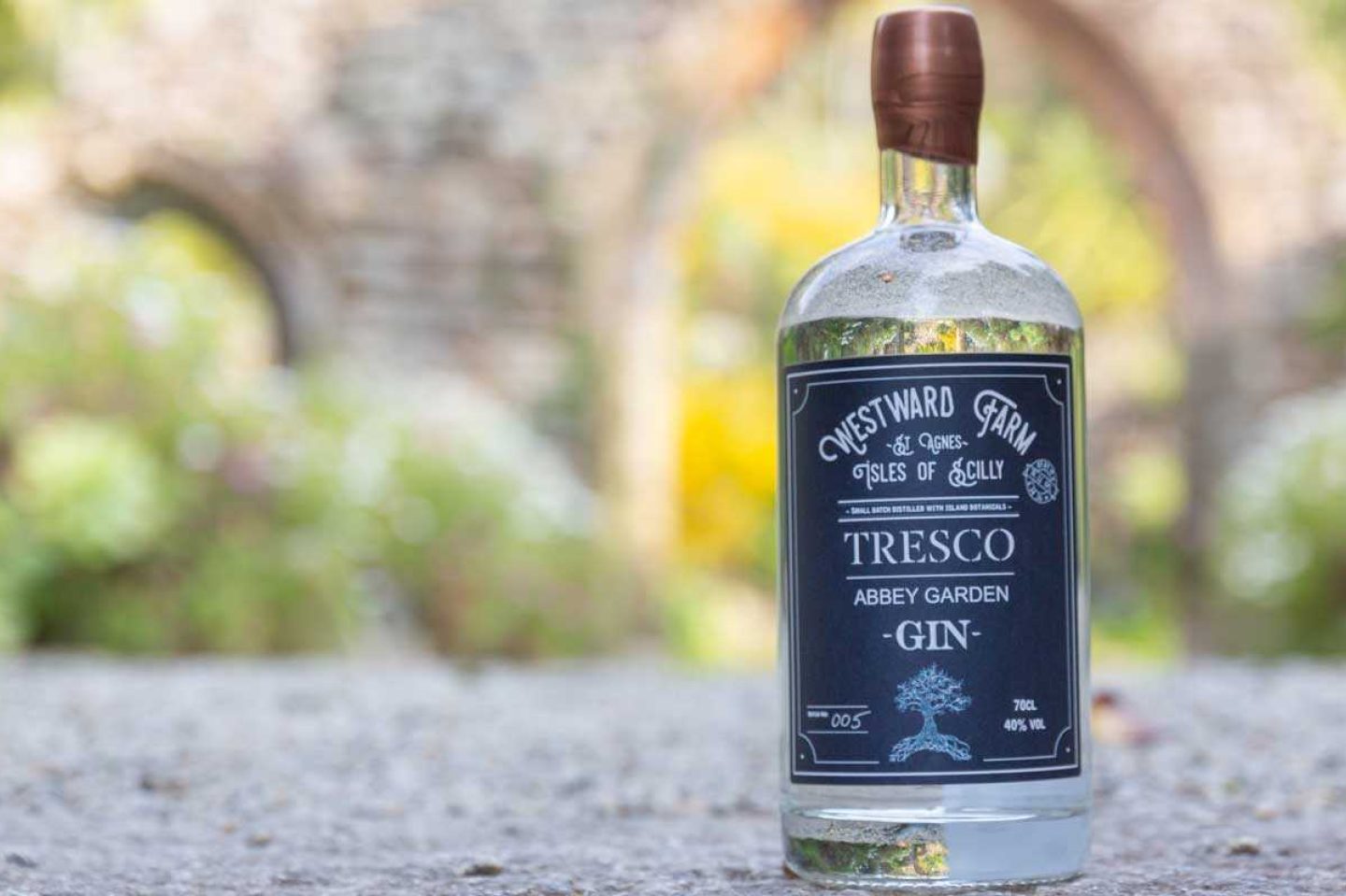 Crafted by Westward Farm, St Agnes, this is our exclusive Tresco Gin, distilled with the aromatic flavour of the South African confetti bush that grows in profusion in the terraces of our world-famous garden. It is this unusual and highly aromatic botanical – combined with grains of paradise, kaffir lime and the essential gin botanicals – that gives this unique gin its quite exceptional taste.

£26.99 (35cl) / £45.99 (70cl)
Oak-Aged Tresco Abbey Garden Gin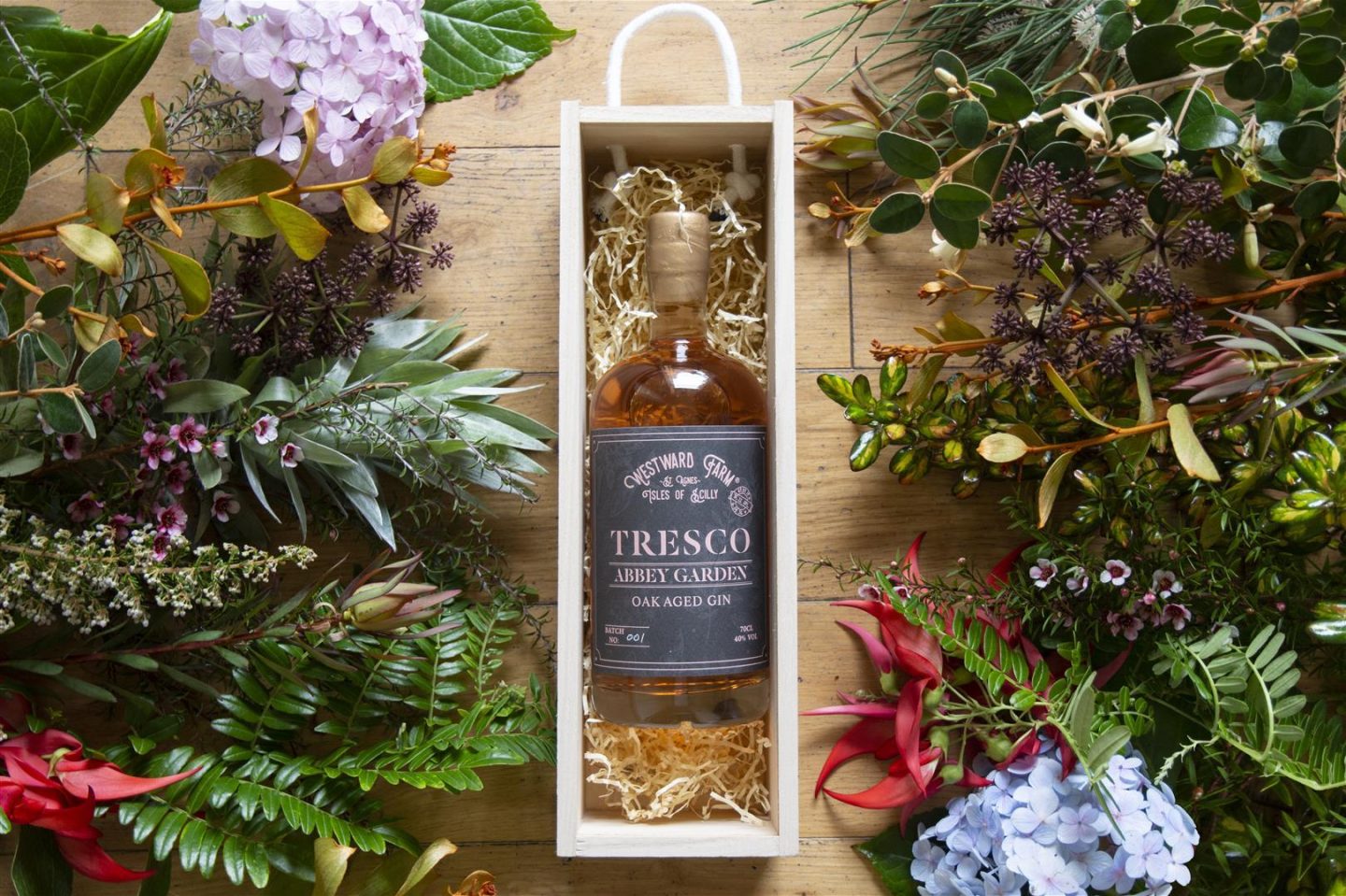 A seasonal twist on the classic, we have a barrel's worth of our limited edition Oak-Aged Abbey Garden Gin available. This batch has been rested in an oak barrel previously housing tawny port, resulting in a ruby-tinted, warmed-up version of our popular Abbey Garden Gin.
£49.99 (70cl)
SC Dogs Tresco Honey Spiced Rum - The Spirit of Bruce Christopher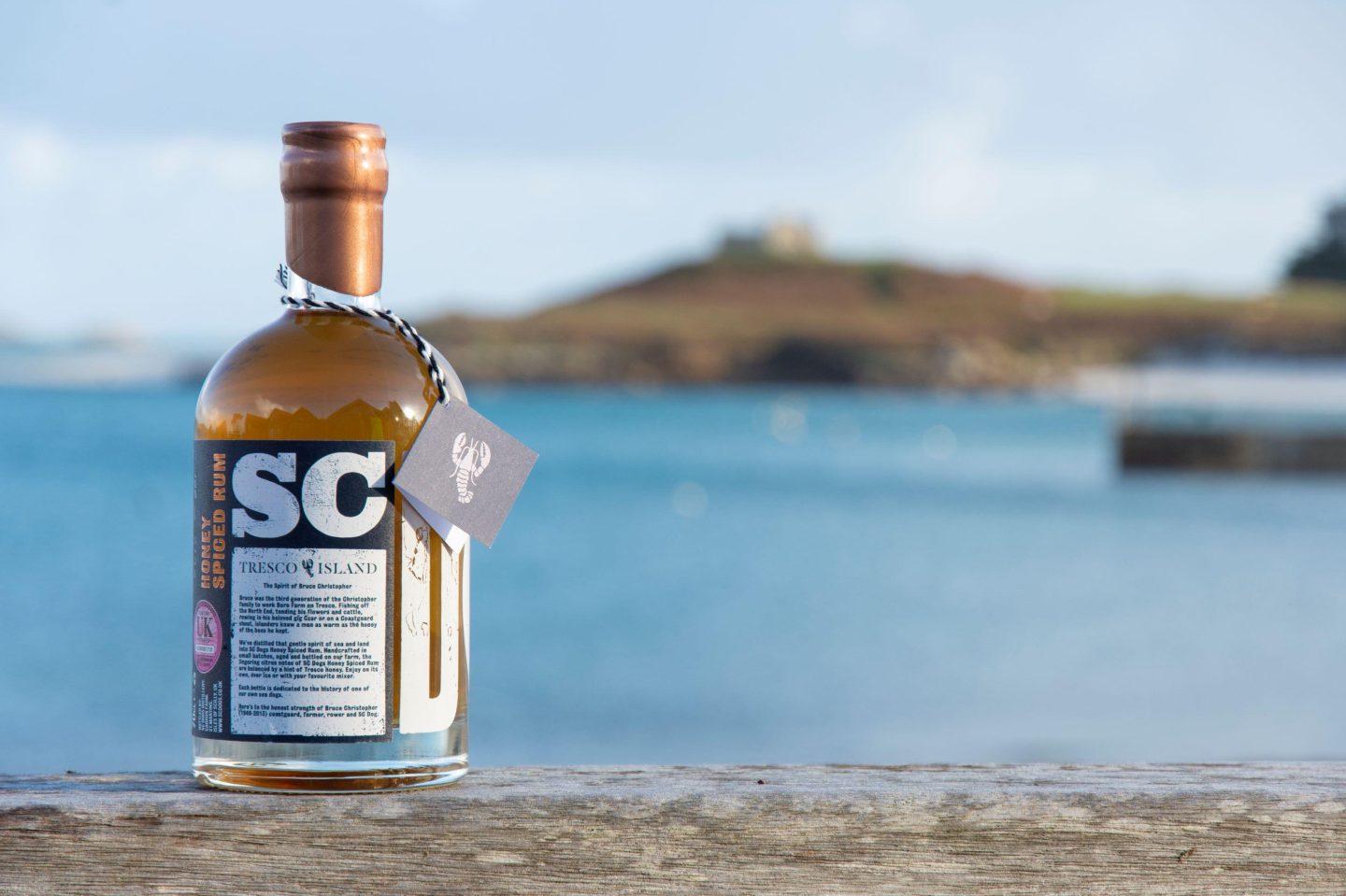 Distilled on the islands and made using rare honey from Tresco bees, this very special spiced rum is distilled by SC Dogs over on St. Martin's. Not only does this super-smooth rum hero our homegrown honey, but it also pays tribute to the memory of Tresco legend Bruce Christopher.
£29 (35cl) / £46 (70cl)
Tarquin's Hell Bay Gin (Bryher/Cornwall)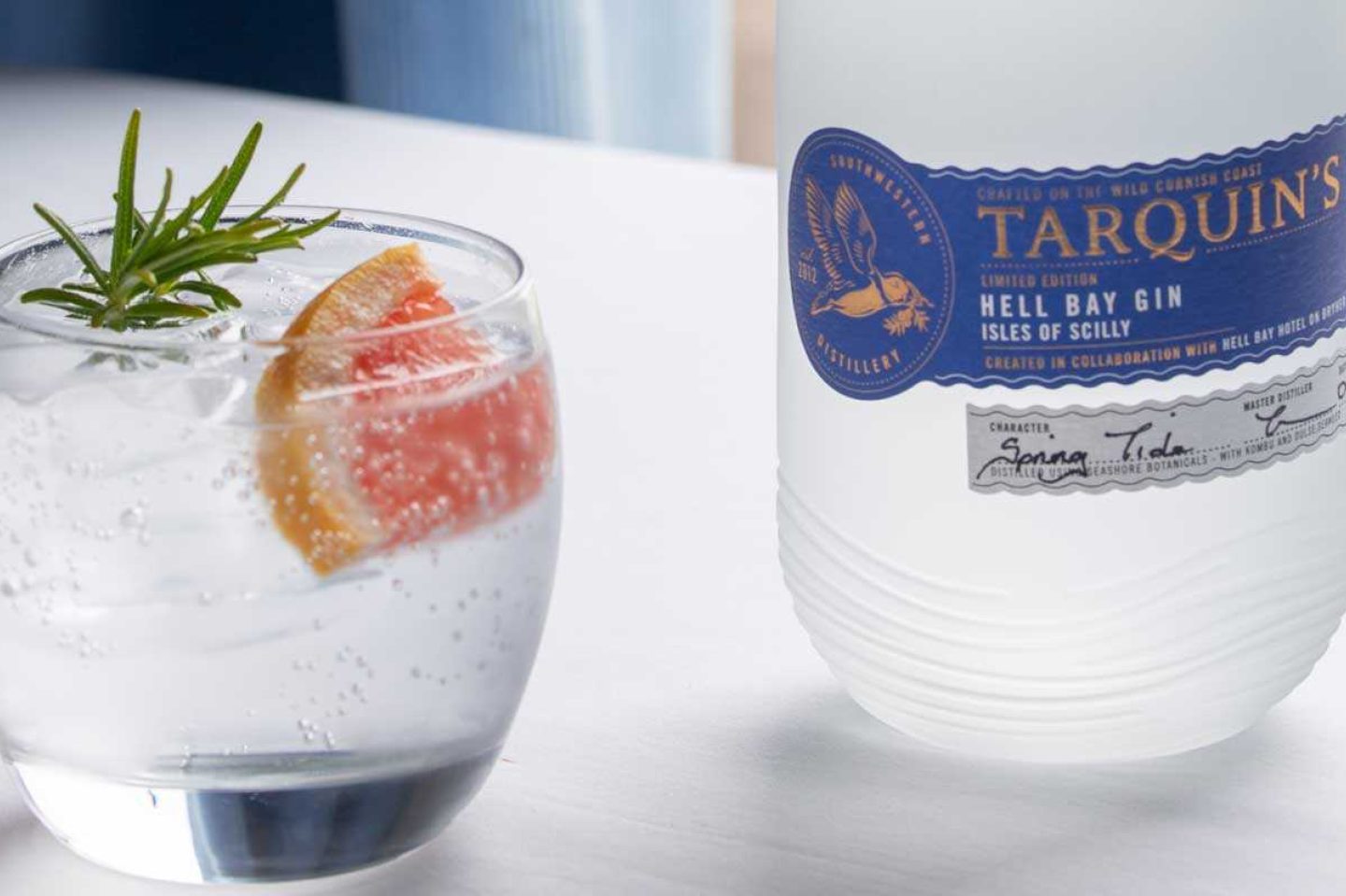 OK, so this one isn't quite crafted on Scilly (it's distilled overseas in Cornwall by Tarquins). The heart of this gin is very much of the islands; inspired by the wild and pristine coastline of Bryher's Hell Bay and contains locally foraged Cornish seashore botanicals including Kombu and Red Dulse seaweed.
£39.99 (70cl)