Autumn in the Abbey Garden
When considering Tresco's subtropical beauty, the Abbey Garden is truly the jewel in our crown. Blooming year-round, we're sharing a snapshot of the gardens in autumn, including plant highlights to be discovered.
As autumn unfurls, the garden experiences a period of rest during September and October after a heady summer full of blooms and vibrancy. Although there's still plenty to see, it's the perfect moment for the gardeners to take stock, to start clearing and planning for next season's planting.
At this time plants with origins in the southern hemisphere come through – those from the likes of Chile, Australia and New Zealand erupt in late flowers and blooming trees. Our evergreen garden is never dull, and often it's even more glossy and alluring after an autumn shower. Or visit on a misty day and walk our tree fern-lined terraces, amongst the ethereal interplay of textures and shapes; imagination-grabbing fodder even for those with no interest in botany.
Here are seven plants in bloom during the autumn months:
Proteas
The South African Proteas are certainly a crowd-pleaser with garden visitors. Many begin to flower from September / October onwards with the majority running through the winter into spring.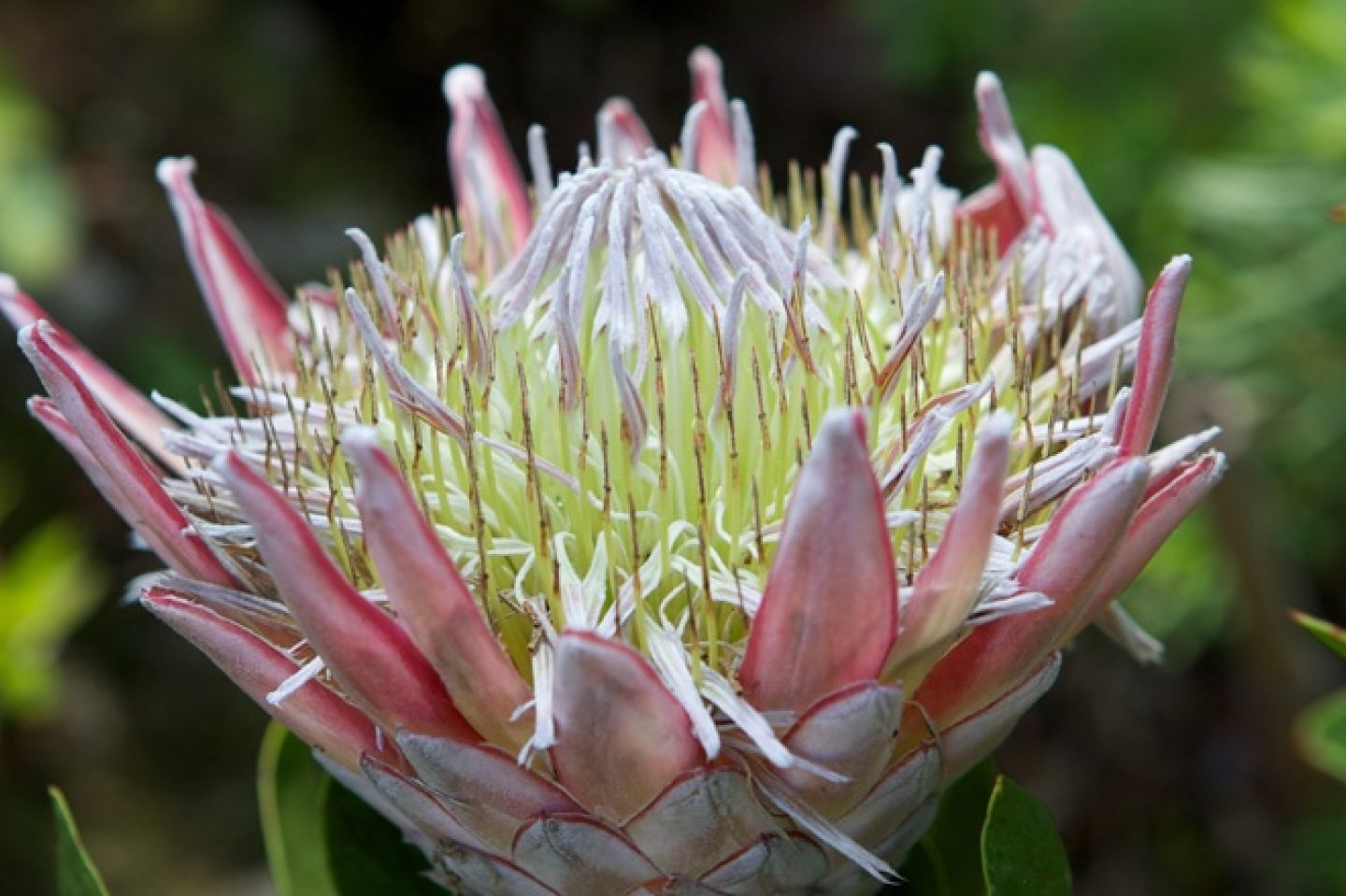 Myrtus Luma
From Chile, Myrtus Luma is prone to a late-flowering burst during the autumn months.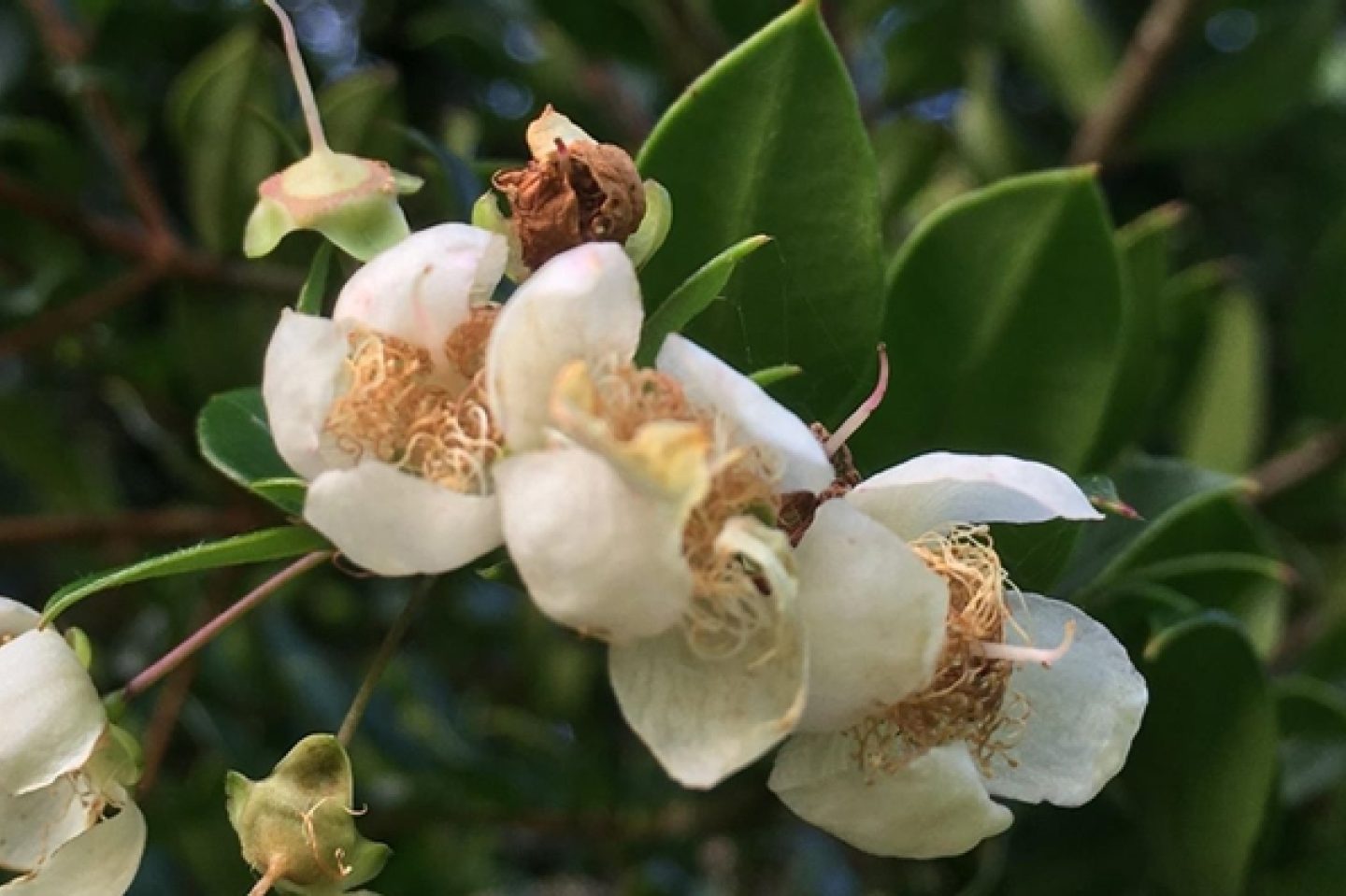 Amaryllis Belladonna
In flower a little earlier this year than usual, this vibrant pink bloom can be spotted in the Abbey Garden and lining some of our island paths.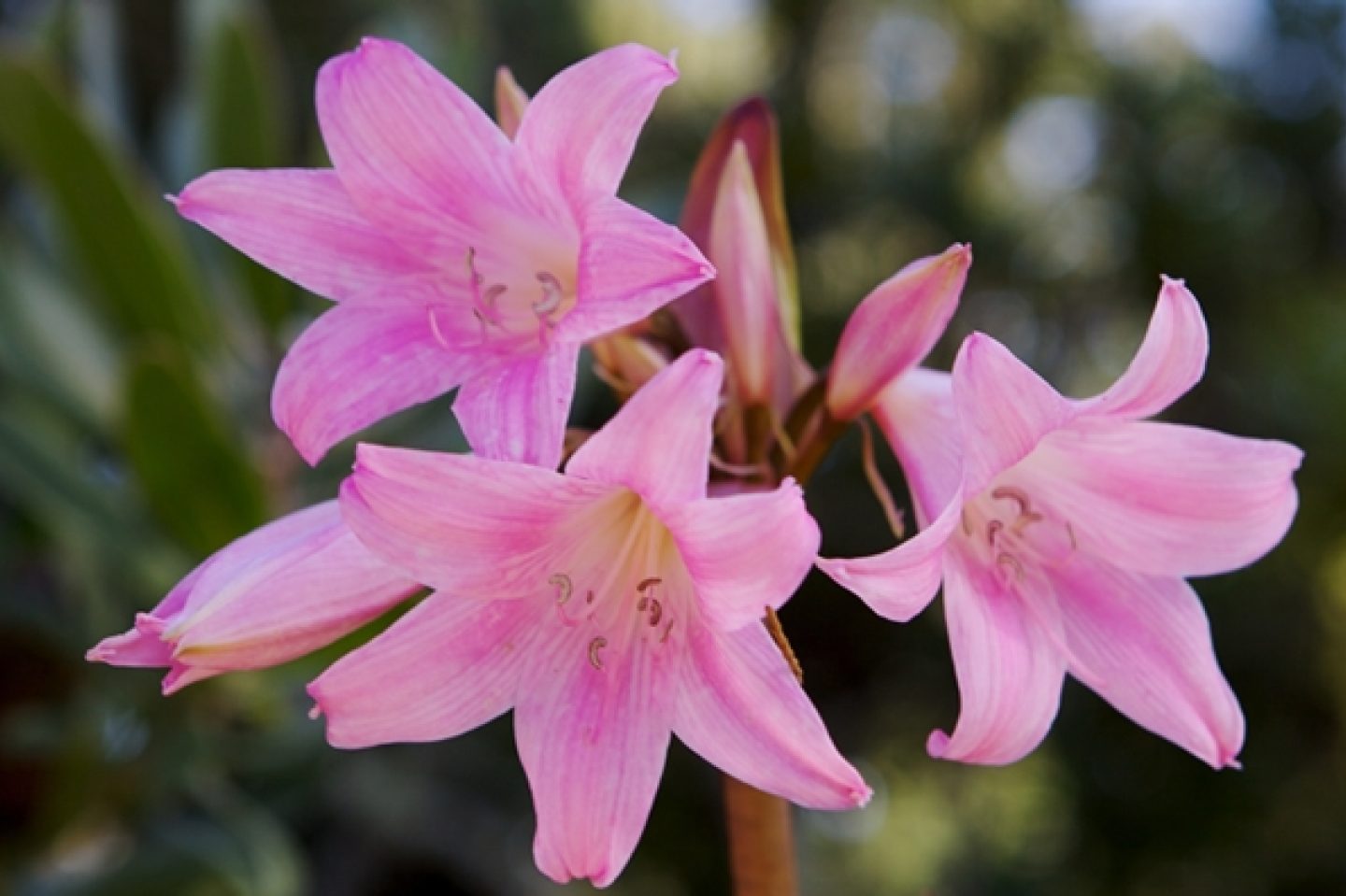 Fascicularia Bicolor
You can't miss this burst of colour – a spiky plant with a crimson centre, encircling delicate blue flowers.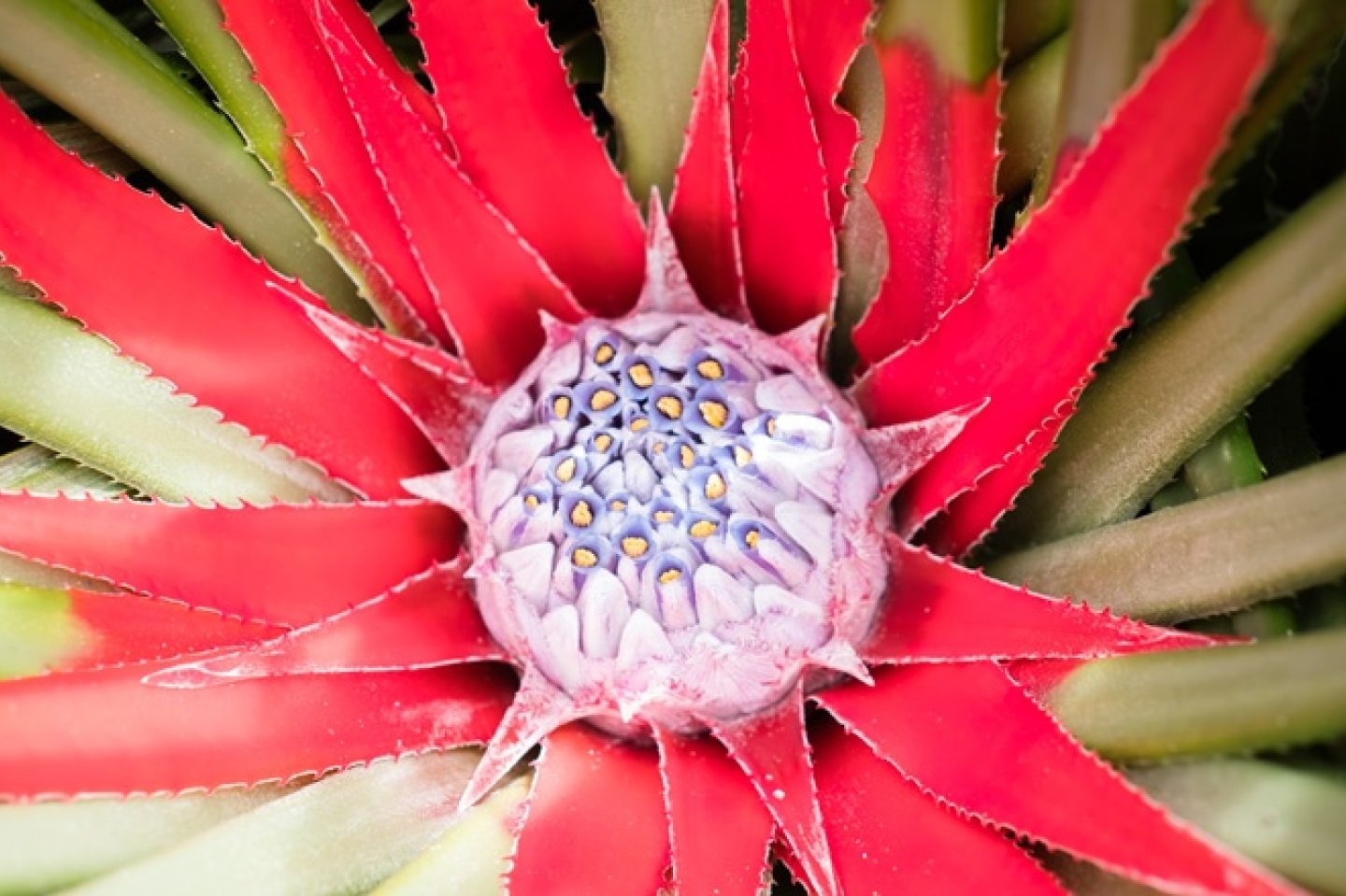 Yuccas
Bold sword-shaped leaves and bell-shaped flowers – a textural addition to our terraces.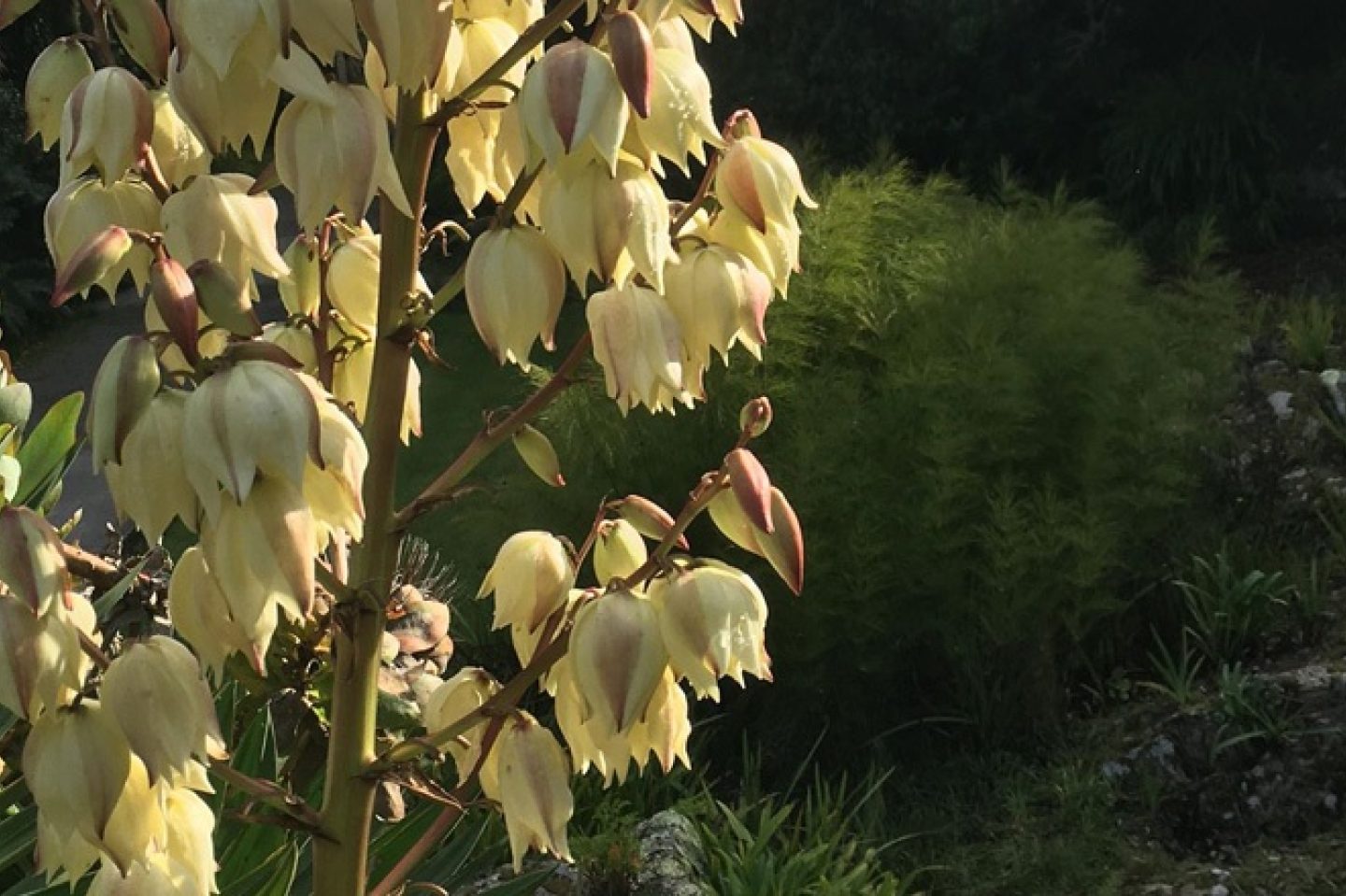 Pelargoniums
These South African pops of colour are always in flower, but a delight to see at any time of year.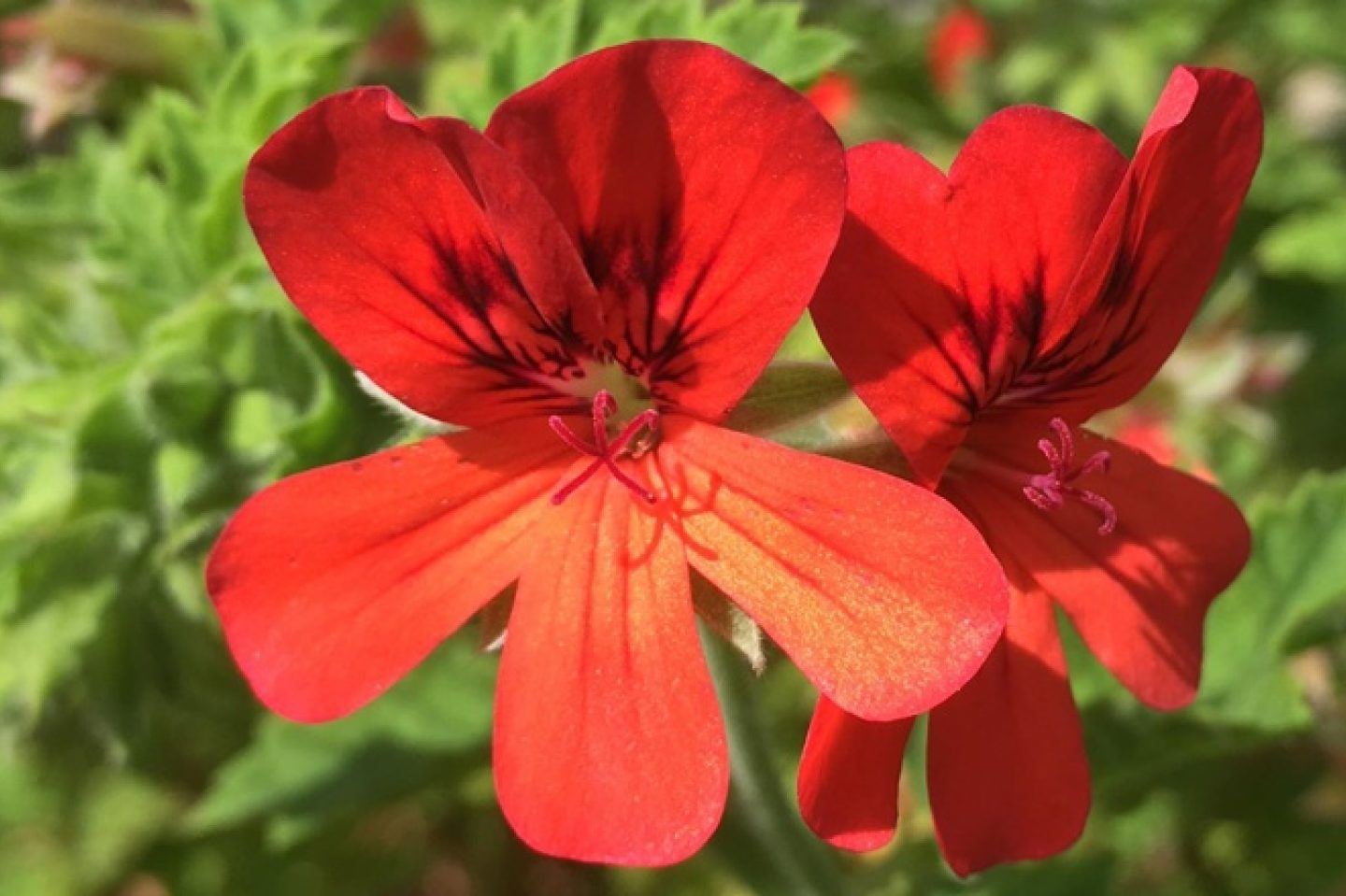 Nikau Palm
From New Zealand, both flowering and in fruit during the autumn months.