The Binks Family: Why Tresco Christmas?
Christmas on Tresco is utterly unique. Ensconced within our tiny island community, the festive cheer is amplified. You're safe from the stresses of last-minute shopping, free from extended familial obligations, and you can enjoy festive tipples without having to consider the drive home.
We caught up with the Binks family – Tresco Christmas regulars, having spent five years running on-island for the festive period. Here, mother Kim and daughter Daisy share what makes Tresco Christmas special.
The Cottages
Kim: We love the cosy, comfortable vibe in the Tresco cottages – they're well equipped and have everything you'd need to cater for the perfect Christmas. They're also already decorated with lovely trees and garlands – one less thing to think about!
We've spent Christmases in a few different Tresco cottages; Abalone, Nautilus and Ocean View. We particularly loved Ocean View because it's a sociable house with amazing views right onto the beach.
Daisy: Ocean View is great because it's so close to the sea – particularly useful for our traditional Christmas swim! I love that it overlooks the Old Blockhouse, too – it holds a special place for me as it's where I got engaged at Christmas in 2017.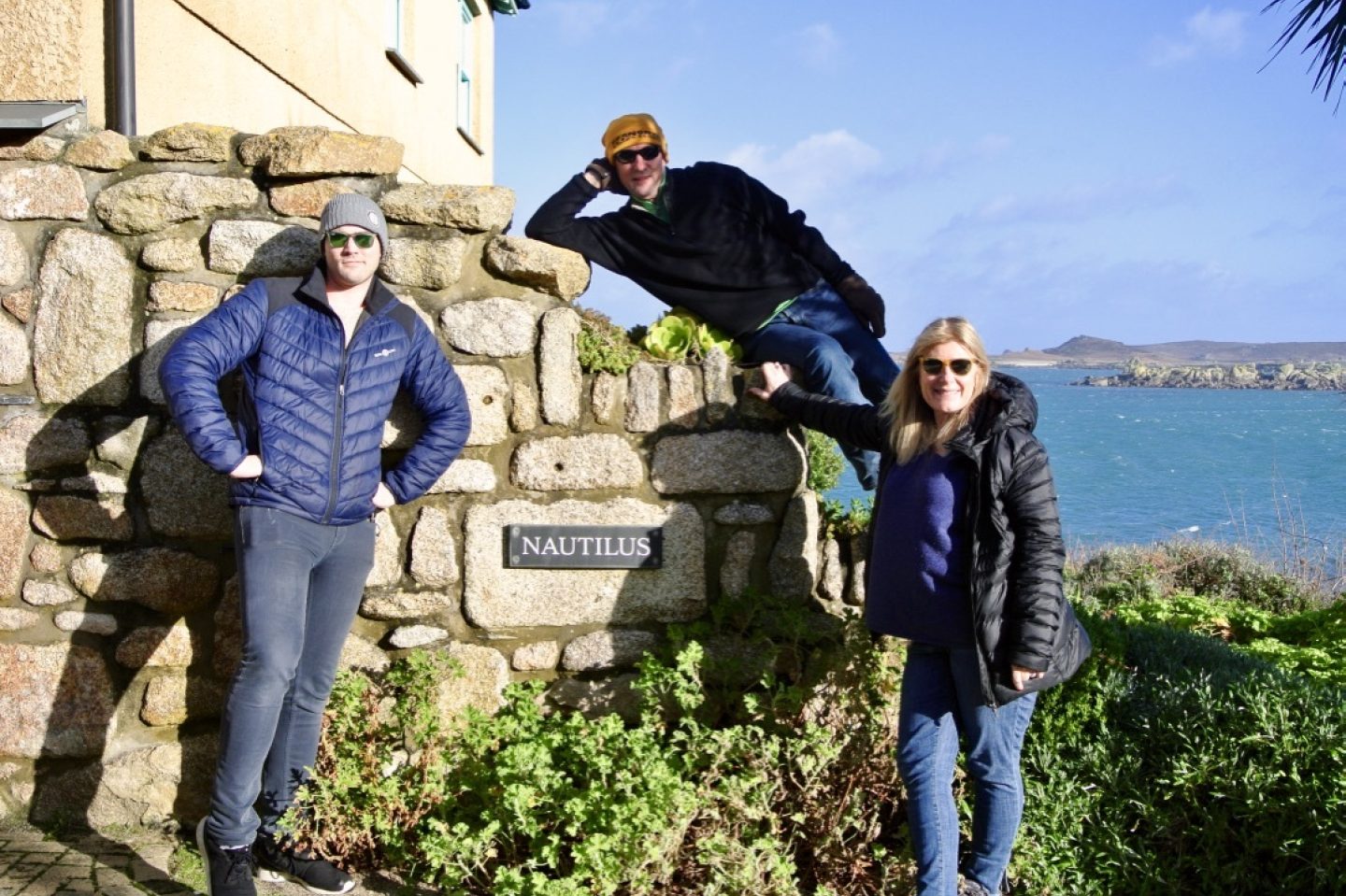 The Allure
Kim: We've loved being on Tresco for Christmas because it's family time away from the real world – a true and happy escape. The unique thing about Tresco is that despite being in the middle of the ocean, you can organise everything you need or want to make your own special Christmas and fulfil your family traditions (and we do love our traditions!)

My favourite thing about a Tresco Christmas is the peace, tranquillity and having my favourite people together for this special time of year with no distractions!

Daisy: We love the escape from the world that being on Tresco provides, especially at Christmas. I live and work in London, which is busy and hectic (even more during the festive period), so once we get on the boat from St. Mary's across to the island, we all breathe a sigh of relief!
The island is magical at all times, but it's even more peaceful at Christmas. We always seem to have sunshine there, too – people find it hard to believe we're still in the UK!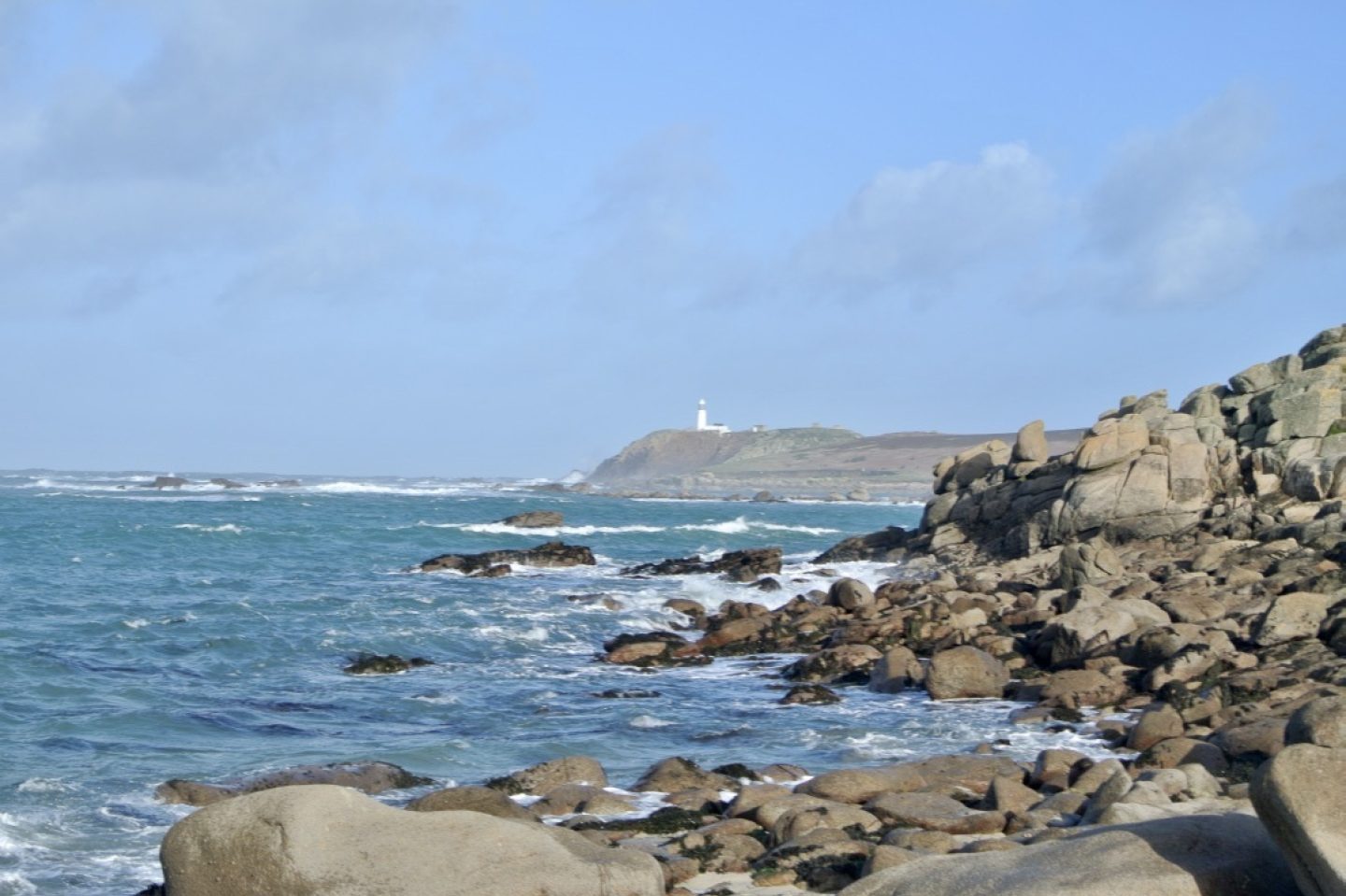 The Traditions
Kim: We have many festive rituals. We've always enjoyed going to church on Christmas Eve, which on Tresco is lovely. We're very particular about our festive menu and have always managed to get everything we want through the wonderful team at Tresco Stores, including organic turkey, goose or pheasant, whole smoked salmon sides and fantastic cheese and wine.

Other rituals include a Christmas morning swim in the sea – Santa hats are mandatory, and I happily assume the official photographer role! We follow this up with champagne and smoked salmon breakfast and then a walk around the island to the New Inn to raise a glass with the locals. After that, we retreat to the comfort of our cottage, the smell of turkey roasting and presents.

Daisy: Christmas Eve in the church is wonderful – my husband and I got married there, so it is always extra special for us. Our Christmas Day swim is great fun, and my brother organises a family quiz with a Tresco trivia round before Christmas dinner.

Walking around the island, usually in the sunshine, is a must – especially with a drink at the New Inn as a reward!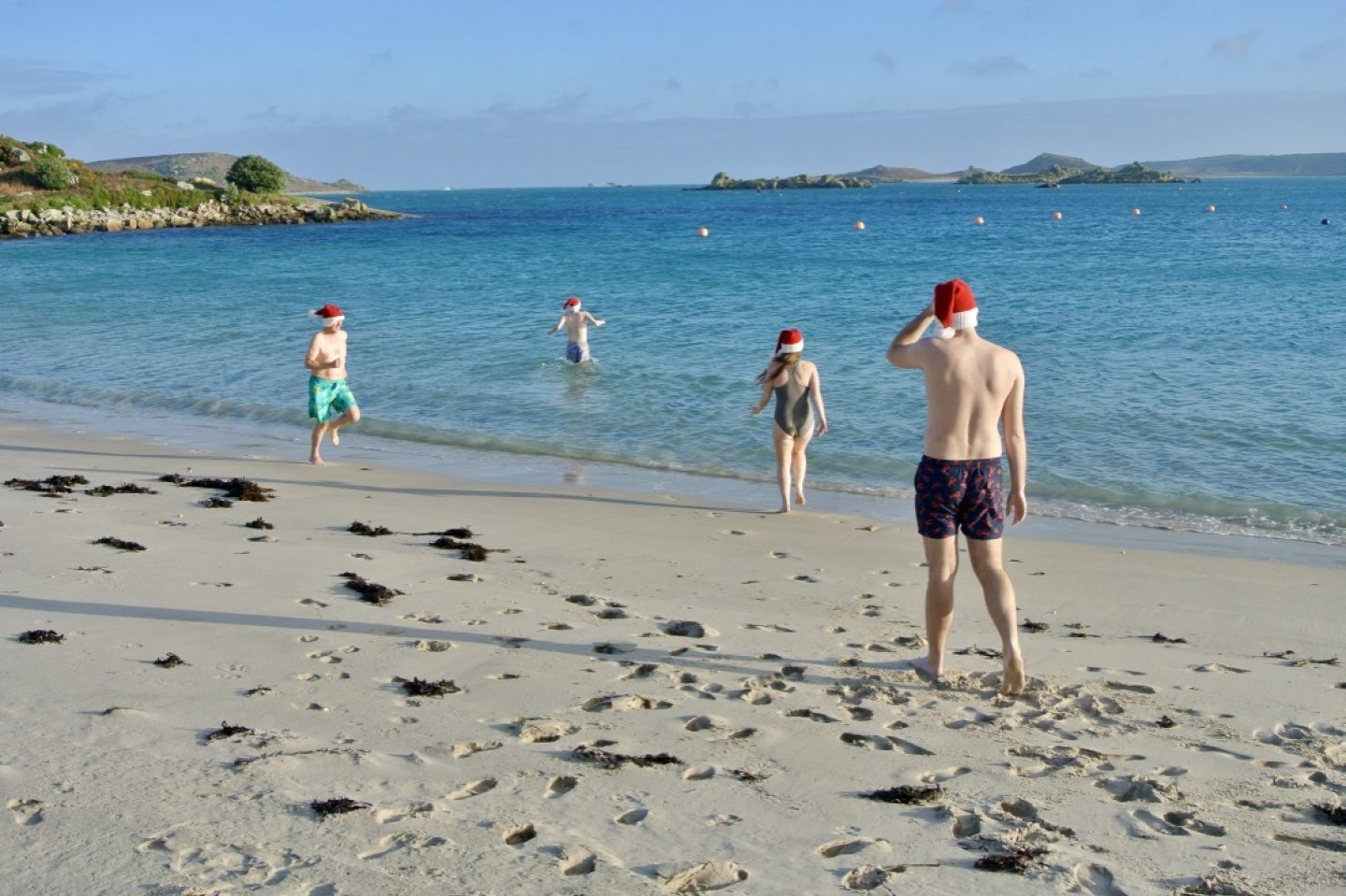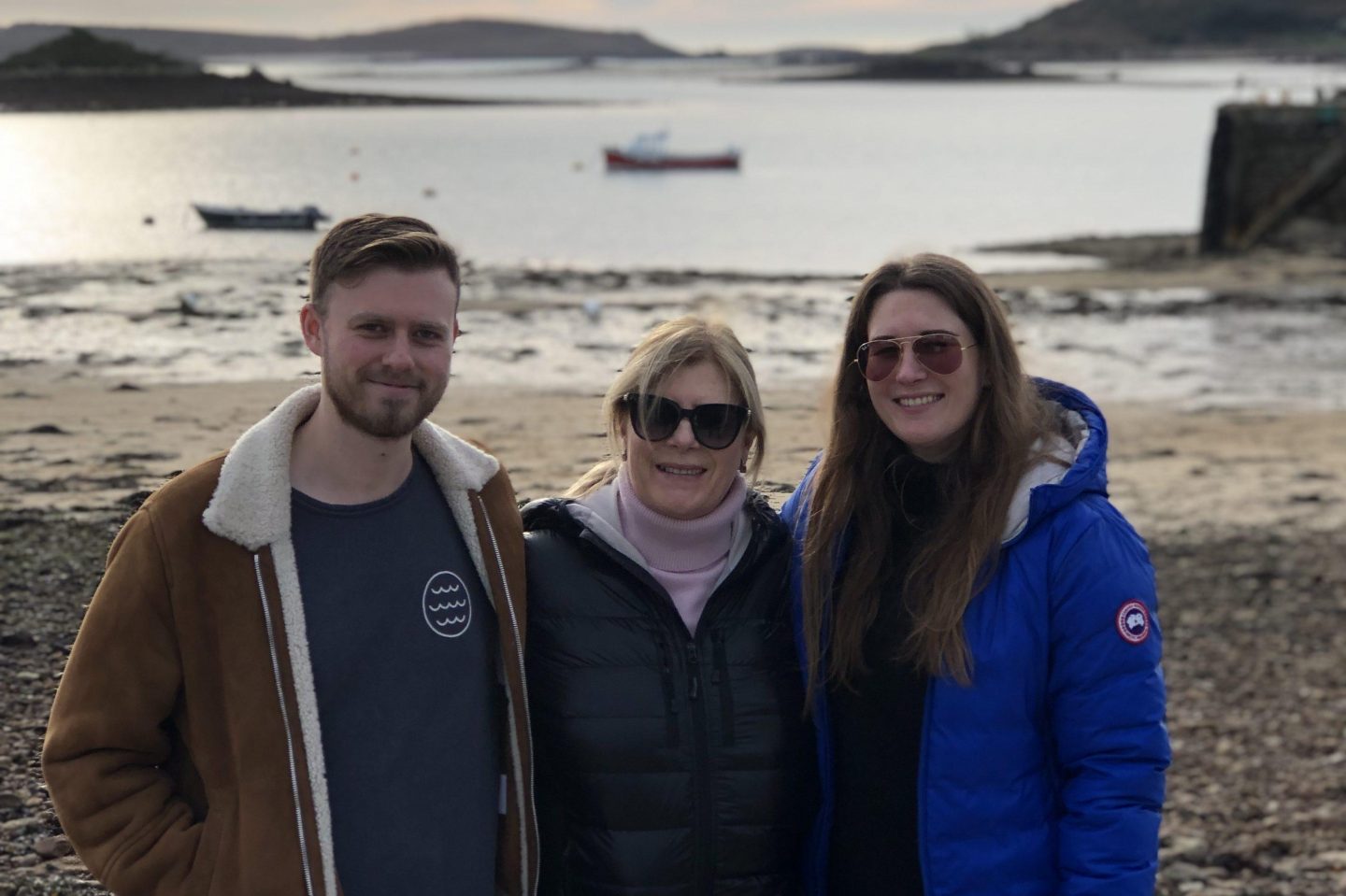 The Memories
Kim: Special memories include Daisy and her now-husband Craig getting engaged on Christmas Eve 2017 at Blockhouse Castle. Walks around the island in glorious sunshine are special too - and generally never seeing a soul!

Daisy: Tresco is my favourite place in the world for many reasons. I have only happy memories of the island – from Christmas, getting engaged and married, family holidays, beach walks, amazing food, sunshine… I could go on and on! I have quite literally thousands of photos that I have taken over the years, and our London home is now full of them.
The best thing about a Tresco Christmas is getting away from it all with the ones you love most. You can sometimes feel like the only people in the world while on the island, which is such a rare and magical thing these days, but something we treasure as a family, especially at Christmas.
Thank you to Kim and Daisy Binks for sharing their Christmas memories and a selection of family photos with us.