The Ingredients of a Tresco Christmas
Here's how we make Christmas on Tresco extra special...
There's nothing quite like a Tresco Christmas – think the peaceful pace of island life mixed with the festive warmth of community celebration. Think time to be with your favourite people, free from distractions, stress, and presented instead with a cosy coastal cottage, big skies and seas, and a blank canvas to create your own island traditions.

We want your Christmas break with us to be unforgettable. Here are some of the little touches we bring to your island Christmas.
Festive Hampers
On arriving to your cottage you'll be greeted with a hamper of locally-sourced treats. This year, we've included a half-bottle of the new SC Dogs Honey Spiced Rum, sure to warm you up after your journey to the islands. Pair this with a slice of fresh festive tattie cake – a traditional Scillonian recipe with a Christmassy twist, baked on Bryher by Zoe Dan and also included in your hamper.

You'll also find a pack of Bryher Veronica Farm fudge included – an ideal pocket-sized accompaniment for your first walk along the beach after arriving. And we've added a little Scilly Succulent grown on Bryher – a little souvenir of what we hope will be a memorable escape.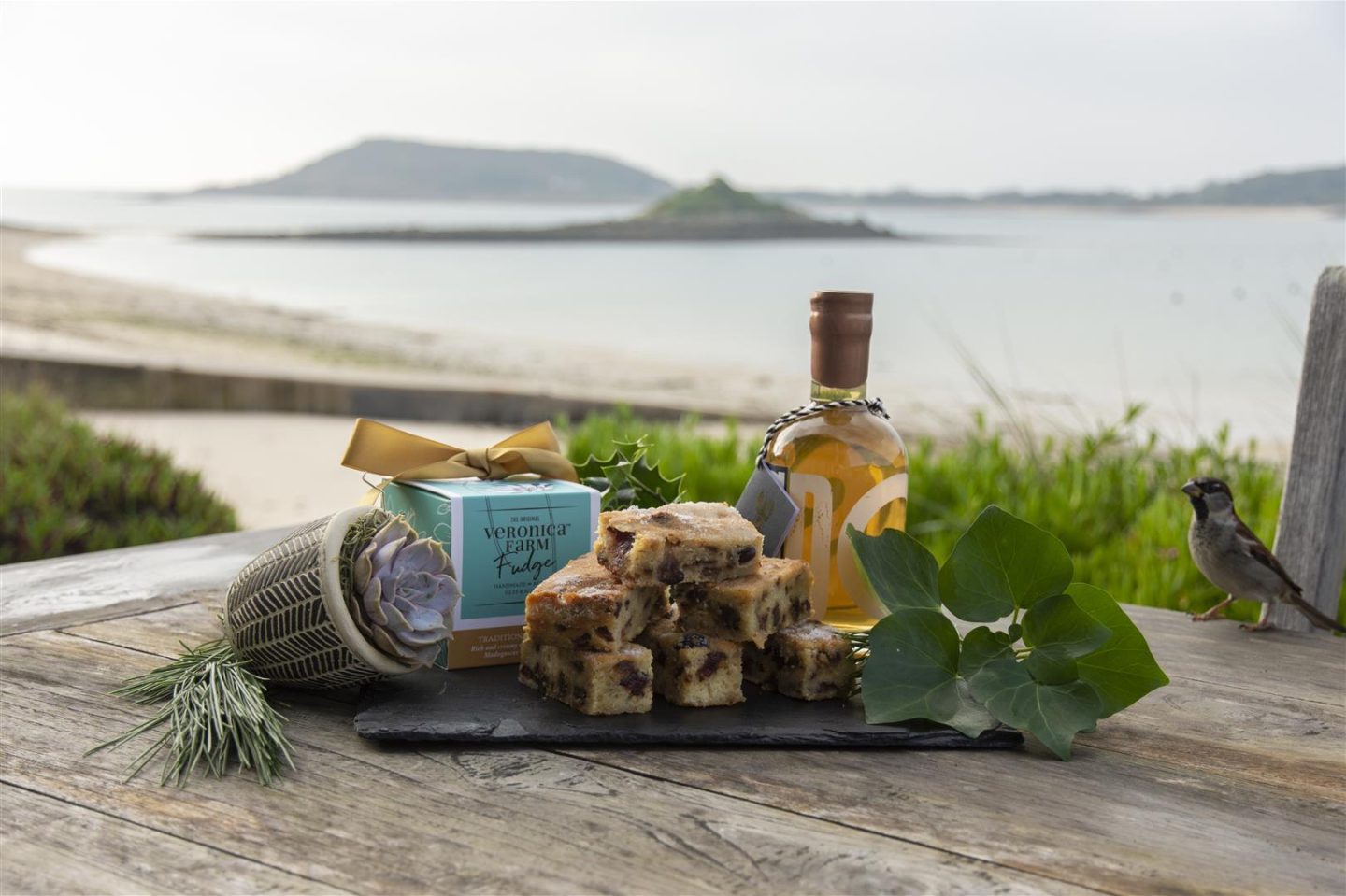 Chestnuts Roasting…
In the run-up to the big day, we'll be roasting up chestnuts on our Big Green Egg. Find us outside Tresco Stores on the 21st, 22nd and 23rd from 3-5pm each day for a taste of Christmassy things to come.
Bryher Bakes at Tresco Stores
As well as all the usually seasonal treats, special island-distilled spirits and all the Christmas trimmings, you'll find a selection of homemade indulgences available at Tresco Stores. Choose from mince pies, Christmas puddings, ready-to-bake pecan biscuits, flakey sausage or cheese rolls, and jars of mincemeat, all made locally on Bryher by islander Zoe Dan.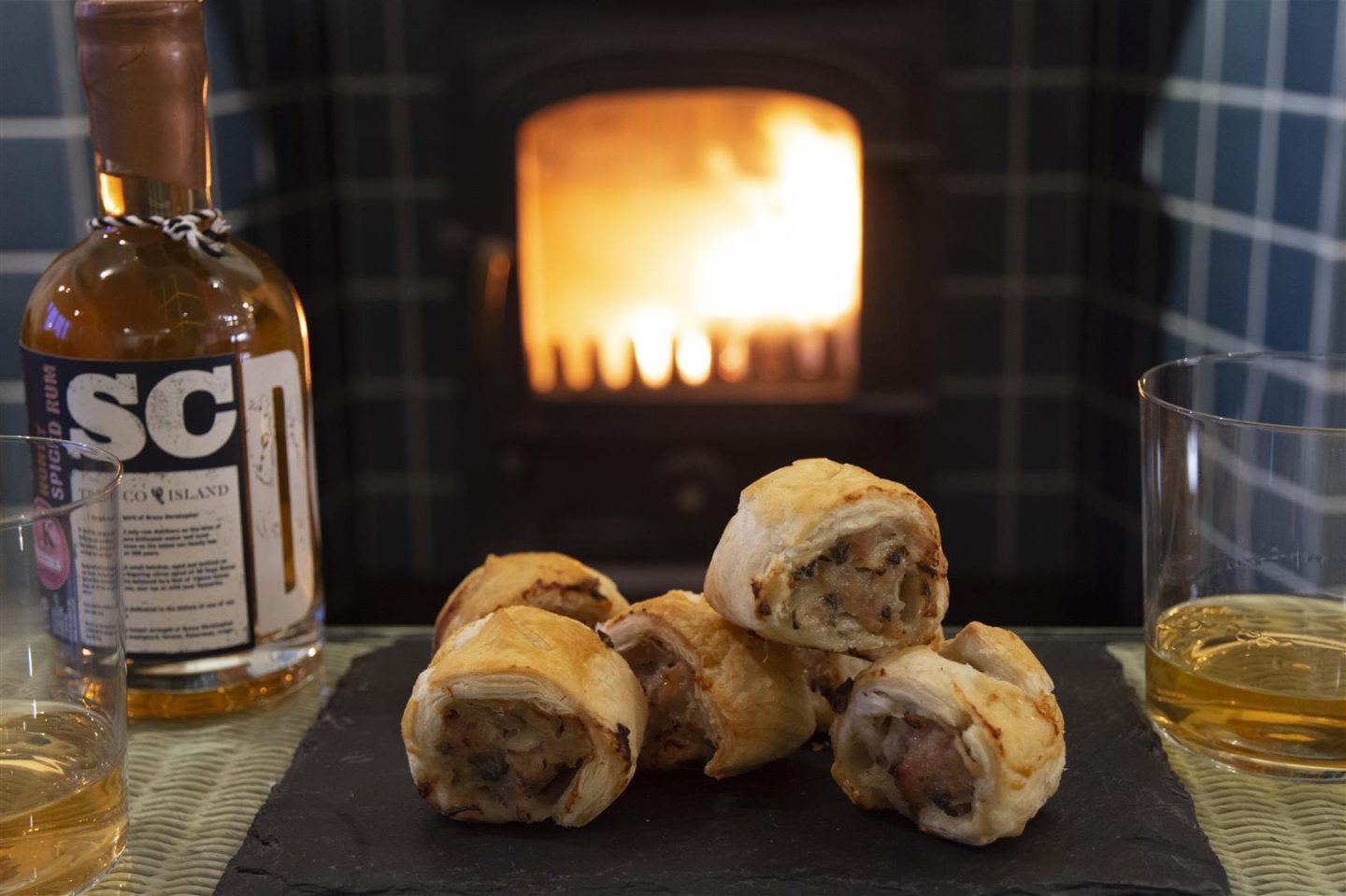 Your Christmas Home-From-Home
You'll feel the seasonal spirit while cosied up in your cottage thanks to a little thoughful interior sparkle. You'll find your cottage decorated with fresh green island-gathered foliage, and a twinkling tree decorated with sustainably sourced ornaments, some of which are made by local crafters.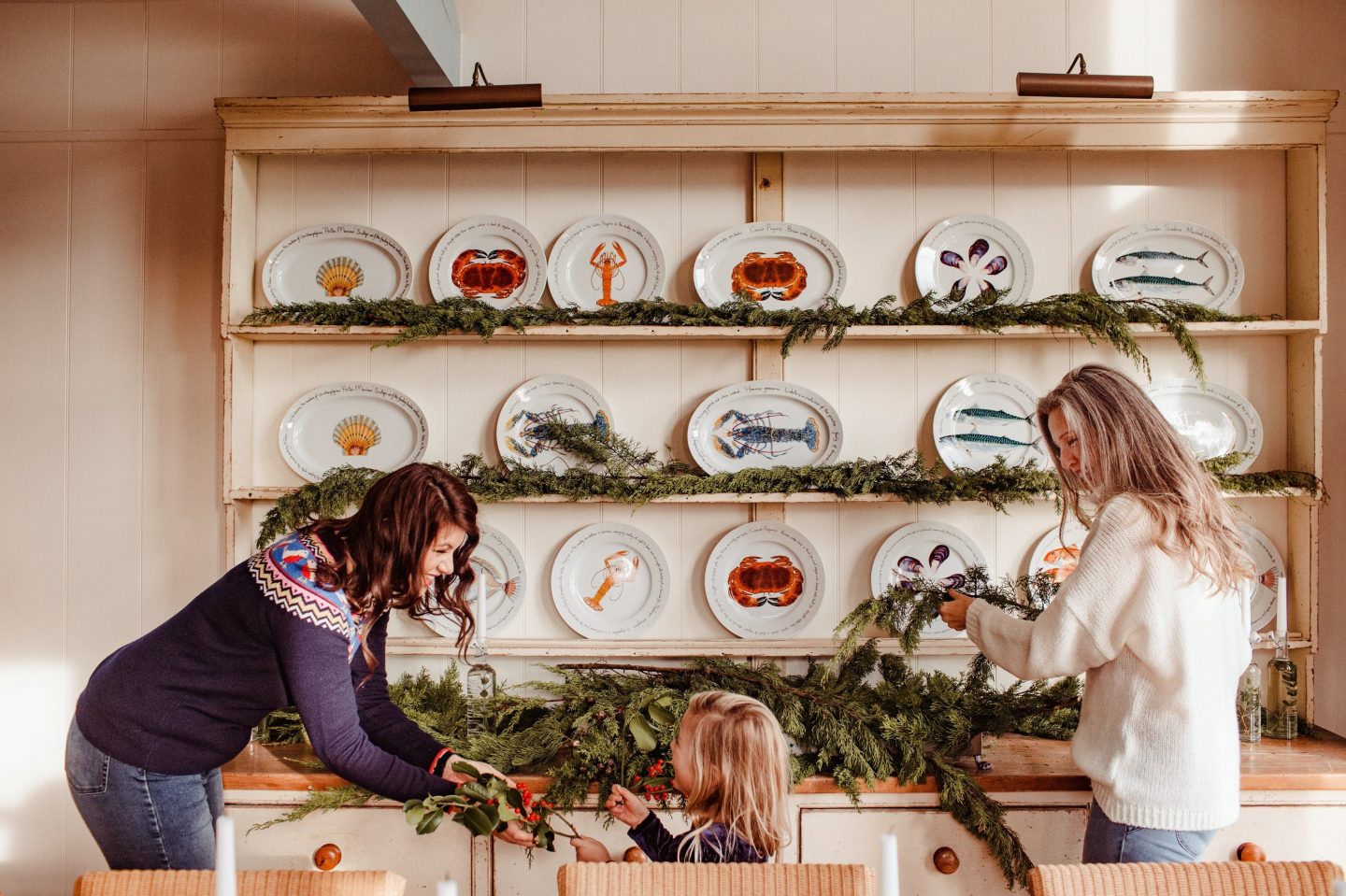 Island Lights
We've added a little sparkle to some of our outdoor spaces to make the island feel extra special – you'll find our Christmas lights in Smith Square, along New Grimsby near the New Inn entrance, and around the Ruin rooftop. We hope you'll join us in admiring this little touch of festive twinkle!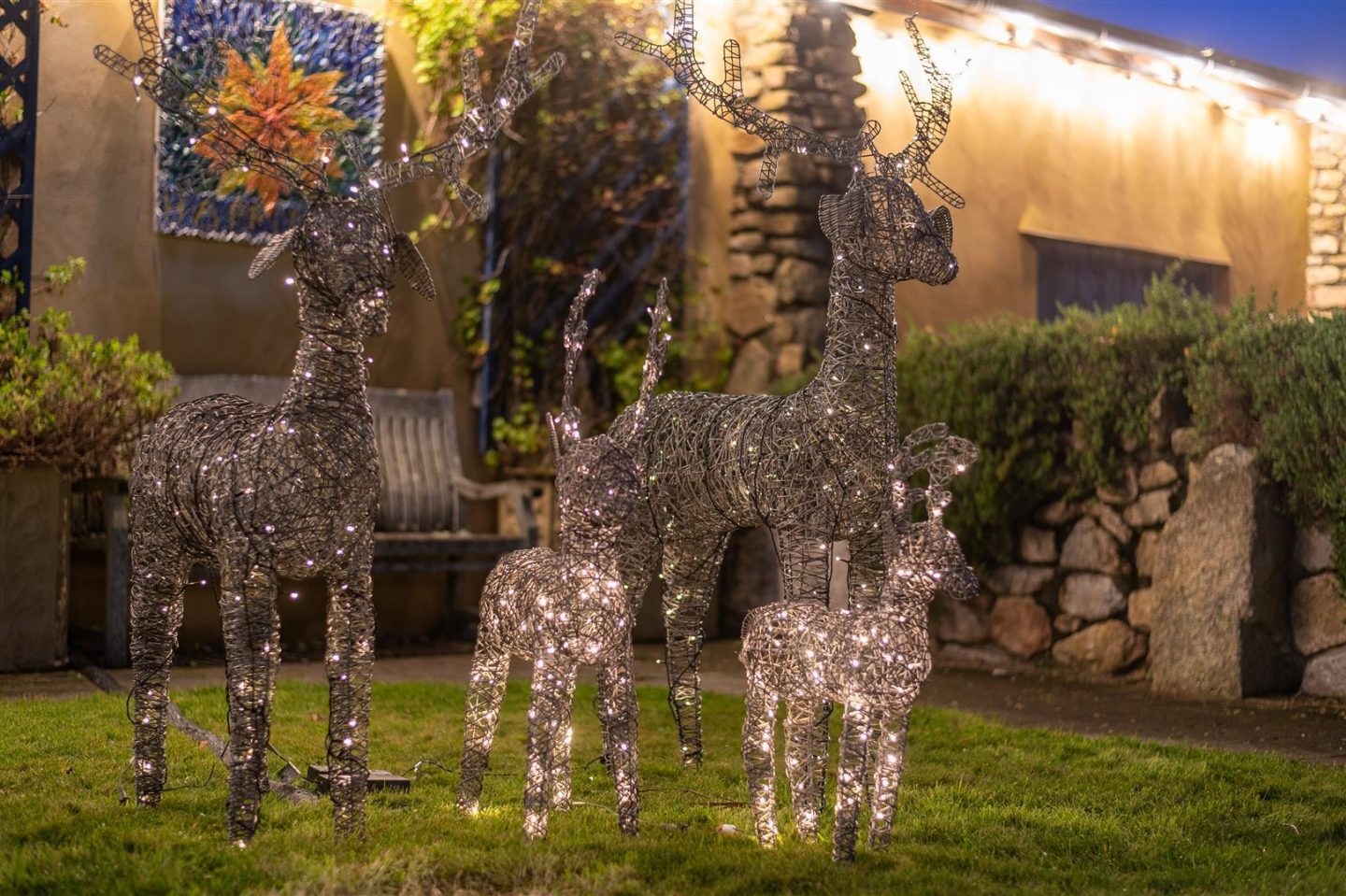 If all of the above sounds like Christmas heaven, there's still time to book a last-minute festive escape to join us. Click the banner below to find out everything you need to know about an island Christmas, or email the team if you need help finding your perfect Christmas cottage.