Baubles & Beach Cleans
For islander Emma Bagnall-Oakeley, Christmas is about more than cheery carols and mulled wine. As the festive season approaches, you'll find Emma painstakingly weaving intricate ghost net baubles for her sustainable take on a Christmas tree…
As well as beautiful baubles made from beach-cleaned fishing rope, Emma makes woven bowls, coasters, and an array of artwork all made from marine plastics and beach debris salvaged from Tresco's coastline.

We featured Emma and her admirable efforts to keep Tresco's beaches clean in this previous journal entry.

Since we last caught up with Emma, a lot has changed, but one thing remaining constant is her passion for beach cleaning. In March 2019, Emma and partner Jon welcomed Wren, their beautiful daughter, into the world. Wren joins Toby the spaniel, Bandit the terrier, and Skipper, a six-month-old spaniel puppy and another new addition to Emma's household, on the regular beach-cleaning walks.

'It's become a lot more challenging to get out regularly, but it doesn't stop me,' Emma says. 'I strap Wren to my front, usually with a lead in each hand and a growing bag full of beach finds. It's great for the dogs as they learn to wait for me and stay close by, especially for Skipper, who's in training.'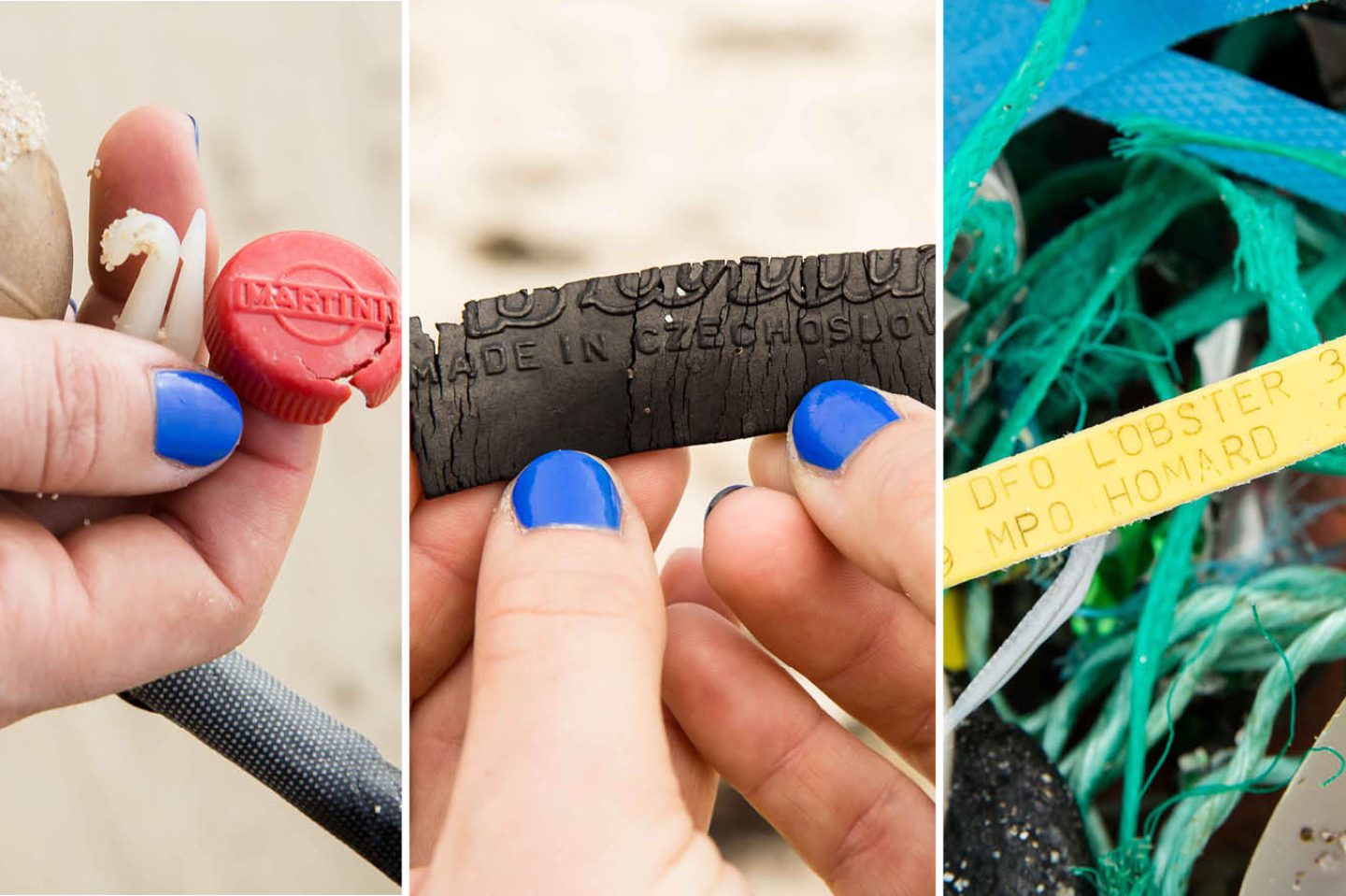 Luckily for Emma, she has a network of 'suppliers' across the island, keeping her materials in good stock!
'Some local families will pass on their beach cleaning finds, as will fellow gig rower Fran who works at Hell Bay on Bryher, which is exciting as you often come across different debris per island. Sometimes I'll even come home and find little bags of salvaged plastics and fishing rope on my doorstep!'
The process of turning the mix of marine litter into art is not a straightforward one. Each bauble takes two to three hours to intricately weave, taking its spherical shape very gradually. Different lengths and thicknesses of fishing line and rope are combined, resulting in a vibrant pop of colour. Emma fondly describes it as a labour of love.
'It's all worth it, as there's no way to recycle fishing rope – I just couldn't bring myself to put it in the bin.'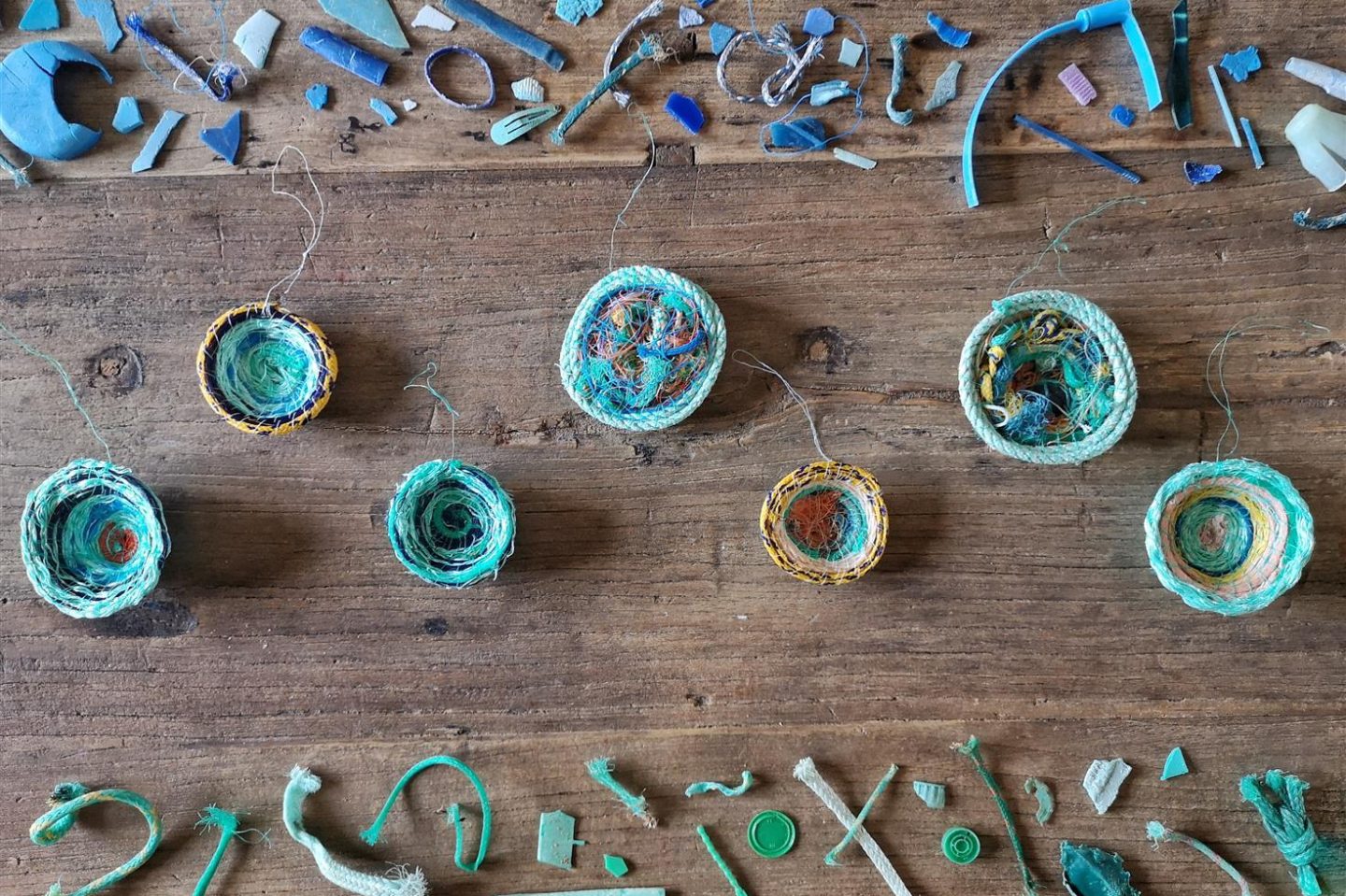 Although Emma's been making her plastic collages for a few years now, crafting waves, sailing boats, flowers and colour wheels from tiny fragments of salvaged plastic, she first started making Christmas decorations just last year.
'Last year saw the first Christmas Tree Festival at St. Nicholas Church – islanders were invited to decorate their themed tree to adorn our church for the festive season. So I just had to get involved and set to work making decorations.'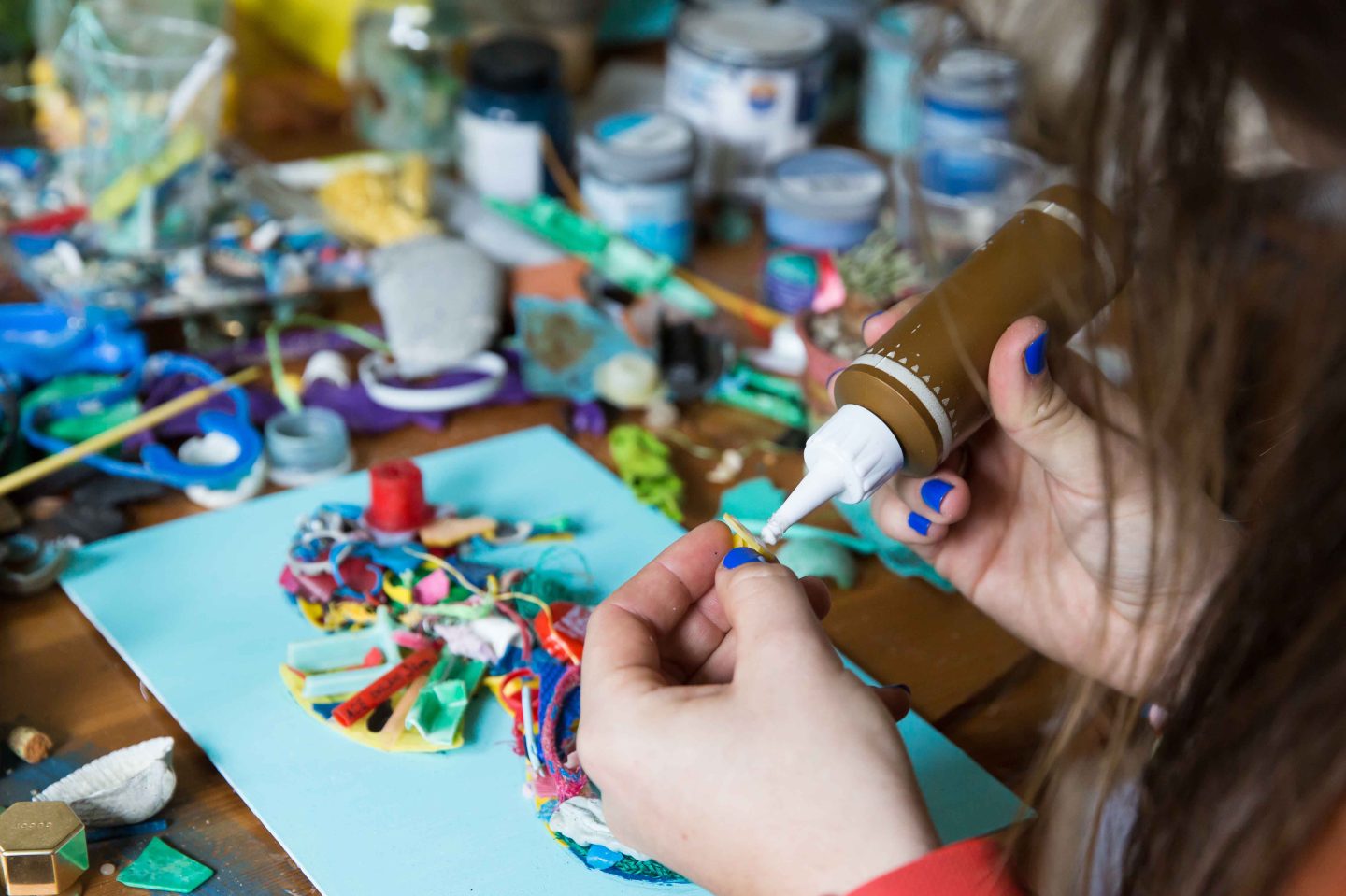 Since then, the festive season has taken on an extra element of creation for Emma as she makes new decorations for her tree at home and gifts to friends and family.
'The more uses I can find for fishing rope, the better. It's my most frequent find during beach cleans, so I'm always looking for ways to incorporate it into my work.
This time of year is an excellent opportunity to gift my decorations, ghost net bowls or marine collages to friends and family. I hope that when someone spots one of my fishing rope baubles hanging on a tree, it will open up a conversation around keeping our oceans clean and how we can all make a difference, no matter how small.'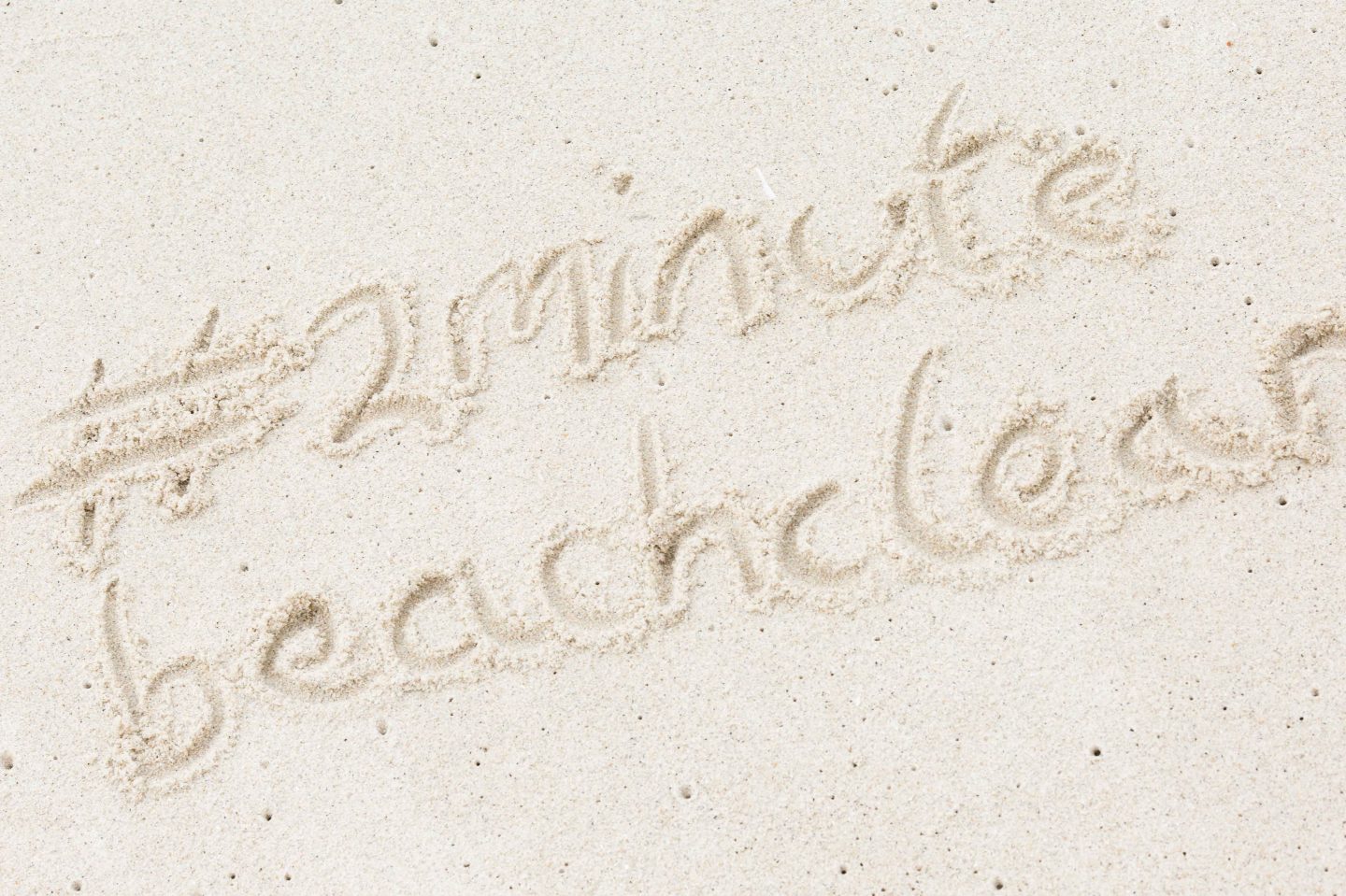 We asked Emma about her beach-clean highlights and whether she'd had any notable finds this year;
'Lego is always a point of interest among the beach cleaning community – earlier this year, I was excited to come across a piece of Lego seaweed from the 'Lego Lost at Sea' wreck, which has become a bit of a legend among Cornish beach cleaners.
Another highlight would have to be the new #2minutebeachclean board which arrived on Tresco this October – it's such a fantastic prompt for visitors to the island to help us keep Tresco's beaches pristine.'
To see more of Emma's thought-provoking creations, follow her on Instagram here. Her larger pieces are available to purchase via Gallery Tresco.