Daytrip Itinerary - Wellness
Home to Scilly's only spa and bursting with nature, Tresco is the ideal place to schedule in a bit of 'me-time'. Follow our suggestions below to leave the island feeling rejuvenated and refreshed thanks to our special brand of Tresco tonic.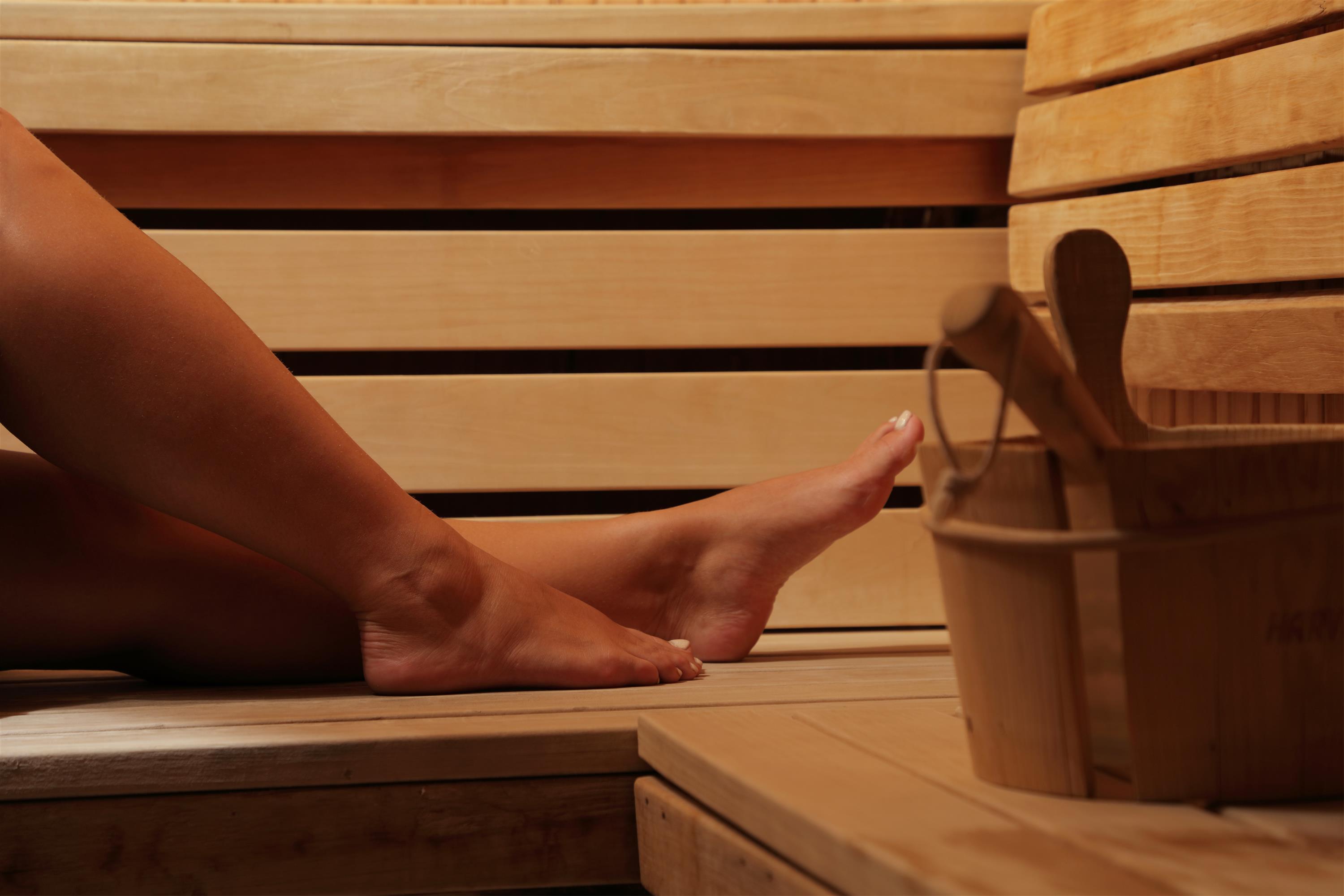 Morning
Head straight for the Tresco Island Spa. With day passes available (see details below), it's the best place to sink into that chilled holiday pace.

There's a soothing indoor pool, Jacuzzi, steam room and sauna; relax here for an hour or two and let your troubles melt away.

Treatments are available too but would need to be booked in advance - contact the Spa on 01720 424075 to make treatment bookings or to arrange day passes.
Tresco Island Spa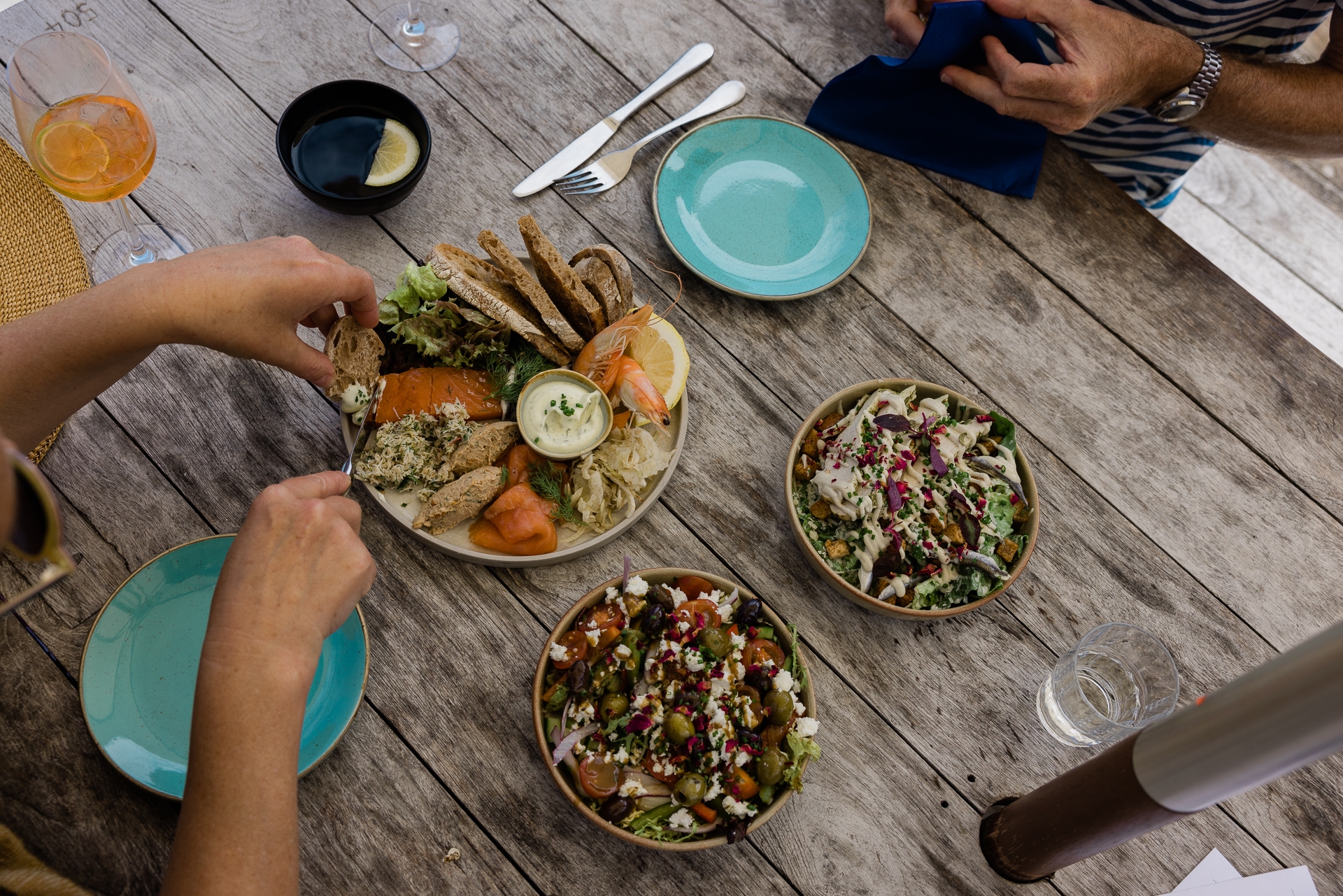 Lunch
Cross the island to the Ruin Beach Café and tuck into a fresh salad or sharing plate – the seafood sharer is deliciously indulgent.
Soak up the meditative views across Old Grimsby harbour towards Blockhouse Castle as you eat.
The Ruin Beach Cafe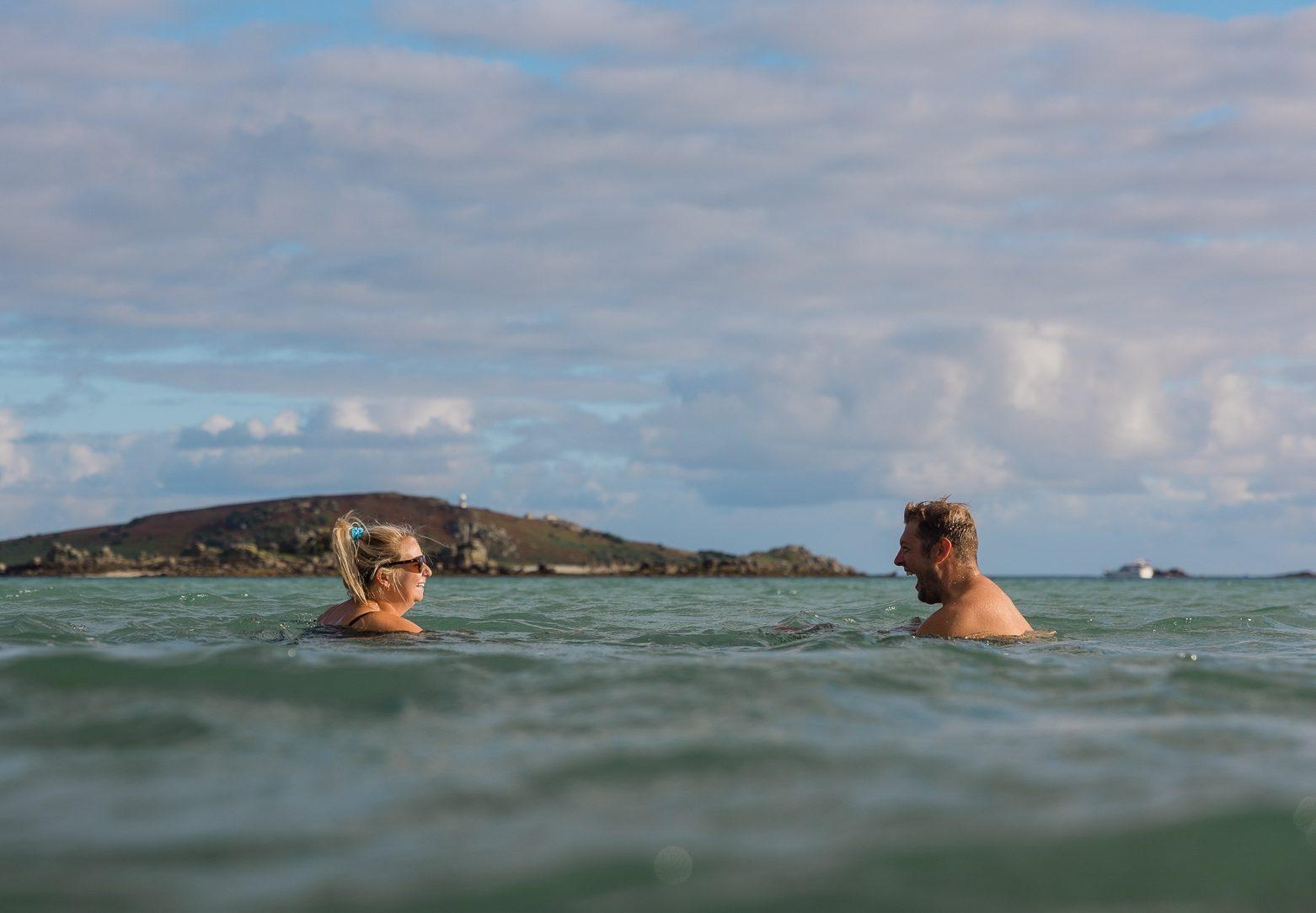 Afternoon
Get the pulse racing with a wild swimming session off Tresco's gorgeous coastline. Nearby Green Porth has a sheltered bay of the finest white sand, and translucent turquoise waters.

You'll emerge from your dip pink-cheeked and aglow with the vibrancy of island life.
Wild Swimming on Tresco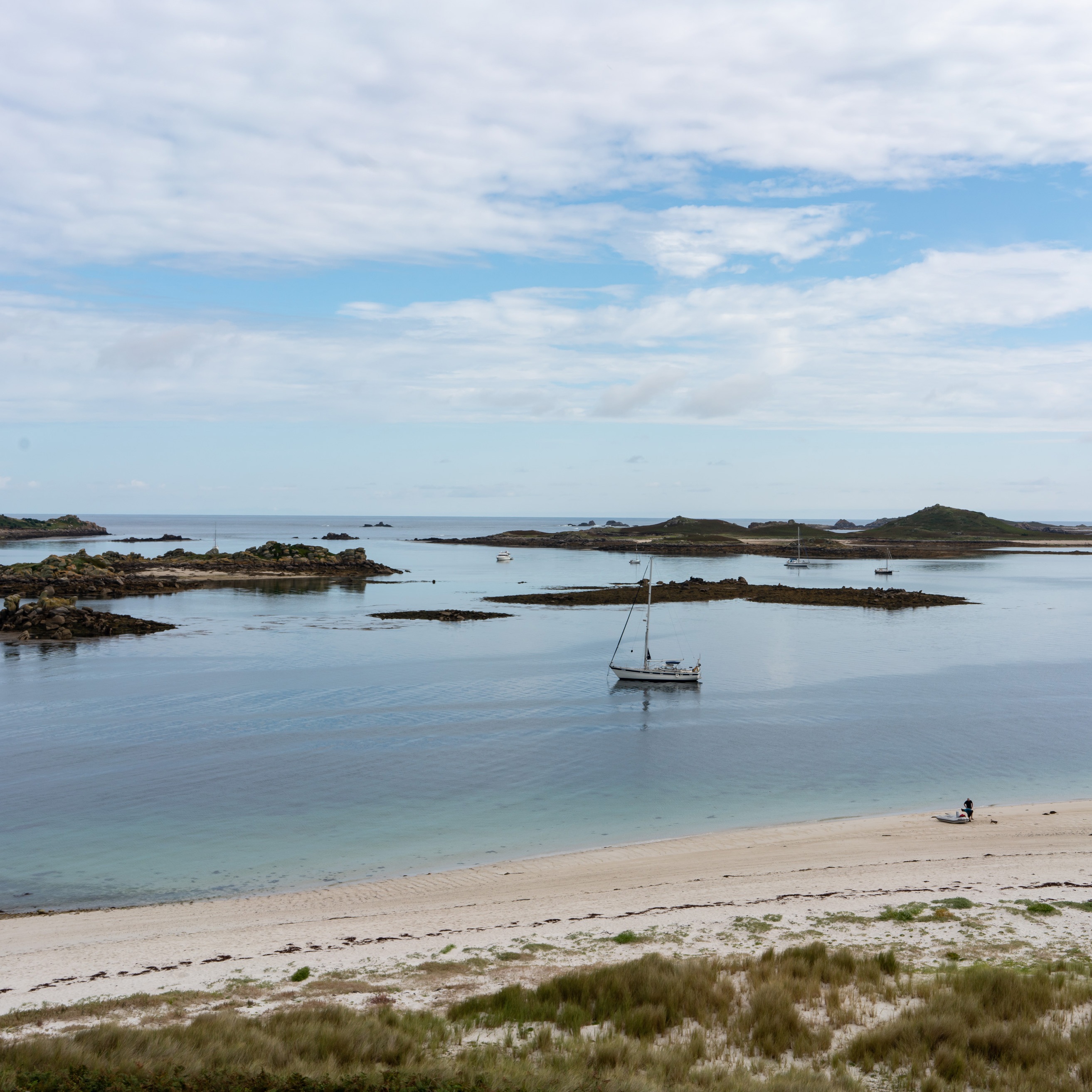 Afterwards, climb the hill to Blockhouse Castle, which overlooks this beautiful beach.

With panoramic views of the neighbouring islands, rocky outcrops, and rolling seas, it's a great spot to rest a moment and allow yourself some quiet self-reflection.
Depending on how long you have, continue along the coastline south towards the gardens to witness some of the most spectacular views.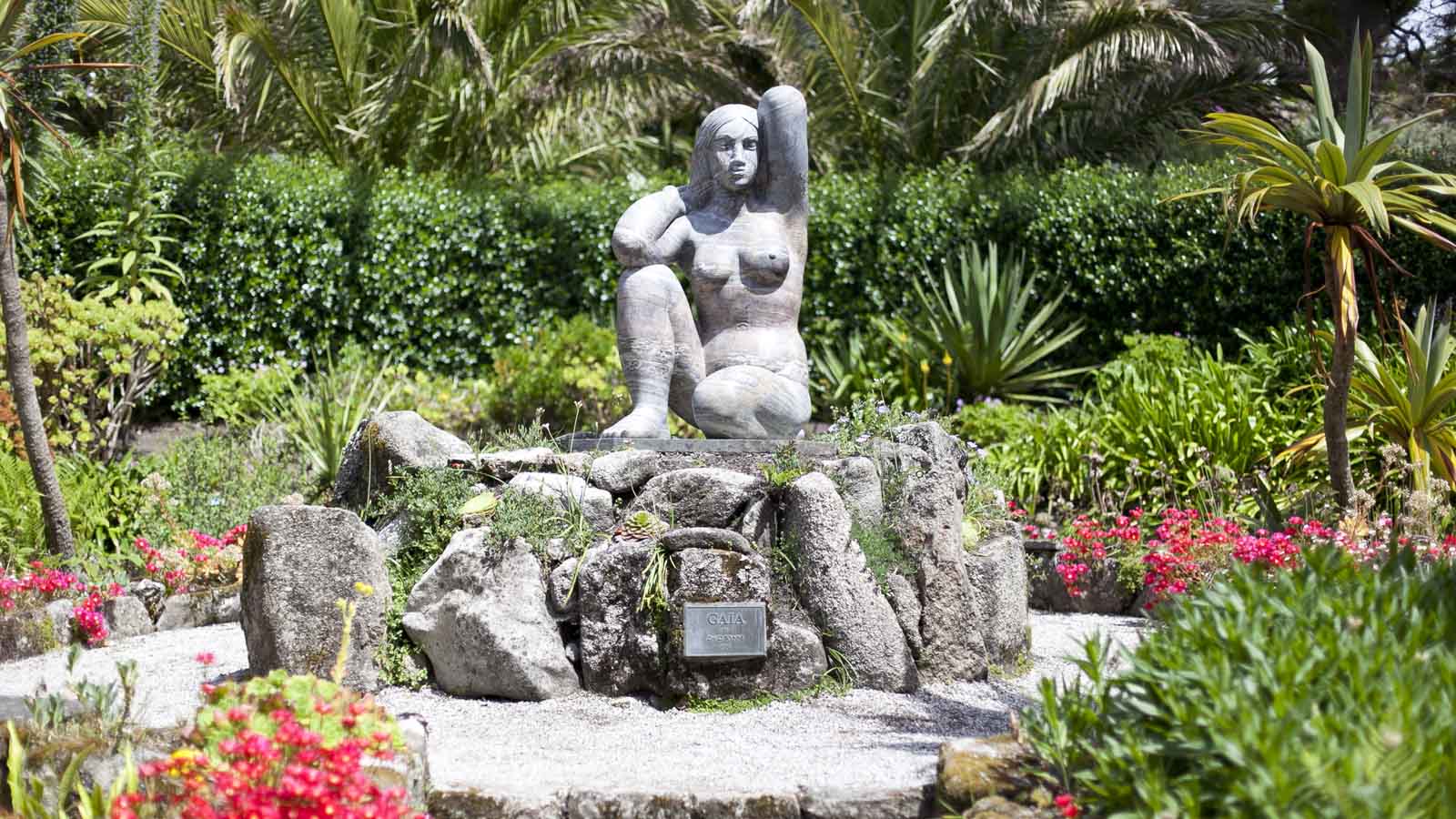 Finish the day in the Abbey Garden for the ultimate meditative experience. Soak up the verdant green hues, fragrant smells and sounds of birds and rustling leaves.
The perfect end to a day on Tresco...
The Abbey Garden
Penzance Helicopters provide an efficient, exciting daytrip service direct to Tresco. If you're on-island already - check local boating schedules for Tresco trips.
Daytripping to Tresco