Island Life
The island is not only a great place to relax but also a haven for those seeking a sense of community and a warm welcome.
Tresco is a family, and little embodies this more than our active community, from our island Church to our sports teams, welcoming a diverse range of our own number as well as residents from neighbouring Bryher.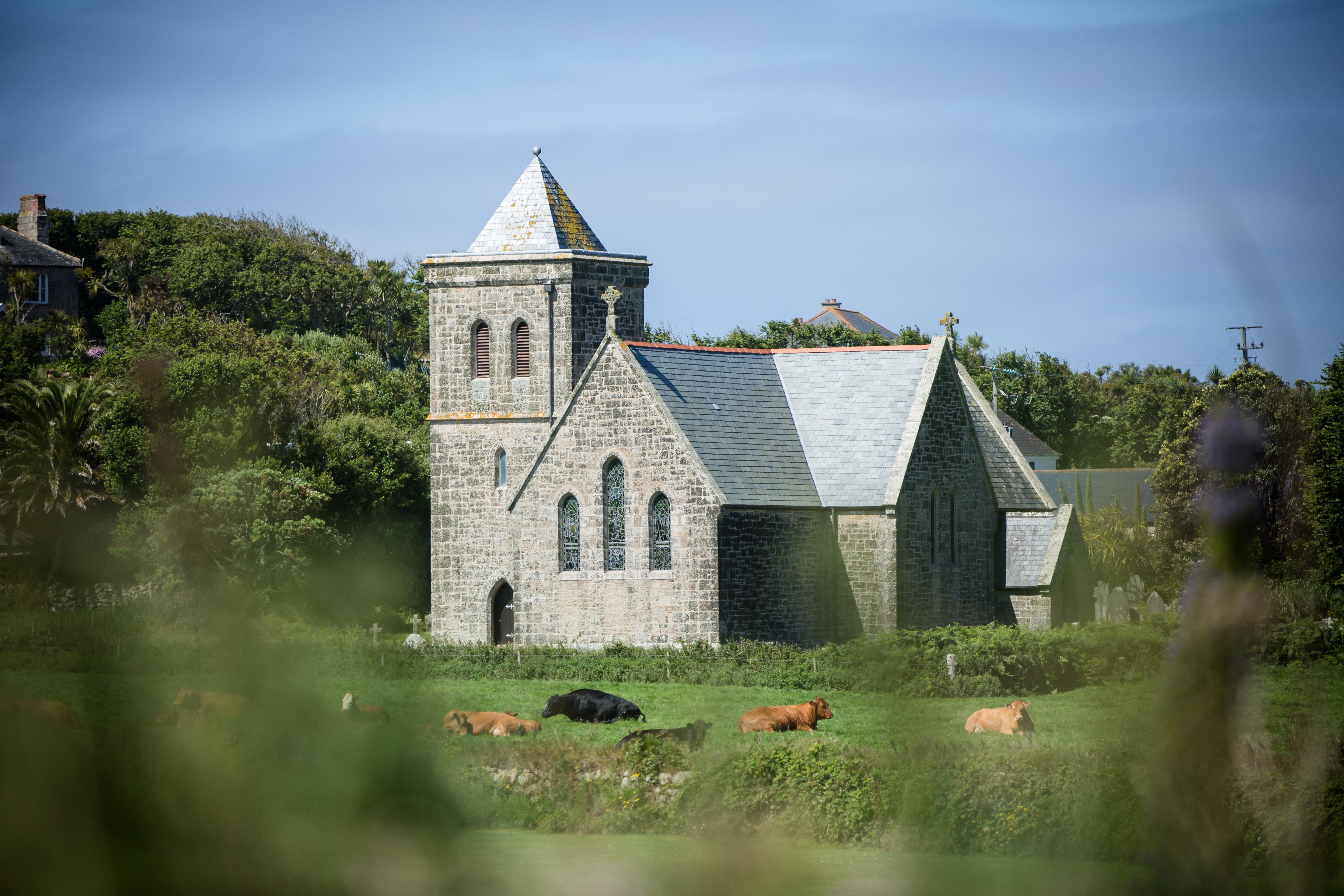 St Nicholas Church
Built in 1878-79, St. Nicholas' Church is dedicated to the patron saint of sailors and travellers and was built by Thomas Algernon Dorrien-Smith, with Lady Sophia Tower covering most of the costs. Masons Richard and Thomas Chudleigh and carpenter William Nicholls were responsible for the construction.
The church is based on a cruciform plan with an open arch-braced roof based on an upturned boat. The three east lancet windows and the west rose windows are by C. E. Kempe, while the north transept is by W. E. Tower. These were renovated in 2006 by island glass artist Oriel Hicks.
On the north wall, a poignant memorial plaque designed by Claud Phillimore commemorates Major Arthur Algernon Dorrien-Smith's three sons and two nephews who tragically lost their lives during World War II.
St. Nicholas' Church is part of The Parish of the Isles of Scilly. The Clergy Holiday Scheme welcomes active and retired Anglican clergy to stay at The Parsonage on Tresco for a reduced-cost holiday in exchange for leading the Sunday Eucharist on Tresco and neighbouring Bryher. To enquire, please email Rachel Young.
Guests and visitors are most welcome to join our services; for times, please see posters at the Church and Island Office, or click below.
See service times & news on Facebook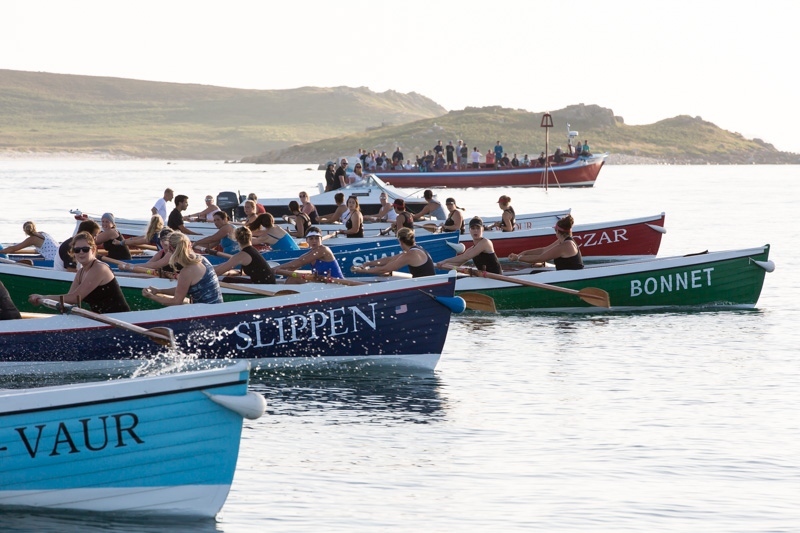 Tresco & Bryher Rowing Club
Formed in 1982, our gig club traces its roots to the nineteenth century when gig racing was not only a sport but a way of life.
Families on each island banded together to construct and crew gigs, which were then raced to passing vessels to obtain a valuable pilotage fee (and often participate in a spot of 'free trade'). Gigs were also the lifeboats of their day, racing to save sailors from ships shattered among the hard and jagged reefs and rocks scattered around the fringes of the islands.
Today, Tresco and Bryher Rowing Club have four wooden gigs: Czar, Men-a-vaur, Emperor, and Alfie Jenkins, as well as our fibreglass training gig, Tryher. Czar, built in 1879, is the oldest Scillonian gig to have spent her entire life on the islands. She has a noble history that today's crews are proud to be a part of and is nicknamed 'The Cutthroat Gig' (click the link to discover why).
Today, gigs are raced purely for recreation, but competition between islands and crews remains stiff. Ladies race on a Wednesday night and men on a Friday night from May to September in a series of trophy and league races, from short sprints to gruelling long-distance rows. Tresco Boat Services regularly follow the races, allowing supporters to witness this spectacular sport and cheer on our island crews.
Find out more about Gig Racing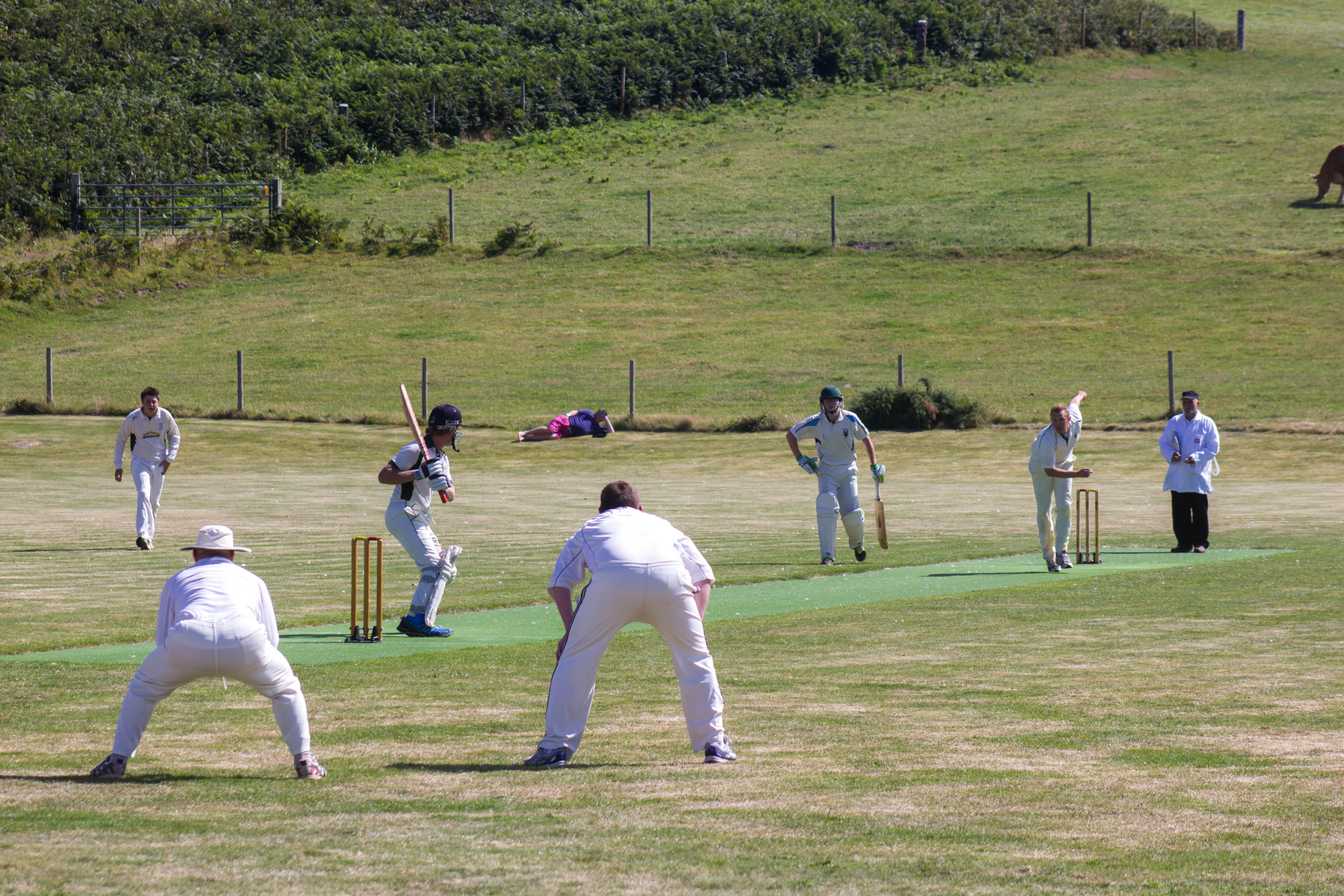 Tresco & Bryher Cricket Club
Cricket has been played on Tresco since the 1850s, and until relatively recently, the island's cricket pitch was to be found on Abbey Green (now known as Tresco Heliport). It was not unheard of for a game to be paused to allow for the untimely interruption of a helicopter arrival! A few years ago, the club relocated to pastures new in Old Grimsby, with Tresco Community Centre as its well-equipped and spacious pavilion.
Regular games are played between the islands. T&BCC play St Mary's on alternate Thursdays (20 over games). Matches against teams from St Martin's and St Agnes are spread throughout the season and are usually played on Sundays (25 over games).
The Off-Island Triangle Competition is keenly fought for between ourselves, St Martin's and St Agnes, with three 20-over games during the course of a single day. Another important date in the cricketing calendar is the Hound Cup, which is played between St Mary's and a combined Off-Island XI.
Over the season, we are fortunate to be visited by a few touring club sides from the mainland, who always seem to enjoy the boating to matches and the pub, as well as the cricket, of course.
Community News