Islanders Represent Scilly in Otillo World Championship
The Swimrun Championship - one of the world's most prestigious endurance races - will be faced by two Scillonians, and Tresco is their very proud sponsor.
The Otillo swimrun challenge is no mean feat. It involves running vast distances and sea swimming for miles. It requires unbelievable fitness and, perhaps more importantly, demands great determination and discipline.

Rowan - the man responsible for farming on Tresco - and Wez - who runs our school boarding house on St Mary's - are the two people taking on the Otillo swimrun challenge.
Earlier this year, the pair joined other islanders and competitors from across the world to swim and run 23 miles around our little archipelago, winning their place in this September's World Championships in Sweden. Tresco is behind them all the way.
Watching anyone participate in this extreme event is something to behold, but witnessing two of our own run miles and take the plunge is incredible.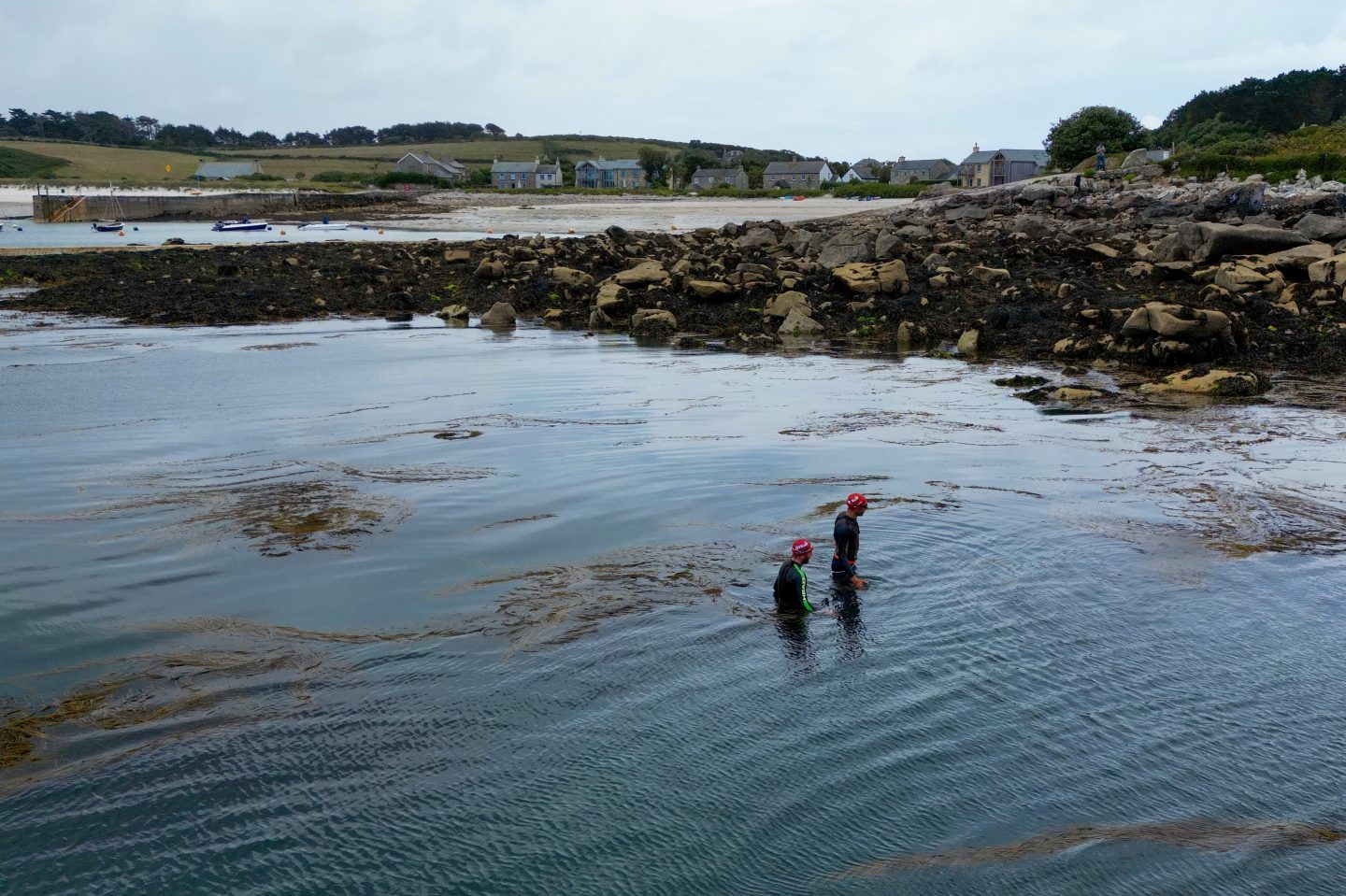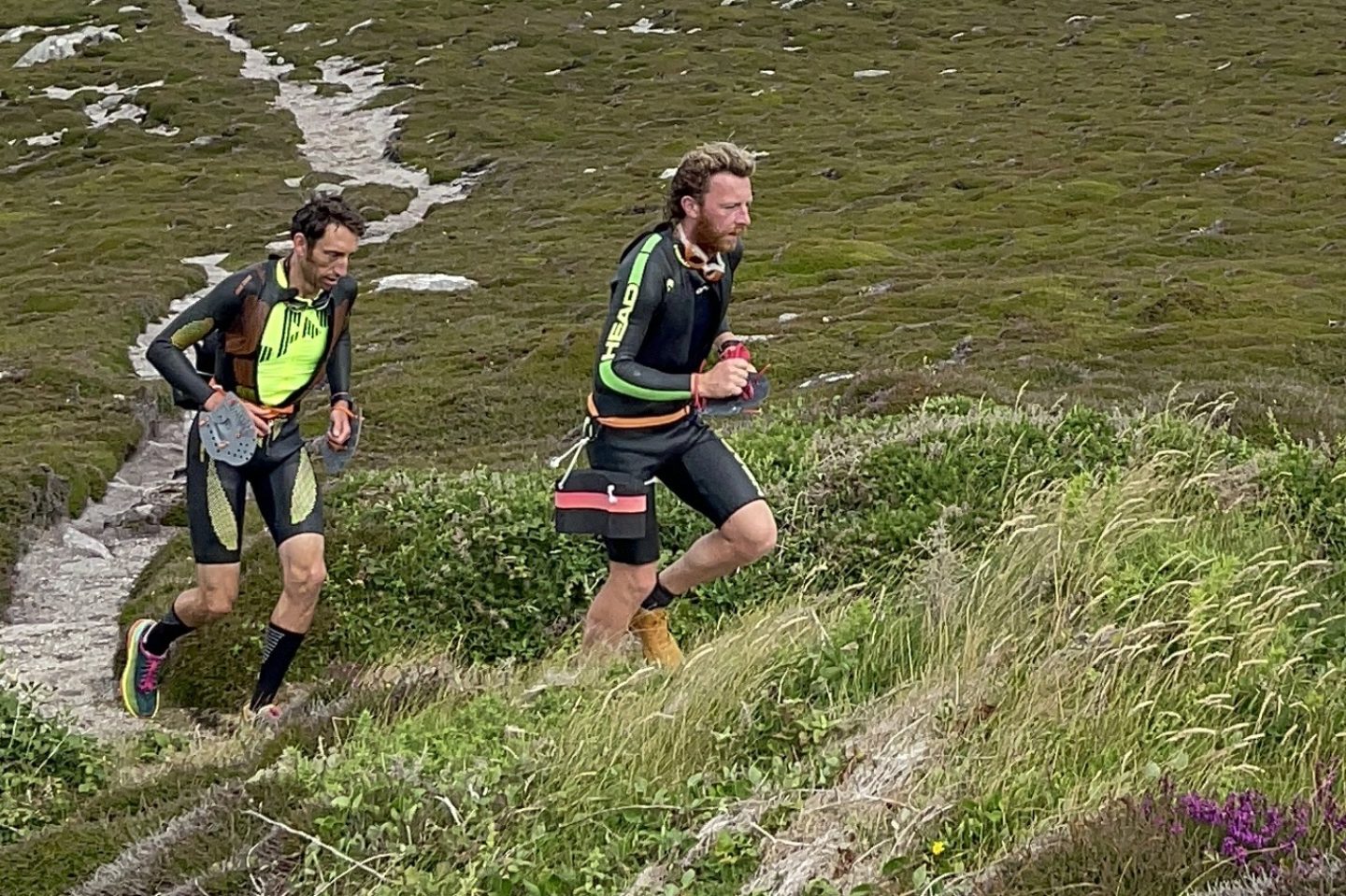 Wez and Rowan had a fantastic result at the Isles of Scilly Otillo back in June. After several weeks of intense training - both together and apart on their respective islands - they were ready to race.
"We slowly picked off one or two teams per island and surprised ourselves by finishing in 5 hrs and 20 mins. We were 8th overall but the 4th men's team to finish."

"Usually, coming in 4th place is hard as you are just outside the podium. However, in this World Series race, the first four men's teams qualified for the Otillo swimrun World Championships - so we had done it!"
The Isles of Scilly swimrun course was 30km of trail running and 8km of inter-island swimming in water with a temperature of 13 degrees. However, the race they will face in less than two weeks is twice as long.
"65km of trail running and 10km of swimming covering 26 different islands! Not only is the event daunting, but getting to the start line was also a challenge."
Living on a small island can make travel difficult, and getting Wez and Rowan to Sweden won't be easy. They struggled to justify the huge costs and started looking for sponsors when Tresco agreed to help fund them.
"We were delighted to receive an email from the team confirming they would provide us with financial support. It was a huge day for us."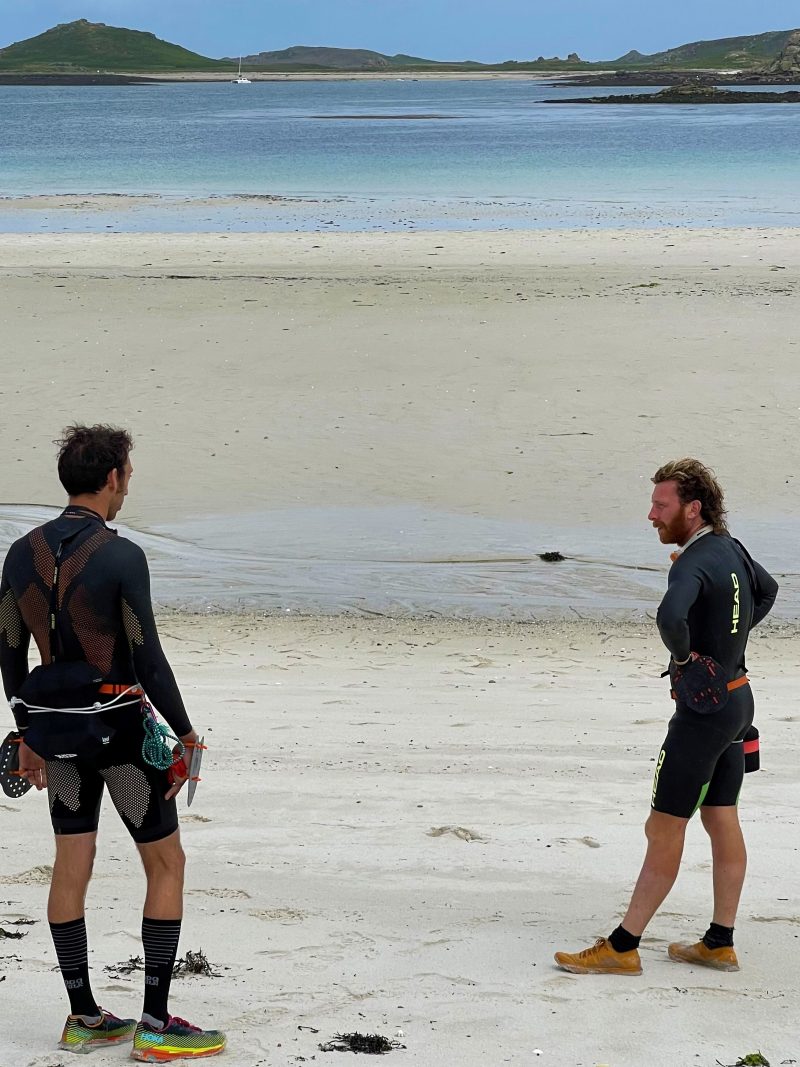 Rowan and Wez have been training hard and are feeling ready. With hundreds of kilometres of running and lengths of sea swims under their belts, they have exhausted all the routes, treks and loops the islands offer.
"We leave our islands on Friday 2nd September. The race starts at 6 am on the 5th of September, and we are hoping to complete this incredible event in under 12 hours."

Follow their progress throughout the day at the Live World Championship - ÖTILLÖ Swimrun (otilloswimrun.com) and search for team Isles of Scilly!
We are so proud that our islands will be represented at such a prestigious sporting event and wish the pair the best of luck - not that they need it!
We can't wait to see how they get on and are looking forward to catching up with them again - post race - in the Tresco Times this winter...