Daytrip Itinerary - Active
Sample the best of Tresco's active pursuits – get the pulse racing with our suggestions below.
If you want to be on the move all day and, see the best of Tresco and have the best night's sleep you could ever imagine, this is the itinerary for you.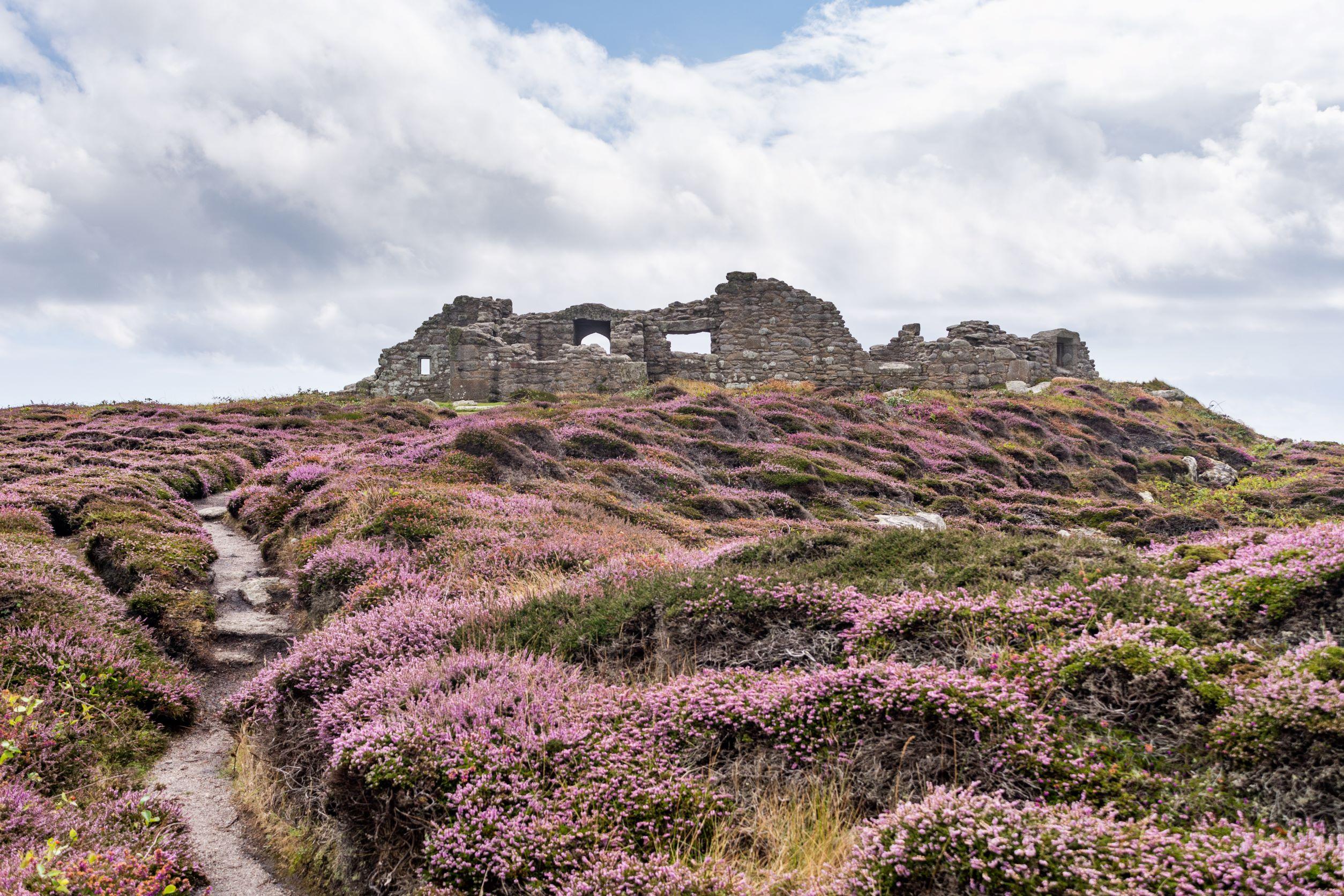 Morning
The rugged terrain of Tresco's north end is great for a bracing hike or a trail run. Expect rocky paths and steep climbs, but incredibly rewarding scenery, as well as spectacular castle ruins.

After walking around the coast from New Grimsby, you'll end up near the sheltered cove of Gimble Porth – the perfect spot to take a breather or perhaps have a swim...
Wild Swimming on Tresco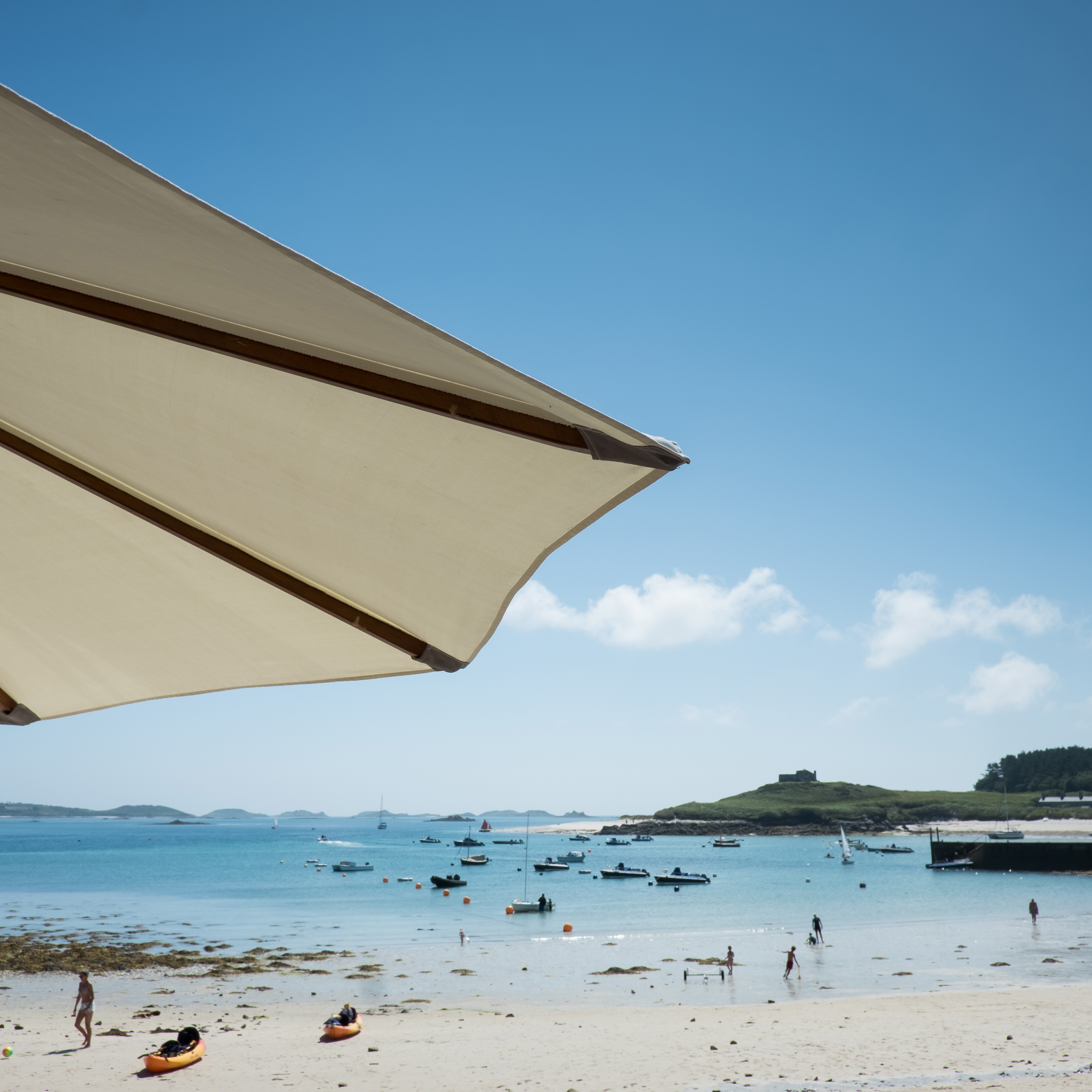 Lunch
The Ruin Beach Café is nearby so why not recover on its terrace with a glass of something cold. On the menu are a mixture of both rich and light delights; from crab linguine to fresh salads, from woodfired pizzas to seafood sharing platters, there is something for every active adventurer.

The Ruin's terrace overlooks Old Grimsby with views out to Blockhouse Castle, and at high tide the waves lap just below.
The Ruin Beach Cafe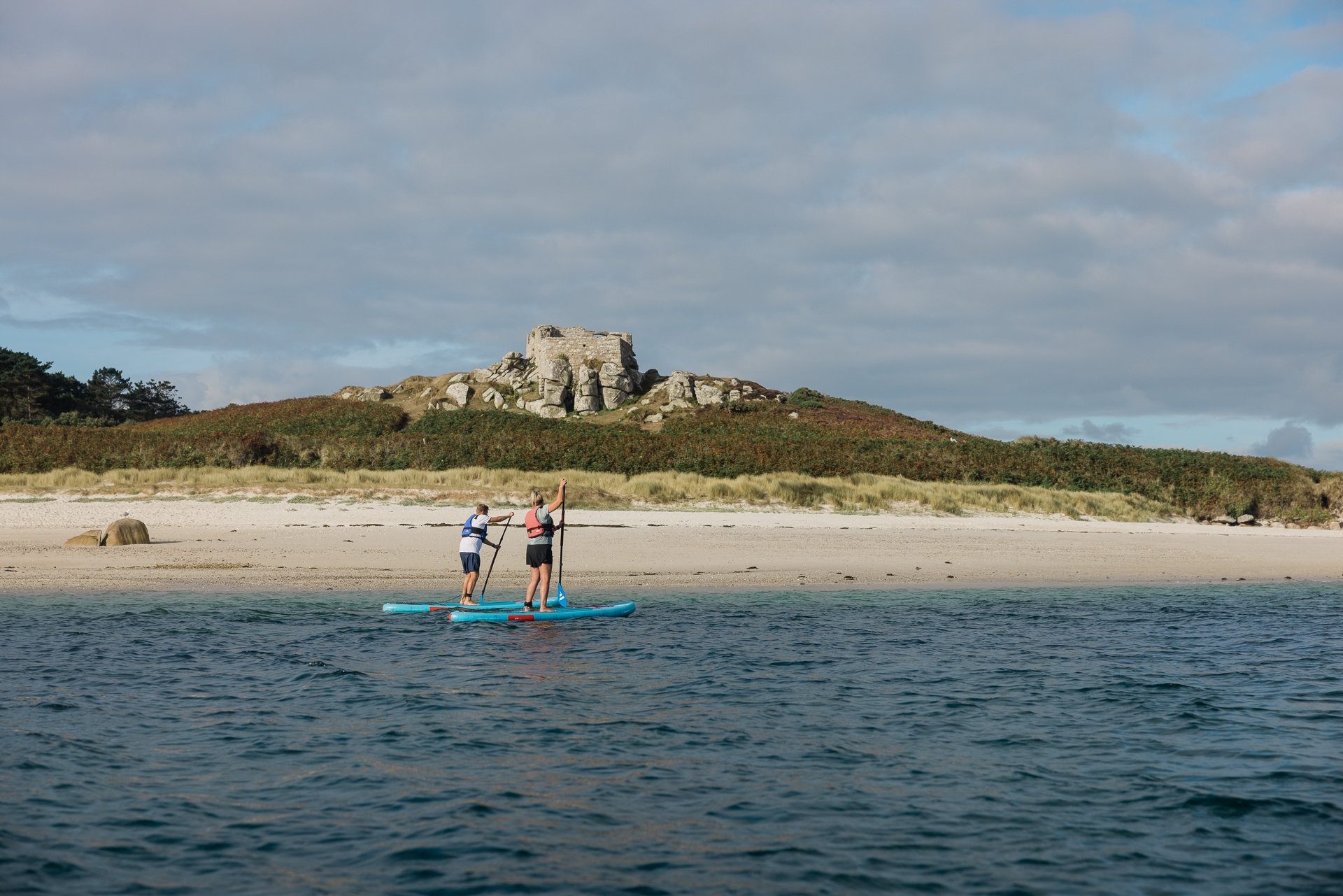 Afternoon
Next door you'll find the Sailing Centre – it's manned during July & August, although hire can be arranged outside of these dates – just call 01720 422060.

Hire a kayak, SUP or sailing dinghy and spend a couple of hours exploring the uninhabited islands of Tean, Northwethel and St. Helen's.
Get out on the Water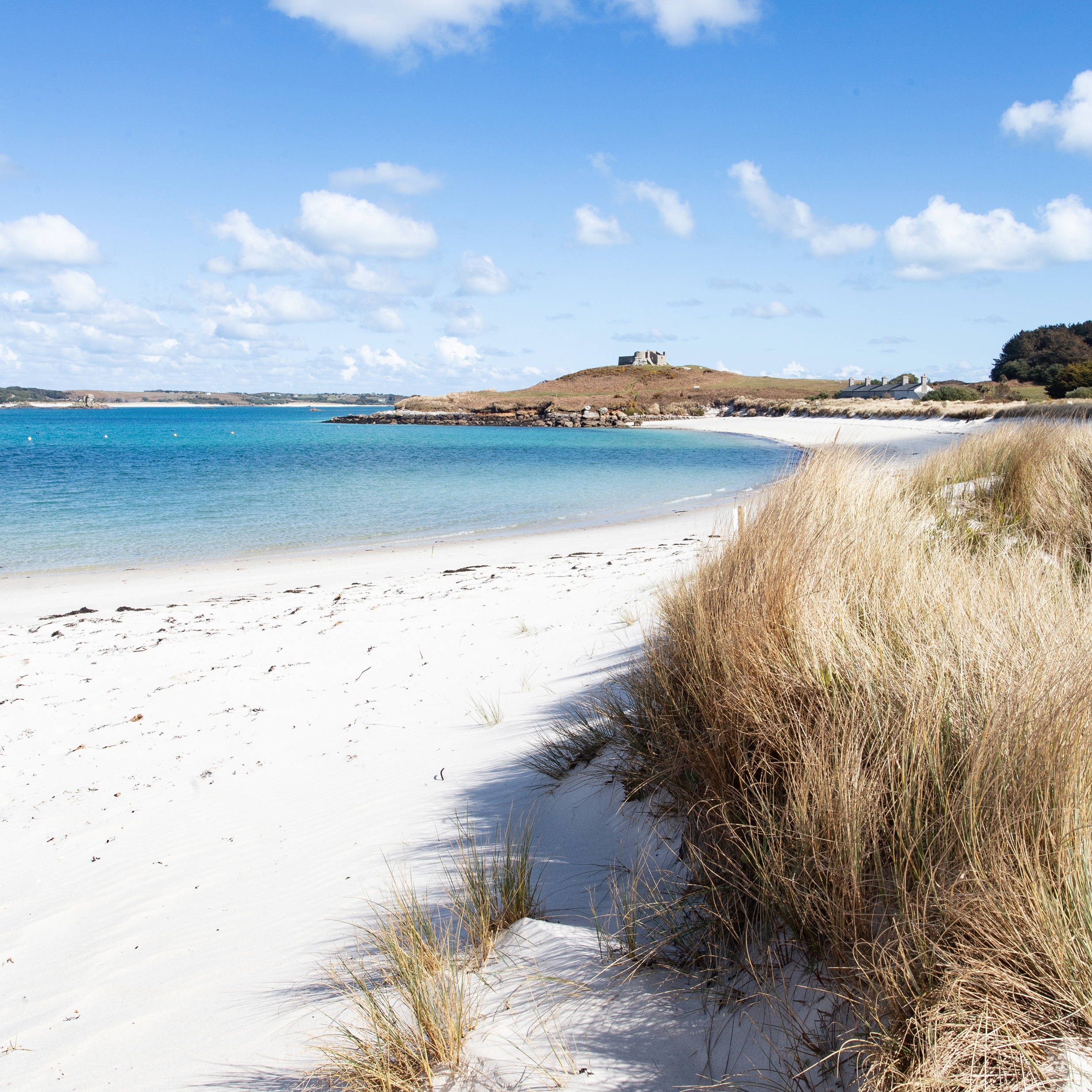 Afterwards, Green Porth is an idyllic spot for a swim...
However, if you've got more time, why not carry on along the coast towards the South of the island where you will witness some of the finest beaches Tresco has to offer.
Or you can head to Smith Square and hire a bike - one of the best ways see the island as you can nip along the costal roads, sandy paths and forest glades.
See the island on two wheels
Penzance Helicopters provide an efficient, exciting daytrip service direct to Tresco. If you're on-island already - check local boating schedules for Tresco trips.
Daytripping to Tresco