Pete's Periwinkle Parade
Pete Locke has lived on Tresco his whole life; a huge part of the community and a familiar face to locals and visitors. Unbeknownst to many, he has a secret talent, hidden for decades and finally revealed.
Over 50 years ago, Pete was inspired by the beautiful shells that wash up on the shore and – with the help of his father – started collecting as many as he could. After poring over the Tresco sands for hours and hours, he cleaned the shells up and found himself wondering what to do with them. That's when he started making models of the Tresco landmarks.

He spent many hours making intricate wooden frames, covering them in wooden panels and then slowly and painstakingly gluing rows and rows of shells all over them. The result? Beautiful miniatures of our most beloved island sights.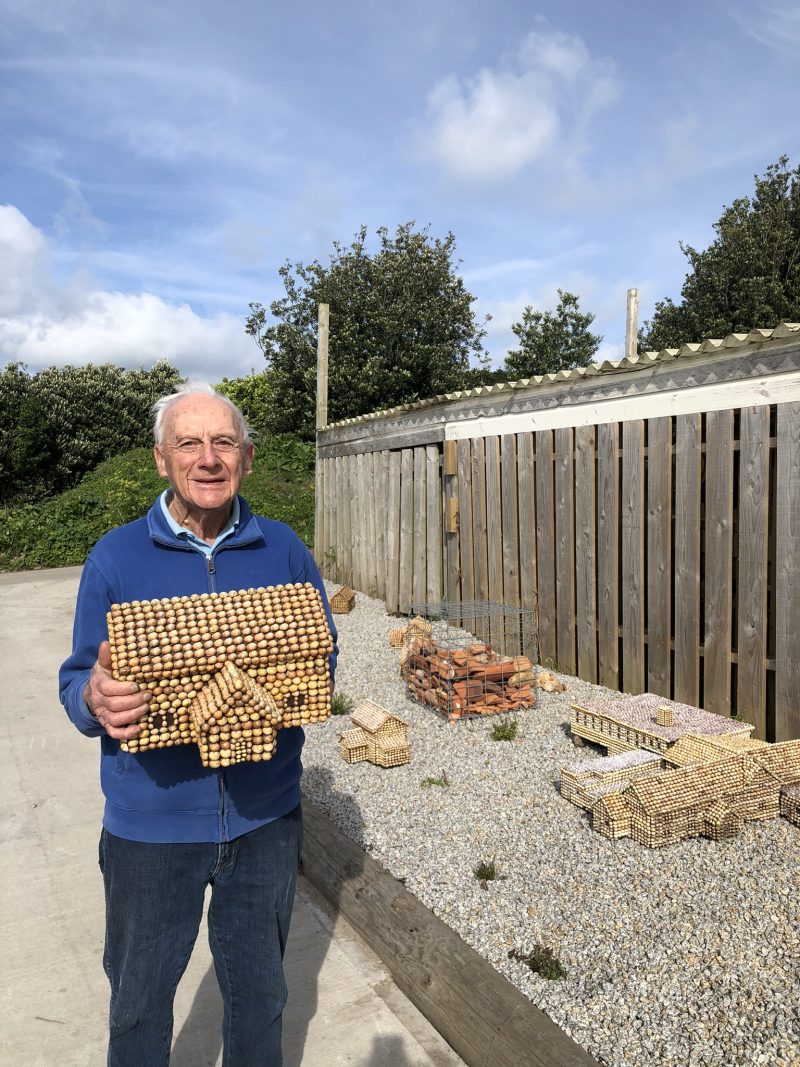 Pete's first creation was a small cottage – an easier structure to begin with - and its success led him onto making St Nicholas Church, Tresco school and - his greatest and most laborious achievement – the Island Hotel. Although he built his own shell replica, he admits very humbly that he also contributed to the real building back in the 60's.

What strikes you when looking at Pete's creations is the distinct uniformity of the shells. All the same shade and species, it is made clear just how many hours were spent on the beaches looking for identical shells. With the roofs and walls made up of what look like Flat periwinkles and Euspira catena, and the teeny tiny doors and windows covered in cowries, it is evident that each house is a product of meticulous beach combing.

You can't help but wonder about the origins of this craft when admiring Pete's shell village. In the 17th century, shell craft was first recorded. Due to a growing fascination of the natural world it became a past time that brought the mysterious and romanticised world of the sea into the home. In fact, Pete's shell houses are just this; they are a perfect balance of the mundane and the magical.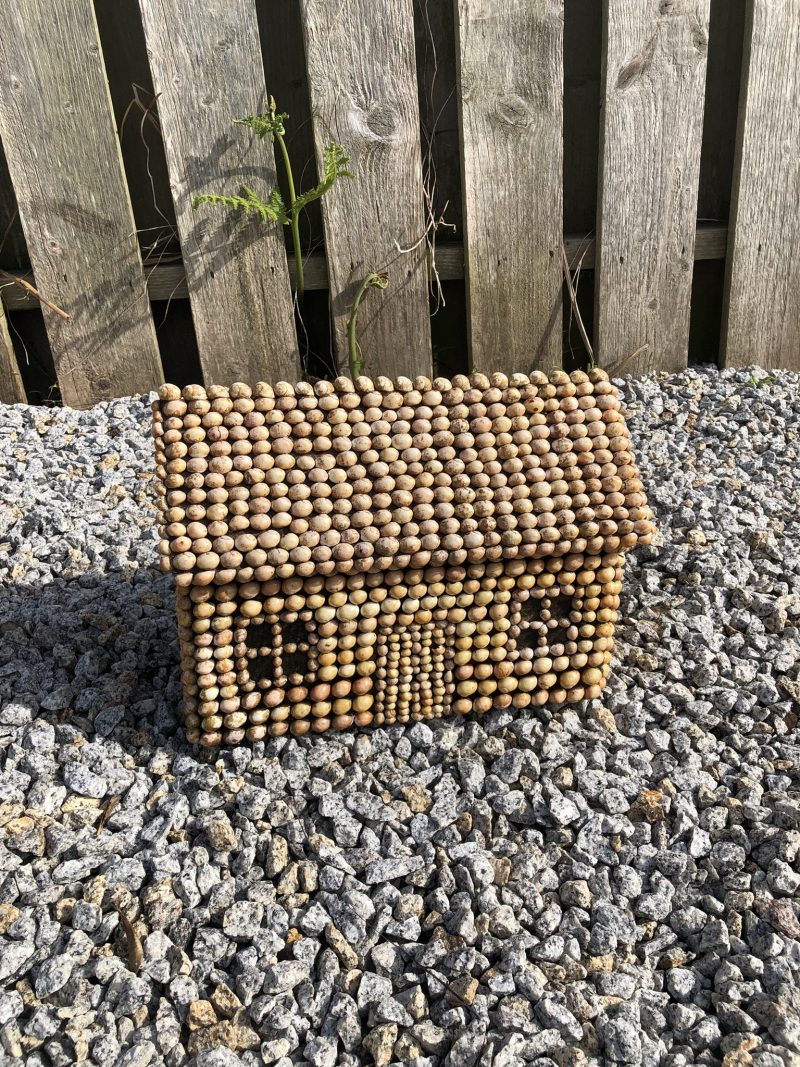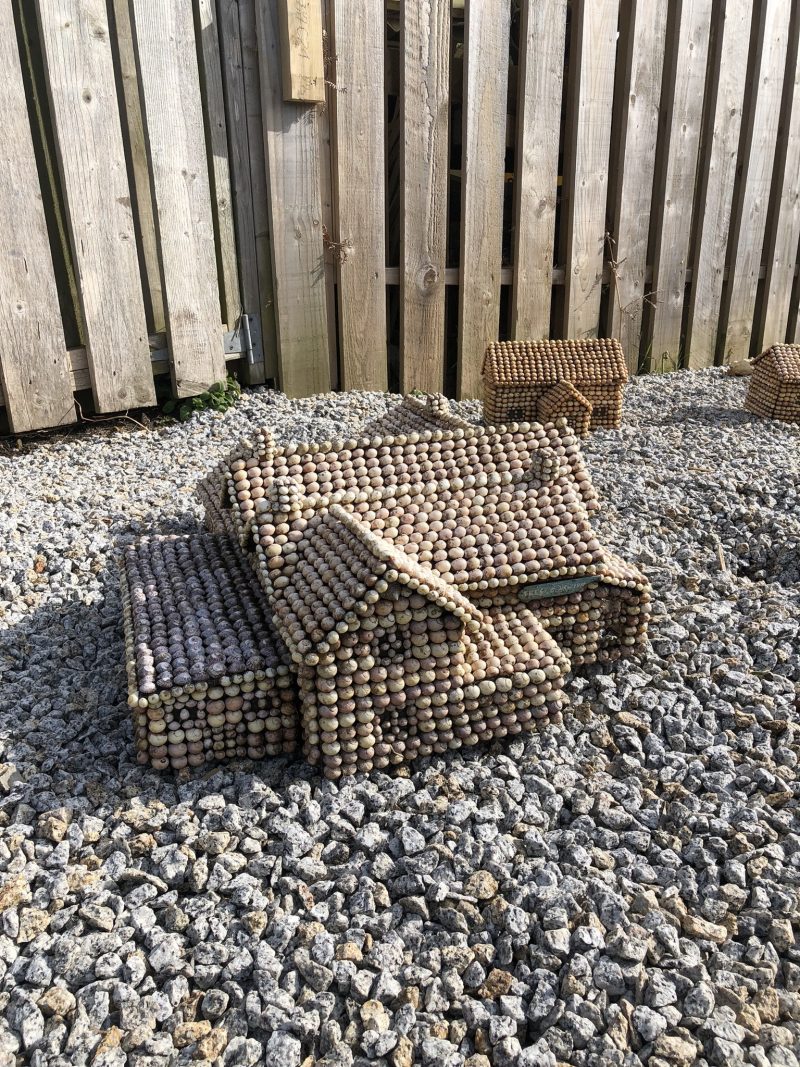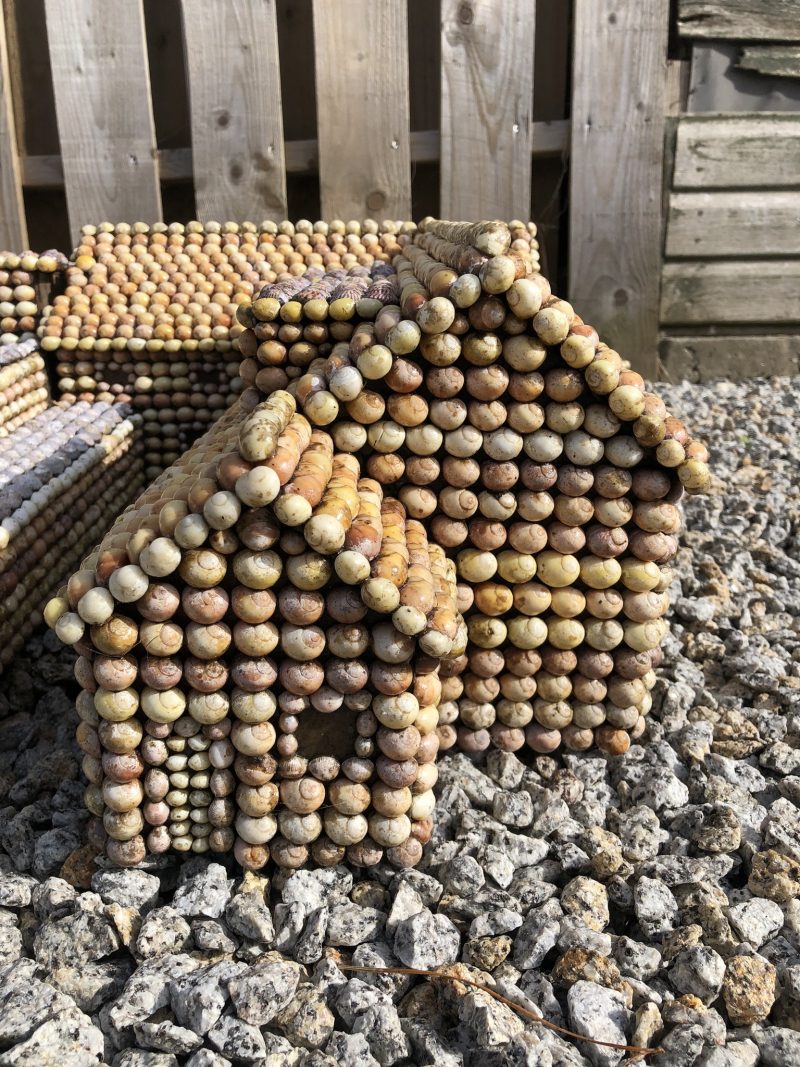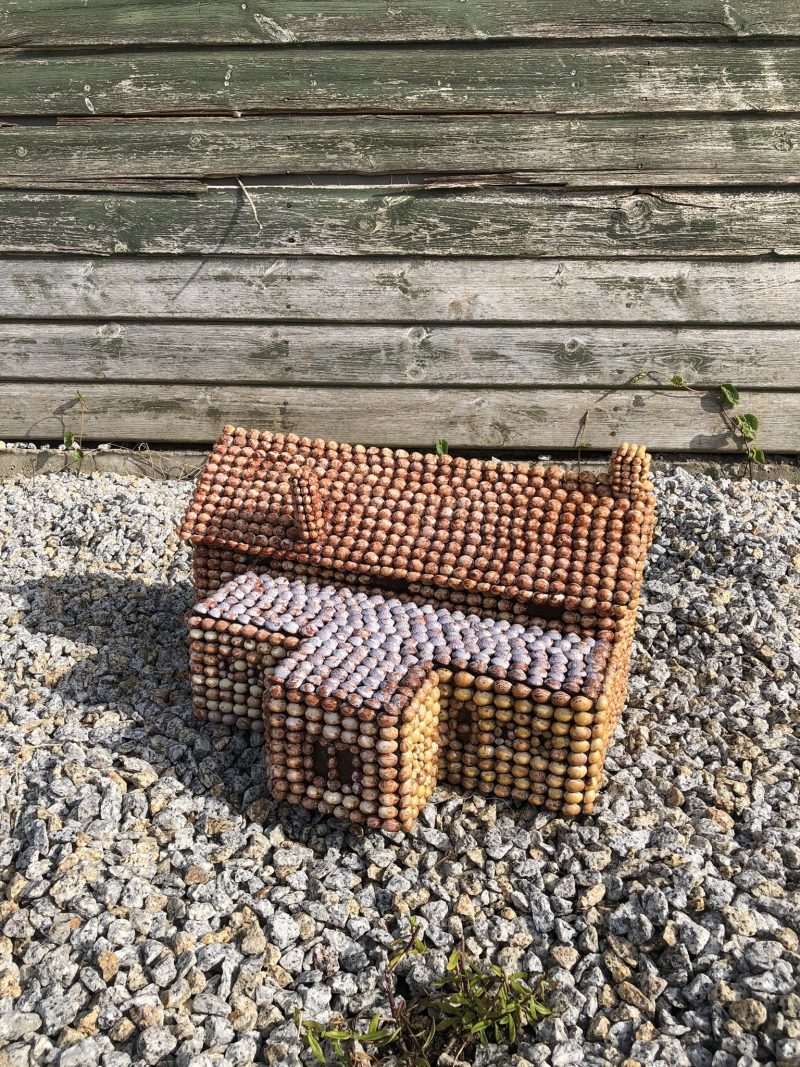 Born in North End cottage in June of 1931, Pete is Tresco through and through. He talks fondly of his school years and describes how – aged 12 or 13 – he would head up to the farm to collect the milk pails for him and his peers. He left school aged 14 and then got an apprenticeship as a carpenter. He was always picking up bits of work and extra duties (for a price!); he once earned a shilling picking up telegrams from the post office and delivering them all over the island. He worked as a carpenter for 51 years.
Although it wouldn't be a surprise if Pete had never left Tresco soil, he certainly has – both several years ago and more recently. As a young man, he was called up for National Service for 2 years and was in Germany for 18 months. Despite the long distance, he came home twice – back in time for Christmas each time!
At the age of 91, Pete is as sprightly as ever and is known across Tresco for his active life and his many projects. He is famous for his home brewed (and particularly strong!) wine; he has been seen – far too recently – on top of his shed carrying out roof repairs; he has a plentiful supply of tomatoes growing in his greenhouse; and - perhaps most importantly – he hasn't ruled out making more shell houses: although he's not sure if he's got the patience for it these days!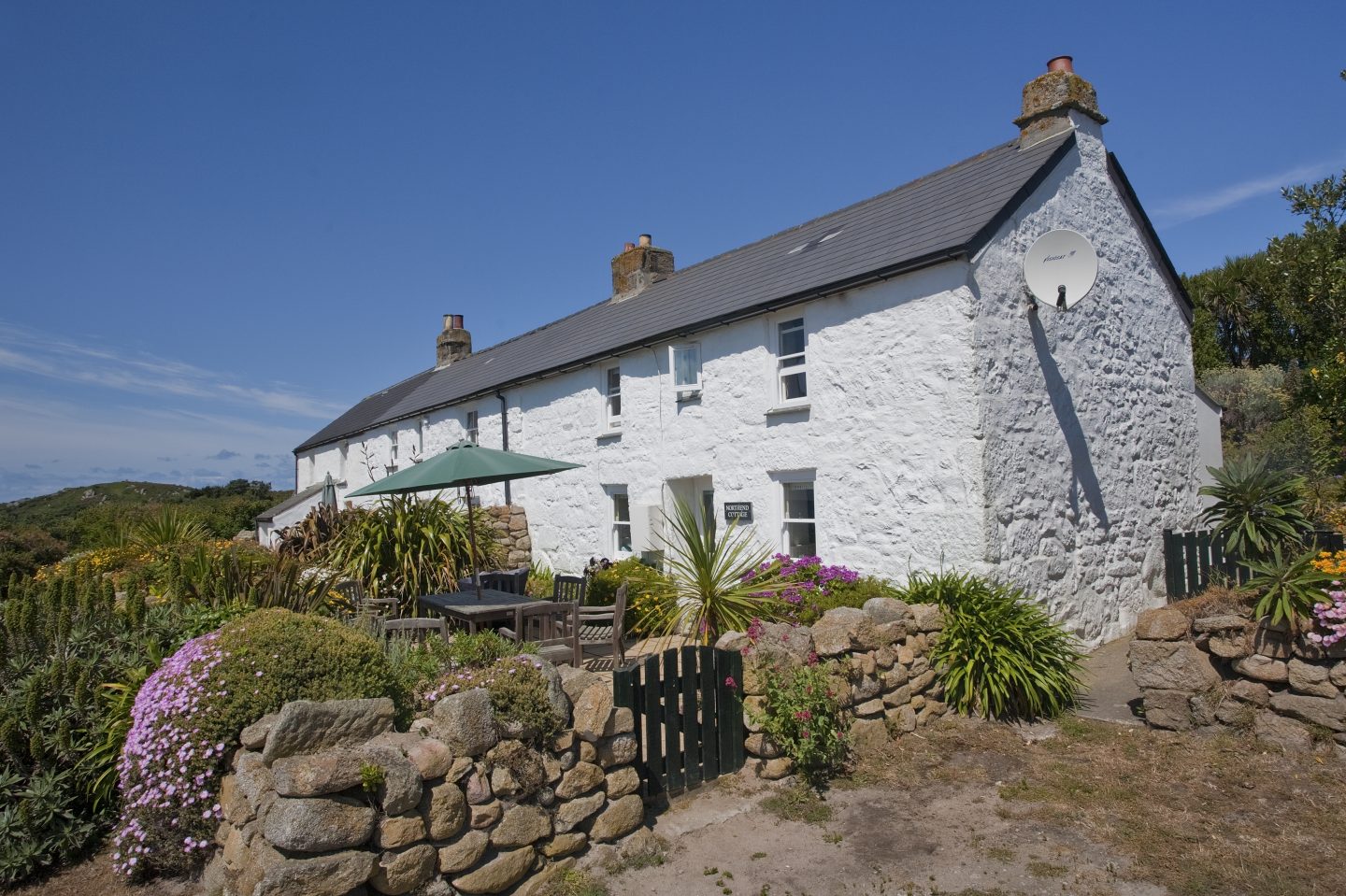 Whilst Pete has his own identity, more often than not, he is known as part of a rather iconic island duo. Pete and Rose got married in the '70s and are a very important part of the Tresco community. For many years, they worked for the Estate but now they can be found enjoying their seafront home overlooking New Grimsby. Pete earnestly says 'Rose made the rest of my life.'

Of course, Rose is a admirer of Pete's shell houses and I have no doubt she is proud to see them on display, but I perhaps think she's more excited about the prospect of having her shed back…

We are so honoured to say that Pete's shell creations will now be on permanent display behind his Palace Row home at New Grimsby. This is thanks to the encouragement and help of Pete's neighbour Ruth Featherstone who insisted that his beautiful work be showcased to Tresco locals and visitors alike.

If you are ever strolling along the seafront towards the quay and find yourself with a spare moment, take a right turn before the boatyard and feast your eyes on the Tresco shell village. It is a marvellous spectacle and one that warrants attention. Pete is also using the display as an opportunity to raise money for Island Haven so if you feel that you'd like to contribute, donations are welcome.