Living and working on Tresco: David and Olivia
After travelling all over Europe together, David and Olivia happened upon Tresco and couldn't believe that somewhere so special existed. In fact, they found it so special that between work, kayaking and friends, they decided to tie the knot
Tresco prides itself on spotless cottages with perfectly made beds and squeaky-clean surfaces. They are equipped with only the best and showcase spectacular artworks as well as sea views. Yet, despite the magic of the cottages, it is not fairies who do the cleaning! Working exceptionally hard to make everything look perfect is the housekeeping team and two people part of this diligent crew are Olivia and David.

After travelling in Europe for 9 months, David and Olivia came across the housekeeping role advertised online and - so struck by the beauty of the place - they applied.

'We spoke with Anna (Head of Housekeeping) and pretty much within a few days we were here!'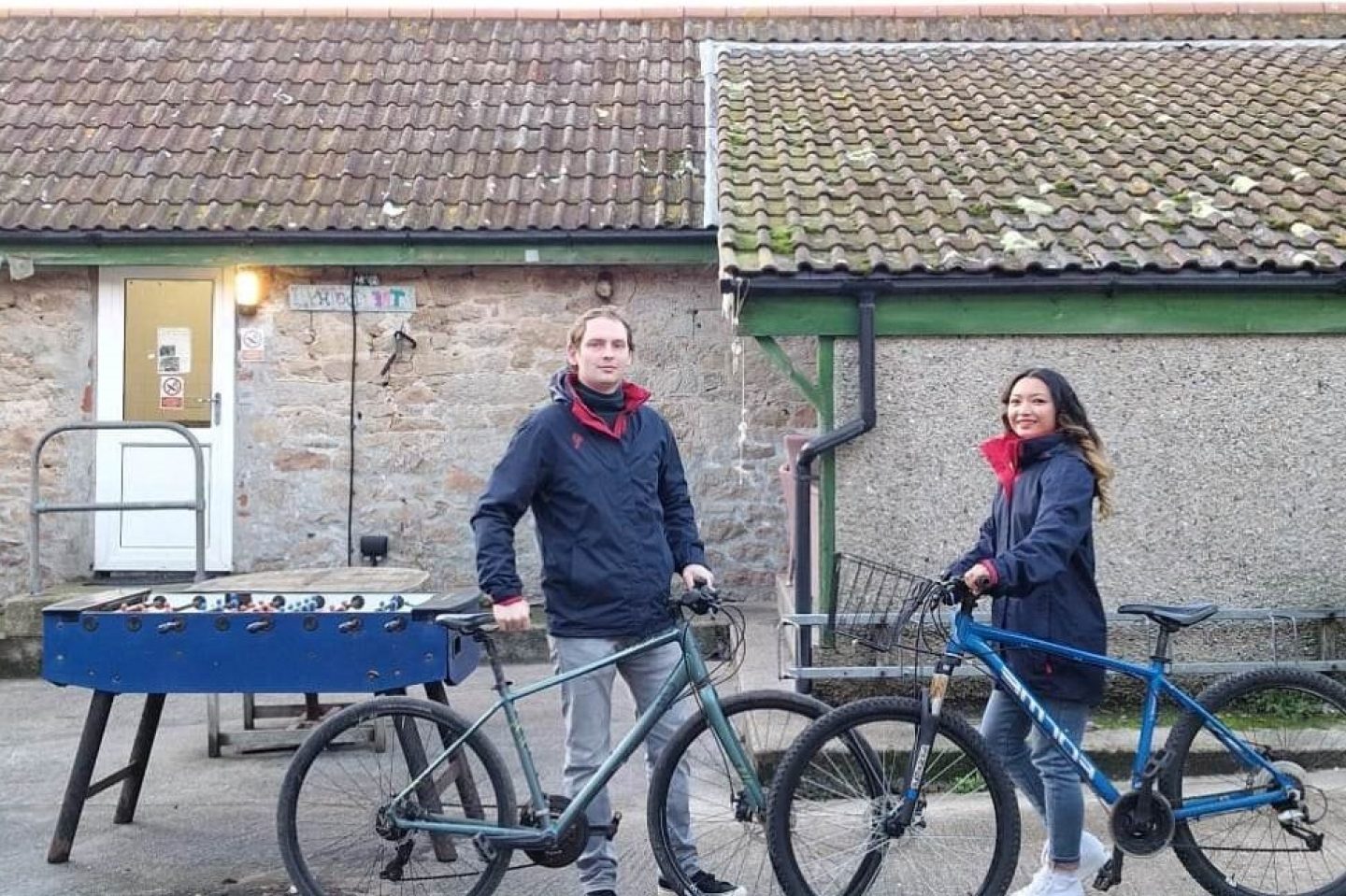 The pair met on the mainland when Olivia was au pairing and David was working in Bicester Village as Housekeeping manager, so they were used to hard work: something they have kept up on Tresco. They talk me through a typical work routine:
'At the moment we are cleaning the sea garden apartment units, in the evenings we clean the offices and once or twice a week we clean the public toilets on the quay,' says David.
'It is hard work as there is a high standard but it's a great experience. Everyday is different,' Olivia adds. 'If it is not a busy day for us, we move to help somewhere else in the team - there is always something to do!'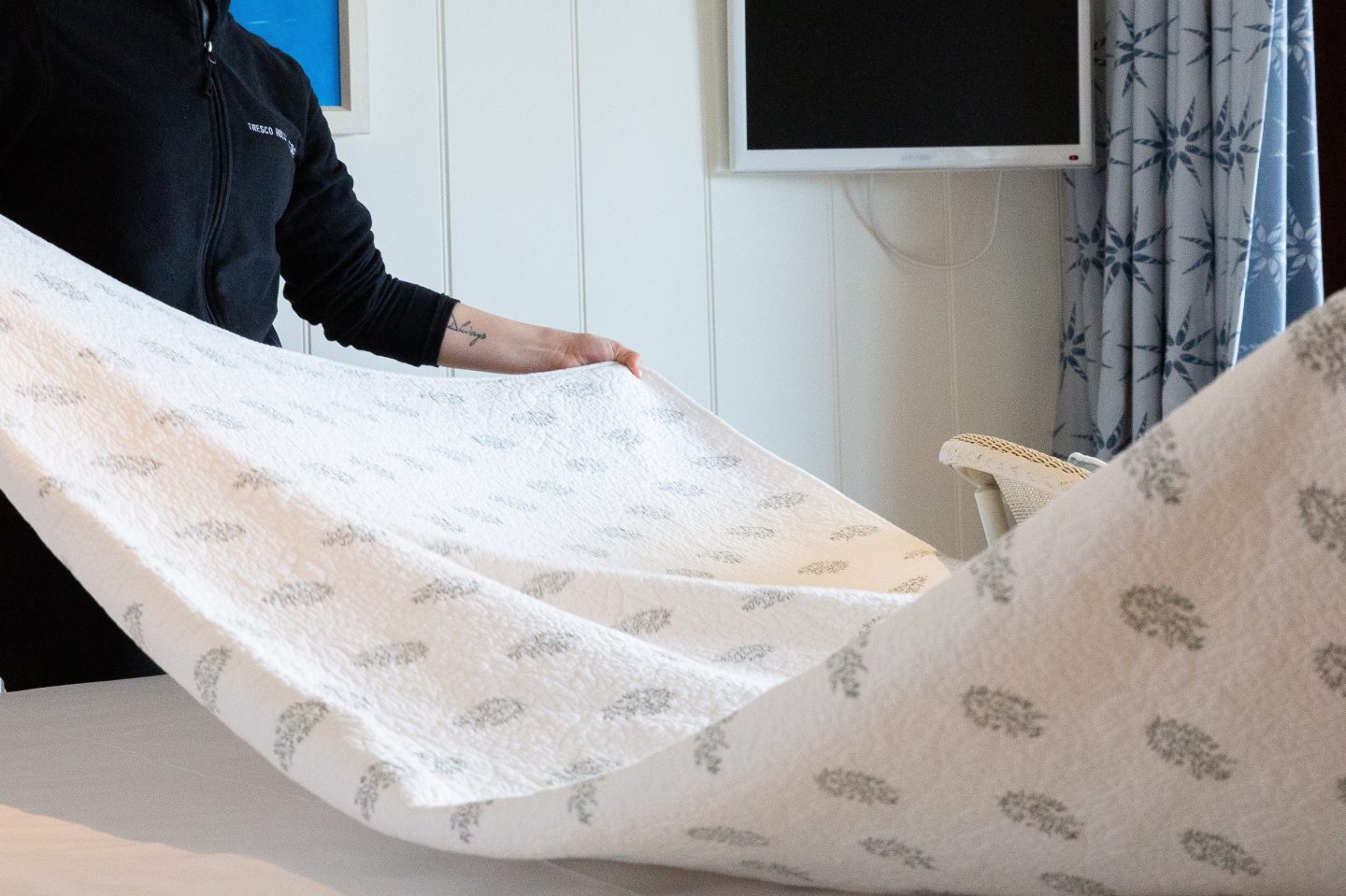 Whilst the couple have spent a lot of the season focused on work, something else was on their minds earlier on in the year…
'We were able to get married here and it was above our expectations!' says David.
'Everyone in our department was so supportive and people from across the island were so kind. Rachel gave us the decorations, Fiona ensured that the flooring was finished at the community centre, Anna prepared a golf buggy and booked our boat to the registry office, and Kate from the Abbey Gardens prepared a big bucket of flowers for us.'
'We were so surprised,' Olivia chimes in, 'we thought we'd just have leftover flowers from the cottages!'
Olivia and David had tried to get married before coming to Tresco but COVID meant that everything was cancelled and made more difficult.
'Then we came here and it was just so beautiful that we thought why don't we get married here?! It just happened! Two months later we were married.'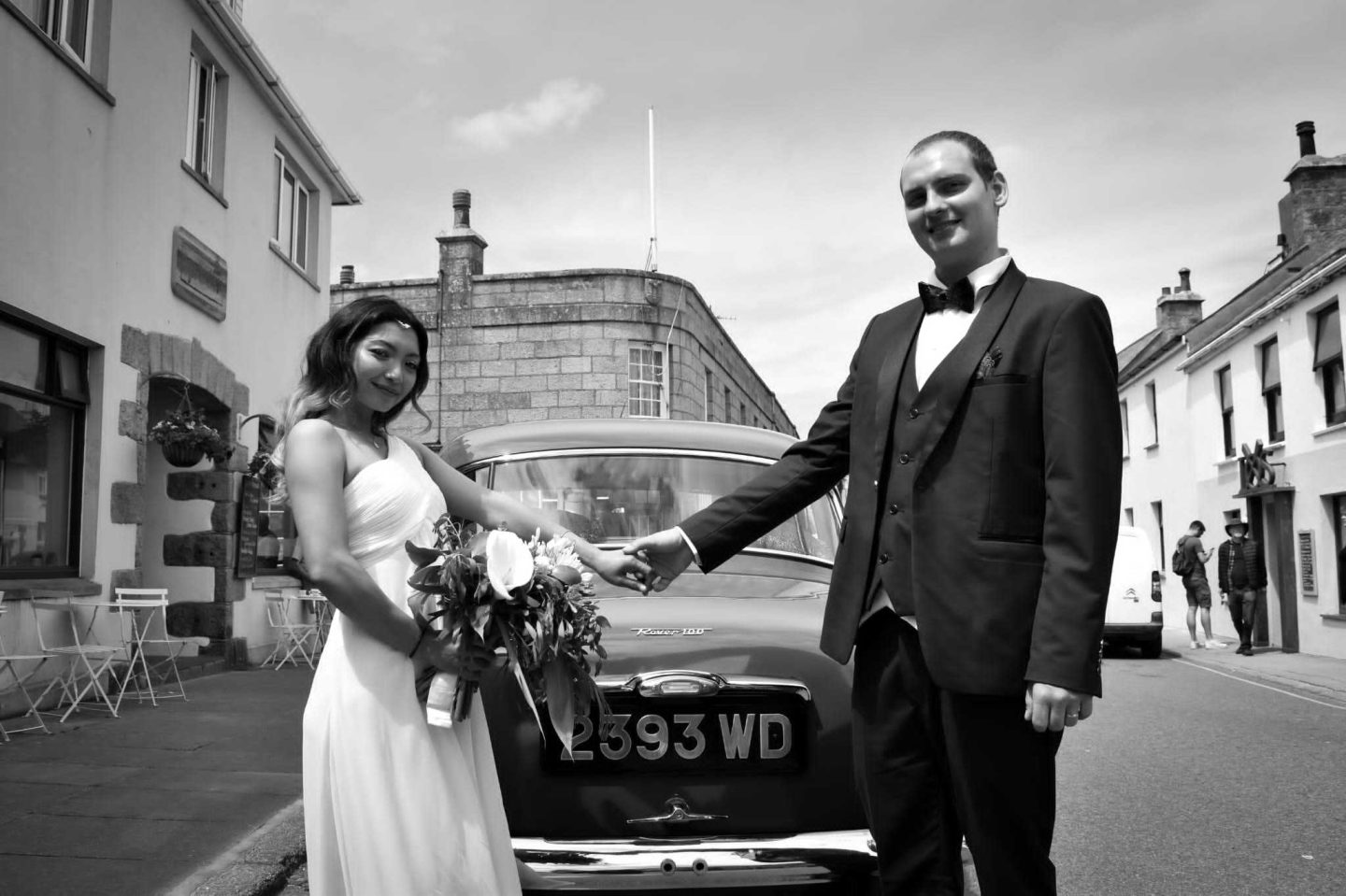 David and Olivia have loved every second of their Tresco experience and can't believe that - as seasoned travellers who usually leave a location after a couple of months - they have spent over 6 months in one place: it certainly says a lot!
They have spent days island hopping, kayaking and forming friendships - notably with our recent residents from Ukraine. They have certainly made the most of all island life has to offer.
Most of all though, they are grateful that they could get married here and - whilst they were apart from their family - they had their 'Tresco family' with them instead!
Olivia and David will forever be telling family and friends from across the world about the little island in the UK that they got married on. 'This is the most beautiful place we have ever seen, and we just never knew that something like this existed.'