Tresco Abbey Garden Oak-Aged Gin
A seasonal twist on the classic – our Abbey Garden gin has had a limited edition winter makeover.
We're bringing you a warming treat just in time for Christmas. Amidst the chaos and confusion of 2020, a special batch of our Abbey Garden gin has been resting peacefully in an oak barrel over on St. Agnes at the tiny Westward Farm distillery.
Aged in a barrel previously housing fine tawny port, this special edition aged Abbey Garden gin has taken on a rich, ruby colour and a warm, rounded flavour with a hint of oak. This process has smoothed and enriched the spirit, perfect for seasonal sipping.

Our Tresco Abbey Garden gin is distilled by the Hicks family of Westward Farm on St. Agnes. It features botanicals from the Abbey Garden itself, most notably coleonema, or 'confetti bush', an aromatic plant of South African origins which thrives in the Garden as well as on the terrace of the Ruin Beach Café.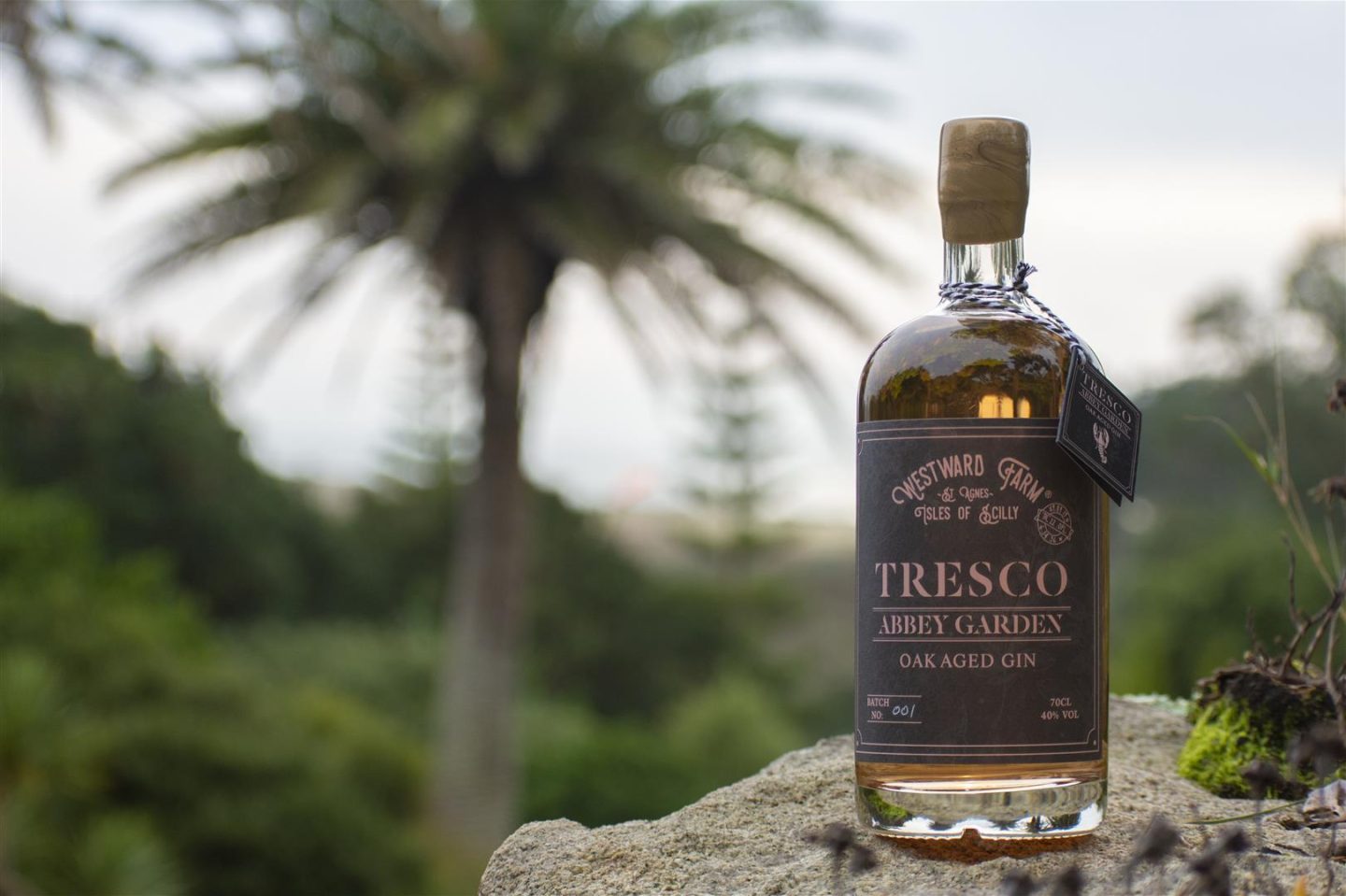 We have a limited number of bottles of this very special gin available – just one barrel's worth. Visit the link below to order yours. Please note that unfortunately, we cannot dispatch outside of the UK due to postage restrictions.