Seasonal Self-Care at Tresco Island Spa
Tresco Island Spa manager Hannah Abnett shares her favourite treatments and products for autumn...
As autumn draws in and the days get shorter and perhaps a little colder, take a considered pause and allow yourself some self-care to protect against those post-summer blues. Perhaps you're looking to introduce a new wellness regime to alleviate the build-up of stress and pressure, or just to take some time out before returning to your busy day-to-day existence.
Here on Tresco, as the wilder months of the year approach, the Tresco Island Spa is our sanctuary. From holistic treatments designed to reset and refresh, to a quick half-hour dip in the indoor pool to soothe the tension away, a few moments cocooned in absolute calm provides much-needed respite after a non-stop summer.
This October, we're inviting you to take a dose of island calm with our Spa Breaks – join us for four nights, staying at the New Inn or our Sea Garden Apartments and enjoy unlimited time in our Spa as well as an hour-long treatment to usher in that island state of mind. Here, our Spa Manager Hannah Abnett shares her favourite treatments and products for getting that glow as you enter autumn: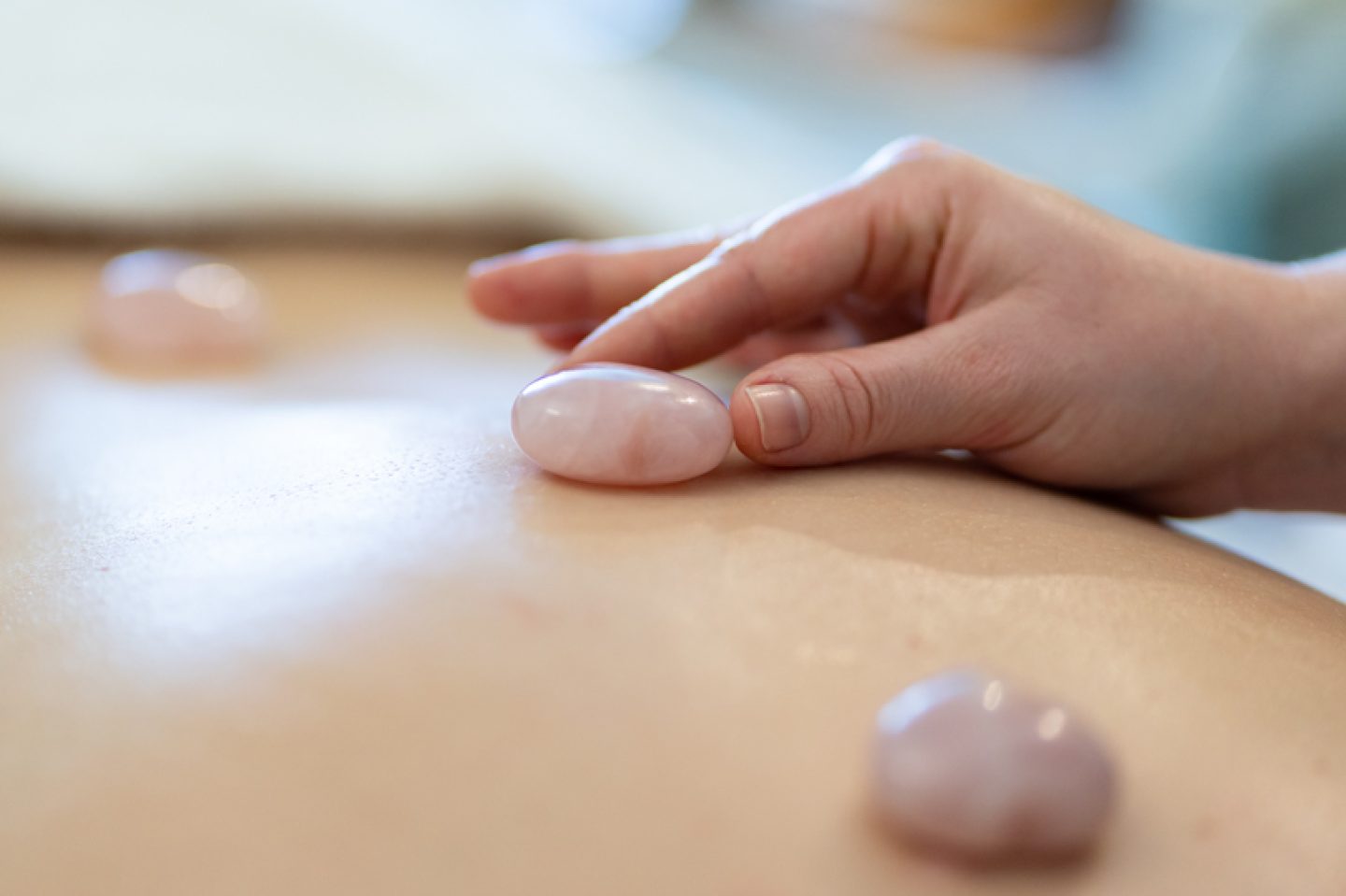 Kundalini Back Therapy

The Kundalini comes highly recommended by all of our therapists and is one of our most popular treatments. It combines elements of massage with a hands on approach to chakra healing. We use a special oil blend as well as poultices filled with Himalayan salts to work with energy points along the back, rebalancing the chakras and encouraging an overall sense of wellbeing.
For those unfamiliar with chakras, there are seven distinct ones within our body, each governing a different type of energy. As such, every Kundalini therapy is different, as we tune into and focus on the chakras that are most in need of attention.
For example, if you're holding a lot of anxiety, guilt or stress we would focus on the manipura chakra which, when functioning properly will encourage release and reenergising. Or if you're in need of some nurturing or looking after, it's likely that your heart chakra will be unbalanced. The Kundalini therapy is designed to remedy any misalignment and as such, will soothe emotionally exhausted souls.
I would recommend that everyone have a Kundalini therapy at some point in their life – it can be quite awakening.
Body Renewal Treatments

We offer four types of body renewal treatments – a great refresher in time for the change of season. The treatments involve a body scrub and oil application, with the scrubs and oils varying between treatments.
The scrub element is enlivening and stimulates good circulation, while the oil leaves you with soft, nourished skin and an energised, youthful glow.
My favourite is the Pearl & Jasmine Body Renewal – it's really good for combating fatigue and leaves you feeling completely rejuvenated. It also smells divine!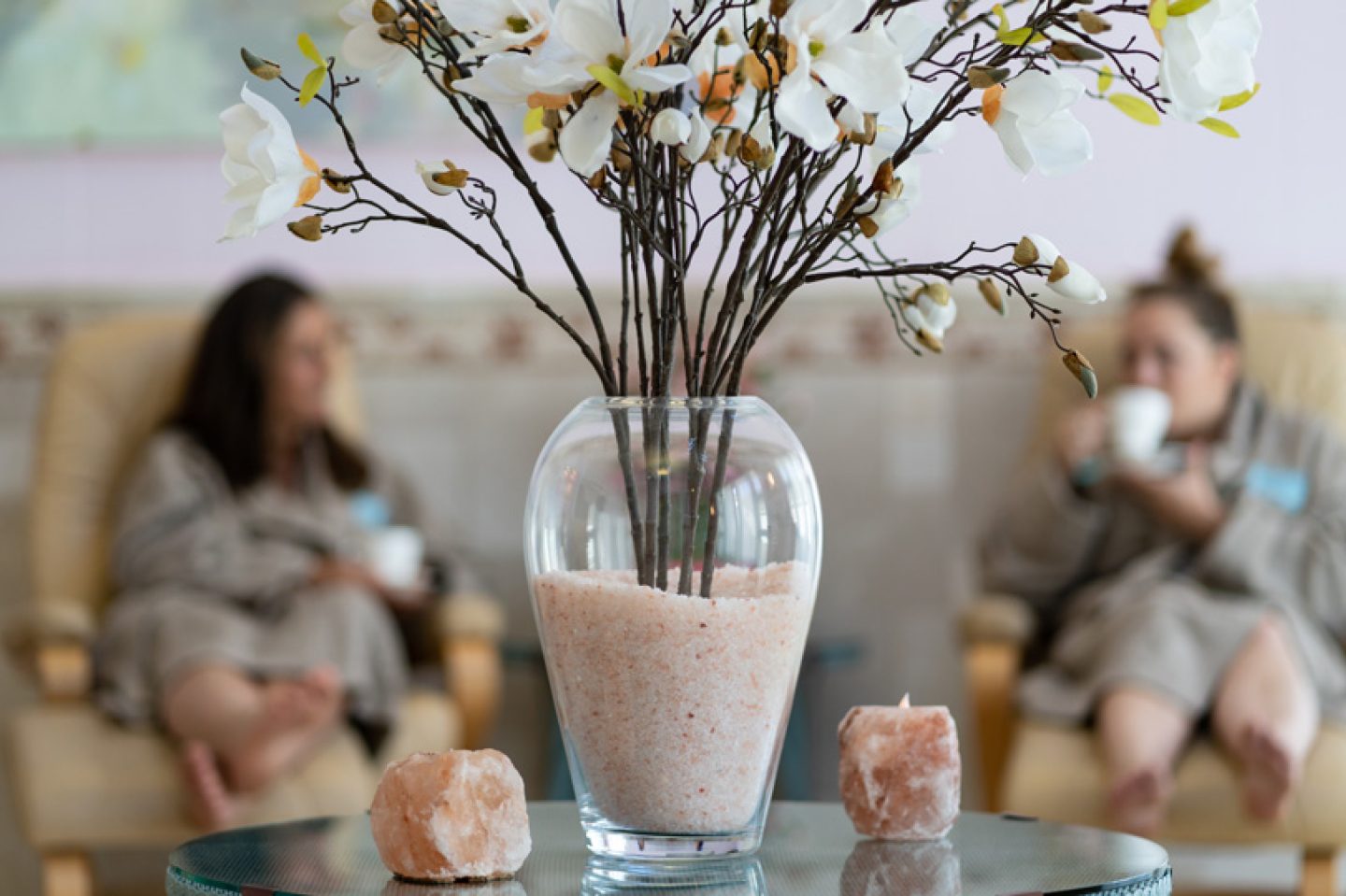 Inner Peace Oil

As well as using ila products for our treatments, we have a range available to purchase for those wanting to take a little bit of holiday relaxation home with them. All ila products are ethically sourced and sustainable, using only plant or mineral ingredients.
I'd recommend the Inner Peace Oil for some pocket-sized calm. It's argan oil-based and includes notes of jasmine, sandalwood and ylang-ylang.
I use mine straight after a warm bath – its soothing, sedative qualities are a great relaxant for evenings. It's also available as an aroma roller – perfect for travelling or to keep in your handbag.
Glowing Radiance Face Oil

This is another product I'd recommend to banish any autumn / winter dullness you might experience in the cooler months! It has a light, smooth application and leaves you with a holiday glow.
With a fragrant blend of rose damascena and rosehip seed oil, it works well as a primer or can be applied before bed.