Giving Back: The Island Haven
'If this island is your haven, can you help us build ours?...'

You can now make a donation to The Island Haven when you book a stay on Tresco, helping to create a place for both islanders and visitors to stay in times of need.
Living on an island brings with it many unique joys and delights. The slower pace of life, the incredible landscape, and the wonderful community are all reasons we choose to live here. However, the remote nature of island living can also mean isolation and difficulty accessing essential services.
When an islander needs emergency medical care - or even when they have planned hospital treatment - there is nowhere for them to call their own when they need it most. With almost 30 miles of sea between hospital and home, as well as possible weather disruption and limited options in terms of travel, we need to make home feel a little closer.
Here lies the introduction to The Island Haven: a facility near Treliske for islanders, visitors and loved ones to stay when undergoing mainland medical treatment. The charity doesn't have any paid staff but is made up of a small team of volunteers, each with their own personal stories and links to the cause, and one particularly passionate member of that team is Bryher resident Patricia Matthews.
Patricia's passion stems from the months of uncertainty experienced by her son and daughter-in-law when her grandson Ollie was born prematurely. He was in Neonatal care for eight weeks, and of course, they didn't want to leave his side; they needed a guaranteed place to lay their heads.

"We're very fortunate to have amazing emergency services and to be rescued by the air ambulance when we are in desperate need. However, they can't factor in the logistical difficulties of island life when planning treatment or deciding when to discharge a patient.
"Once discharged from the hospital, or during prolonged outpatient care, islanders are forced to fret about where they will stay instead of focusing on their health, rest and recovery. In cases like that of my grandson Ollie, The Island Haven would be essential."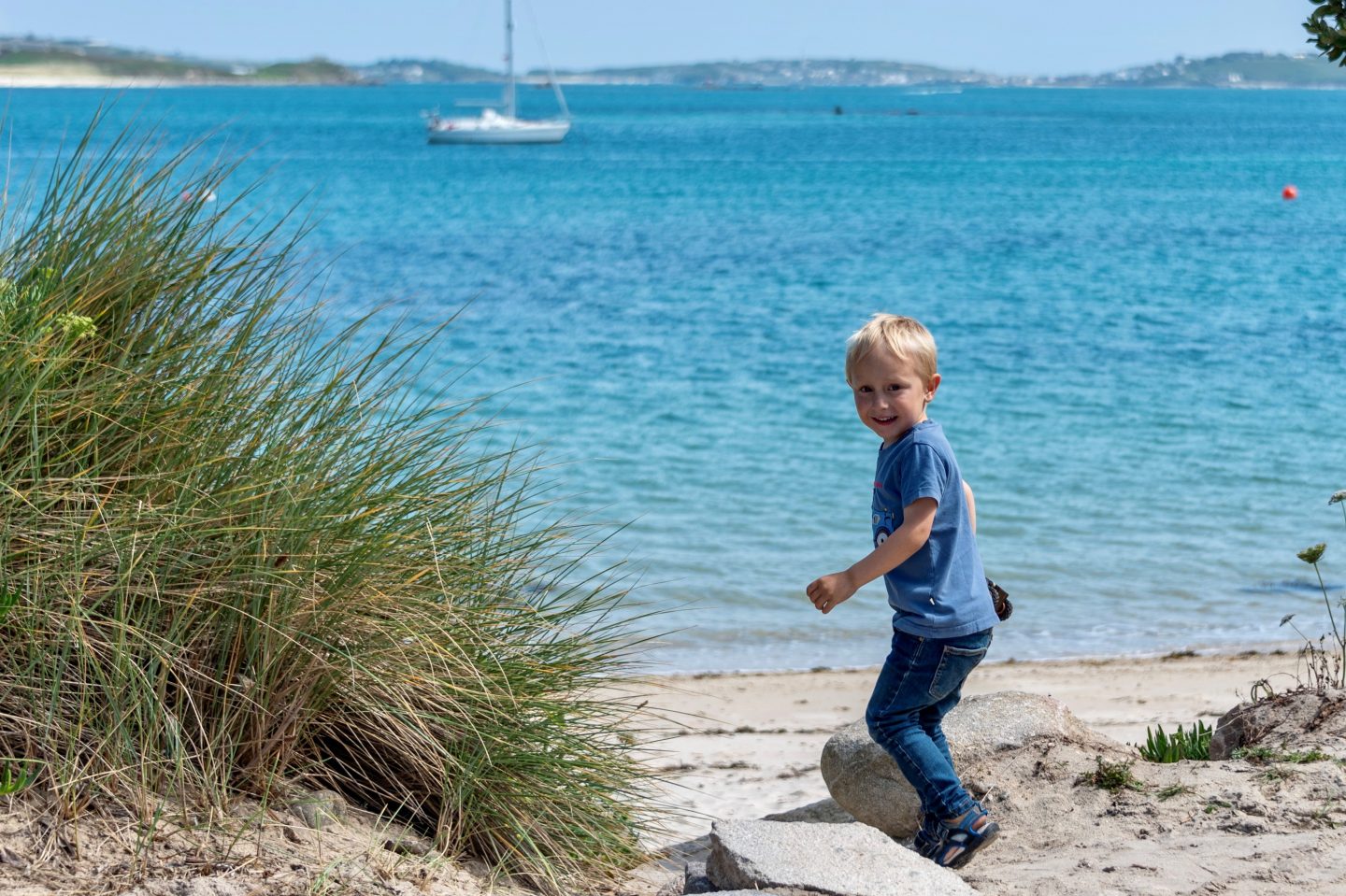 As such, most people on Scilly will have been - or known someone who has been - in a position where The Island Haven would have helped.

A local woman was flown out with her two-year-old for emergency care and was discharged at 4 am with nowhere to go.
Islanders receiving regular treatment, such as chemotherapy, are considered outpatients and are expected to be on the mainland for several days or weeks.
Expectant mothers with possible complications must be on the mainland and near the hospital for weeks before (and potentially after) their due date - spending a fortune on accommodation in the meantime.
Anecdotally, it is not uncommon for islanders to cancel appointments due to the uncertainty of somewhere to stay, the often complicated travel arrangements, and the expense of the whole experience. As such, they return to the bottom of an already oversubscribed NHS list, potentially prolonging their illness or worsening long-term outcomes.

Yet the issue stretches beyond the local community; visitors may also find themselves in a position where they could need The Island Haven.

Patricia knows of many guests who have required The Island Haven too. From an elderly Bryher visitor who cut her leg and was flown to Treliske with only the clothes on her back to a young Tresco guest who fell off her bike and was discharged - fortunately with her father - late at night, the need for a place to stay in times of need is urgent.
As well as local residents, it's important that our visitors are reassured there is a place for them to stay should they fall ill or be injured during their holiday.

"So far," says Patricia, "we've got around £275,000 from donations and small grant applications - so we're not doing badly for such a small community and our visitors. However, the project cost has risen to over £1,000,000 and is increasing constantly, so we must act now."

Tresco has supported The Island Haven since its inception in 2018, from providing financial donations to our team volunteering their time and expertise. Now our guests can show their support for this vital island charity, too.
When booking your Tresco stay online, it's now possible to make an optional donation to The Island Haven as part of your booking, and iIf you're booking over the phone, simply ask the team. Gift Aid can also be added, increasing the value of your donation to the charity at no additional cost to you.

It's easy to distance ourselves from anecdotes and stories, but any of us – islanders or visitors – could find ourselves needing The Island Haven. Let's help make it a reality.
'If this island is your haven, can you help us build ours?'

Patricia Matthews