Daytrip Itinerary - Botanical
If you're passionate about plants, a day spent on Tresco will be an absolute delight. Scilly's position in the Gulf Stream encourages a temperate climate across the islands, allowing a range of plant-life to thrive here. Take a look at our botanical highlights:
This itinerary is suitable for all - the route to and from the Abbey Garden is a relatively long walk if you're arriving to New Grimsby quay, and the terrain is hilly but smooth.

Some rougher terrain is involved with some of the seasonal add-ons suggested below. An Abbey Garden visit itself is doable within a half-day, or extend your botanical explorations with our seasonal suggestions.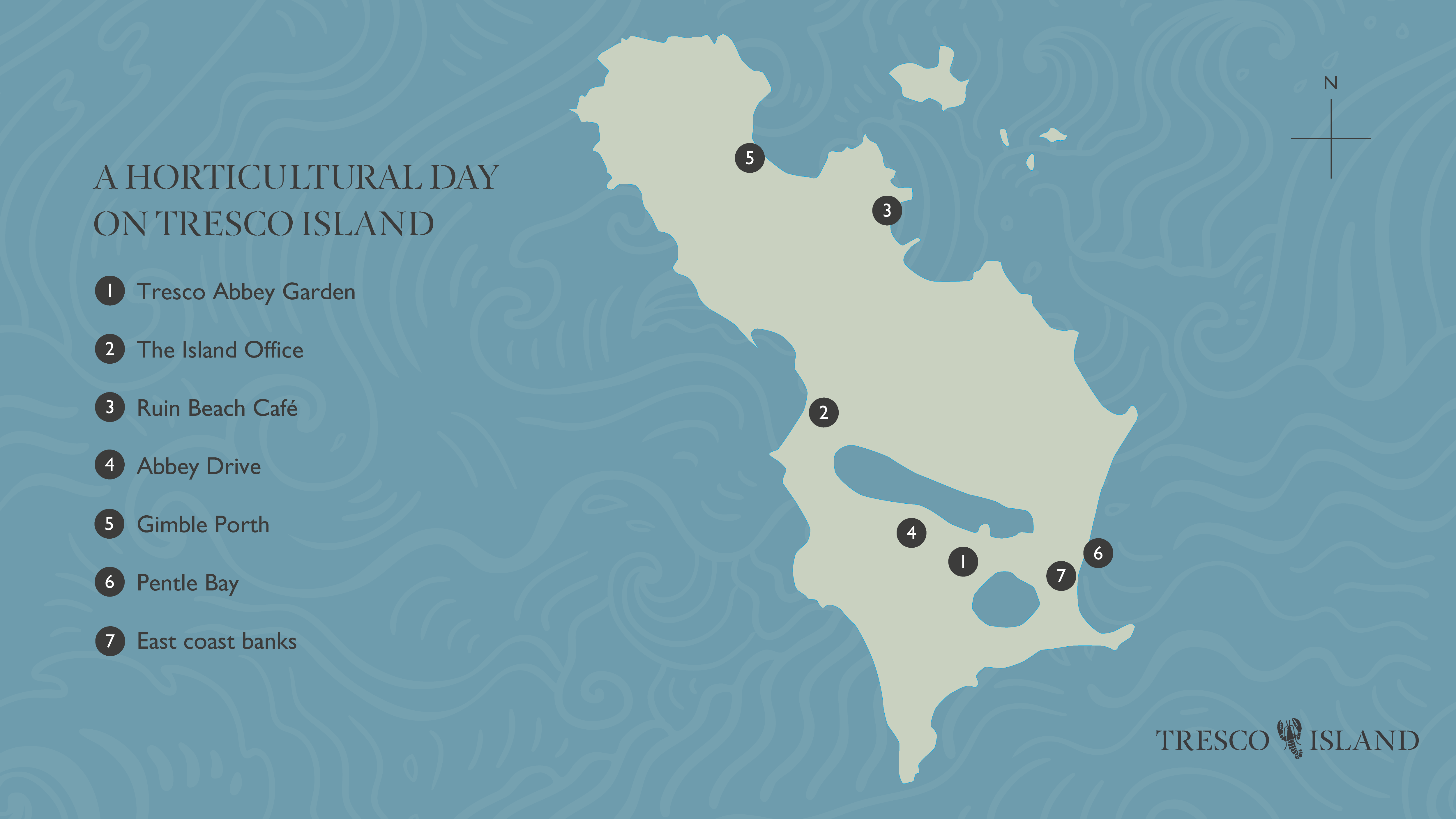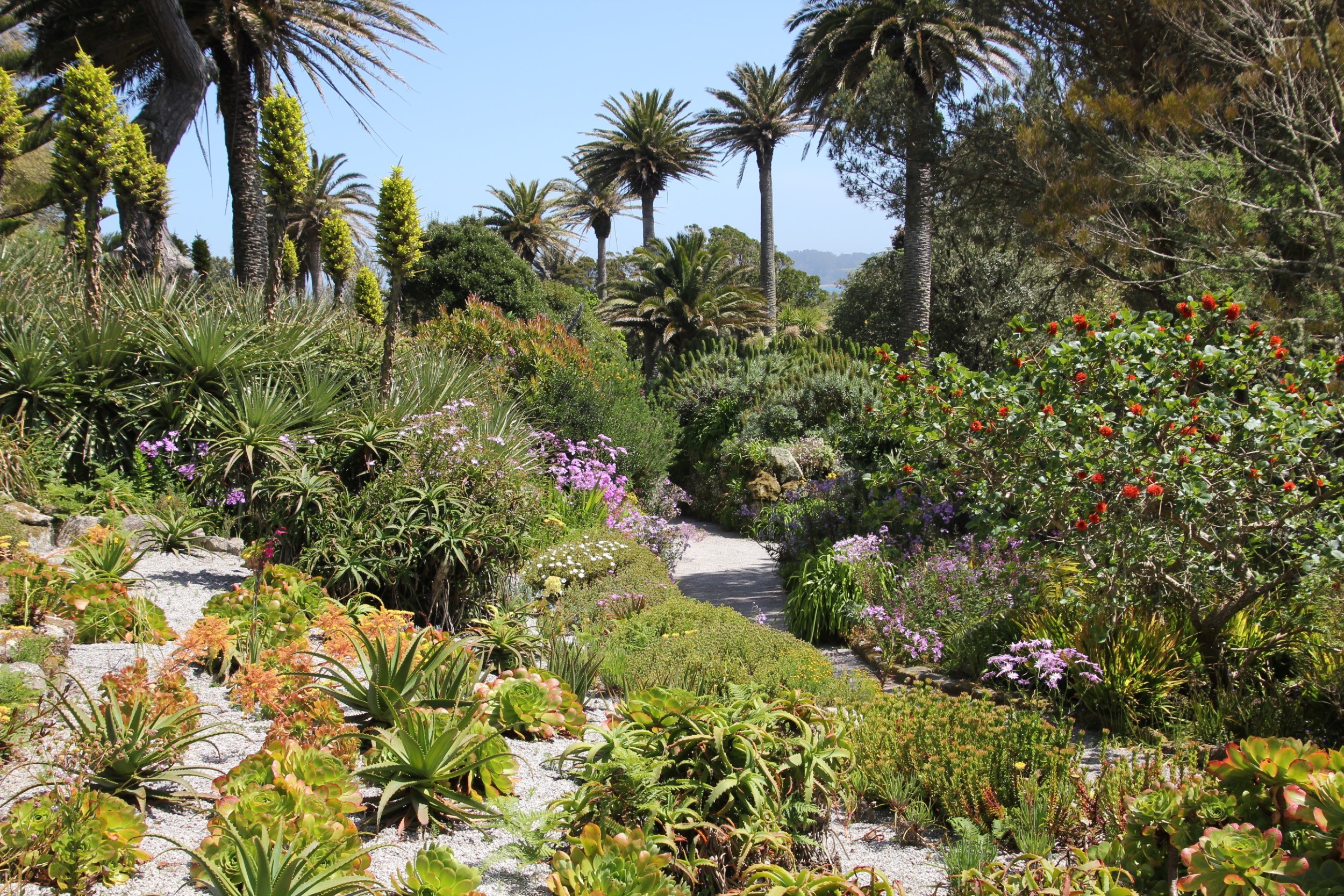 Morning
Make the Abbey Garden (1) your first stop – you might even spend the entire day here as there's so much to see. Home to over 4000 species of plants from across the globe, there's something in bloom all year round.

The Garden took shape thanks to Augustus Smith, who took over the lease for Tresco in the 19th century and considered collecting exotic plants a hobby. His legacy has been continued and nowadays plants from the world's Mediterranean climate zones, from Brazil to New Zealand and Burma to South Africa.

You'll find striking King Protea and the handsome Lobster Claw, great blue spires of Echium, brilliant Furcraea, Strelitzia and shocking-pink drifts of Pelargonium. Not to be missed!
The Abbey Garden
Spring
April sees impressive echiums come to life across the islands – find clusters close to the Island Office (2) and by the Ruin Beach Café (3).

The gorse flower is also impressive – the central wooded stretch of Tresco boasts plenty of this.
Spring Blooms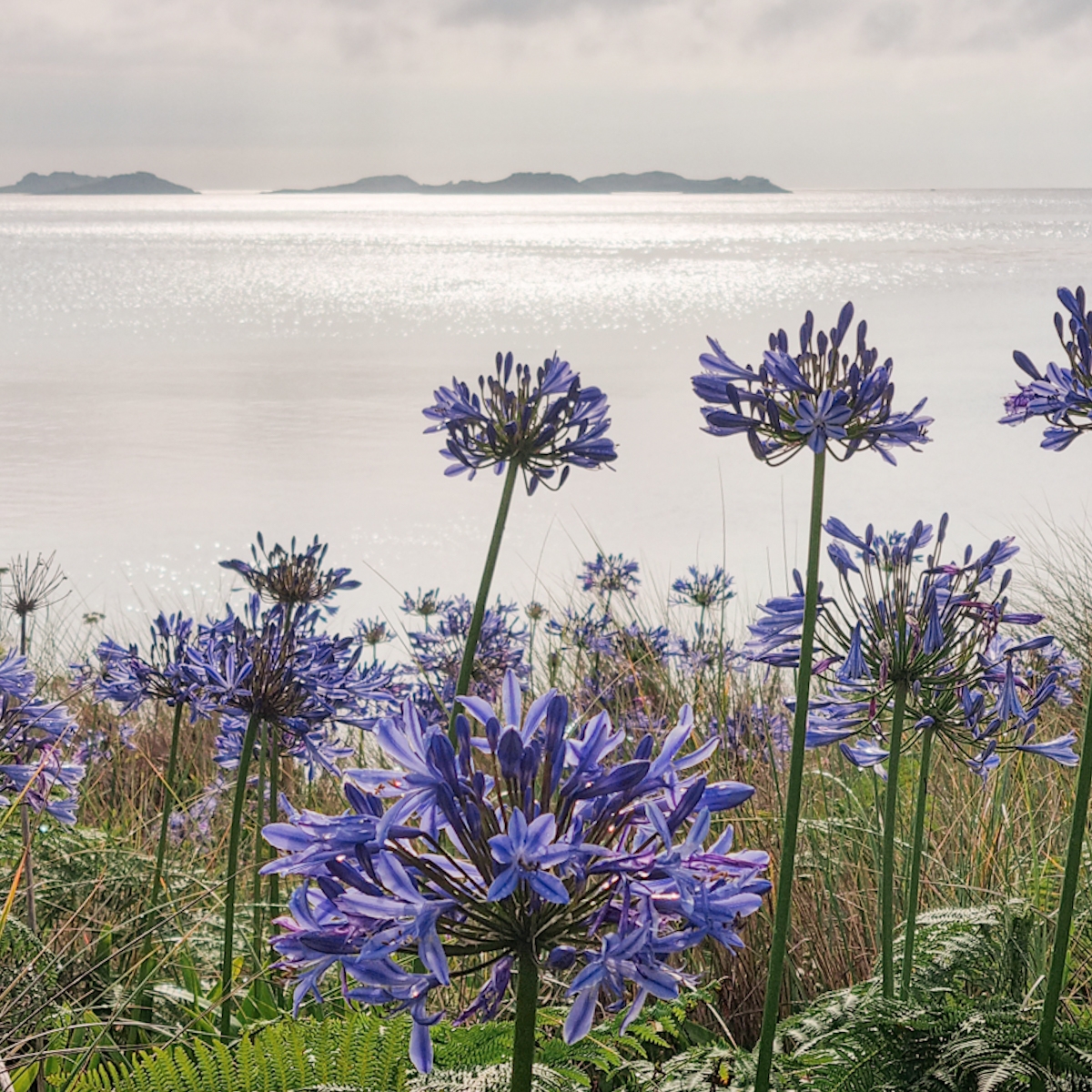 Summer
The Abbey Drive (4) and Gimble Porth (5) are vibrant with rhododendrons – their fuchsia flowers are irresistibly cheerful. Head to the banks of Pentle Bay (6) to see Tresco's iconic agapanthus in bloom too.
Summer Blooms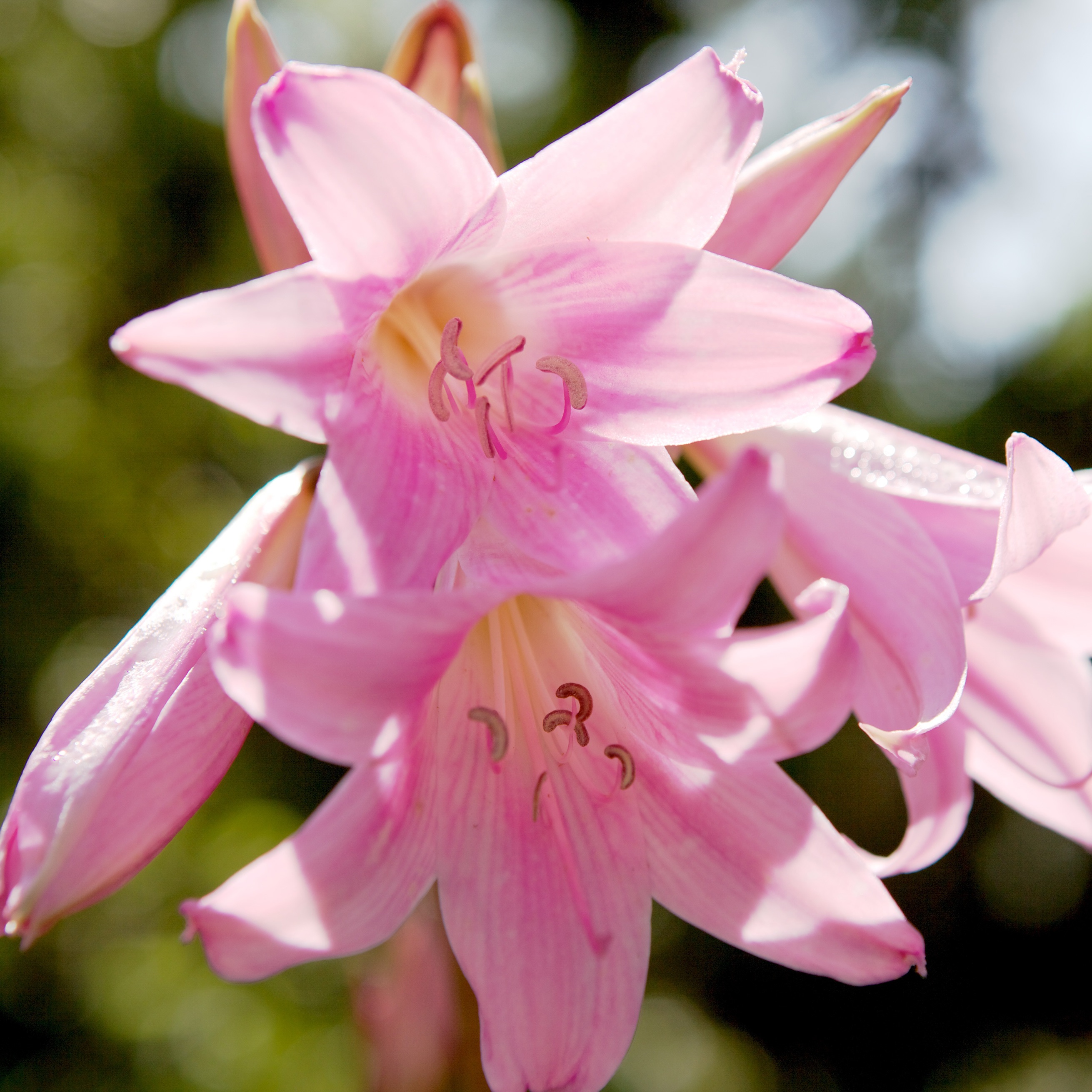 Autumn
Keep an eye out for vibrant pink Belladonna Lilies at the side of the road, or if you're visiting the Abbey Garden, the Red Flowering Gum Trees are quite a sight to behold.
Autumn Blooms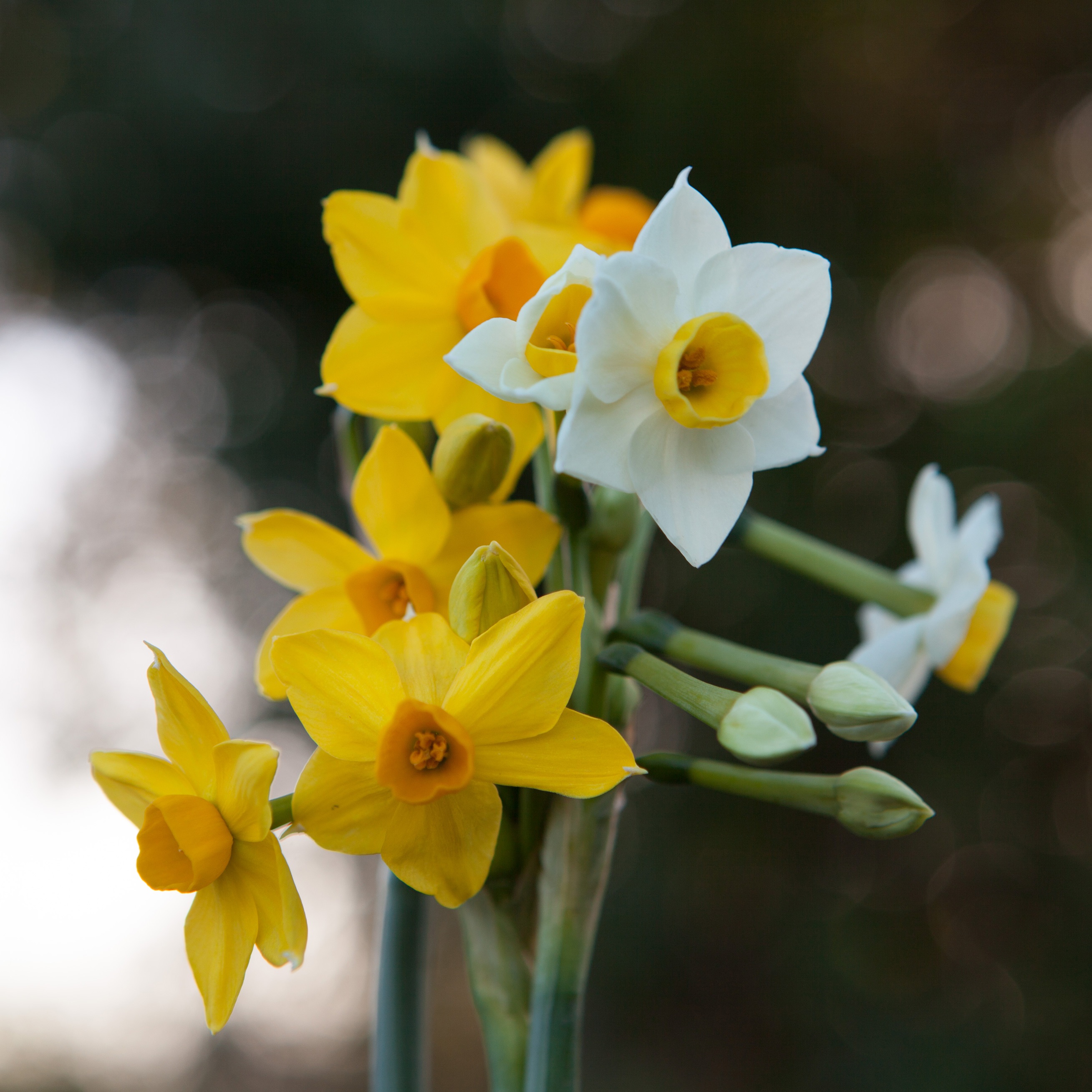 Winter
Gorgeous golden daffodils line the fields and hedgerows – take a stroll through the banks and dunes along Tresco's east coast (7) to see them.
Winter Blooms
Penzance Helicopters provide an efficient, exciting daytrip service direct to Tresco. If you're on-island already - check local boating schedules for Tresco trips.
Daytripping to Tresco