SC Dogs Tresco Honey Spiced Rum – The Spirit of Bruce Christopher
Distilled on the islands and made using rare honey from Tresco bees, we're excited to introduce this very special spiced rum made by our friends at SC Dogs over on St. Martin's. Not only does this super smooth rum hero our homegrown honey, but it also pays tribute to the memory of a Tresco legend.
The Spirit of Bruce Christopher
Bruce was the third generation of the Christopher family to work Borough Farm on Tresco. Fishing off the north end, tending his flowers and cattle, rowing in his beloved gig Czar or on a coastguard shout, islanders knew a man as warm as the honey of the bees he kept.

It's this gentle spirit of sea and land that this honey spiced rum strives to capture. Bruce's portrait, brought to life by artist Imogen Bone, adds a signature touch to the bottle, a fine tribute to this Scilly sea dog.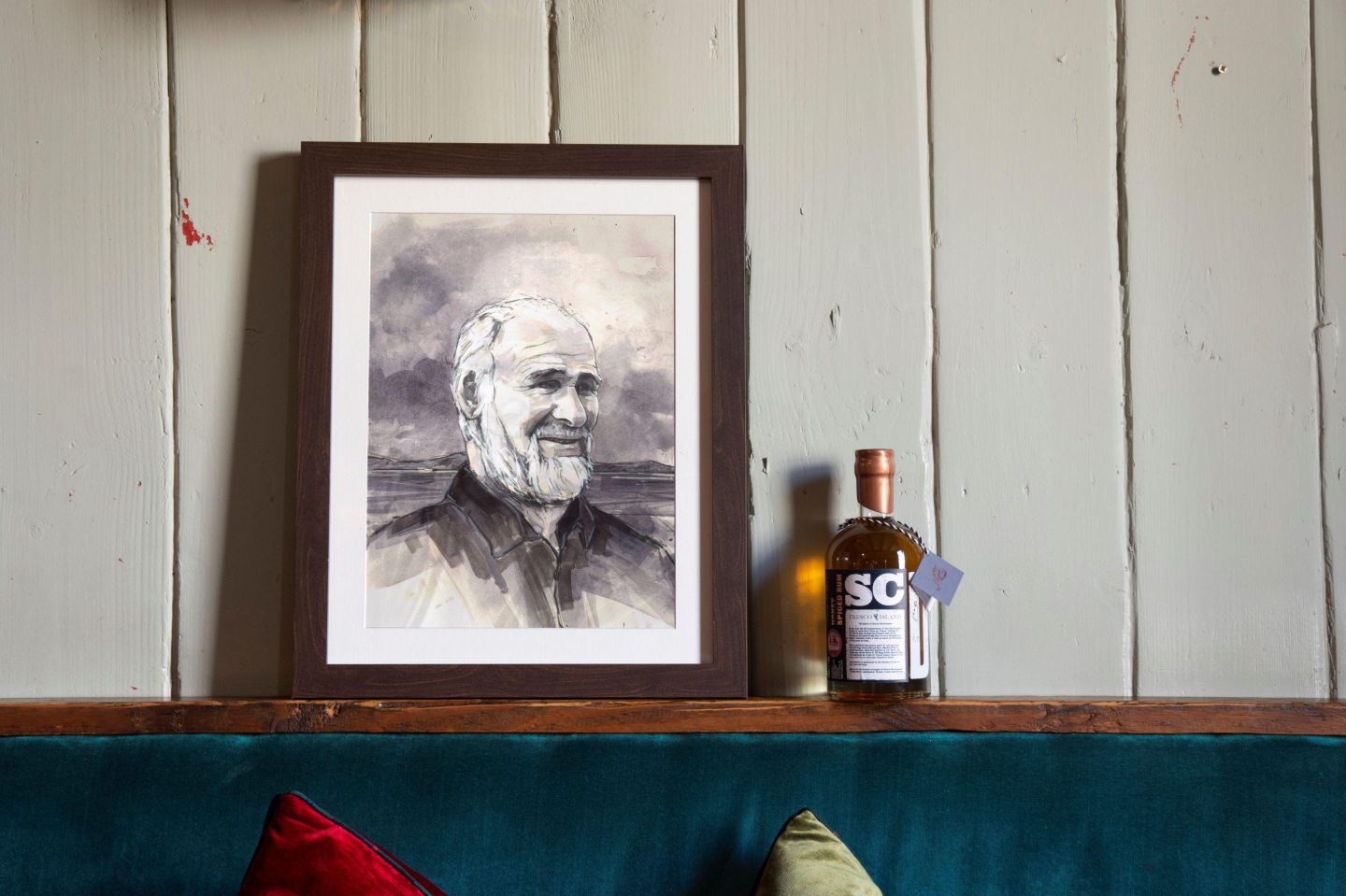 Tresco Honey
Bruce was a beekeeper, so it's apt that The Spirit of Bruce Christopher rum should carry the flavours of Tresco honey. Marrying notes of citrus with this special ingredient results in a new and very different rum, so smooth it can be enjoyed straight or with a mixer.

Collected from the hives at the Abbey Garden, the honey is made by Tresco bees that forage the length and breadth of the island for nectar, as well as the garden itself. The honey is harvested once a year and there is always only a very limited supply.

Tresco's exotic botanical profile results in a unique-tasting honey – with hints of the insular and the global, the local and the exotic, reduced and concentrated by bees into flavoursome sweetness.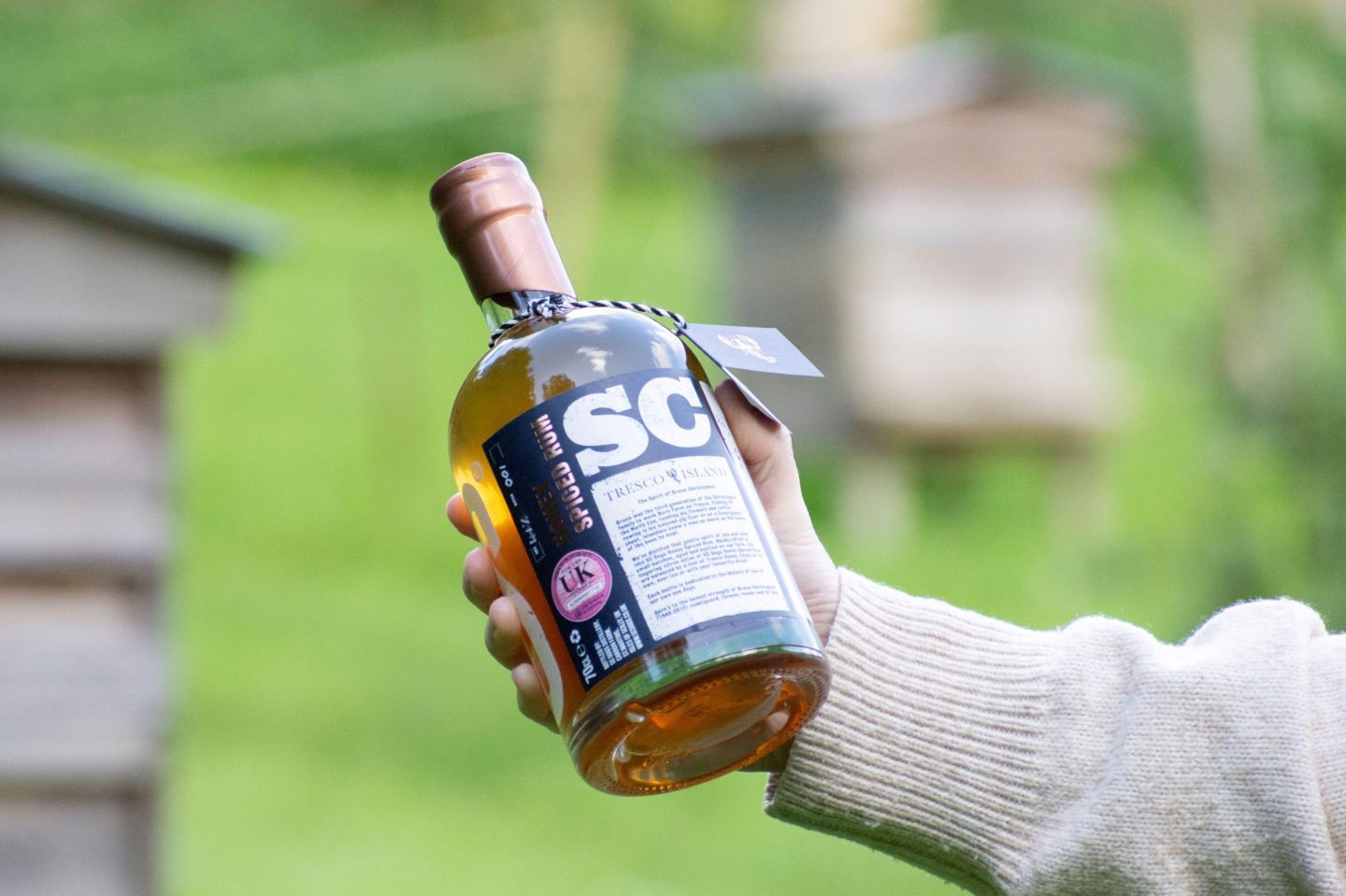 About SC Dogs
The SC Dogs small-batch distillery runs out of a family-owned farm on St. Martin's. Andrew Walder, whose family have run Carron Farm for over 70 years, left the Merchant Navy to return to the islands, and has since pursued new endeavours to supplement his family's farming livelihood on Scilly.

SC Dogs is the first and only rum distillery on the islands. What began with Andrew's fondness for a warming tot of quality rum while working onboard the British Antarctic Survey has now become a considered collection of premium spirits alive with the stories of salty seafarers and island legends. Each spirit in the SC Dogs collection captures a different character, from fishermen and farmers, true sea dogs embodying the spirit of Scilly.

Aside from being a celebration of local community, Scillonian flavours are heroed too. Andrew grows sugar cane molasses on the farm, harvesting and combining with local twists to create unique flavour profiles. These special spirits are truly 'crafted by the sea', formed as much by their proximity to the Atlantic swell as by the rich stories of those for whom Scilly seas are their livelihood.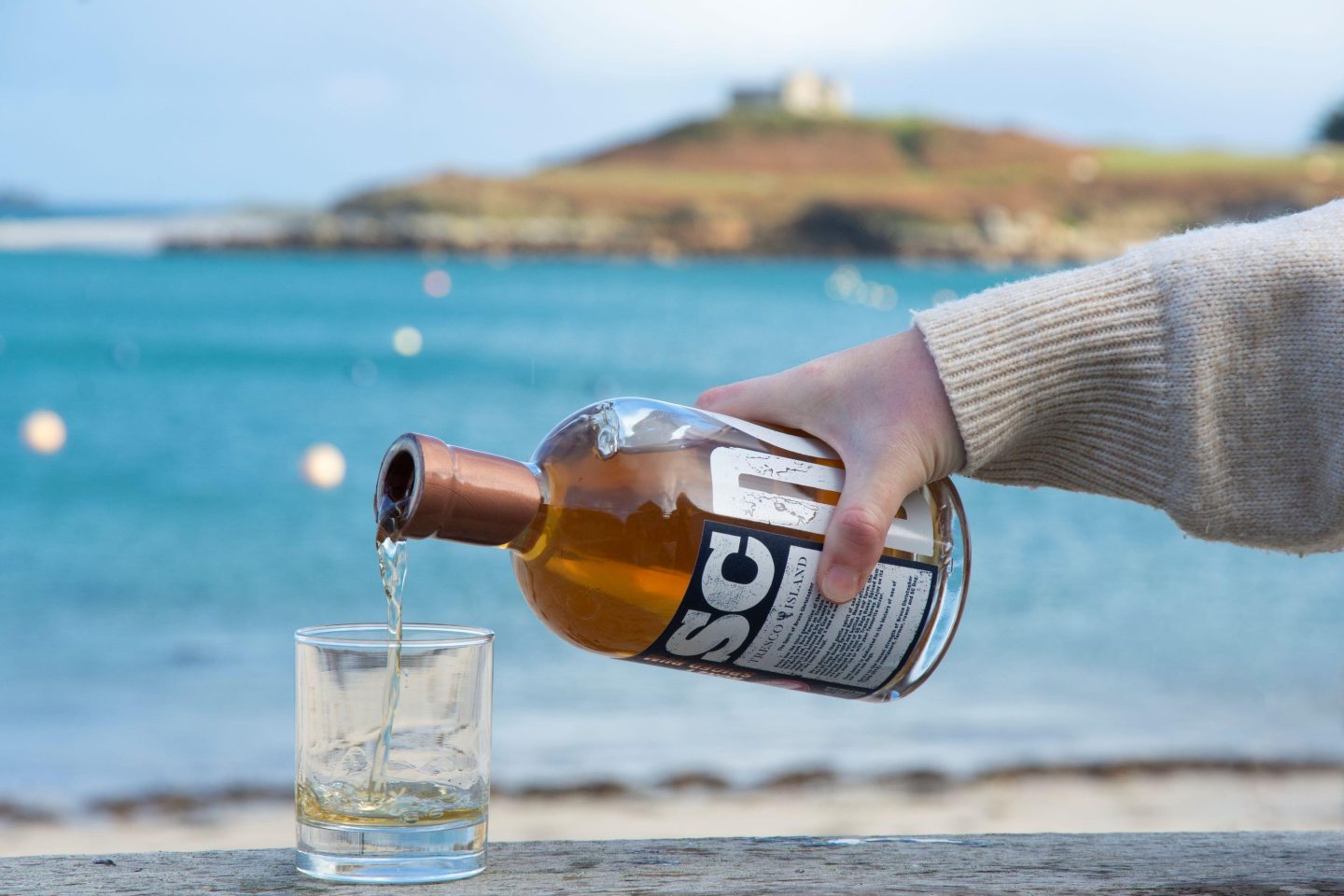 Available to Purchase...
The Spirit of Bruce Christopher rum is now available to purchase via mail order, delivered in sustainable packaging direct from Tresco.