The Summer Hitlist
There's nothing like an island summer – here are a few suggestions on how to fill your summertime escape on Tresco...
Pack a Beach Picnic
Head to Tresco Stores to collect picnic supplies, including freshly baked pasties, coleslaw and seafood salads, as well as locally baked cakes and more!
Pick it up on the day if you're feeling spontaneous or order supplies before you arrive on island if you like to plan ahead.
Then it's all about finding your perfect picnic location... with secluded beaches and rocky headlands to choose from, there are plenty of spectacular spots for a snack in the sun.
Or head to the FBC for a morning coffee and then stock up on picnic delights from the deli. With fresh sandwiches, cakes and other local produce on offer, you may come in empty handed, but you'll leave with a beach hamper fit for a king!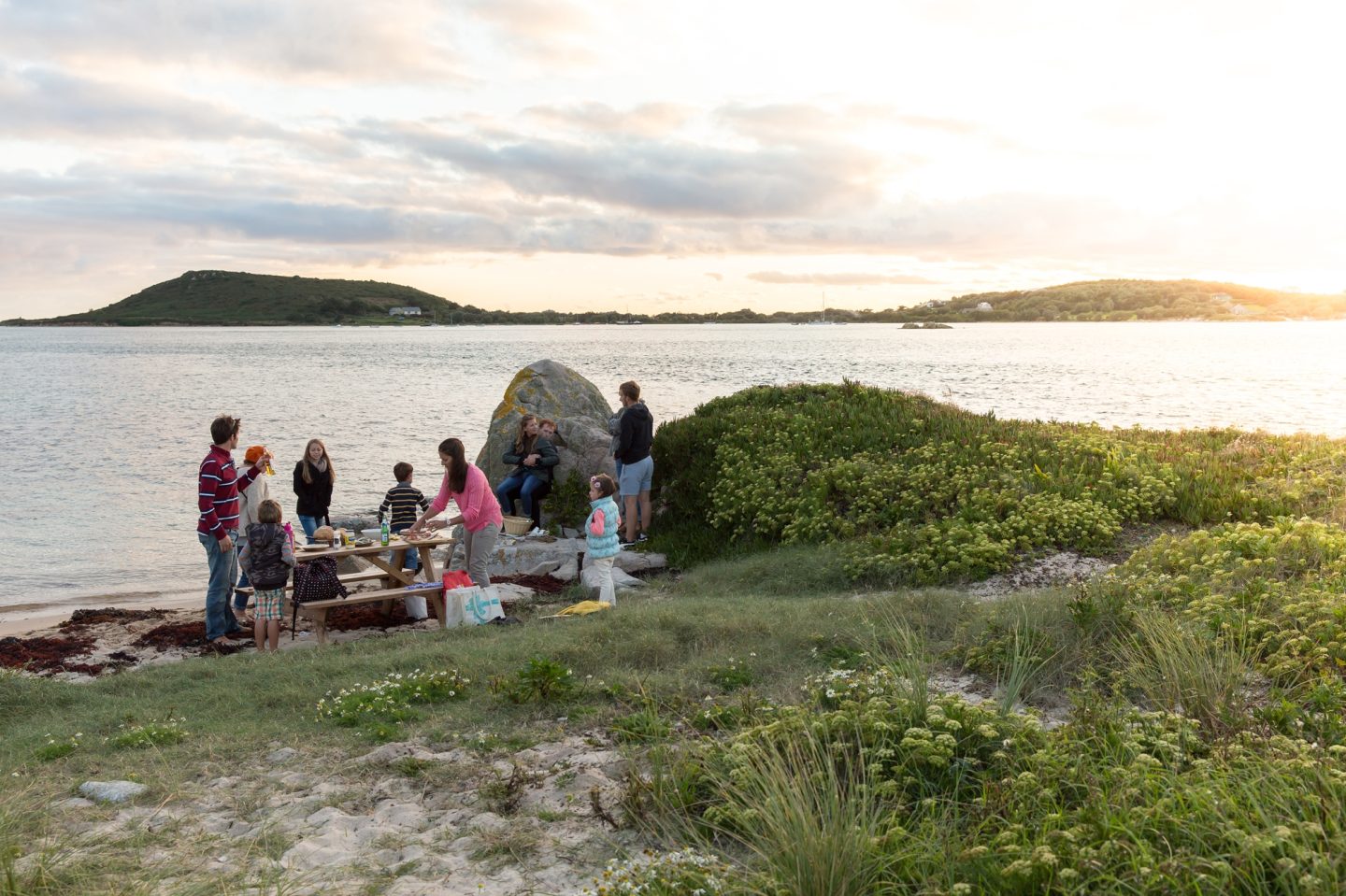 Take a deep breath...
Discover the transformative combination of yogic practice and island escapism with daily yoga and meditation classes on Tresco Island. Bryher islander Gem Hansen and guest teacher Esmée Halliday guide daily practice outdoors in a variety of stunning island locations. Take a moment for mindful movement in the serene setting of Tresco Abbey Garden, energise body and mind with vinyasa flow, or find solace in meditation facing the water's edge.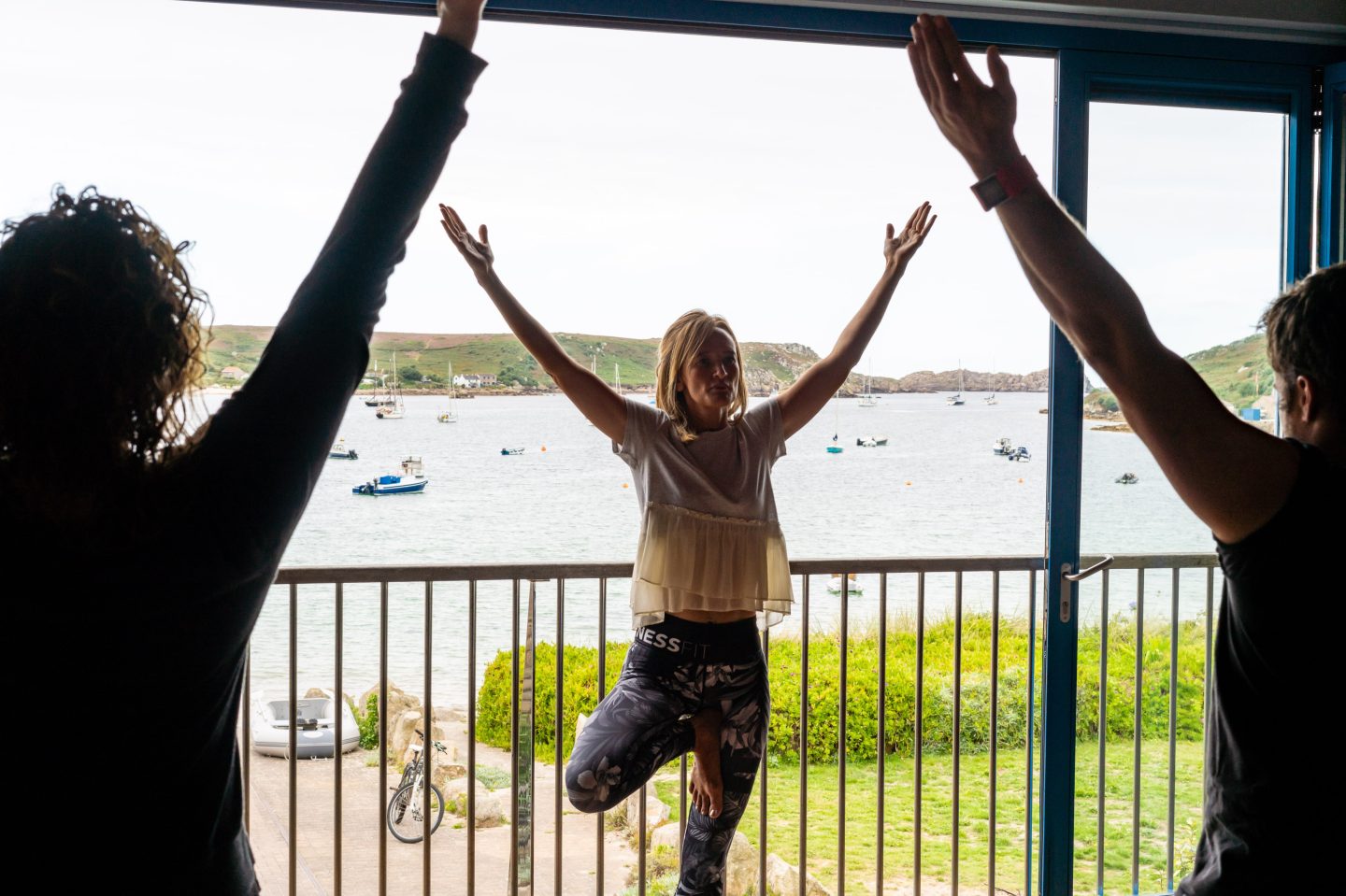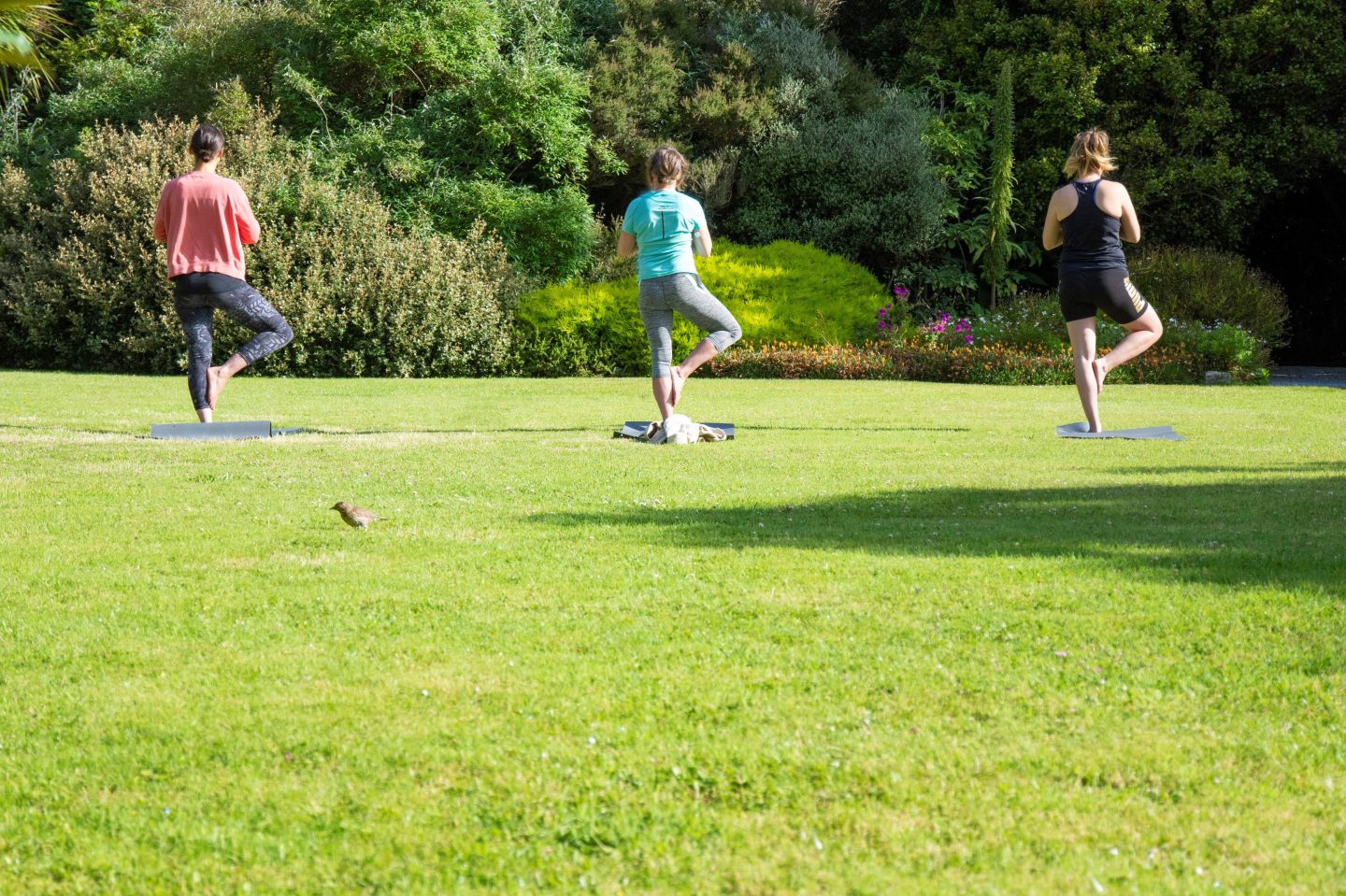 Marvel at the Agapanthus
These purple and white blooms are a firm favourite among regular summer visitors. During July and August, the banks along Tresco's east coast are positively littered with the vibrant, spherical heads of agapanthus plants. Take a stroll down to Pentle Bay and you'll be surrounded!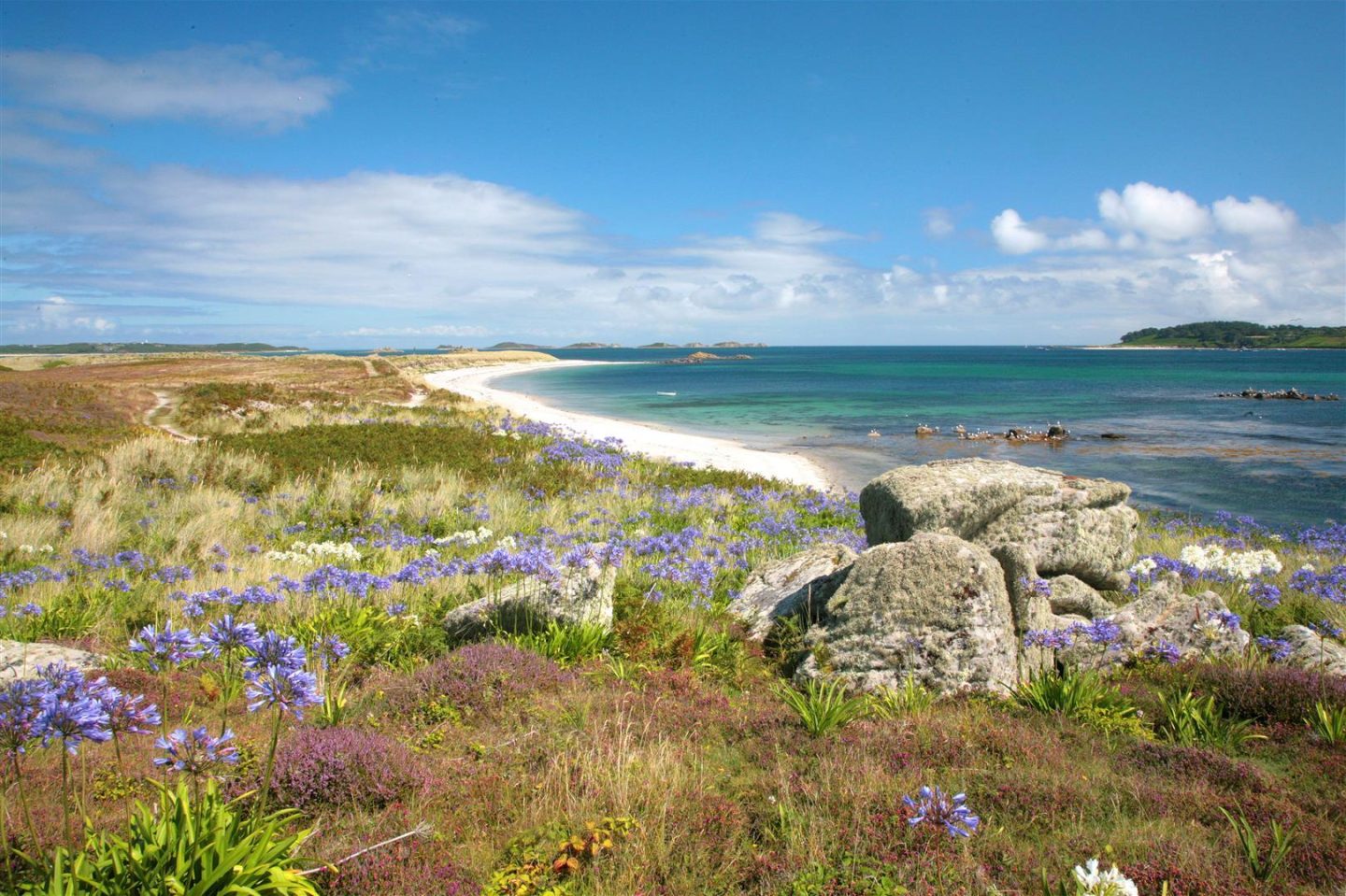 Catch Supper
Shrimping has to be the most perfectly purposeful use of an afternoon, gadding about in the shallows with a net and bucket, foraging for your supper. What could be better? Shrimping season begins on Scilly on 1st July. The tricky bit? Getting a local to divulge the best shrimping grounds...
What's more, you can give Tresco boats a call to book a fishing trip. Lasting approx. two hours, head out on the Faldore to catch a memorable meal for all the family - tide and weather permitting!
The next bit? Cook your catch on the beach!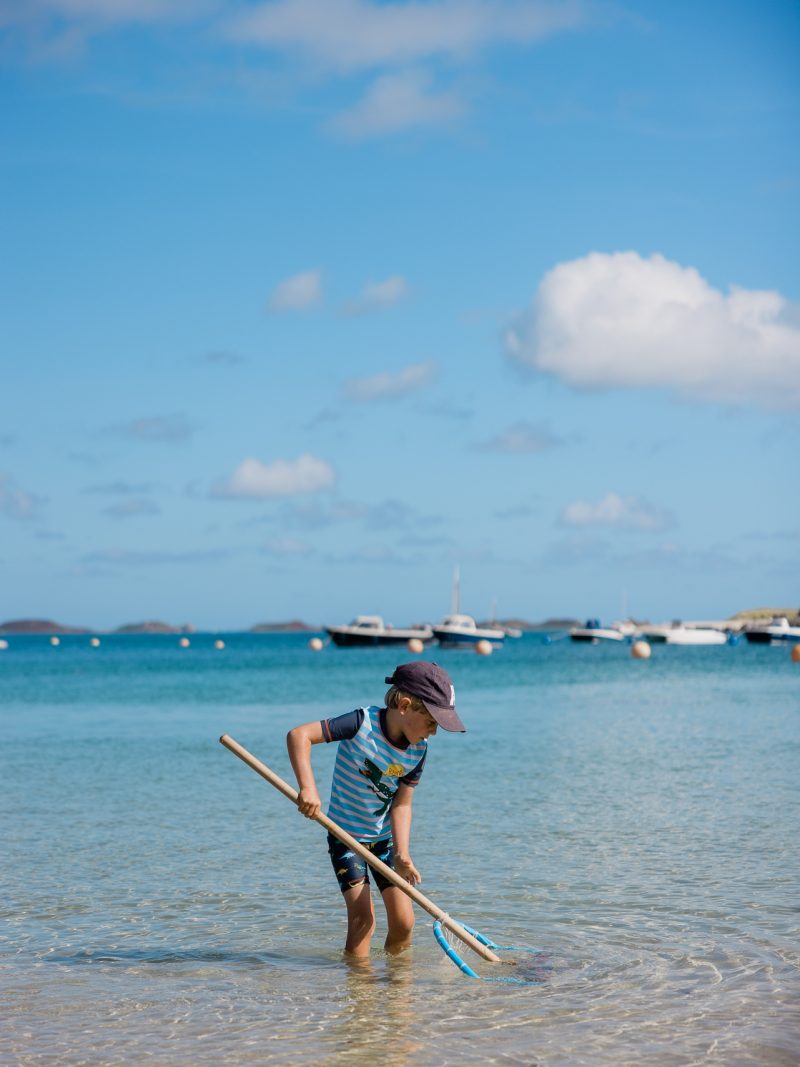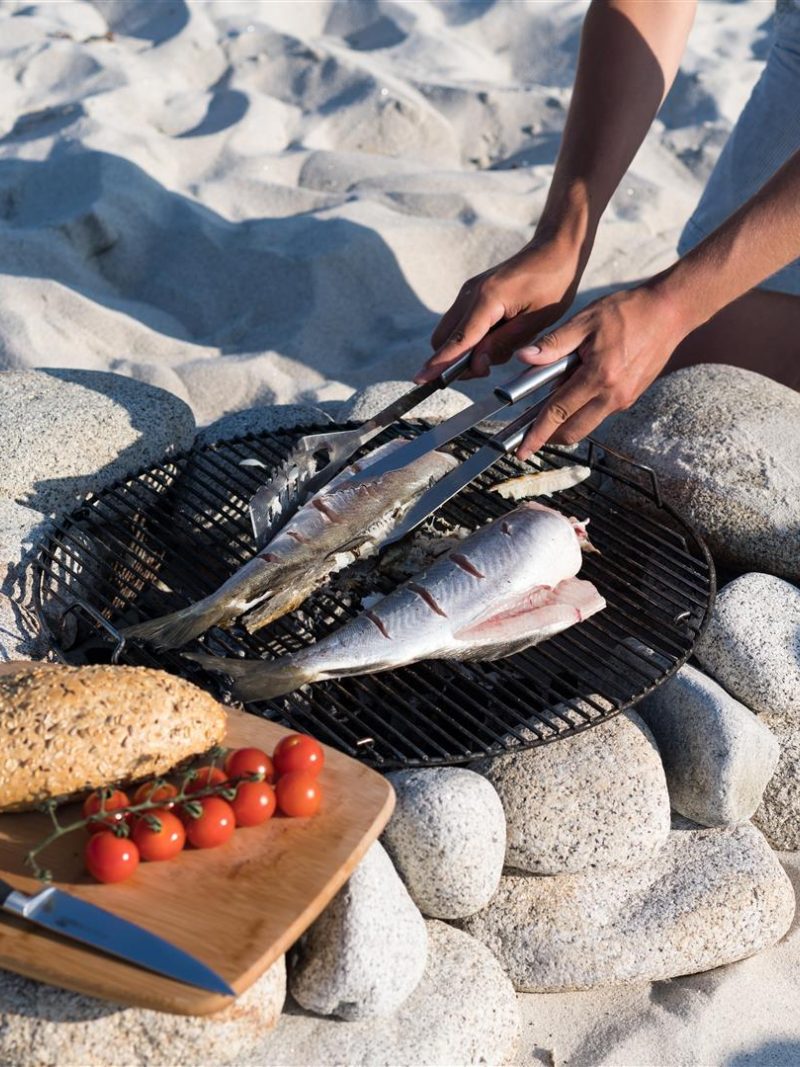 Explore the North End
The summer months are the best time to catch the rolling heather of Tresco's northern outcrop at its best. Expect to find a carpet of pretty purple stretching far and wide as you heard towards the castles on the north coast.
The North end is also one of the best places to sight a spectacular sunset. Position yourself at King Charles' ruined castle and watch the orange and pink hues slowly dip behind Bryher...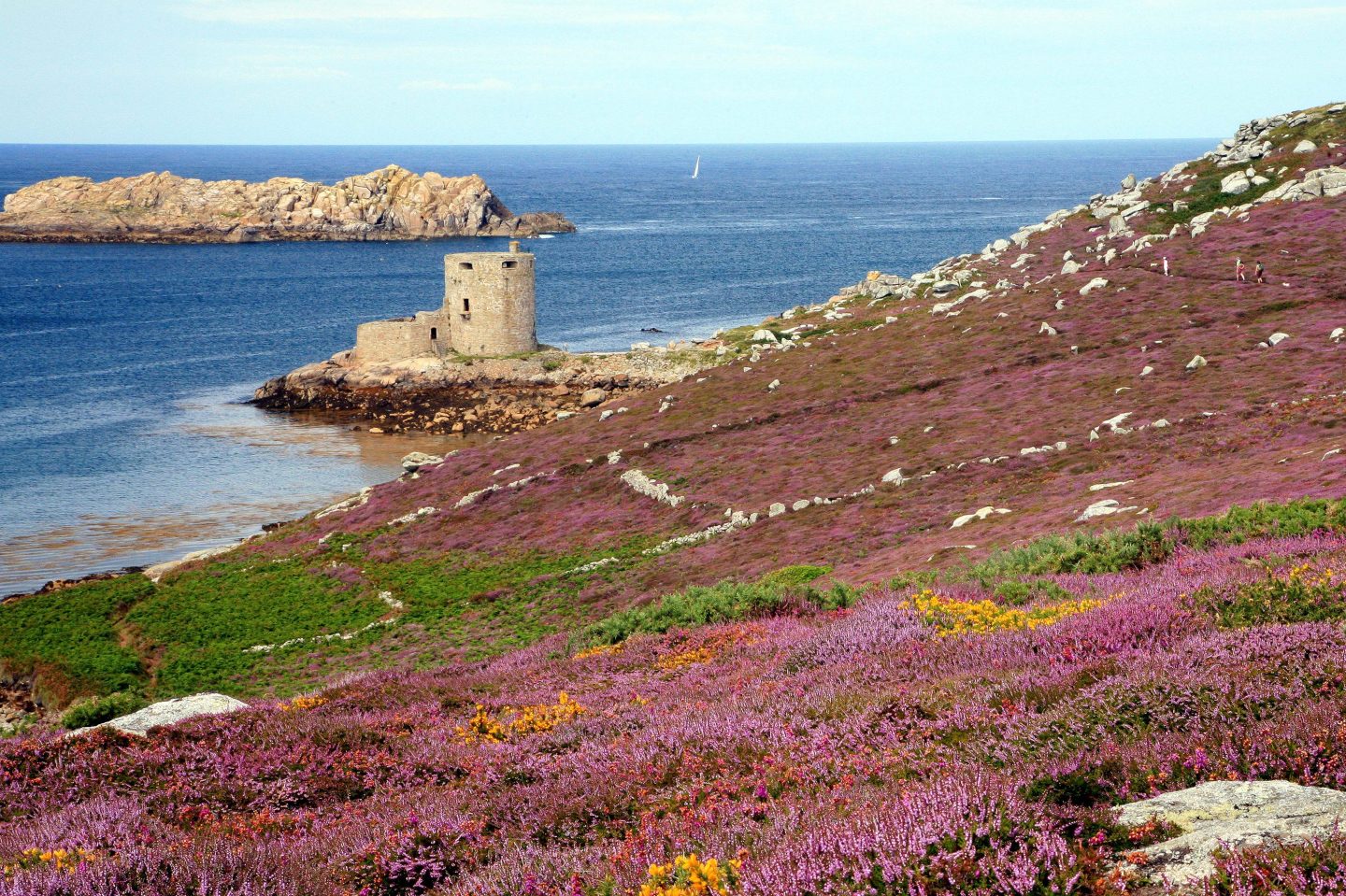 Dine Off-Island
As the evenings get lighter, regular evening boat trips take place allowing you to supper off-island. Head to Bryher on Tuesdays, Wednesdays, Fridays (and Mondays as of June!) and eat at Hell Bay Hotel's rustic Crab Shack or Fraggle Rock.
Evening jetboat trips are also available upon request.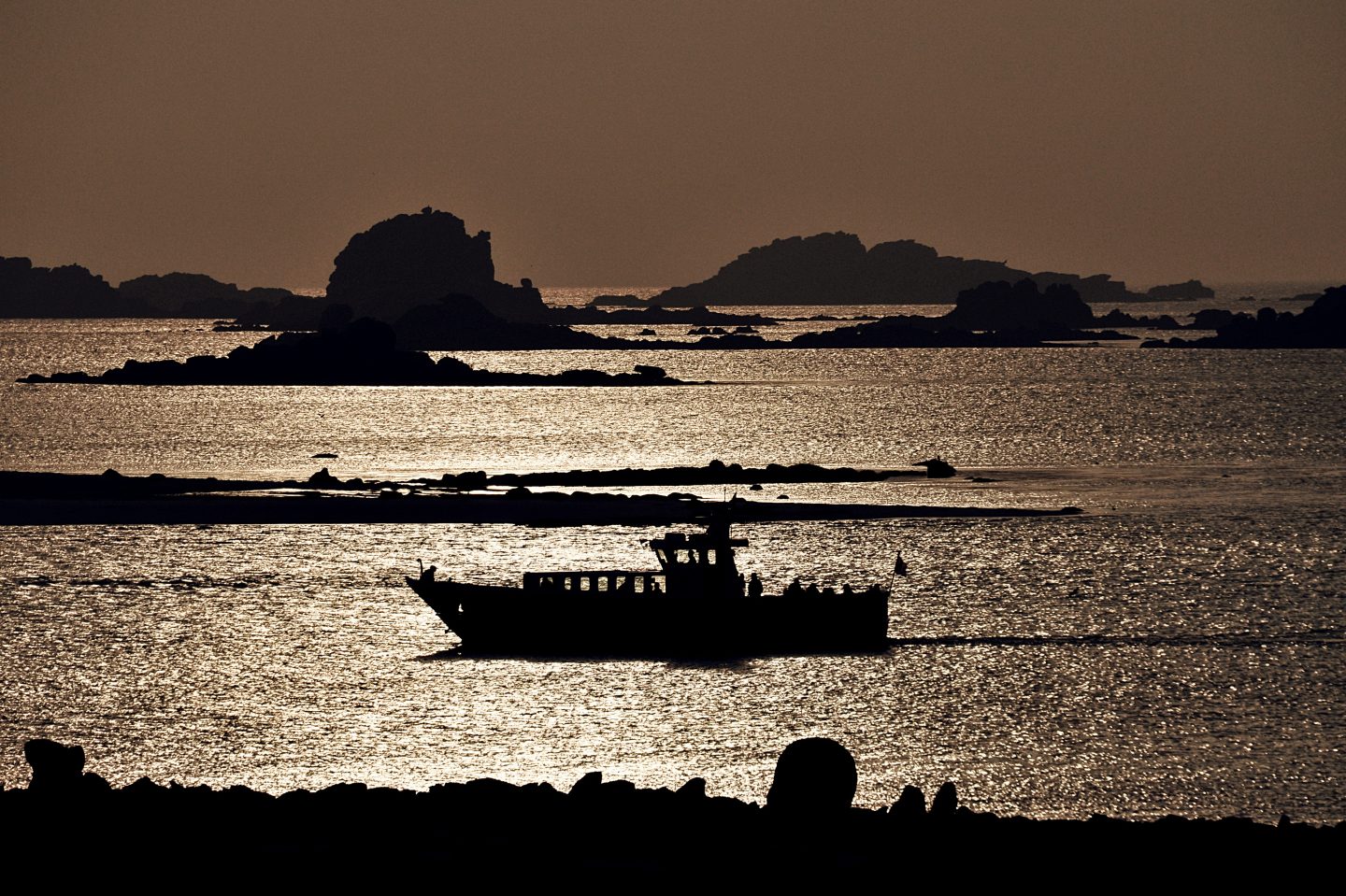 Visit the island gallery
Gallery Tresco is well-known for showcasing a considered collection of works by artists from the southwest and further afield. All works feature (or are inspired by) Scilly and during July & August, the gallery showcases a rolling schedule of exhibitions.
Gallery Tresco also plays host to regular 'Paint the Day' events throughout the year!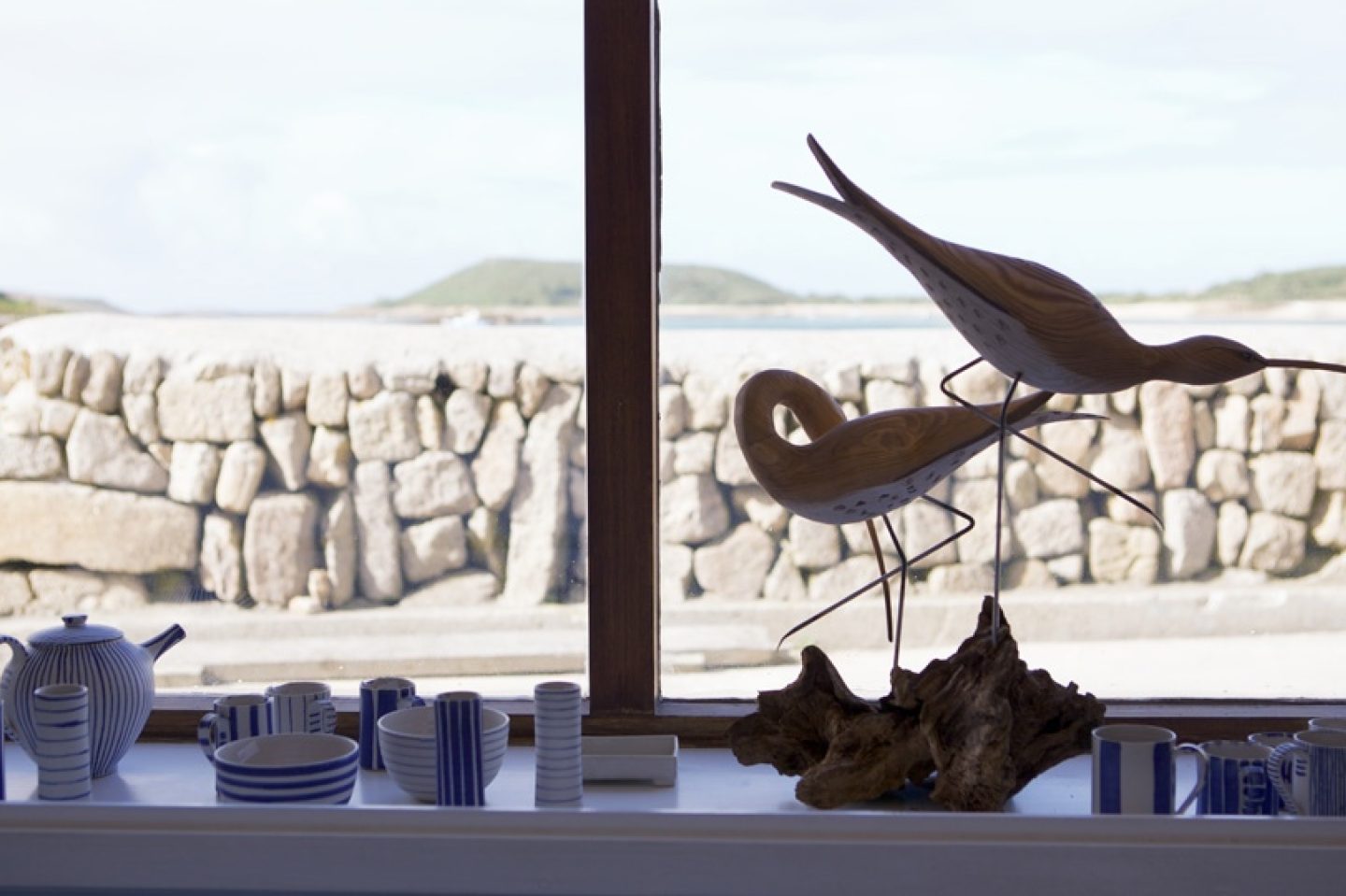 Enjoy Al Fresco Theatre
Keep an eye out for outdoor theatre dates! Every summer, we welcome visiting performance groups during July and August to put on shows in the Abbey Garden or Sea Garden lawn. Bring a blanket, pack a picnic, and take in the show - as well as the surrounding greenery and seascapes!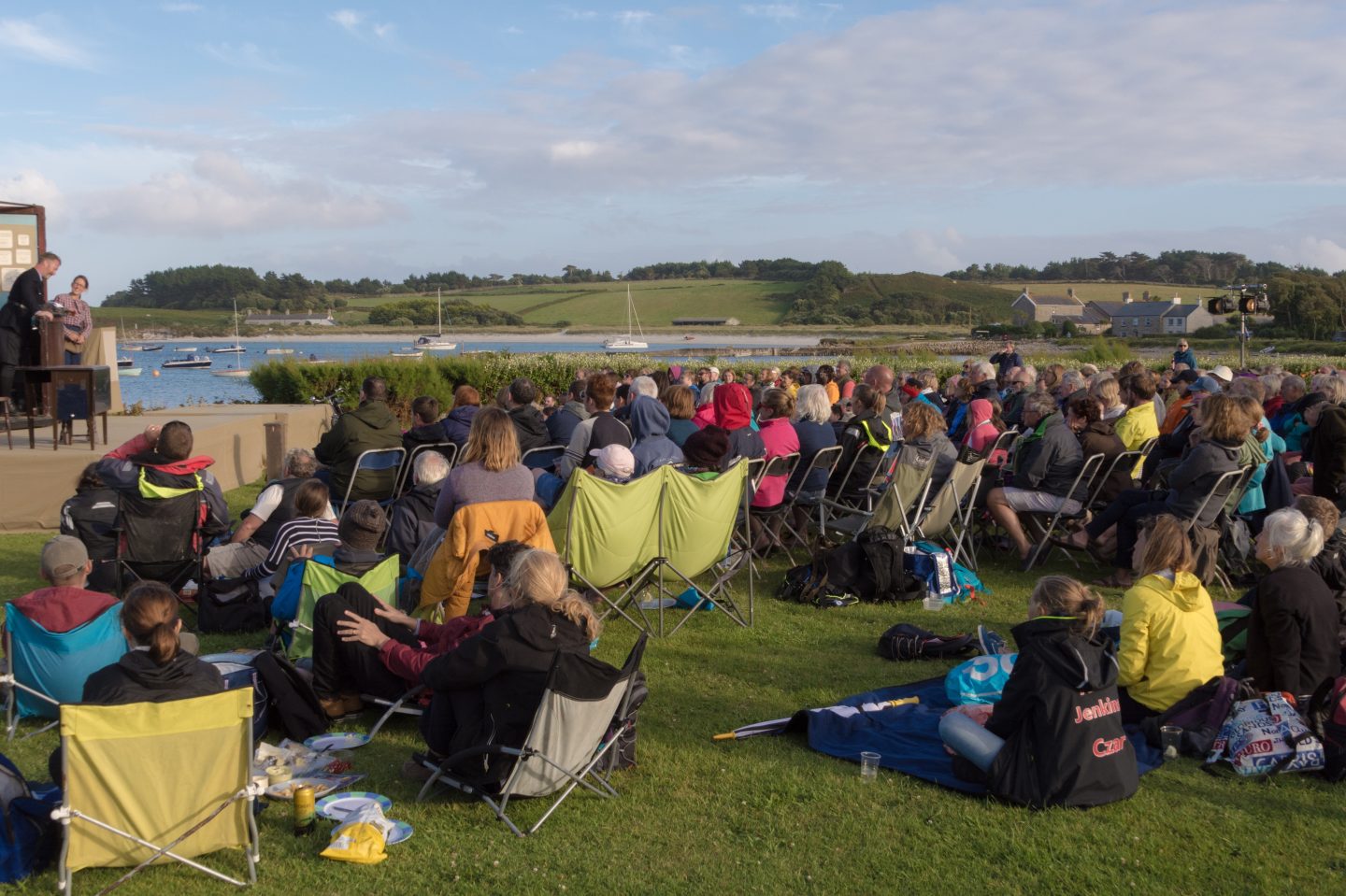 Get out on the water…
Kayaking, paddleboarding, sailing – long summer days call for island-hopping any way you can! Head over to the Sailing School at Raven's Porth and head out on your own Swallows & Amazons adventure to the nearby uninhabited islands.
Spend a day amongst turquoise shallows discovering the scattered islets between Tresco and neighbouring St. Martin's. The island of Tean has a tempting natural plunge pool between rocky outcrops – an irresistible wild-swimming spot.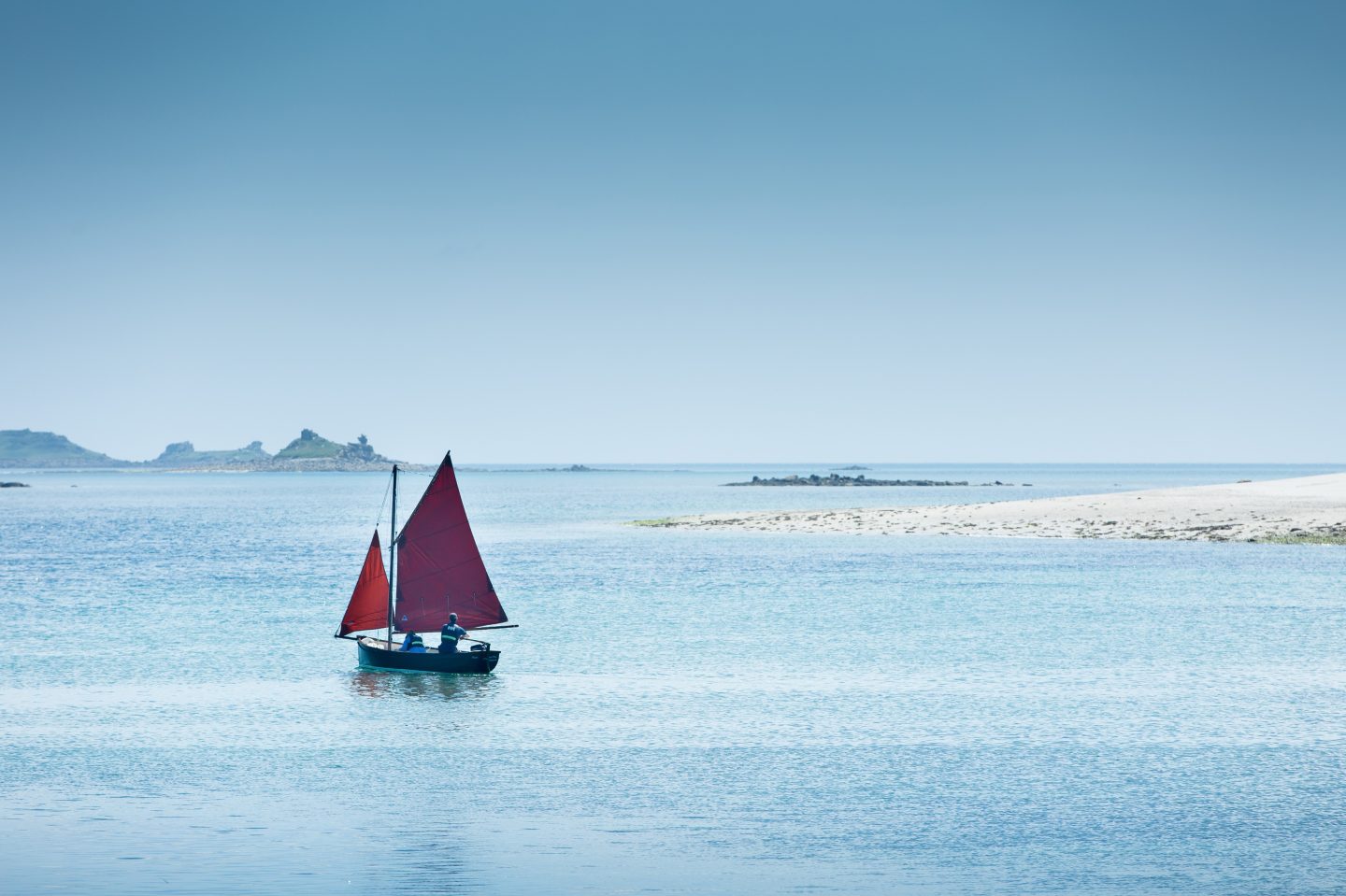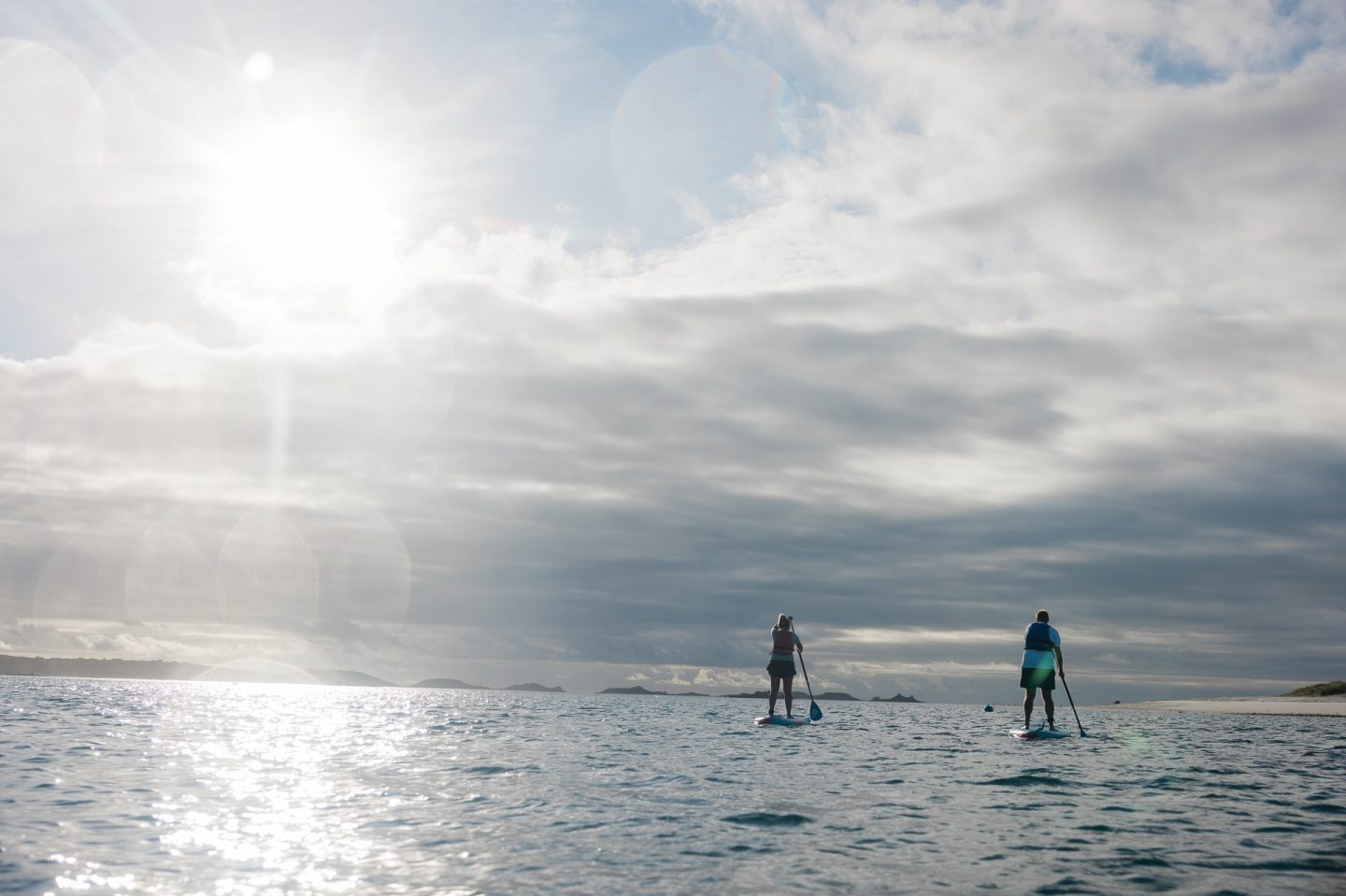 …or get in it!
Sea-swimming isn't just a summer sport, but it feels a lot easier when the sun's beating down on the coast! Our favourite spot? It's got to be Green Porth – sheltered, with very little boat traffic, no strong currents, and clear, azure waters.