Making Tresco a wildlife haven
Whilst the look and feel of the island is something we pride ourselves on, we also want Tresco to be a place where important wildlife can thrive. We caught up with our resident beekeeper Jilly Halliday to learn more...
The month of May is a fantastic time on Tresco and this year has been no exception. Across the island, the flowers are in bloom and everything is alive with colour. From the rugged rocks of the ruin, to the cliff fields road running parallel to the sea; between Smith Square and of course the Abbey Garden and surrounding areas, Tresco is looking it's best.
Whilst the look and feel of the island is something we pride ourselves on, there are more important factors at play. Notably, our buzzing bee residents. We want Tresco to be a place where important wildlife - and subsequently, biodiversity - can thrive so it is vital that we ensure our green fields, pool habitats and gardens are inviting to important guests.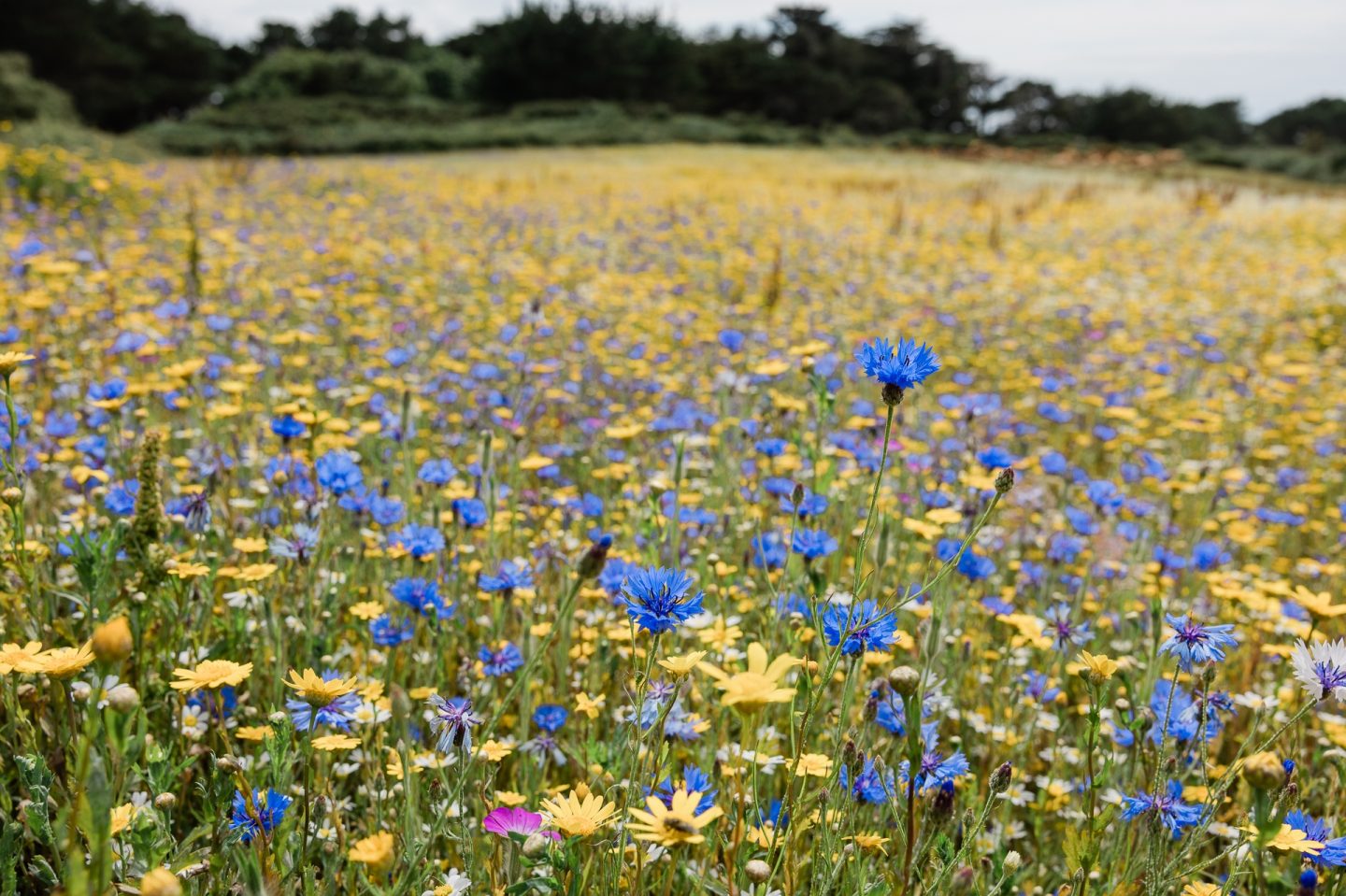 Resident bee keeper Jilly Halliday is particularly fond of May and has been advocating No Mow May for the past few weeks.

Meadows are amazing environments as they attract pollinating insects, and where you encourage pollinating insects, you will encourage the birds that feed on them. So a wildflower meadow - no matter how big or small! - is great for local wildlife. On Tresco, you may have noticed some areas of the island looking a little more wild than usual and this is why. We want to support insects and birds as much as possible so have been reducing our mowing and increasing wild flower meadows. Look out for them as you stroll about the island.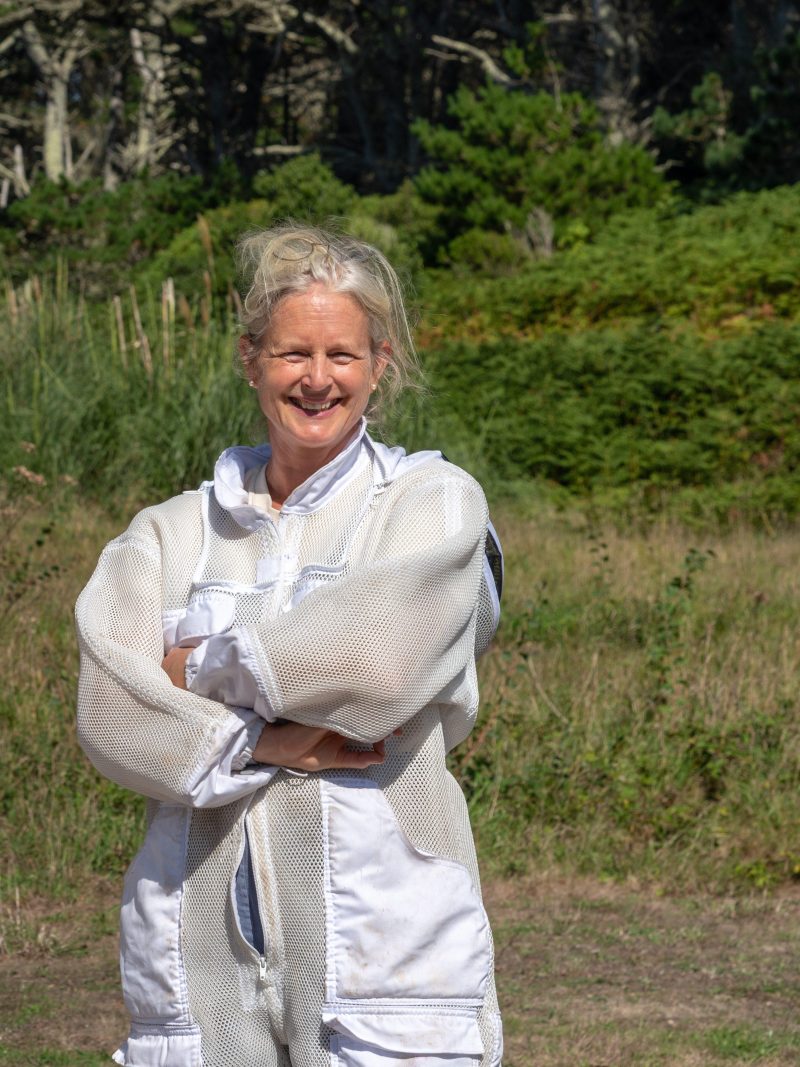 What's more, in the last couple of weeks we celebrated World Bee Day and it has got us thinking about their importance in our environment. It is vital that we attract bees to our outdoor spaces, and Jilly has been telling us about particular species that we we can plant in order to tempt these amazing creatures.
"Crocus, Lavender, Viper's Bugloss, Sedum, Echium, Honeysuckle, Mahonia, Rosemary, Thyme, Borage, Oregano, Chives and onions are all examples of species that give the bees a helping hand and many of which are here on Tresco. In fact, our honey has traces of many of these plants, along with Heather and cabbage flowers from the Abbey market garden, not forgetting the Protea, aeonium and Eucalyptus."

Jilly Halliday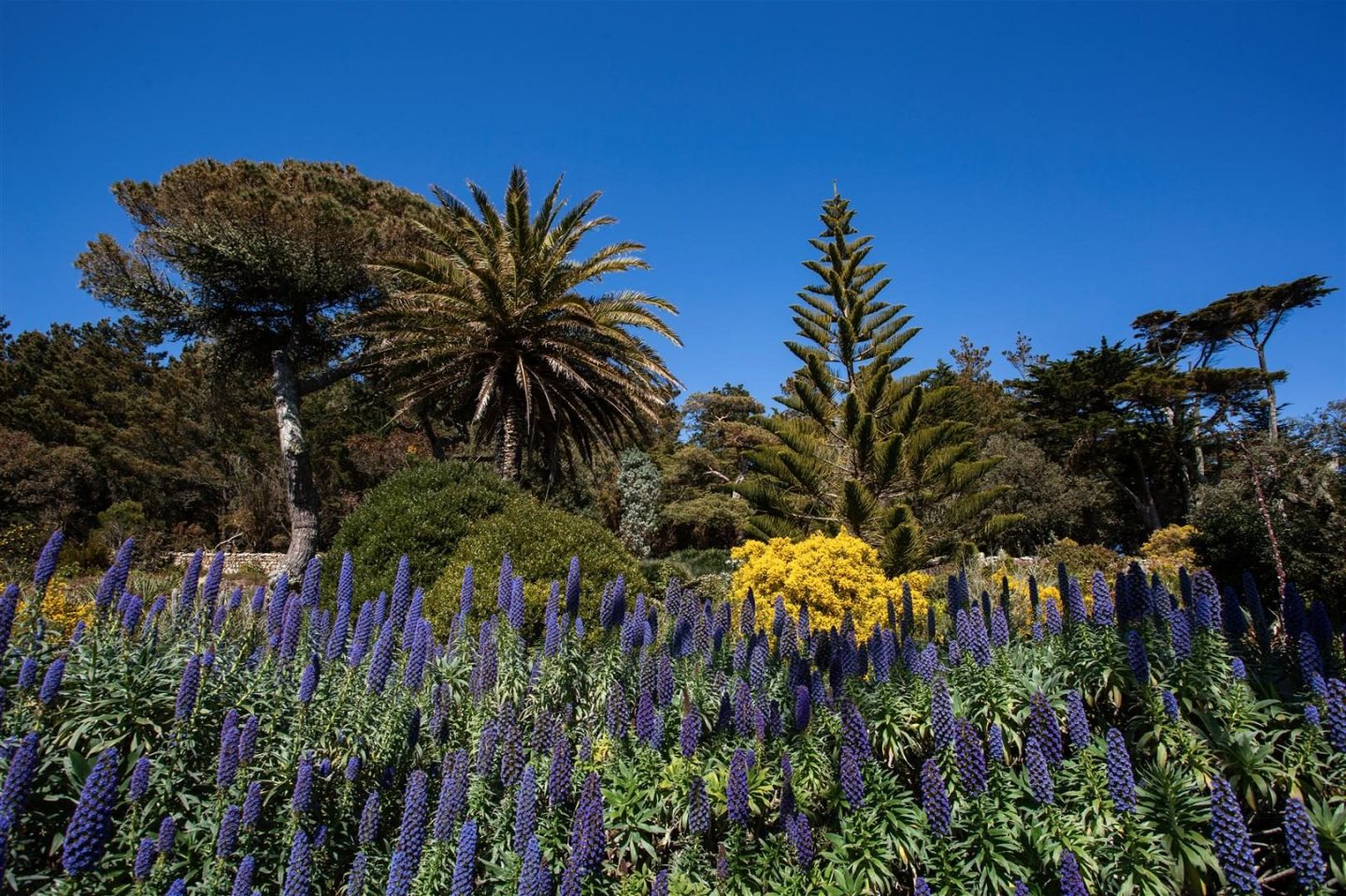 If you fancy growing your own wild garden and making your corner of the world into a bee friendly habitat, other tips from Jilly include...

Go pesticide and chemical free and avoid growing sterile, hybrid plants. Think again before you spray pesticides as they play havoc on a bee's nervous system, it's harmful to the soil, can kill insects and can get into the food chain.
Dandelion flowers are a complete food for bees. They have it all - including amino acids rich in pollen and nectar - and make the most beautiful honey, with excellent proven medicinal properties.

Bees need water and will collect from a nearby watercourse so add a shallow bowl, like a bird bath, to your garden. Add pebbles or marbles so the bees don't drown.
Bumble bees nest underground so try and leave a section in your garden untouched. Don't rake the leaves until the bees emerge from after the frost each year!
Encourage everyone to help with community projects and citizen science as the data collected from these ventures is transforming and supporting excellent research. Get everyone - of all ages! - involved.

Support your local beekeepers! Don't put pressure on them for honey as many bee keepers leave the honey in the hive to help the bees survive. Good honey is more expensive for good reason so invest in the product if you can.
If you feel passionate about protecting our local environment, you can donate to the Scillonian bee project or the wildlife trust. When you're next on Tresco, look out for our busy and buzzing locals!...