Magical May - plan your visit...
Where better to take in the first signs of summer than on our serene shores? Here are a few reasons why May might be our favourite month for a Tresco visit…
May on the islands provides a picturesque prelude to the balmy summer months to come – think warm, long days, the occasional heatwave, glassy seas and plenty of potential for crafting your perfect island break.

With plenty of inter-island boat trips, the Abbey Garden in complete colourful splendour, and a whole host of events from live music to wildlife walks, there's so much to savour in every moment of island life.

Or if you just need time to relax, recuperate, and soak up some coastal serenity, that works for us too!

Here are a few reasons to make May the month you visit Tresco…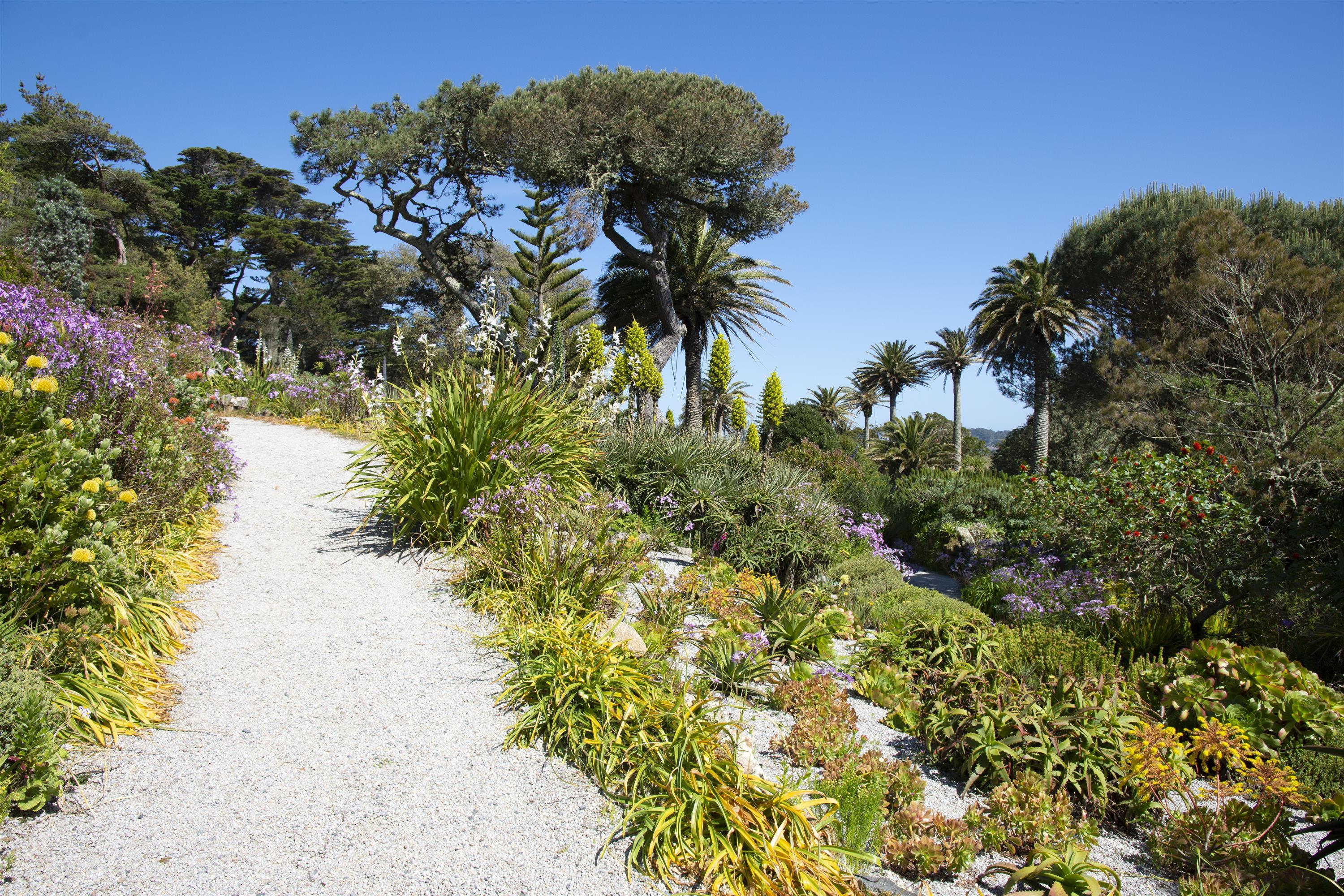 Abbey Garden Splendour
If you're visiting the Abbey Garden in May, prepare for sensory overload – cascading blooms, structural succulents, geometric silhouettes of interwoven leaves and branches – truly a botanical bounty.

The Mediterranean Garden – centred around Lucy Dorrien-Smith's shell house – is a spectacle. The garden's paths and terraces are a picture brimming with Banksia formosa from Western Australia, the South African Protea and even our own natural hybrid Olearia.
Time to Be
May sees the first Abbey Garden Yoga sessions of the year, as Bryher islander and yogi Gem Hansen leads this popular, awakening practice.

Pass through the gates early in the morning, when only the Golden Pheasants and the Red Squirrels are up and about, immersing yourself in a serene blend of flowing yogic practice and blissful botanical beauty. A real treat for the senses – and the soul.
The Shack is back
From 11th May, Hell Bay Hotel opens the doors to the much-acclaimed Crab Shack. A messy meal of freshly caught shellfish in this converted barn has become a quintessentially Scilly experience.
Guests from Tresco can visit The Crab Shack – or any of Bryher's other eateries – on the Supper Boats operated by Tresco Boat Services. Just book your table ahead and jump on board on a Tuesday, Wednesday or Friday evening for an island-hopping adventure!
Of course, we also have two great eateries on Tresco, and soon we'll be firing up our new Ox Grill at the new-look New Inn. The combination of Head Chef Liam Caves' menu – inspired by the changing seasons of land and sea – and dishes cooked over coals will bring to life the flavours and aromas of the locally-sourced produce.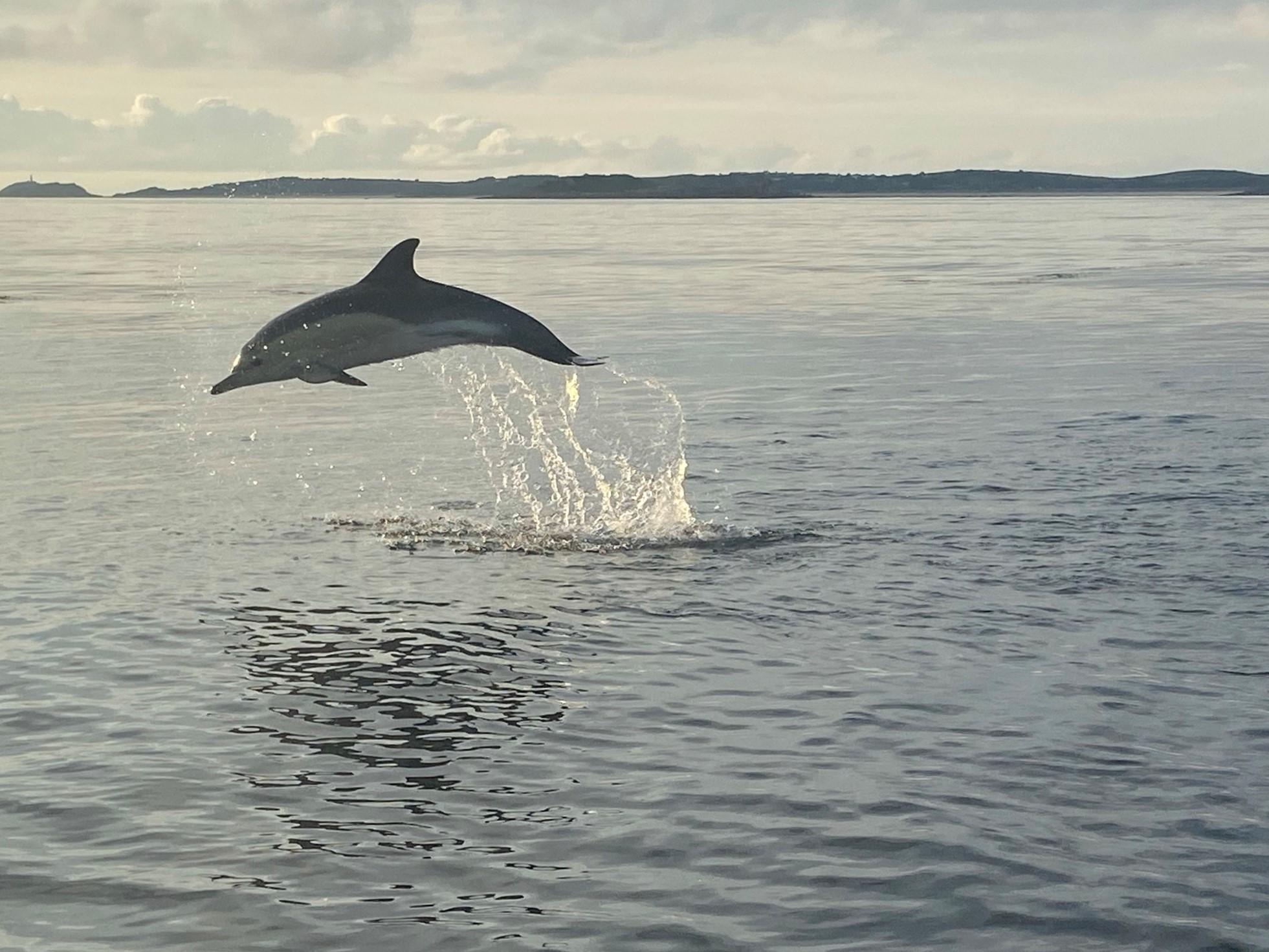 Great times in the great outdoors
Explore 800 acres of playground for young and old as the island bursts into life in the early summer. Wide-open spaces. Empty beaches. Miles of coastal footpaths to explore. A new seascape at every turn. The sweet scent of gorse in the clear sea air. It's a great time of year to circumnavigate the island, and you can easily do it in a day, with plenty of time to take in the views.
On two days in the month, you can also take a really unique walk: across the channel to the neighbouring island of Bryher! With 'Walking Tides' on 16th & 17th May, the quiet thrill of defying the natural order of things never really leaves you.
Back on dry land, 19th May brings a chance to discover Tresco's wilder side with Scilly's resident Ornithologist and Naturalist Will Wagstaff. Join this leisurely stroll to get a new understanding and appreciation for Tresco's abundant wildlife.
May is also one of the best times of year to enjoy the wonders of our waterborne wildlife on a Wildlife Boat Trip. Each week, depending on the weather, you can head out in search of puffins, seals, dolphins, seabirds and more, venturing to the outer reaches of the archipelago.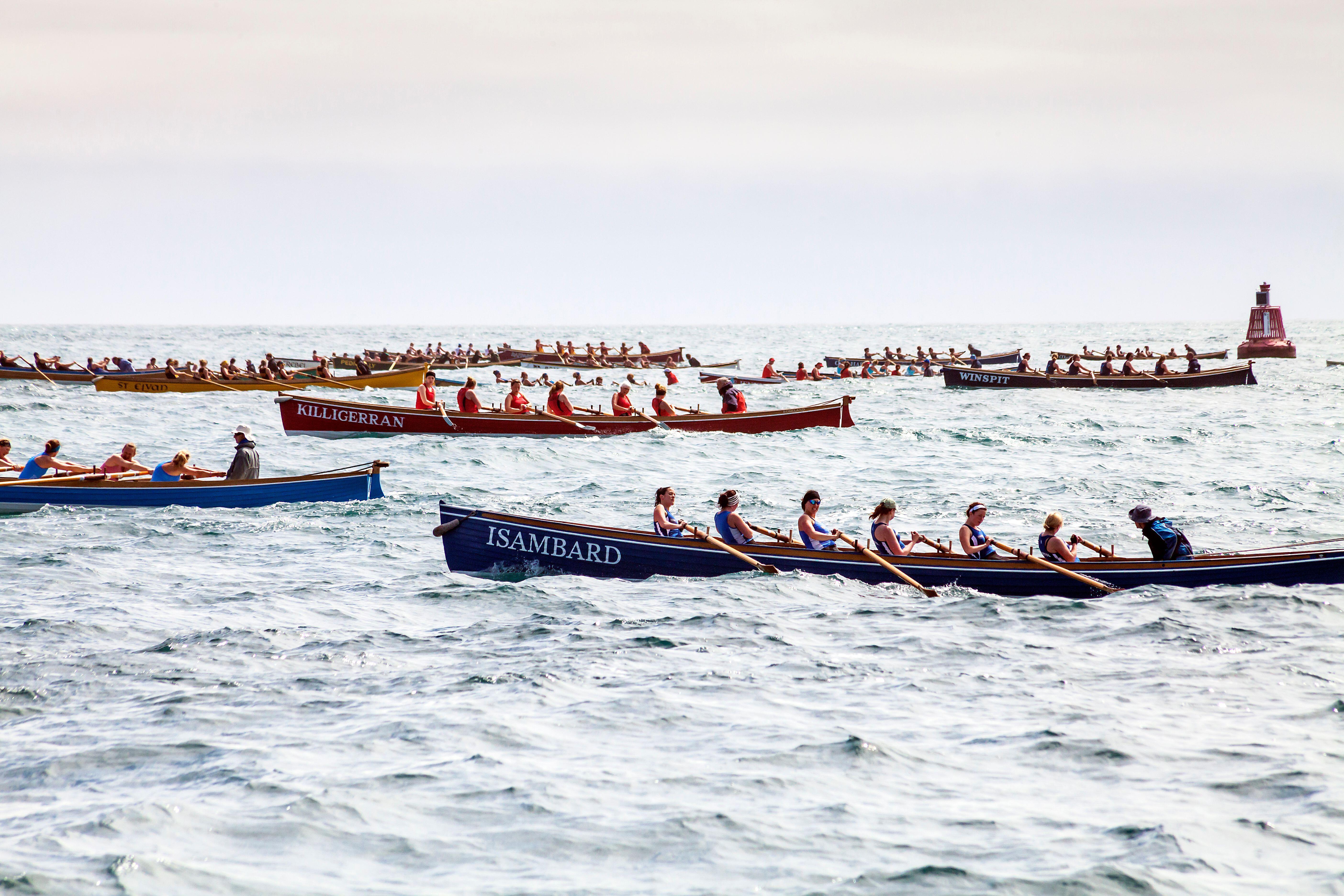 Cultural Highlights
May starts in spectacular style with the World Pilot Gig Championships from 29th April – 2nd May. Around 130 gigs from across the world race through the Scillonian seas to be crowned world champions – the start line for the first races is over a mile long! Luckily, on Tresco, you wouldn't really know anything is going on – perfect for a peaceful base after a day of spectating on St Mary's!

From 13th – 22nd May, the annual Creative Scilly Festival returns, celebrating all things vibrant and beautiful across the islands. Gallery Tresco Artist Ellie Verrecchia will be offering two fun and colourful workshops on the island, exploring coastal painting and making your own hand-painted subtropical postcard on 18th May.

May is also an excellent month for musical moments on the island. Enjoy the rock'n'roll antics of Fabulous 59 Ford on 7th & 8th May to multi-instrumentalist Dr Funk on 22nd May; the traditional tunes of the Scilly Folk Festival on 29th May to a very special Organ Recital by Durham Cathedral's Daniel Cook in our island church on 31st May.

There's also the latest Tresco Makers' Market on 29th May, celebrating the collective crafty creativity of our island Makers - keep your eyes peeled for posters!