Hedge Rock
This homely stone cottage has fantastic views of Tresco's coastline from a peaceful vantage point at Borough Farm.
At A Glance
Location

Countryside

Sleeps

4 people

View

Sea views across rural landscape

Change Over

Wednesday
The Cottage
Simple understated interiors combine with natural light and countryside views to make Hedge Rock a calm spot for a Tresco break. The indoor space has everything you need to relax after a day's explorations.

Outdoors, a sheltered terrace overlooks rolling fields and farmland, taking in Round Island Lighthouse and a scattering of uninhabited islands beyond.
Our Favourite Thing
The views are simply breathtaking - spent meditative moments watching the horizon to discover a deep sense of island calm.
Property Details
Bedrooms
1 Double
1 Twin

(All rooms can be configured as double or twin)
Bathrooms
1 Bathroom (shower over bath)
Heating
Electric heating; log burning stove in lounge
Includes
Entry to Tresco Abbey Garden, Sea Garden & Tresco Island Spa facilities, Tresco tennis courts and Golf on St Mary's throughout your stay
On the Doorstep
Hedge Rock is rurally situated, and is approximately 15 minutes' walk from the island's central amenities.
Facilities
Our cottages are well-equipped with a comprehensive inventory, which includes kitchen appliances and equipment, bathrobes, hair dryers, and an outdoor BBQ with tools. Bathrooms come complete with a trio of Ren miniatures.
This property comes complete with a dishwasher and washing machine.
Hedge Rock is beautiful – very comfortable, stunning views. The cottage had everything we wanted.

Rachelle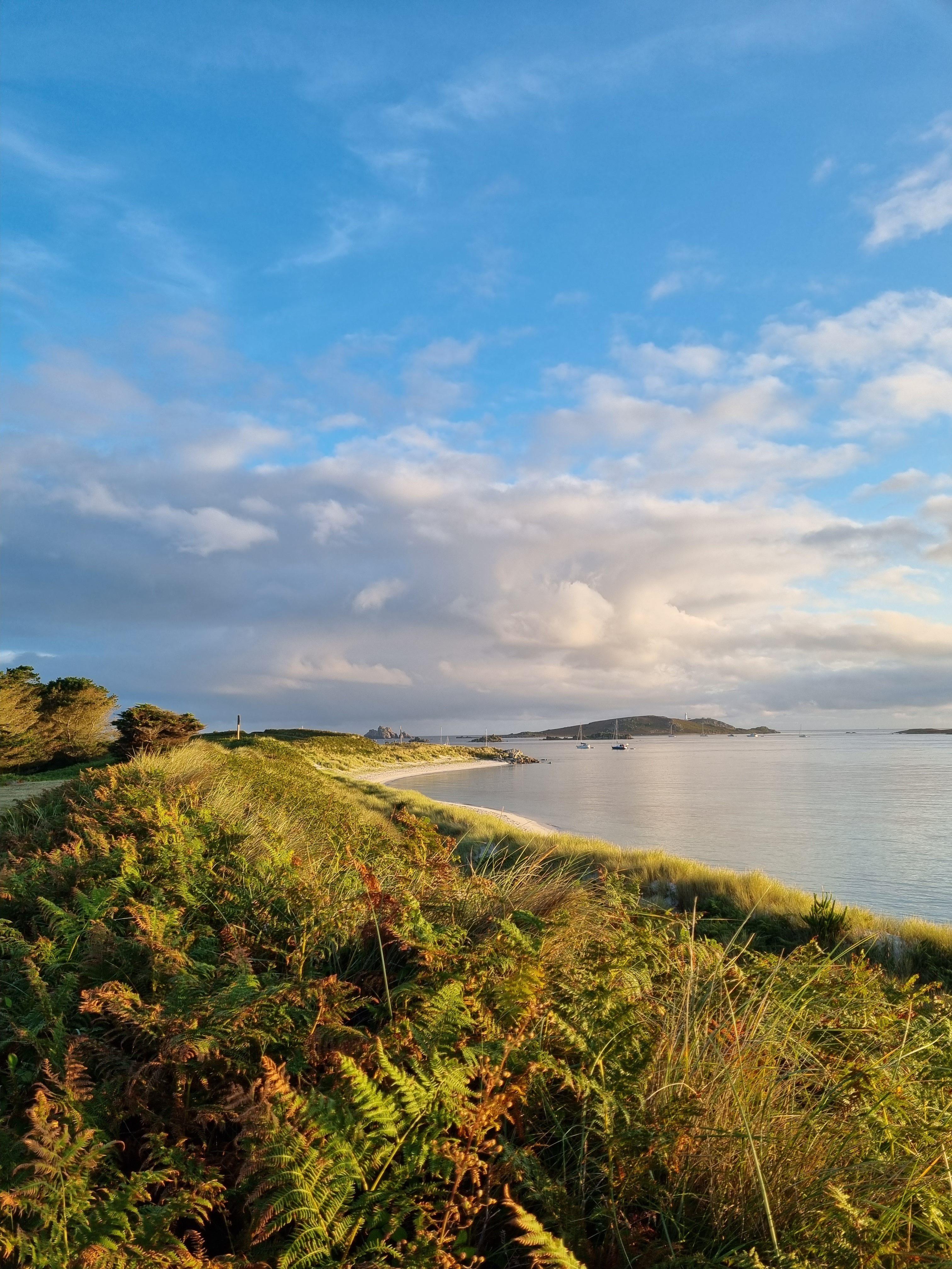 The Location
Pack a beach bag and cross the fields below the cottage to find surely some of the finest, whitest sand in the country, sparkling with silvery mica. Paddle the aqua shallows and collect shells from the tideline.

A little further away you'll find the island's eateries - it's approximately a 10-15-minute walk to the Ruin and its wood fired menu, or the New Inn serving hearty pub classics.
Rental Availability
06 Jul-13 Jul 22

£2,555.00

22 Mar-29 Mar 23

£1,395.00

29 Mar-05 Apr 23

£1,395.00

12 Apr-19 Apr 23

£1,535.00

19 Apr-26 Apr 23

£1,535.00

26 Apr-03 May 23

£1,395.00

05 Jul-12 Jul 23

£3,100.00

30 Aug-06 Sept 23

£3,100.00

13 Sept-20 Sept 23

£1,550.00

20 Sept-27 Sept 23

£1,550.00

27 Sept-04 Oct 23

£1,550.00

04 Oct-11 Oct 23

£1,085.00

11 Oct-18 Oct 23

£1,085.00

18 Oct-25 Oct 23

£1,195.00

25 Oct-01 Nov 23

£1,195.00

01 Nov-08 Nov 23

£1,195.00

Stay on Tresco

Find your perfect place to stay on Tresco, from rooms and apartments to self-catering countryside cottages and beachfront boltholes, all with Spa & Abbey Garden entry