Coastguards
This whitewashed lookout enjoys a picturesque perch above New Grimsby, Tresco's main harbour.
At A Glance
Location

West Coast (New Grimsby)

Sleeps

8 people

View

Elevated views of New Grimsby harbour

Change Over

Wednesday
The Cottage
Coastguards has a rustic appearance, from the whitewashed walls to the low-ceilinged, open-plan kitchen, living and dining space right at the heart of the house. Exposed beams in the two upstairs bedrooms further enhance this, as does the long, sprawling back garden finished off with a stile into the neighbouring field.

A separate annexe in the garden provides sanctuary for guests needing a little more privacy from the group.
Our Favourite Thing
We love the patio space at the front, punctuated by colourful blooms.
Property Details
Bedrooms
1 x double
2 x twins in house
1 x double in annexe
Heating
Log burning stove in lounge, electric wall heaters in all rooms.
Includes
Entry to Tresco Abbey Garden, Sea Garden & Tresco Island Spa facilities, Tresco tennis courts and Golf on St Mary's throughout your stay
On the Doorstep
Gallery Tresco and the New Inn both sit within New Grimsby bay, just below Coastguards' vantage point
Facilities
Our cottages are well-equipped with a comprehensive inventory, which includes kitchen appliances and equipment, bathrobes, hair dryers, and an outdoor BBQ with tools. Bathrooms come complete with 100 Acres shampoo, body wash and hand soap.
This property comes equipped with a dishwasher. There is no washing machine at the property, however laundry facilities are available centrally with a small cost payable per load.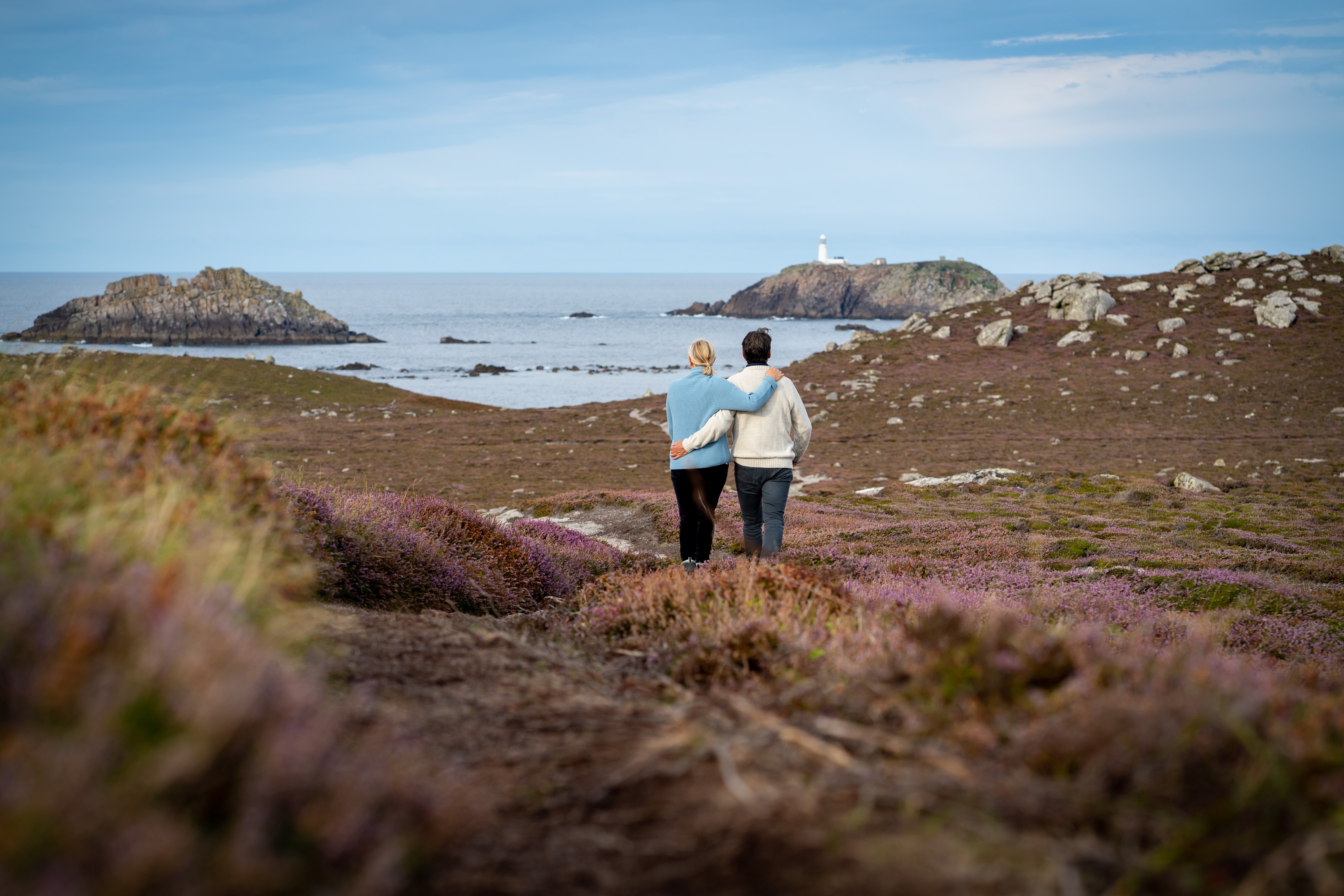 The Location
Enjoying panoramic views across Tresco sound and neighbouring islands Samson and Bryher, Coastguards is one of a row of three quaint cottages.

Just a few metres from the front gate is a rugged, rocky path to the north end of the island, which is covered in springy purple heather and feels a whole world away. Coastguards just a short sprint from New Grimsby quay should you find yourself running late for the boat!
Rental Availability
25 Sept-02 Oct 24

£3,015.00

09 Oct-16 Oct 24

£2,035.00

30 Oct-06 Nov 24

£2,035.00
Nestling on the harbour shoreline, this converted gig shed hosts art by some of Cornwall's most established artists, as well as a selection of unique giftware
Tresco's local, offering award-winning food and drink in our traditional island inn and beer garden just a stone's skim from the harbour
From everyday essentials to the gourmet, our island Stores & Deli has all you need, whether you're here for the day, or a longer stay.
Stay on Tresco
Winter and Festive breaks are not always available to book online - for cottage stays or New Inn breaks over the winter months please go to Winter on Tresco or call 01720 422849.