Tresco Through the Lens
Award-winning wildlife and landscape photographer Ross Hoddinott reflects on discovering Tresco and hosting the island's inaugural Photography break...
Ross has been obsessed with wildlife photography for almost as long as could hold a camera.
Winning BBC Countryfile's inaugural photo competition in the Junior Flora and Fauna category when he was just 11 years old, Ross knew photography was going to be a passion he'd hold dear to his heart for the rest of his life.
Ross went on to win Young Wildlife Photographer of the year at 17 and essentially turned professional when he was 18, pursuing a career in outdoor photography that would take him around the world.
Fast forward a couple of decades, and Ross is still doing what he loves and winning awards as one of the best outdoor photographers in the business!
Luckily for us, Ross just loves capturing the beauty of Tresco, and he's been taking would-be photographers out and about to explore the island whilst enjoying bespoke tuition on capturing the perfect shot.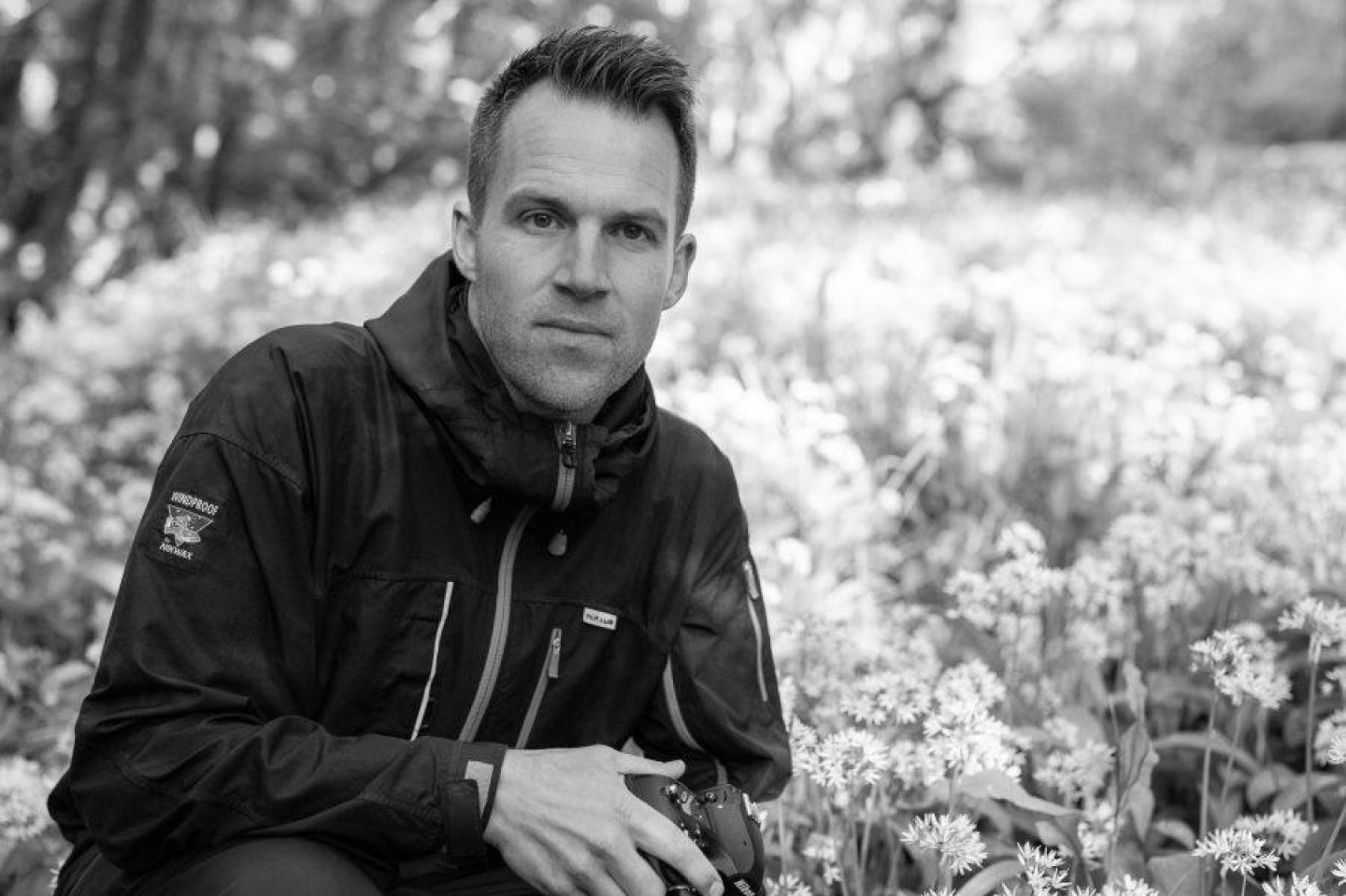 "I've run photography workshops for about 15 years now, but the Tresco workshop is quite different in the sense that you get to all the different viewpoints by walking or boat, rather than driving," Ross explains.

"There's something very refreshing about walking everywhere. I think it promotes more spontaneity from my groups because we can react to conditions and stop taking photos in different areas."

Ross' workshops aren't all about learning how to get that National Geographic shot; many of his clients come simply for the chance to explore hidden places they might miss if they went out exploring alone.

"It's quite a unique experience going out there with an organised workshop group. Photography is the priority, but it's also a great opportunity for people to explore every part of the island.

"The workshop experience is a holiday too, so it's a chance for people to go somewhere new, explore, enjoy the island, and ultimately enjoy the atmosphere! That's why I make sure the workshops are a laid-back experience - the island encourages that relaxed way of doing things. As soon as you arrive on Tresco, I think you feel that laid-back vibe."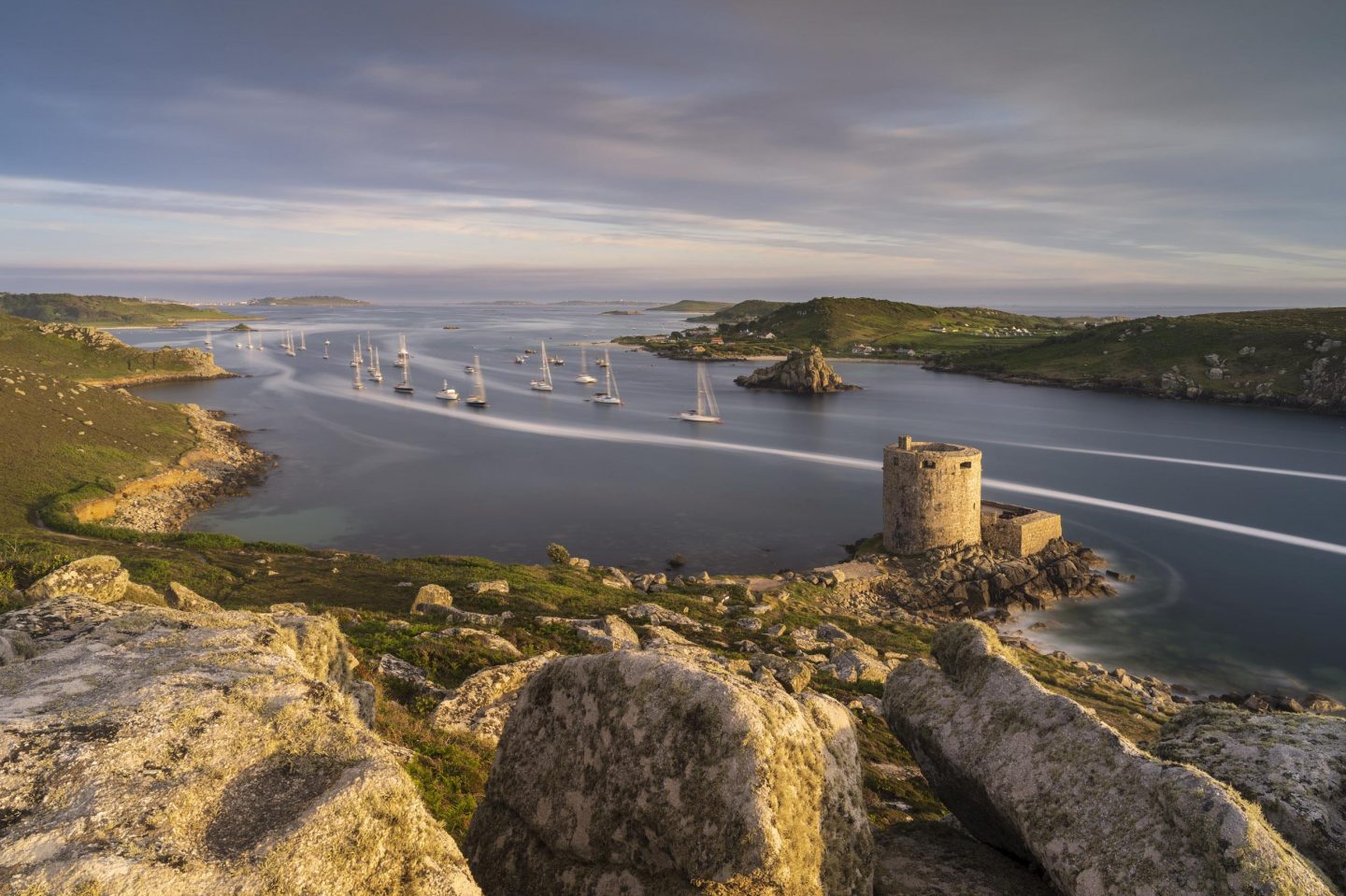 So, what does an average workshop day out with Ross look like? The truth is, no one workshop is ever the same! Ross has to go with the flow of the island weather and take challenges as they come.

"Photographers are always happy to react to the conditions and whatever's forecast, but I try to employ some structure depending on the weather," Ross says.

"We tend to walk to our viewpoint in semi-darkness, trying to get there half an hour before sunrise. Then we shoot that early morning light, head back for breakfast, enjoy a little bit of downtime, perhaps even run a tutorial on processing or some feedback on images, and then we go out again, have some lunch and shoot until evening light. So, it's quite a busy format, but it doesn't feel that way - it's quite fluid and relaxed in many respects."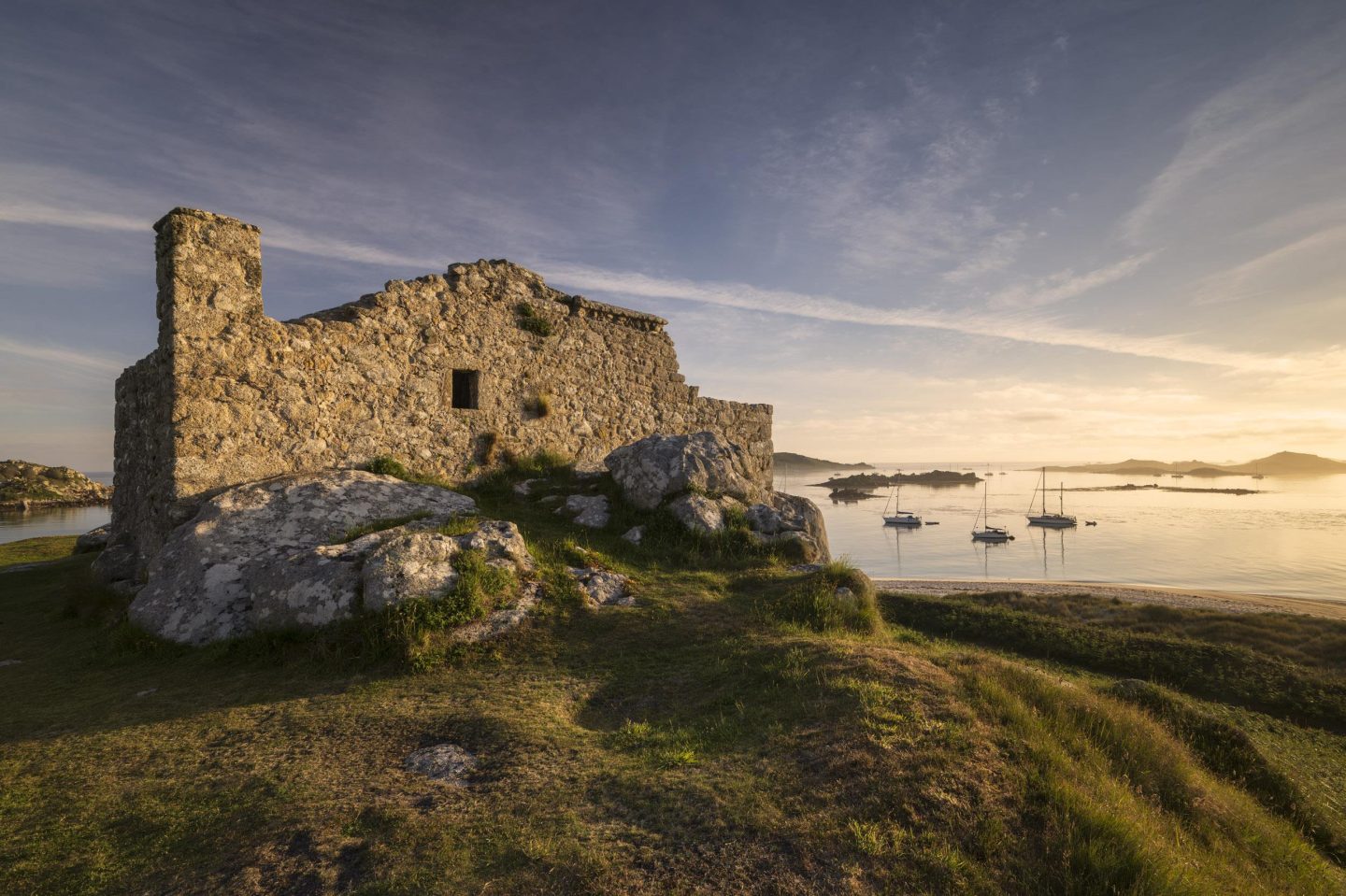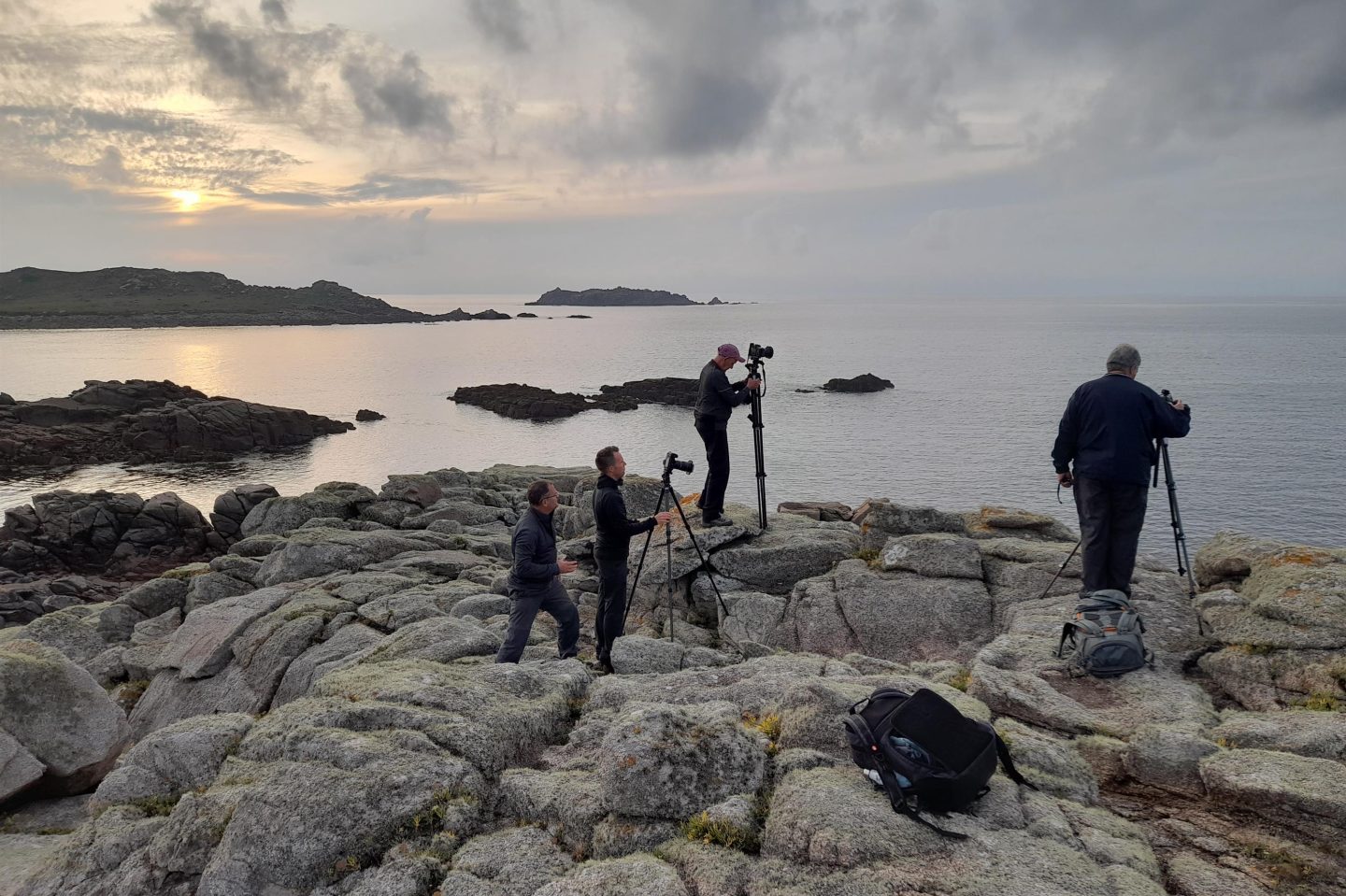 The best part about Ross' workshops is that they're open to people of any skill level. You don't need to have any experience behind the camera at all, Ross will be there to guide you every step of the way.

"It doesn't matter how experienced clients are, I do all of my tuition individually within the workshop groups," Ross says."I tailor my advice person to person, so sometimes you get people who have been taking pictures for a few weeks, and sometimes you get semi-professional people, but all of the tuition is bespoke.
"What matters is that everyone gets to explore the island and capture a collection of images they can be truly proud of."
Snap up the last place on our Tresco Photography Break this November, lead by Ross Hoddinott
Learn More