The Isles of Scilly Board Game
Islander Ellie Tabron has created The Isles of Scilly Board Game. Find out more and learn how it can become a staple in your games cupboard...
A full time Mum, photographer and designer, Ellie grew on up on Tresco and is passionate about the place she calls home. Despite having three small children, she somehow finds time to do, make and create, and her latest venture is The Isles of Scilly Board Game.
Set on the Isles of Scilly, the game sees you travel from island to island collecting postcards. When you've found one on Tresco, Bryher, St Mary's, St Martin's, St Agnes and the Bishop Lighthouse, you rush back to the airport to catch a flight or head to St Mary's Quay to jump on the Scillonian - choose to fly and risk the chance of fog!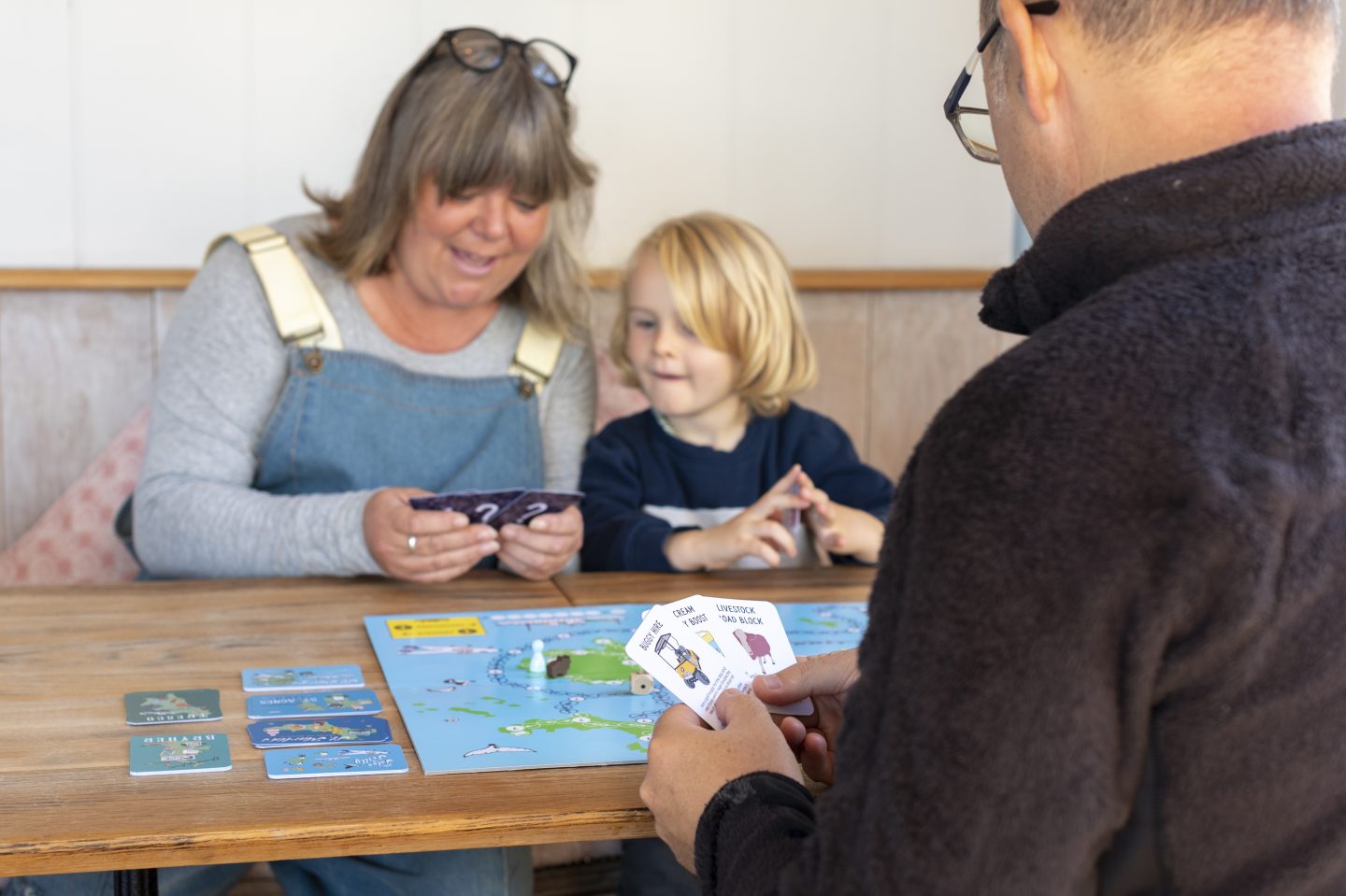 When playing the game, you can tell that Ellie knows the islands inside out. From weather delays to jetboats, between Troy Town ice cream and cows on the roads, the game is full of the quirks of Scilly life!

For children and adults alike, this is a game for anyone who is a lover of our unique isles. To be played on a rainy mainland day, on a sandy Tresco beach or on a winter evening with a glass of wine, it'll be the perfect companion in a variety of scenarios!
Help Ellie on this exciting venture and head to her kickstarter page where you can sign up to receive your own copy of the Isles of Scilly Board Game in 2023.
What's not to love about a board game based around our favourite place! Congratulations Ellie on this exciting product!