The Island Triptych: a collaboration between three islands
West of Pentle Bay, on the edge of the Great Pool, is a rum barrel. Home to some busy St Agnes bees, our latest Tresco residents are producing honey for a St Martin's product...
The Isles of Scilly is rooted in community and collaboration. On each island, and in every local business, there are signs of the neighbouring civilisations. Whether it is a painting of the St Martin's daymark hung behind a shop counter on St Agnes, crab caught by a Bryher fisherman being eaten on a St Mary's dinner table, or a Wednesday evening where gig boats from all five islands are swapped around and manned by different crews, everywhere you tread, there are traces of each community. It is a culture we are incredibly proud of and one we are constantly striving to keep alive.

One such example of this island crossover is happening right here on Tresco. With St Martin's, St Agnes and Tresco all playing a part, this little triad is a powerful example of the wonderful events that can occur through partnership.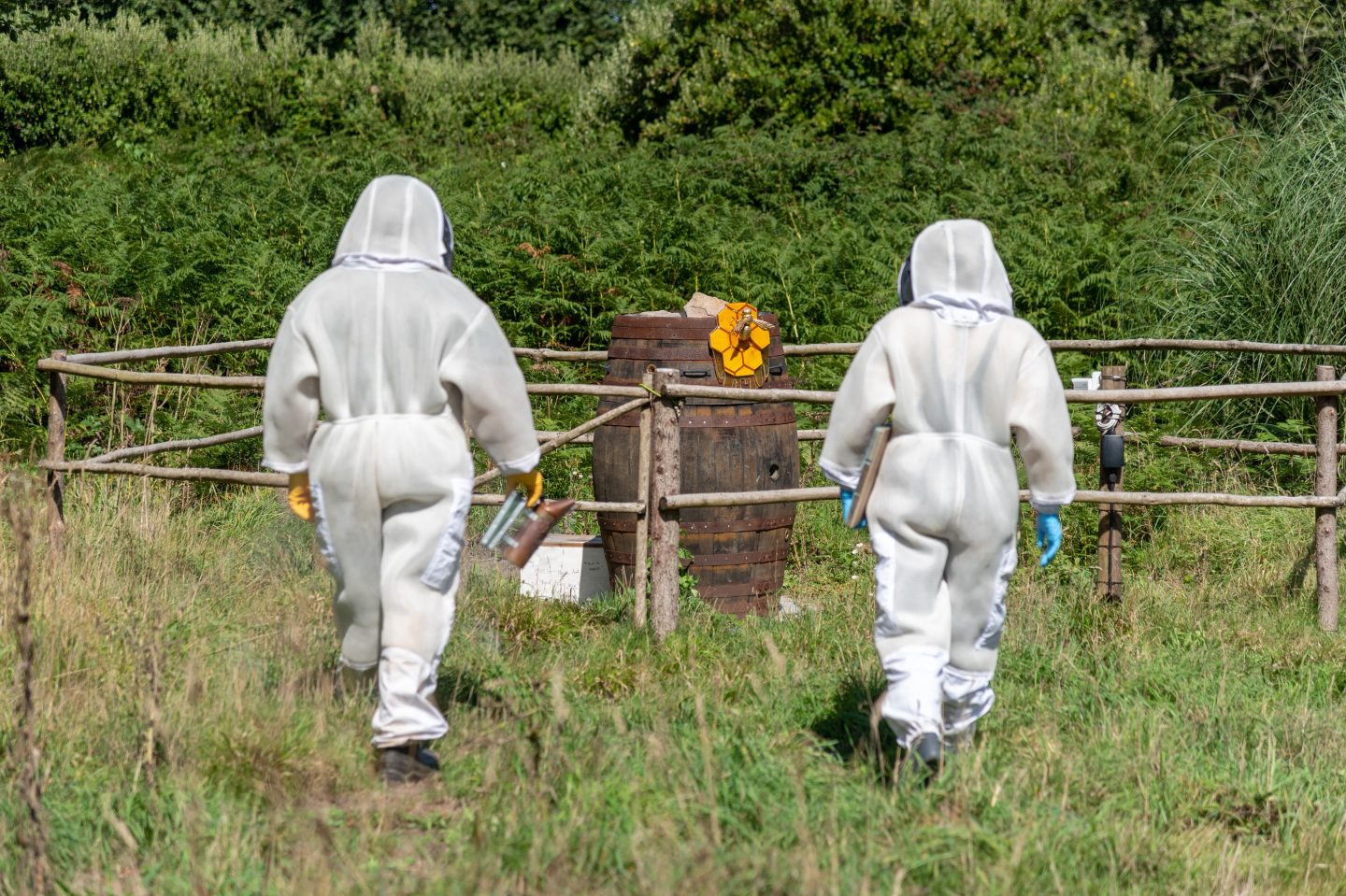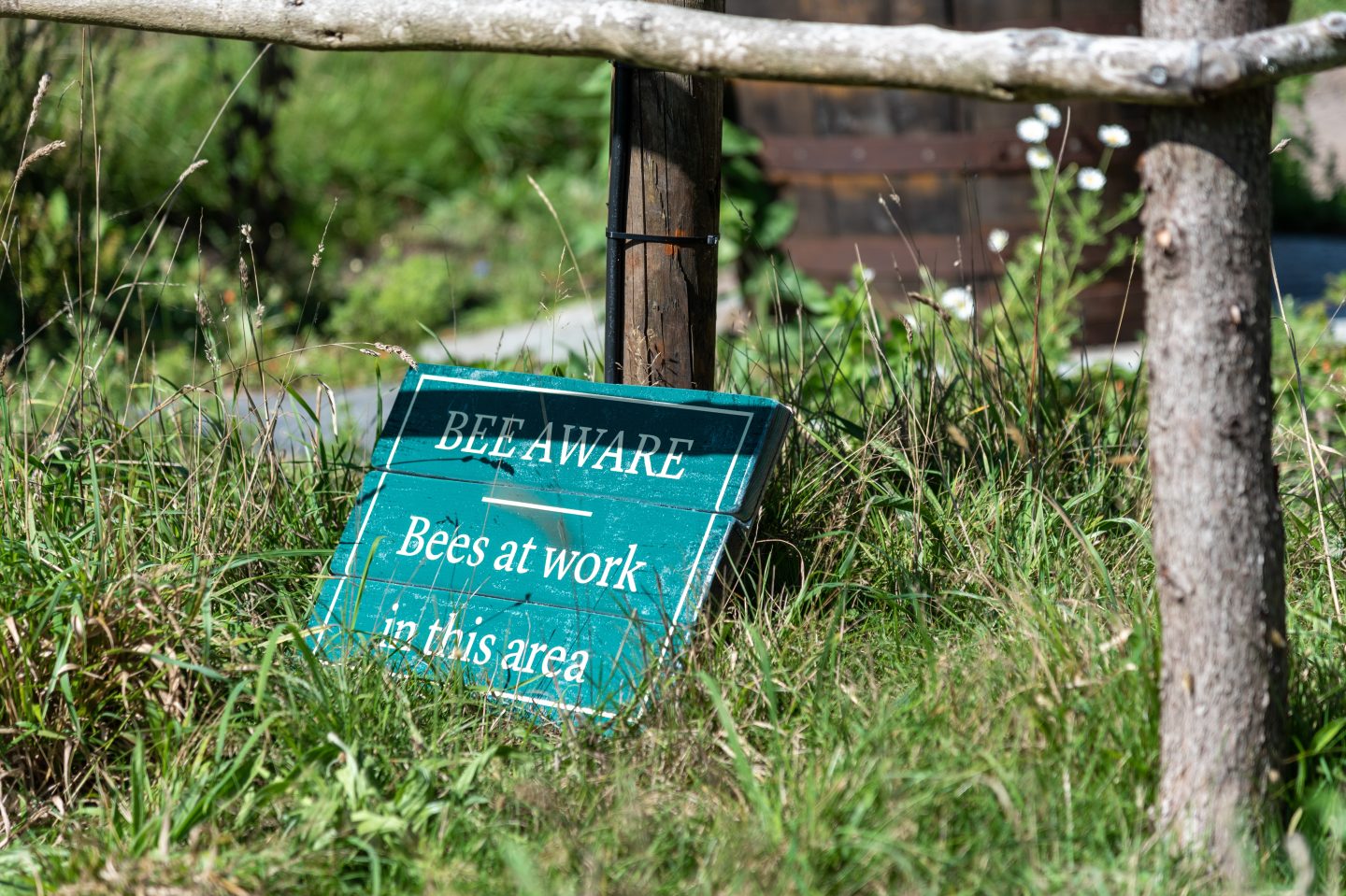 West of Pentle Bay, in a clearing by Borough woods, is a rum barrel. Although it is easy to ignore, this barrel was once in the SC Dogs distillery on St Martin's and is now home to some busy, buzzing residents. A colony of bees that were once St Agnes locals are our latest Tresco inhabitants and have a barrel home that is kitted out with everything they need. They were kindly donated by Mike Hicks and will now carry out their lives and work on Tresco in order to produce a St Martin's product.

Andrew Walder - the man behind SC Dogs - will eventually use this Tresco honey in his Honey Spiced Rum. Donned the Tresco Rum, it was produced in honour of long time Tresco resident Bruce Christopher - a keen beekeeper himself. Thus, the crossover and inter-island nature of the endeavour continues!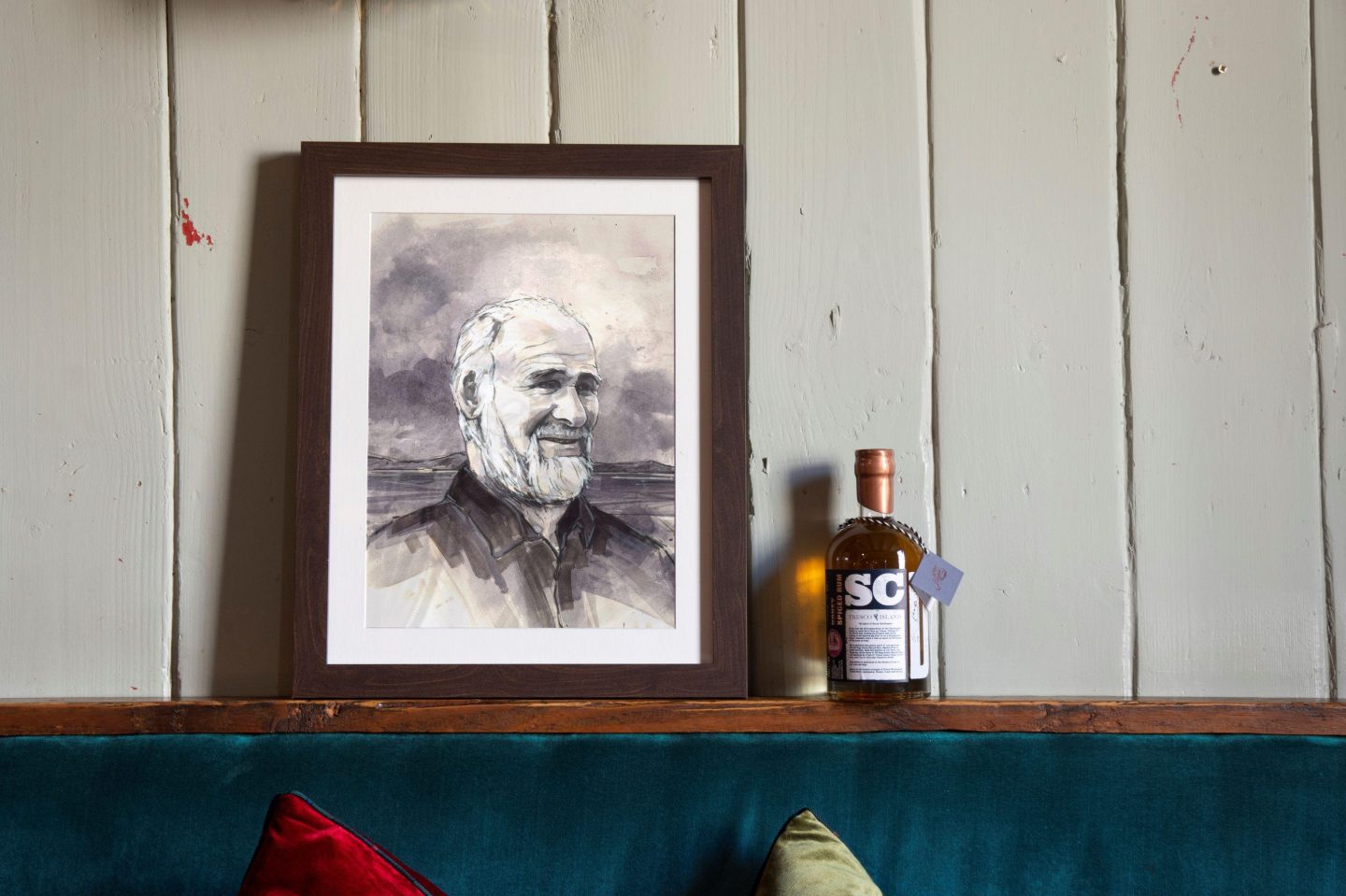 TRESCO HONEY SPICED RUM: A VISUAL JOURNEY
St Agnes bees
A colony of bees courtesy of St Agnes resident Mike Hicks
SC Dogs barrel
A St Martin's rum barrel kitted out to make the perfect bee hive
Tresco home
A lush environment in a peaceful corner of Tresco
Tresco honey
A deliciously sweet honey collected by Tresco beekeeper Jilly Halliday
Tresco honey spiced rum
A scrumptious drink and a product of three islands
Beekeeping is an artform and each keeper differs from the next. As this is the project of two different beekeepers, the care of the hive will be a balance of their methods. Although it will be resident beekeeper Jilly Halliday who tends to the colony on Tresco, she and Andrew will always consider Mike Hicks as donator of the colony, and the ways he would like the bees to be cared for. Such is the beauty of partnership and collaboration.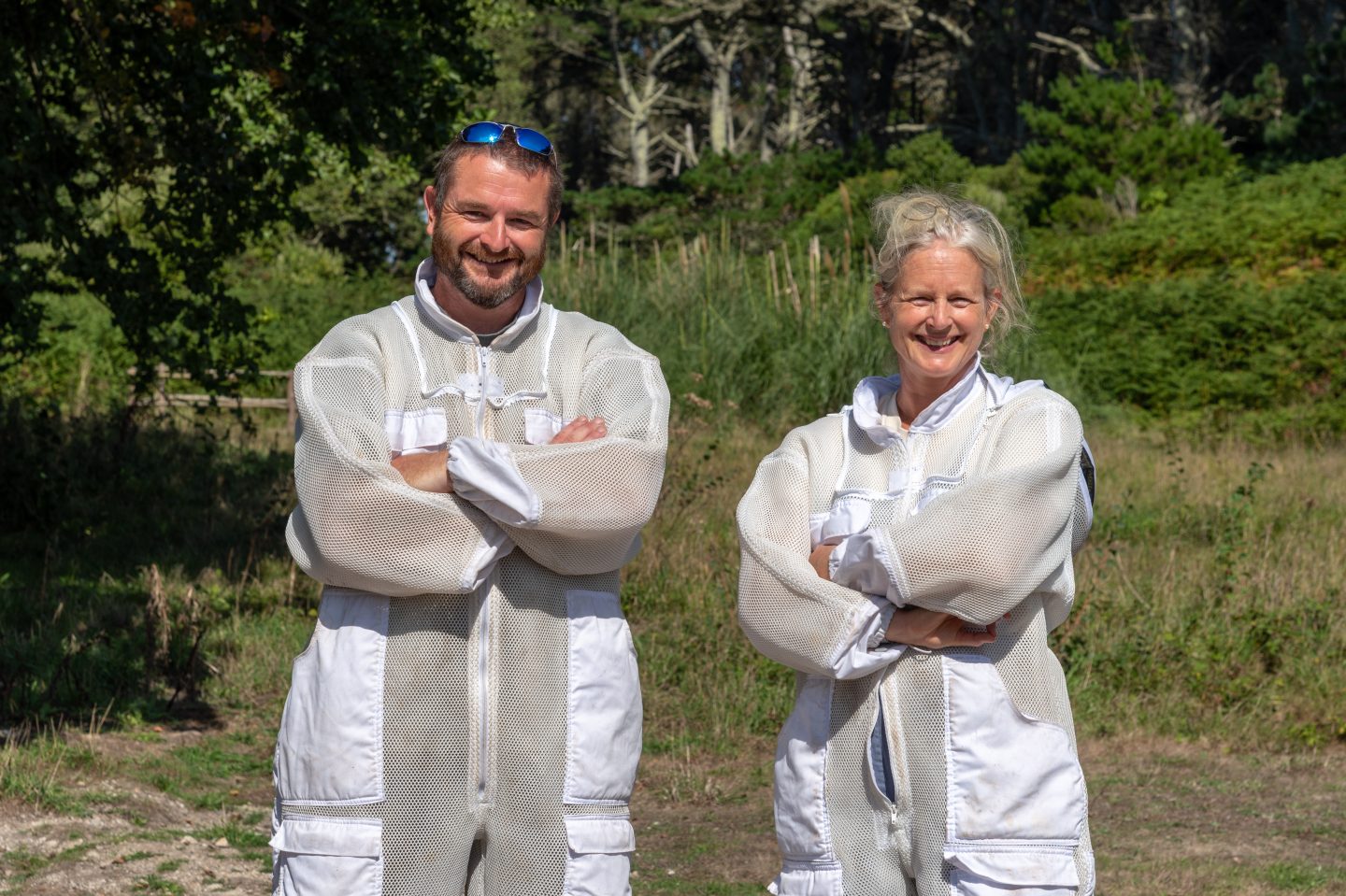 If you would like to find out more about our latest island residents, look no further. As part of the Isles of Scilly Wildlife Trust's Festival of Nature, book a place on a tour with Andrew and Jilly on Wednesday 19th October. What's not to like with barrels, bees and rum on offer!