Spring in the Island Kitchens
After an extended leave of absence, we can't wait for the delights of dining out once again...
To tempt our tastebuds, we met up with Executive Chef James Jones to sneak a look behind the doors of our island kitchens as our chefs prepare for the season.

Here's to long and lazy Ruin lunches, cosy New Inn nights, and something new at The Flying Boat…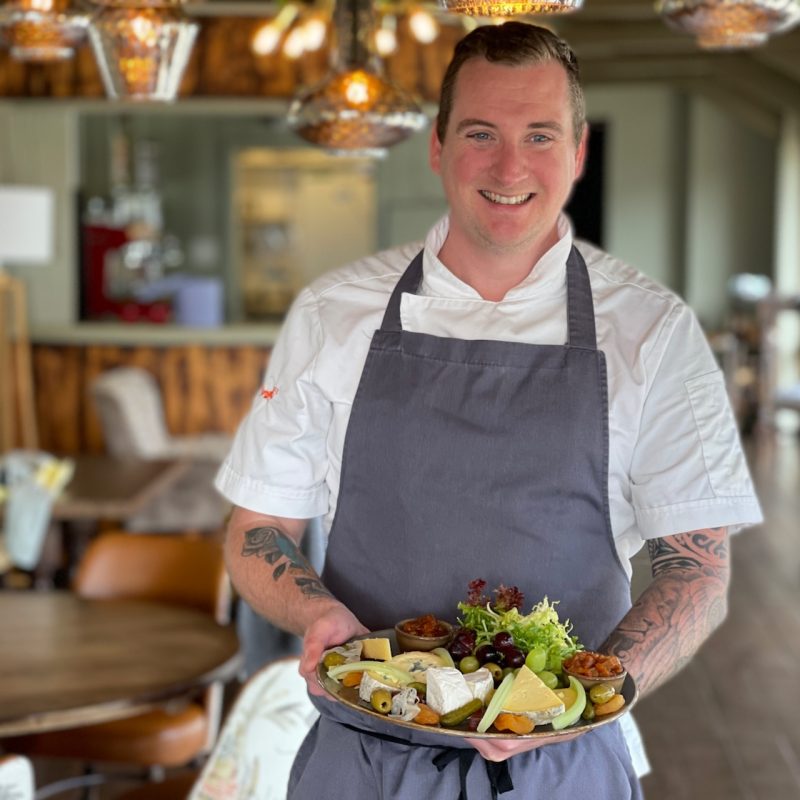 The NEw Inn
This spring, we're taking inspiration from the ocean surrounding us and the land that supplies us, with some hearty new dishes joining our classic pub favourites on the menu.

St Ives smoked salmon paté
This fab new starter features smoky St Ives salmon from just across the water in Cornwall, as well as fresh-picked crab from the Pender family of Bryher.

Add the tangy taste of pickled cucumber and the sweet and fluffy texture of toasted brioche, and you've got the perfect spring dish to awaken the tastebuds.
New Inn fish cakes

Making the most of the catch of the day, these chunky fishcakes change to highlight the freshest fish our kitchens have to hand.

Deliciously crispy on the outside and packed with tender, moist, flaky fish, our fishcakes are served on a bed of creamy leeks cut through by the crunchy contrast of pickled fennel.
Cornish flat iron steak

Juicy, marvellously marbled and packed with beautifully beefy flavours, our delicious Cornish steak is seared then grilled to your liking.

Just as we serve it up with crispy fries, a rocket and parmesan salad and a buttery Béarnaise, we dust the steak with Scillonian sea salt to really draw out the flavour.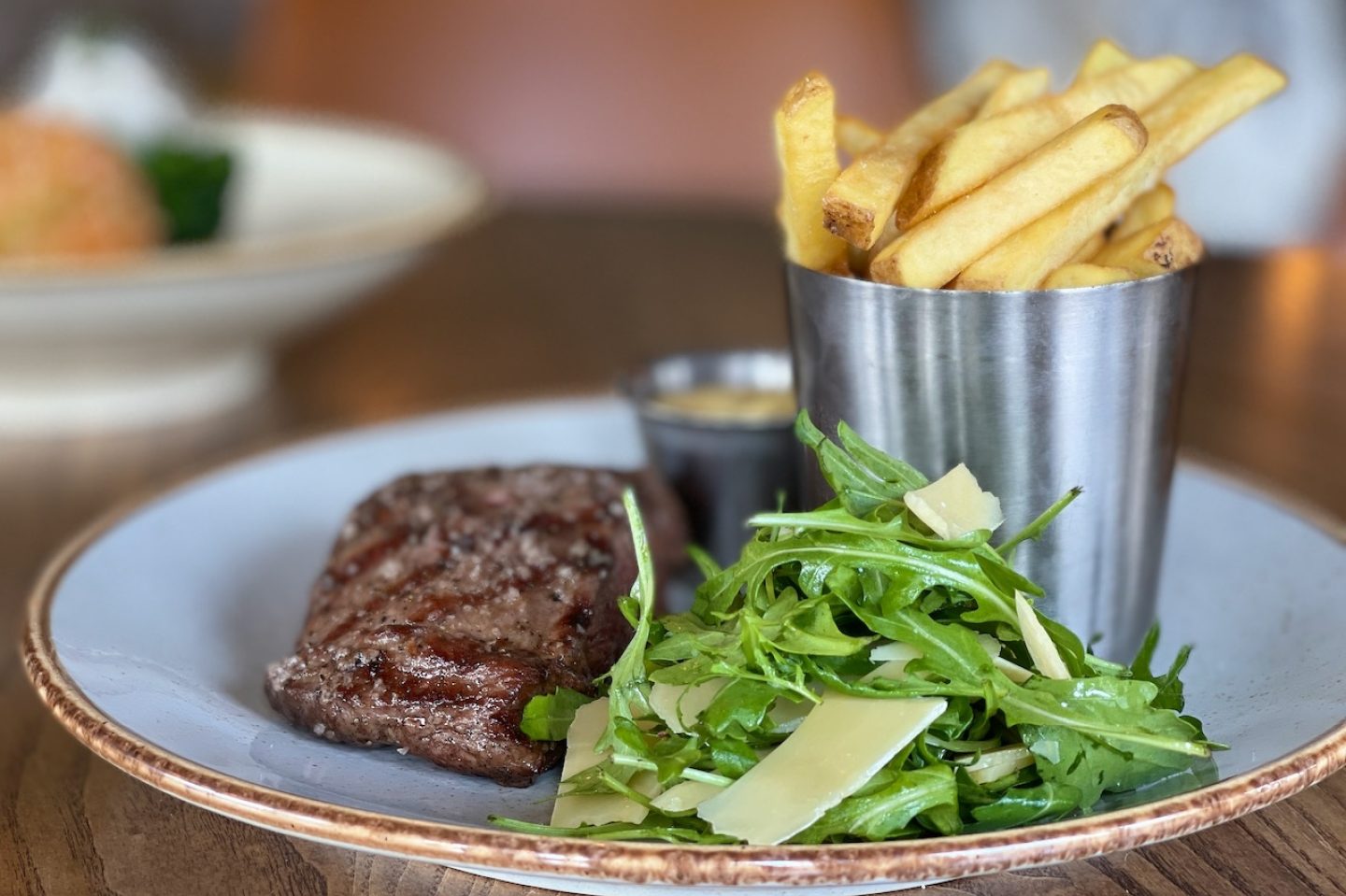 Dining at The New Inn this spring

The New Inn will be open for drinking and dining in our sheltered garden for groups of 6 or two households from 12th April (booking essential - call 01720 423006). We'll have large parasols and blankets to keep you snug when the sun goes down.

From 17th May, we hope to welcome groups for indoor dining once again, subject to government restrictions.
The Ruin Beach Café
They say you don't mess with a classic, so all your Ruin favourites are still on the menu, but our chefs aren't ones to rest on their laurels.
Two new island-inspired starters make their way onto the menu this year. How does Bryher crab & avocado on sourdough sound, or perhaps herby St Agnes air-dried cured beef with heritage tomatoes and a mozzarella, rocket, and watercress salad?
There's also a new wild mushroom tagliatelle main joining the woodfired favourites Crab Linguine, Catch of the Day and Cornfed chicken breast with parmesan and pancetta risotto.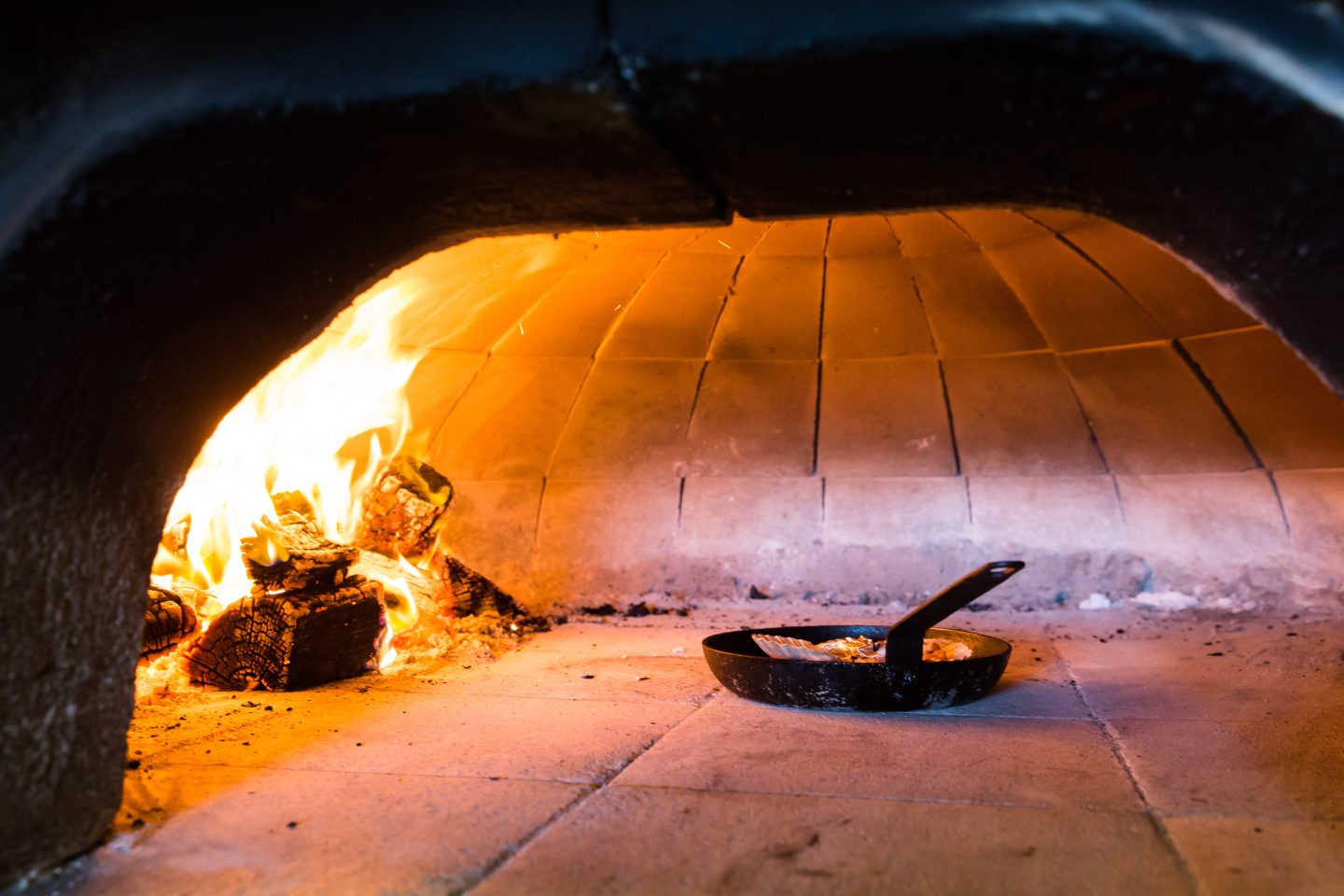 Cornish Cheese Sharing Platter

For us, though, the dish that's got us the most excited is a new addition to our popular Sharing menu. Our new Cornish cheese sharing plate is sure to be a favourite - perfect for sunny summer grazing on the terrace.

A selection of Cornish cheeses is perfectly paired with local chutney from Bryher, tangy quince and pickles, rich olives, and crispy sourdough and crackers.

Of course, you don't have to share…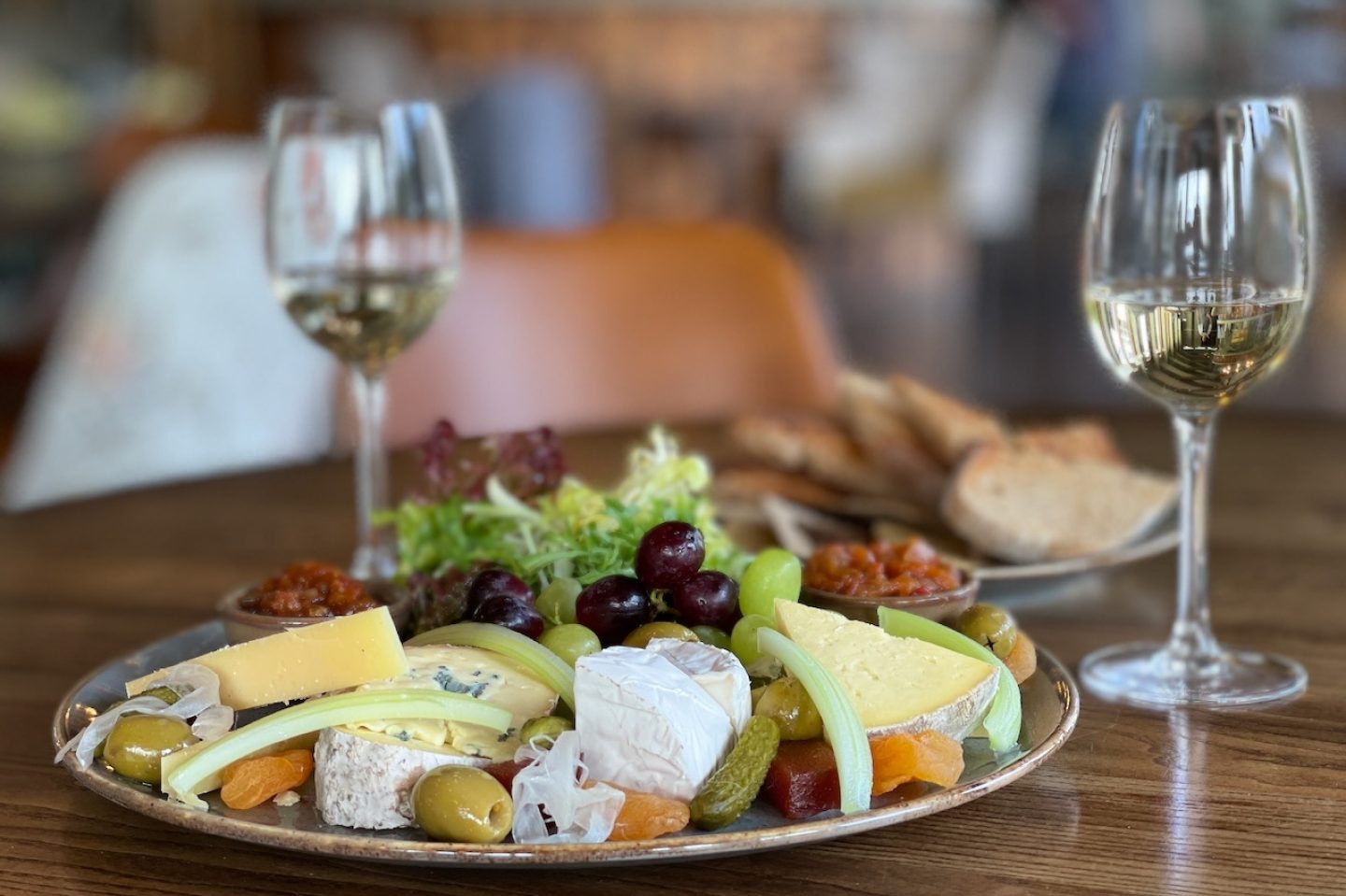 Vanilla & Tresco Honey Parfait

On Tresco, spring blends imperceptibly into summer, so we don't think we're getting ahead of ourselves by welcoming a classic summer dessert to the menu already.

We've given this summer classic a Tresco twist with our homegrown honey, made by Tresco bees that forage the island's length and breadth. We top this lusciously light parfait with fresh, sweet strawberries and mint, a crispy Cornish fairing and a scoop of refreshing strawberry sorbet from Troytown Farm on neighbouring St Agnes.

Hello, Tresco summer...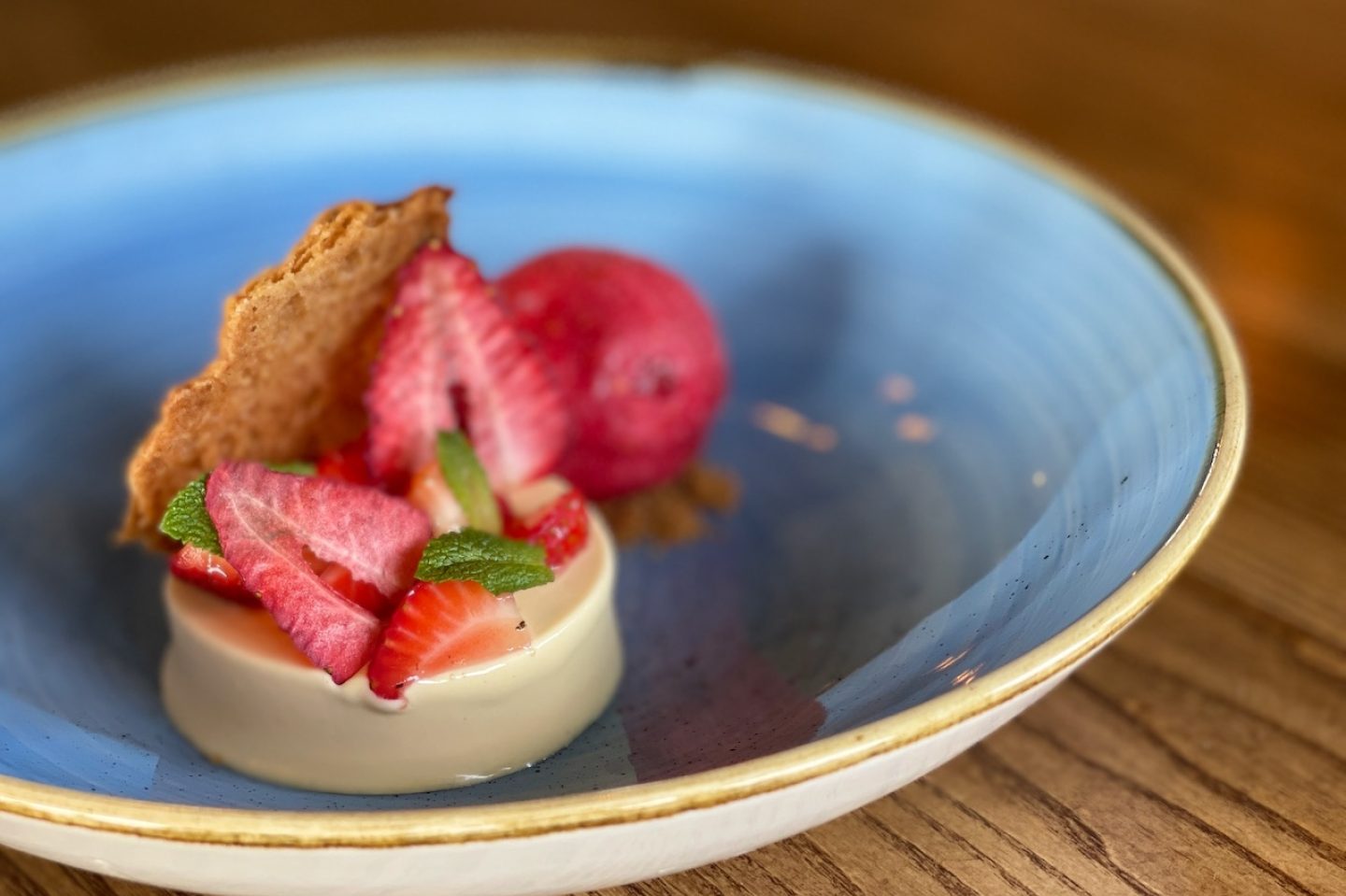 Dining at The Ruin this spring

The Ruin will be open for drinks and lunch on the terrace for groups of 6 or two households from 12th April (booking essential - call 01720 424849). We'll have large parasols and blankets to keep you snug if the sea breeze blows in. The Beach Hut will be open throughout the day for light bites and drinks.

From 17th May, we hope to reopen for indoor dining at lunch and dinner, subject to government restrictions.
The Flying Boat Café & Deli
From 17th May, we throw open the doors of the new-look, new-offering Flying Boat Café & Deli.

With mesmerising sea views from the old seaplane slip, The Flying Boat delivers picnic hamper favourites plus a simple menu of great local food and drink throughout the day.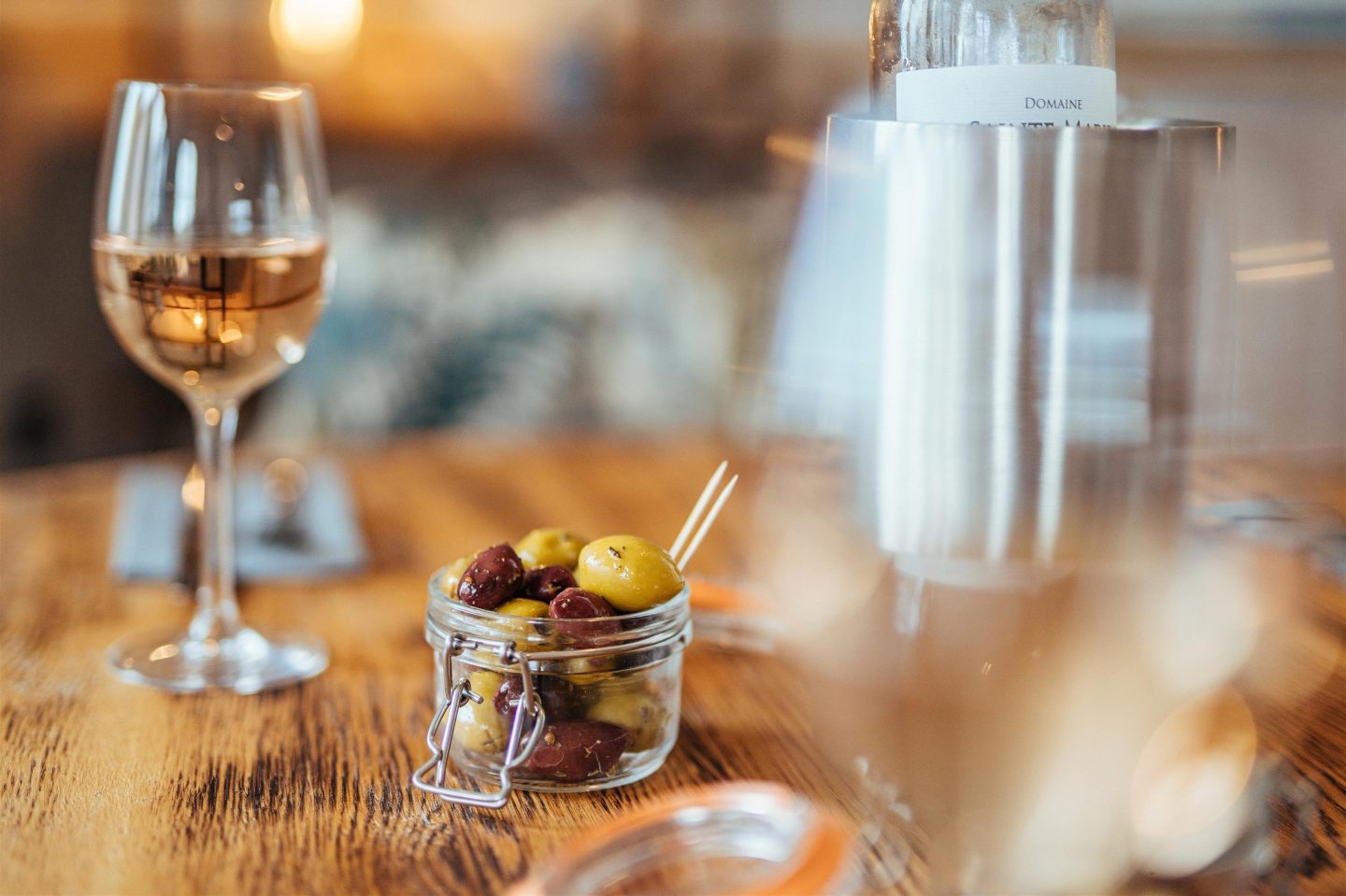 Pick up picnic essentials for a purposeful day on the beach or boat, or pause a while, savouring time in the company of a good book and a great coffee overlooking the ocean.

Breakfast on fresh pastries and smashed avocado on sourdough topped with poached free-range eggs, or pick up a granola pot or fresh loaf from Cornwall's Baker Tom to go.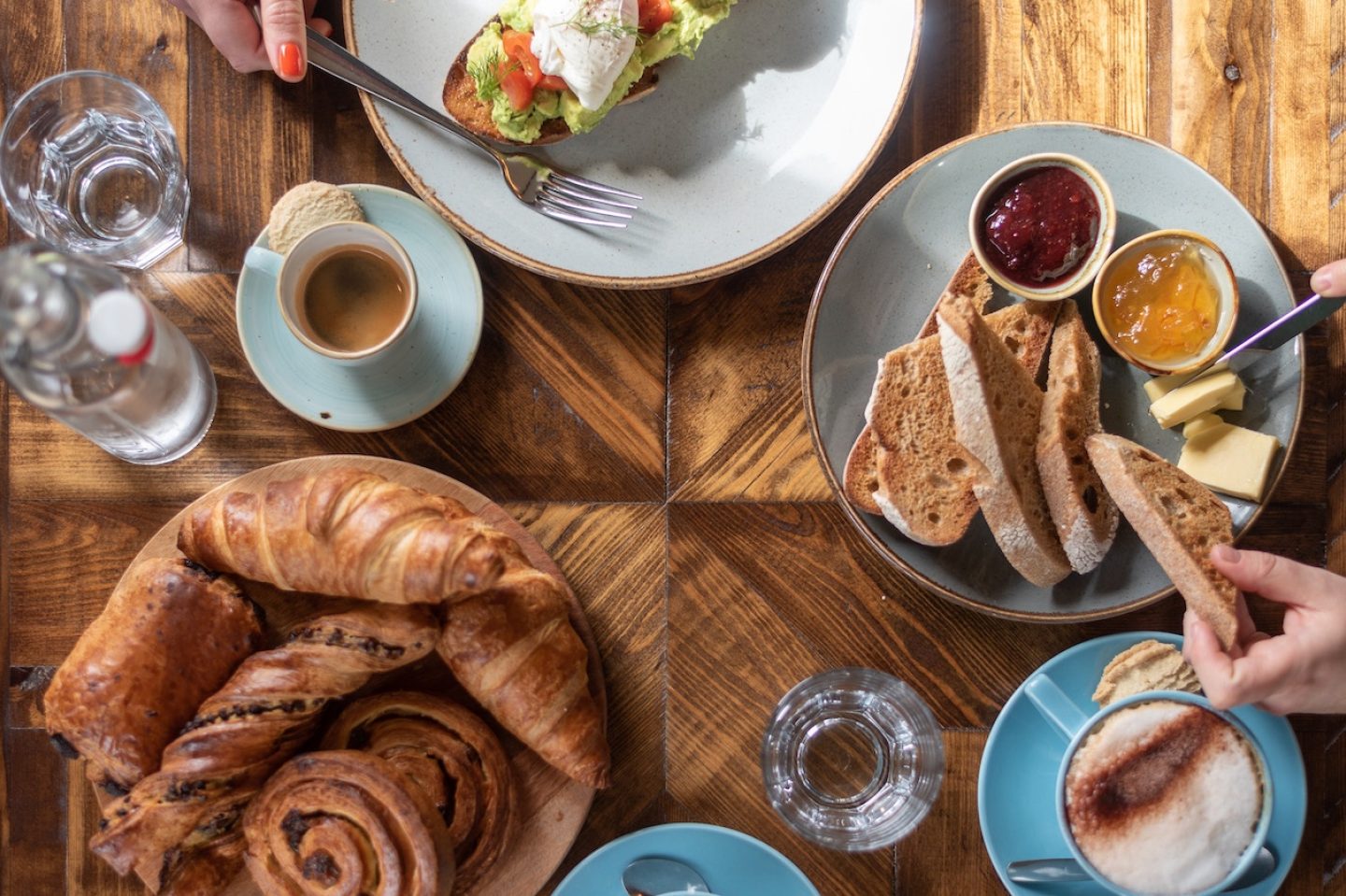 Recharge mid-morning with great coffee from Cornish roaster Origin and fresh loose-leaf Tresco tea blends paired with local home-baked cake.

Savour a colourful salad bowl and a smoothie after a spa soak, refuel with a decadent deli sandwich, or simply laze into the afternoon with a glass of organic wine, a good book and the shimmering sea views…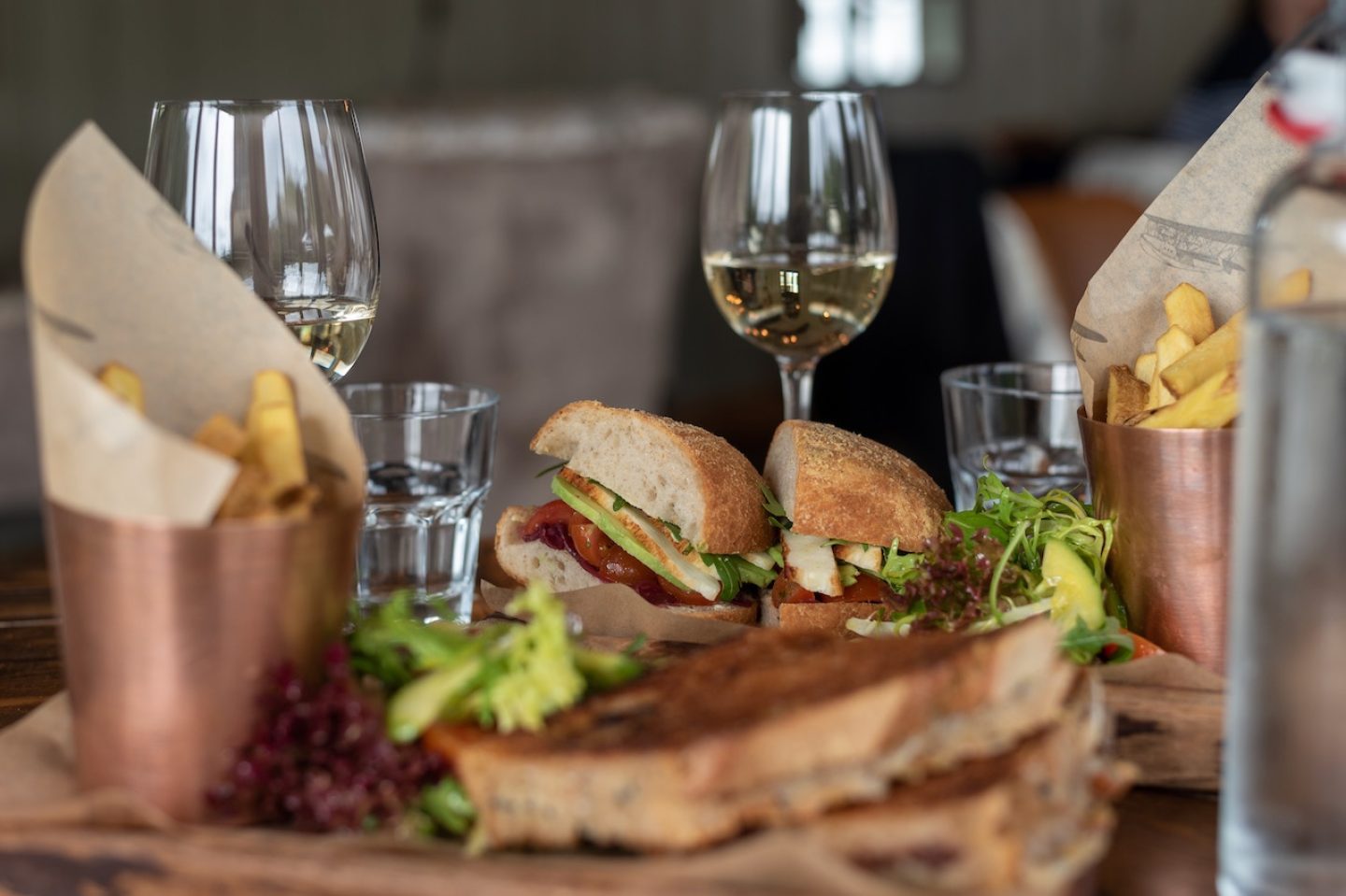 Dining at The Flying Boat Café & Deli this spring

The Flying Boat Café & Deli opens on 17th May, open daily from 9 am until 3 pm.