Reawakening time to be on Tresco this spring
Let the clear sea air blow away the winter cobwebs and discover great times together in the great outdoors on Tresco this spring...
Lose yourself amidst the spring blooms and sunny terraces of the Abbey Garden. Blow away the last cobwebs of a long winter and breathe in the clear sea air on a north end wander. Stroll sandy-toed along deserted beaches watching a lingering Scilly sunset. Take to the waves for an island-hopping archipelago adventure.

Here on Tresco, spring comes early, blending imperceptibly into an island summer...

The Garden Blooms
We're reliably informed by Garden Curator Mike Nelhams that late spring is the best time to visit the Abbey Garden. What plants are in bloom in April and May, we asked. "Where do I start?" came the reply.
April is the month to spot great blue spires of Echium. So prolific are these towering flowers that many have marched beyond the garden walls and can be spotted in hedgerows and borders across the island.
By May, the Mediterranean Garden – centred around Lucy Dorrien-Smith's shell house – is a spectacle. Among the sheltered terraces and bright botanicals, you could easily be overseas. But then, you are – those 30 miles of sea between the mainland and Tresco make all the difference…
From Banksia formosa from Western Australia to the famous South African Protea and even our very own natural hybrid Olearia, Mike rounds up some of the spectacular sights in our Spring in the Abbey Garden Journal post (and if you bump into him in the garden, he'll be happy to show you!)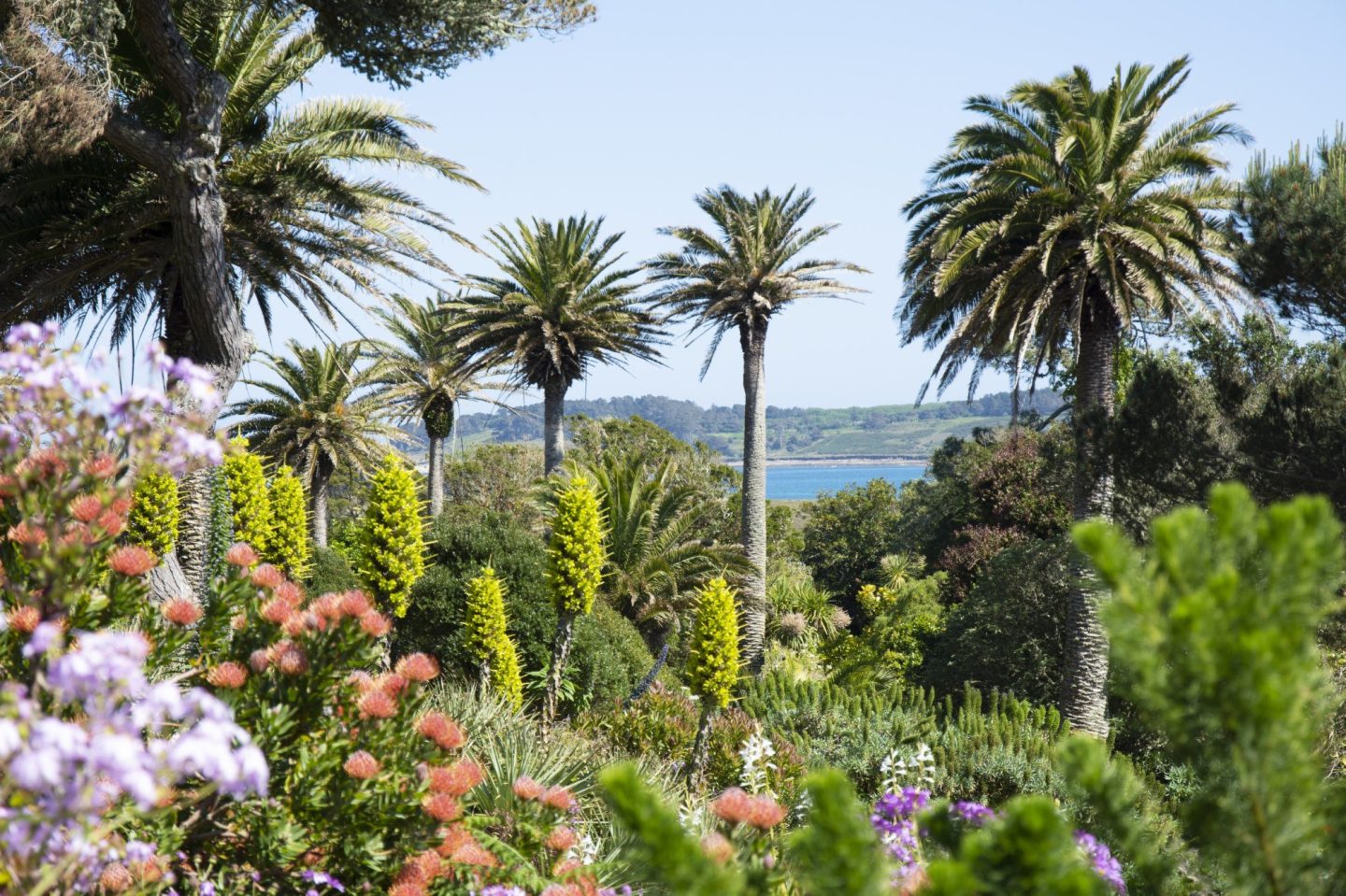 Great Times in the Great Outdoors
After a long winter, where better to get out and blow the cobwebs away than Tresco, where you've 800 acres of island to explore?
Wide-open spaces. Empty beaches. Miles of coastal footpaths to explore. A new seascape at every turn. The sweet scent of gorse in the clear sea air. Plan a circumnavigation of the island – you can easily do it in a day with plenty of time to take in the views – or simply set out and see where your feet take you.
Refresh your mind with Island yogi Gem Hansen in a private session from 12th April, or group sessions from 17th May, or enjoy a game of tennis on our outdoor courts. Reawaken the senses with an open water swim in the giant pool surrounding the island, or for those who prefer a more sedate swim, our heated outdoor pools are also open from 12th April, with our indoor pools and spa facilities reopening from 17th May.
If you'd rather be on the water than in it, pick up a paddleboard or kayak from the Sailing Centre for an island-hopping adventure with a leisurely paddle around the archipelago under your own steam.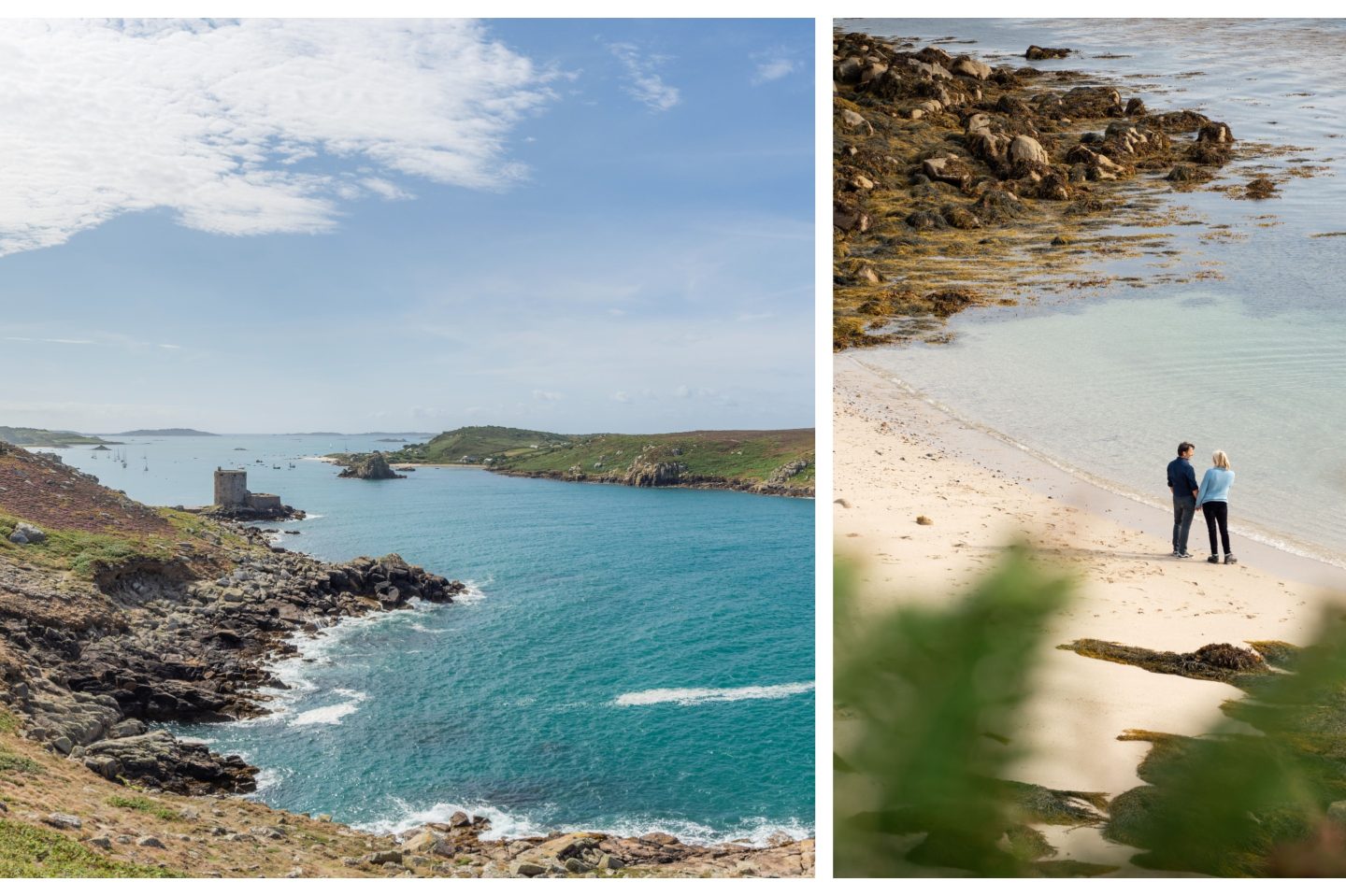 Food & Drink
Where better to enjoy dining inspired by the ocean than out in the sea air?
This spring, we're making the most of the long days and the evenings drawing out, embracing alfresco dining at The Ruin and The New Inn, as well as the Garden Café, from 12th April. We've got outdoor dining covered, with our large parasols, sheltered seating and even a box of blankets to keep you cosy when the sun goes down.
We're also launching our Dine at Home Menu, with favourites from The Ruin, The New Inn and COOK meals from Tresco Stores to enjoy wherever you choose. You can also order fresh shellfish and fish from Bryher's Island Fish for delivery to Tresco for a true taste of the islands.
From 17th May, The Ruin and The New Inn will be open throughout the day and evening for indoor and outdoor dining, and we'll throw open the doors of the new-look Flying Boat Café & Deli - perfect for picnic prep and light bites.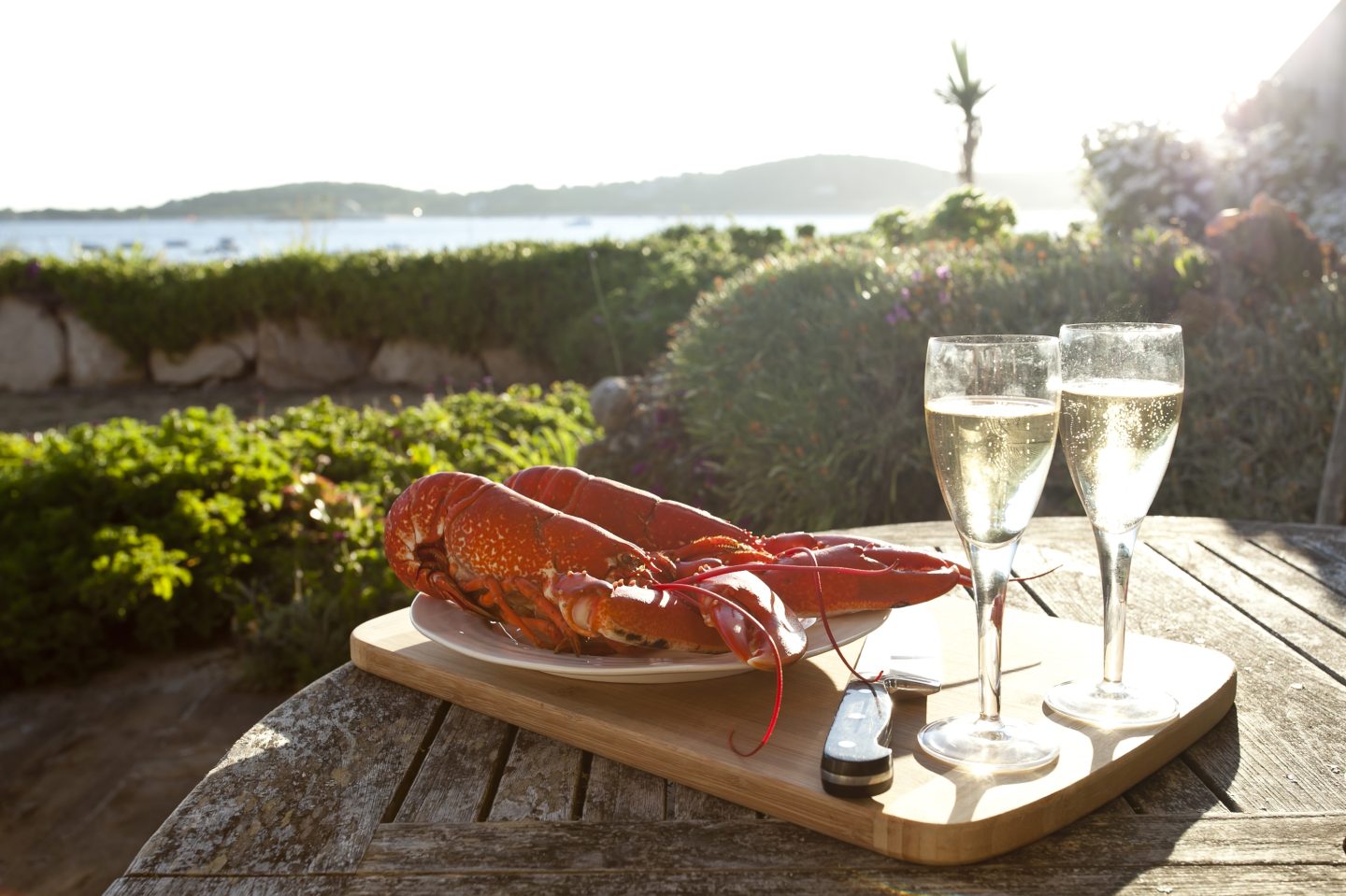 Find your perfect place to stay
From a breathtaking beachfront escape to a cosy countryside cottage, discover your perfect place to stay on Tresco this spring.
Our self-catering cottages are open to single-household groups and support bubbles from Monday 12th April. The New Inn reopens from Monday 17th May when we also hope to be able to welcome groups of 6 or two households in our self-catering cottages.
Welcoming you back safely
Wellbeing, happiness and peace of mind has always been at the heart of our island. Now, that's more important than ever before…

As we follow the Government's Roadmap and gently find our way back to a more normal way of life, we will always put the health and happiness of our guests, team and wider island community at the heart of everything we do. We also know it's important to be able to book with confidence at this uncertain time, so we've introduced our Coronavirus Flexible Booking Guarantee, to provide total peace of mind.
To find out more about how we're welcoming you back to Tresco with wellbeing and happiness in mind, take a look at our Coronavirus information page.