BBC Gardener's Question Time broadcast from Tresco Abbey Garden
BBC Gardener's Question Time will feature Tresco Abbey Garden in its broadcast on Friday 11th August 2017.
The programme will be broadcast on BBC Radio 4 at 3pm on Friday 11th August, as part of the Gardener's Question Time special 'Four Points of the Compass' series. The show will later be available on BBC iPlayer.
The programme – recorded in June – will feature gardeners from across the Isles of Scilly seizing their opportunity to get their horticultural questions answered by the panel of experts.
Tresco Abbey Garden curator Mike Nelhams joined GQT regular panellists Pippa Greenwood, James Wong and Bob Flowerdew, along with chair Eric Robson, to offer his local expertise.
Tresco Island offered residents from across the Isles of Scilly the opportunity to come along to the recording, with residents from all five islands having the opportunity to ask their questions.
The opportunity was particularly exciting for Pam Hicks from St Agnes. At 88, Pam is a founding member of the St Agnes Gardening Club and one of the islands' oldest residents.
Pam Beresford-Smith, who nominated Pam Hicks to attend the recording, said: "Pam is 89 and has listened to Gardeners' Question Time most weeks for literally decades.
"Listening to the radio is one of her great pleasures, although she is still able to do several hours gardening a week as well."
Pam is a particular fan of panellist Bob Flowerdew, who took great pleasure in meeting Pam and finding out about a fruit tree growing in Pam's garden, thought to date back to the time of the sinking of the Titanic.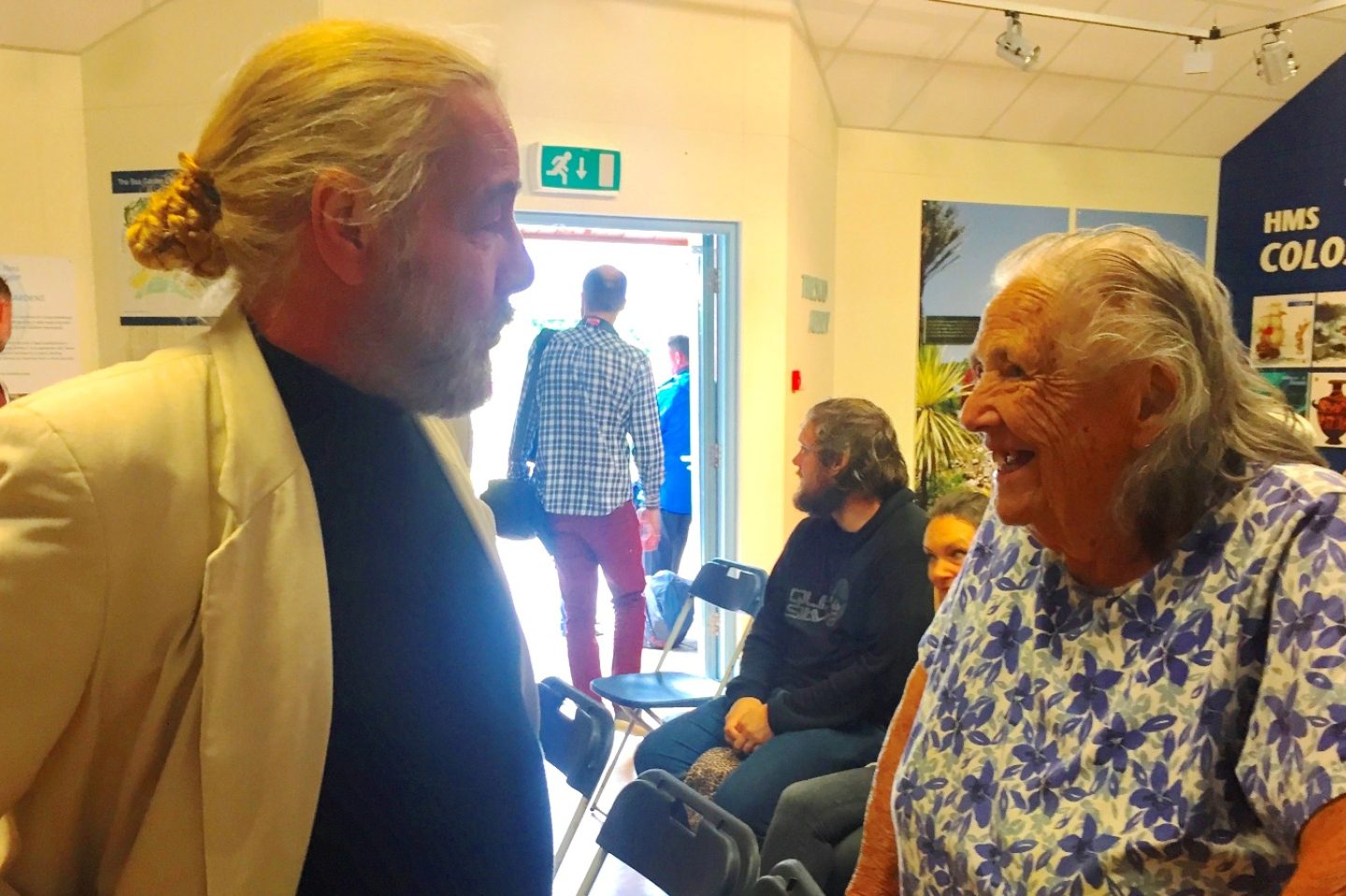 Islander Pam Hicks meets horticultural hero Bob Flowerdew