Autumn news from the Abbey Gardens
Just because we are now into the Autumn months, does not mean it gets quieter for our Abbey Garden team
The Abbey Garden is a hive of activity all year around. Just because the days are getting shorter and the air becoming cooler, does not mean it gets quieter for our gardening team!
The Autumn in particular is always a busy time of year for the garden as it is when we say goodbye to our students. They become a part of the island and it is always bittersweet to see them leave and embark on new adventures. Our 2022/23 cohort were Thomas Davies, Brett Haythorpe and Alex Goodyear and we would like to thank them for all their hard work across Tresco. From the Abbey Gardens to the landscaping of Blockhouse Cottage, the three of them certainly made their mark on the island. Each has now gone onto other green pastures and we are wishing them the best of luck.
But as we said goodbye we also said hello. Three new students have joined the team and we would like to wish them the best of luck for the year ahead. Welcome to the team Hannah Moore, Harriet Bradnock and Phoebe Jayes!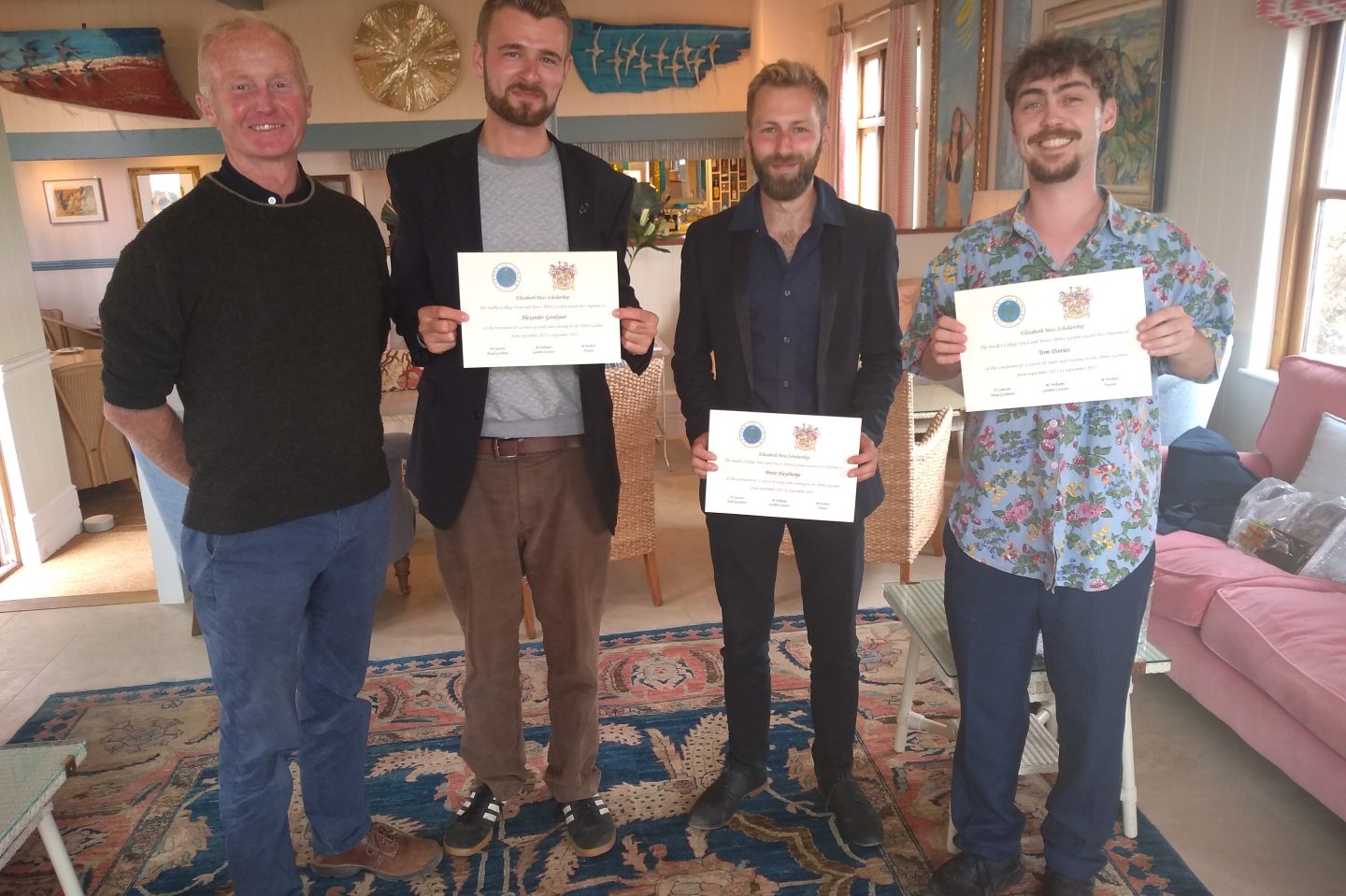 The Abbey Garden has also played a special role in the wider community recently. Carreg Dhu - a community Garden on St Mary's - is a wonderful place and is cared for entirely by local volunteers. They reached out to us asking for plants and of course we were happy to oblige. Propagator Emma Lainchbury potted some plants and sent them off on a boat to St Mary's with local Max Cole. We can't wait to see them in and amongst the plants there!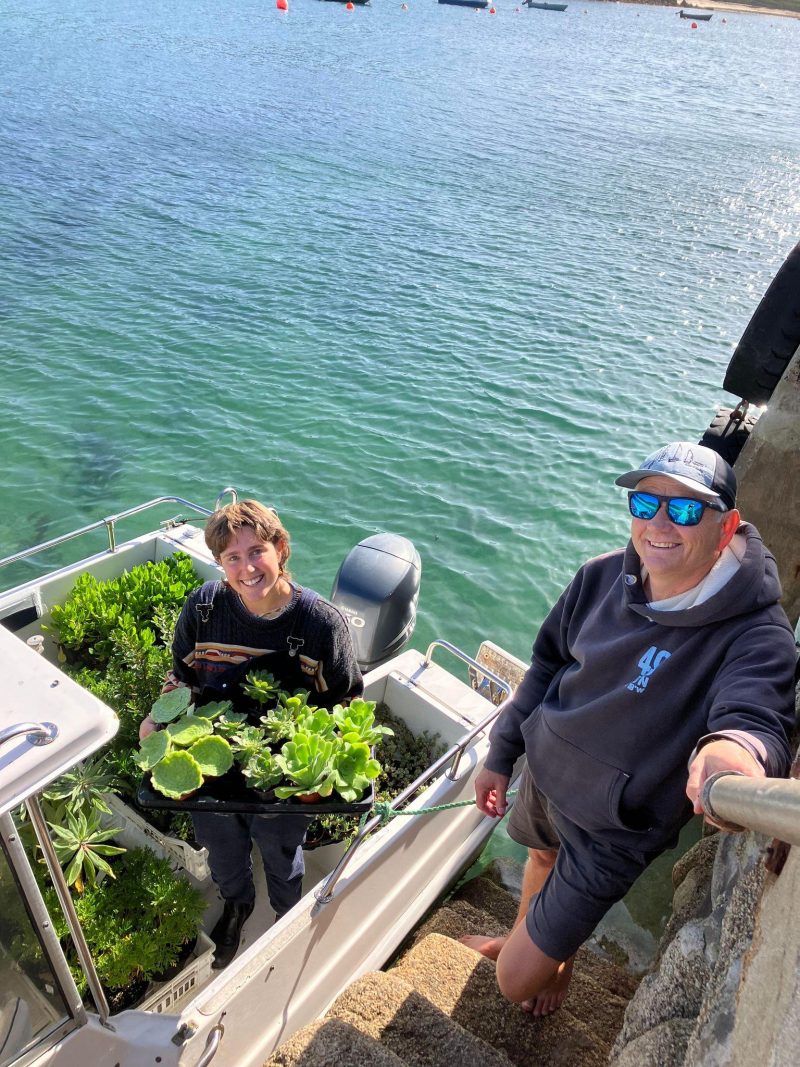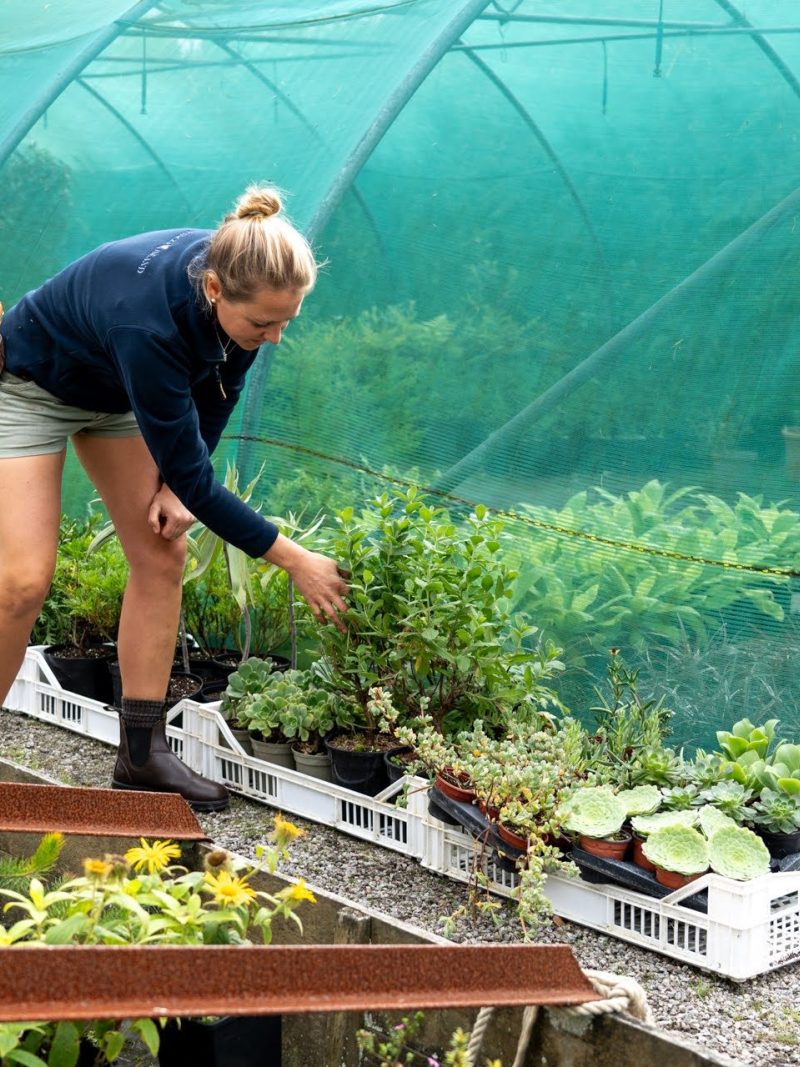 Finally, just the other day, Andrew Lawson and Mike Nelhams nipped up country where they attended a two day Head Gardeners Conference at "The Newt in Somerset".
Since 2014 the gardens at The Newt have been reshaped by Italo-french architect Patrice Taravella into an experience that is both beautiful and useful mixing ornamental and productive elements. At the core of the garden sits the parabola, a walled garden concealing an Apple tree maze while at the edges a diverse woodland providing shelter habitat for native wildlife.
The conference was opened by Jim Carter and his wife Imelda Staunton, better known to many people as Carson from Downton Abbey and the Queen from The Crown.
From there on it was a whirlwind of eminent speakers across the spectrum. A carefully curated panel of experts discussed topics from bugs, bio-control and compost to diversity and visitor expectations!!
Workshops and panel discussions were lively with the conference hardly pausing for breath.
There were attendees from nearly 80 major gardens across the country both private, National Trust, English, Scottish and Northern Irish. There were English Heritage and Botanic gardens including Hampton Court, Stourhead, Great Dixter, Mount Stewart NI, Wisley, Kew, Cliveden, Sissinghurst, Heligan, Bodnant and many others!
Also in attendance were gardeners from "Babylonstoren" the new super garden in South Africa (just outside Cape Town) and the sister garden to "The Newt." Moreover, Tresco has sent three students on work placements there over the last three years.
We had a particular interest in the event both in that it is a partner garden with "The Newt" but also that the present Head Gardener - Stephen Herrington - is a 'Tresco old boy' having been a Scholarship holder on Tresco in the beginning of his horticultural career. As if that wasn't enough, Steve O'Brien - also Head of Ornamental - is another Tresco Scholarship alumni!
It was a happy Newt / Tresco reunion with Stephen, Steve, Mike, Andrew and Alasdair Moore (now overseeing The Lost gardens of Heligan but once our Assistant Head Gardener at the Abbey Gardens and then our Marketing Manager).