Seasonal Autumn Gifting – Island-Inspired Treats
As the seasons change, ensure those memories of Tresco hold strong with our autumn gift guide.
Tidal Half Zip
A sure favourite on-island, this Tidal Half Zip suits everyone – a subtle, understated piece perfect for autumn layering.
Available in classic navy and finished with embroidered lobster and screenprinted 'Time to Be' stamp.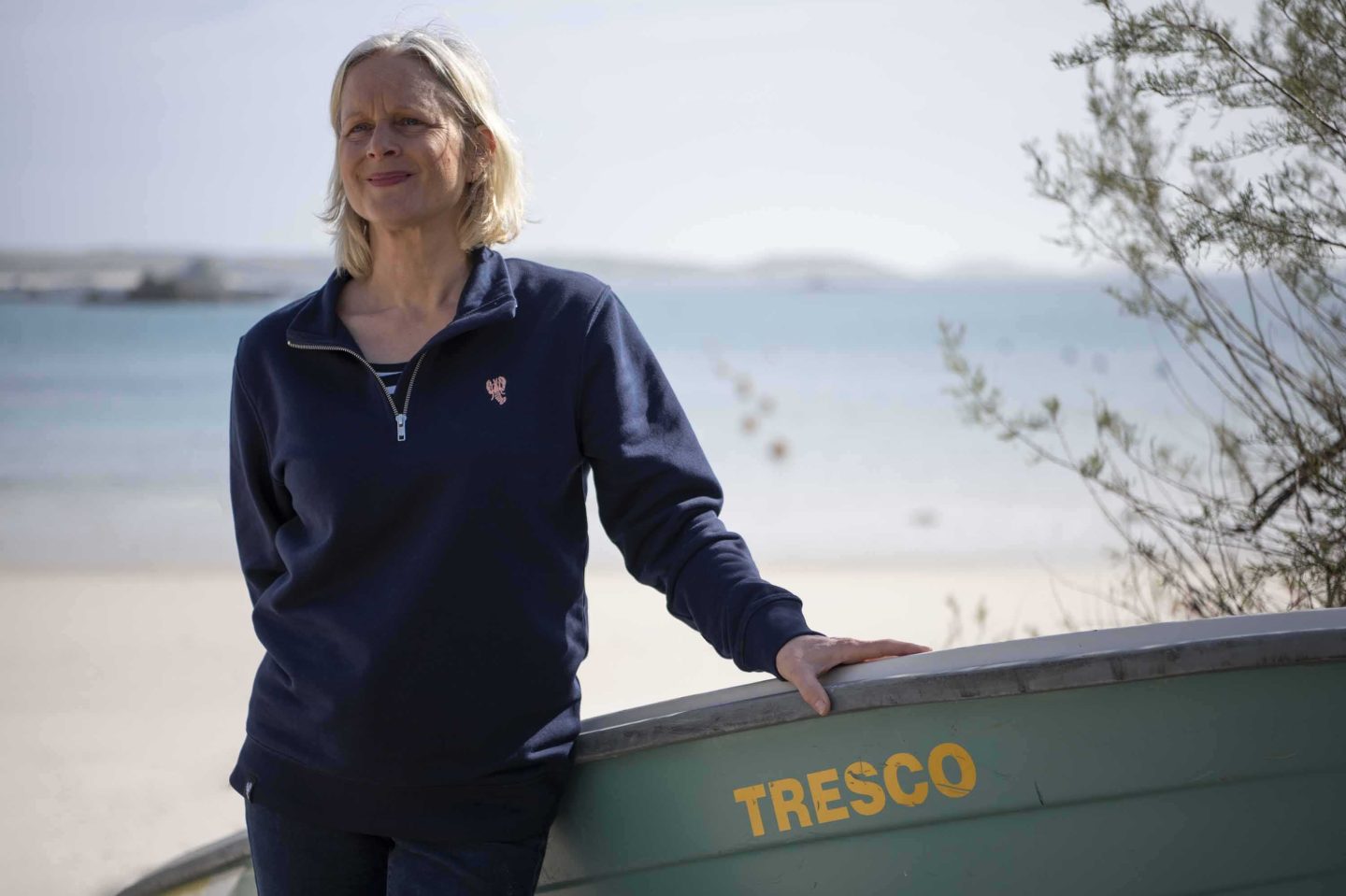 Wooden Postcard
An evocative memento of your island escape – these wooden postcards feature a series of coastal scenes captured by islander Ellie Tabron.
Send as a gift to a fellow Tresco fan, or display at home as a family reminder.
Cromwell's Sweatshirt
The understated lava grey tone of this sweatshirt makes for perfect autumn wearing. Finished with the Tresco-centric shape of Cromwell's Castle, illustrated on-island by Emily Parsons.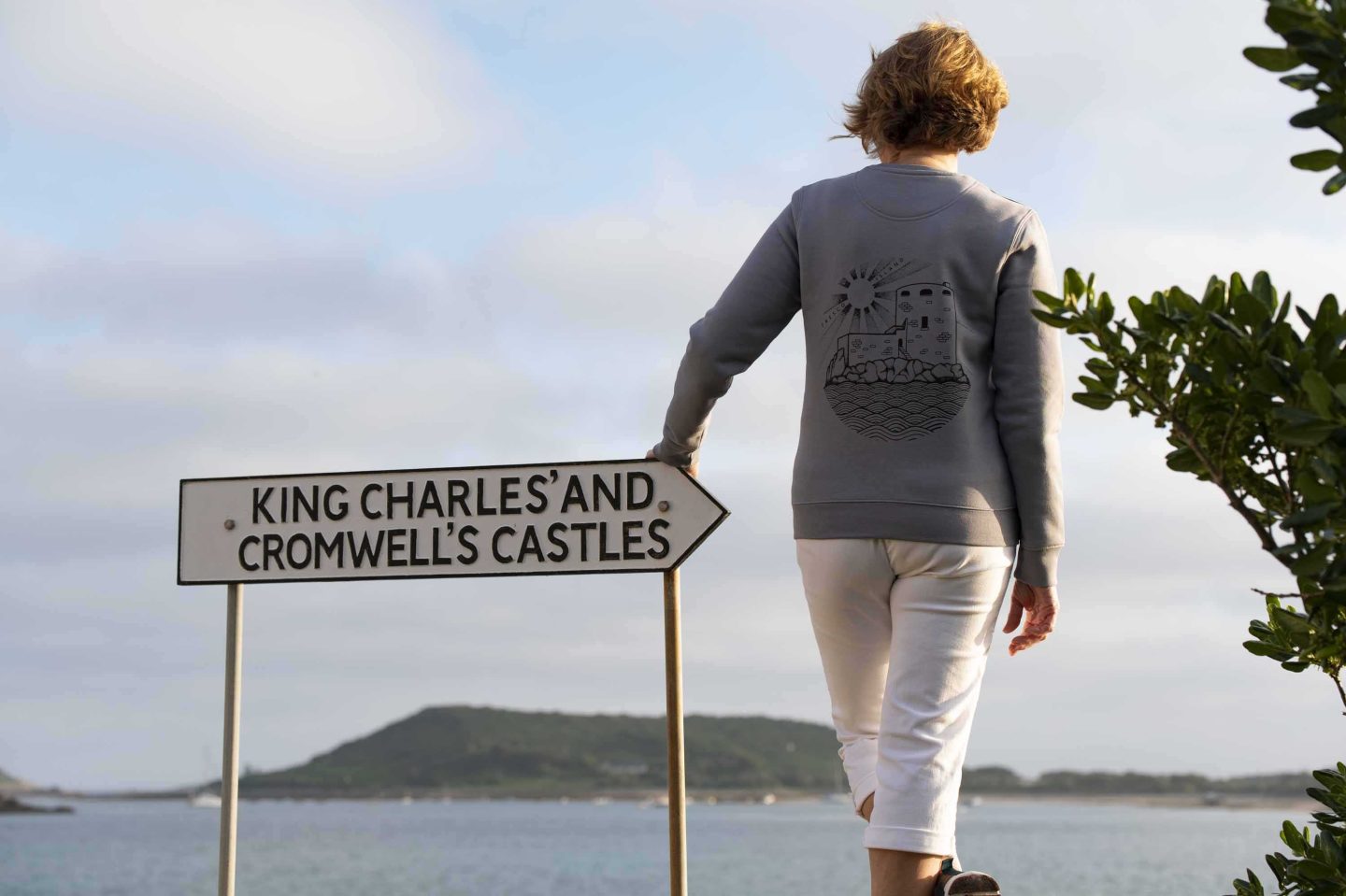 Mini Palm Hoodie
It's the time of year to start bundling up – keep the little ones cosy with our Mini Palm Hoodie.
True Trescophiles will remember the retro island palm – now featured on the back of these little hoodies, available in muted colours.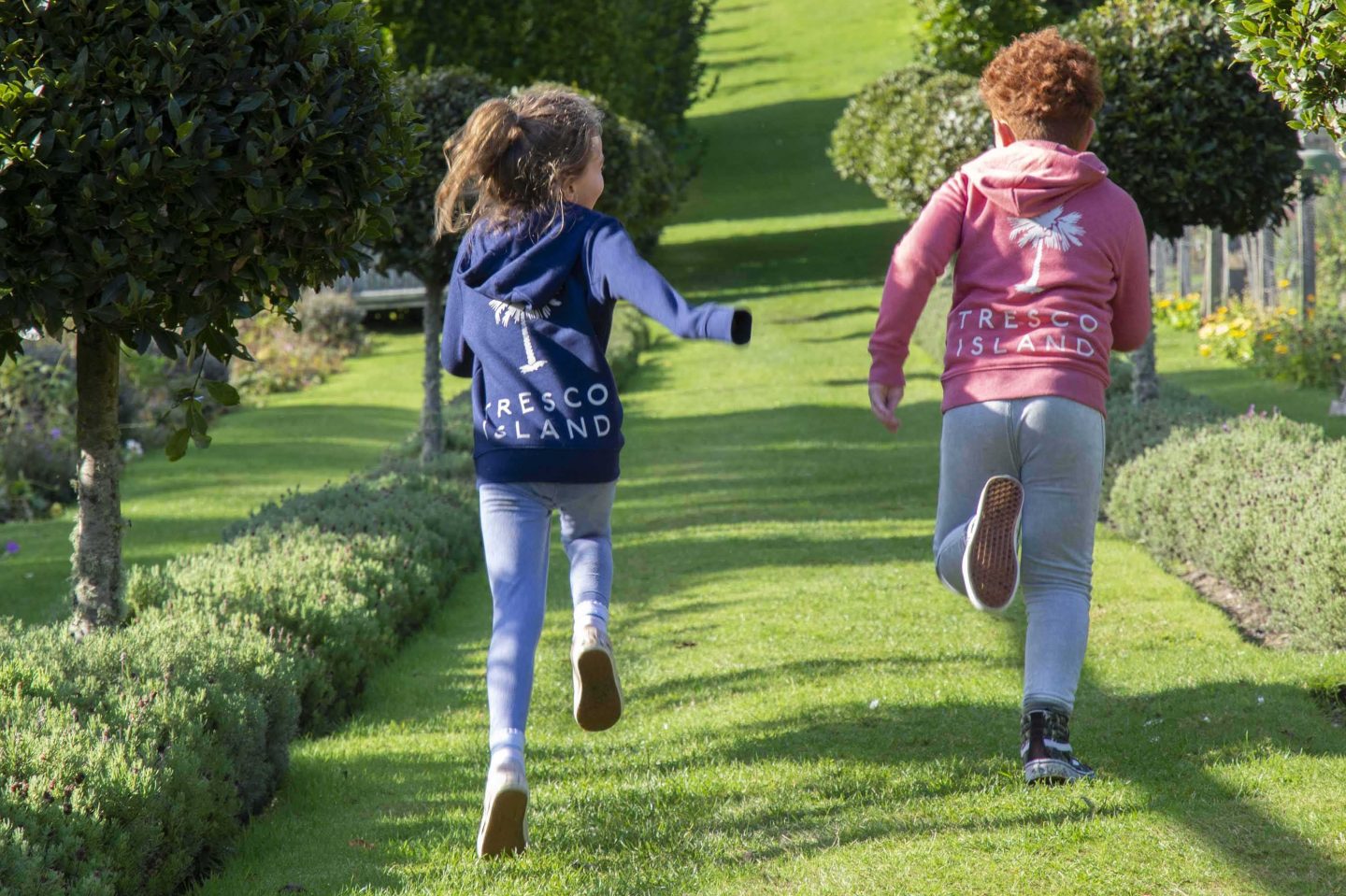 SC Dogs Tresco Honey Spiced Rum
Seasonal sipping courtesy of SC Dogs, small-batch distillery based on neighbouring St. Martin's. This very special rum heroes Tresco legend Bruce Christopher, farmer, fisherman, bee-keeper, coastguard – a man very worthy of this thoughtful tribute.
The rum is made with honey from Tresco Abbey Garden bees, elevating the warmth and sweetness – delicious over ice or served with a quality mixer.
Protea Sweatshirt
Enhance your autumn wardrobe with this vibrant, protea-print sweatshirt – ever so cosy and an apt seasonal reminder of blooming times to come.
Organic cotton blend, available in soft cream or mottled heather grey.