An Island Christmas
Who better to let you into the little island secrets than a local? We asked some of our islanders for their festive favourites...
Ruth - Island Office Manager
I love strolling along the deserted sands of Gimble, round the north end to blow the cobwebs away, finishing up at The New Inn for a hot chocolate. The islands beaches and paths are deserted and the weather is the biggest suprise of all - it can be as warm and sunny as a spring day, or you might get to witness a majestic Atlantic storm rolling in.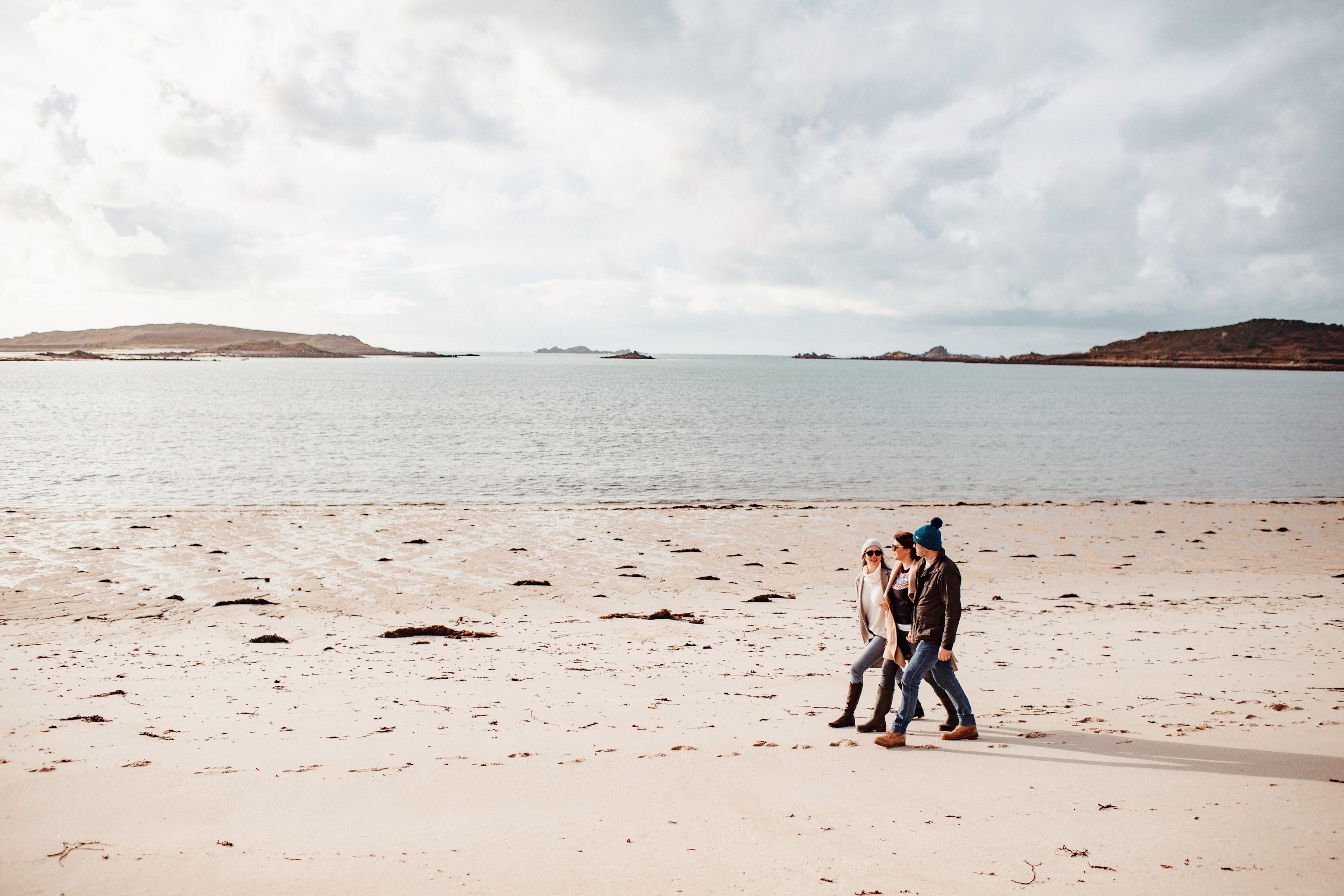 Rachel – The New Inn
The best thing is that once you're here you can just completely relax. There's no last-minute panic shopping; just a wander around Tresco Stores on Christmas Eve with a drink and a mince pie in hand! There's no need for a designated driver, no endless visits to distant relatives; it's the most relaxing Christmas you'll have.
Jon - Tresco Abbey Gardener
I'm a bit of a foodie, so for me Christmas really begins when the Penders of Bryher bring across the lobster and crab orders, ready for Christmas Day. Who says Christmas has to mean turkey?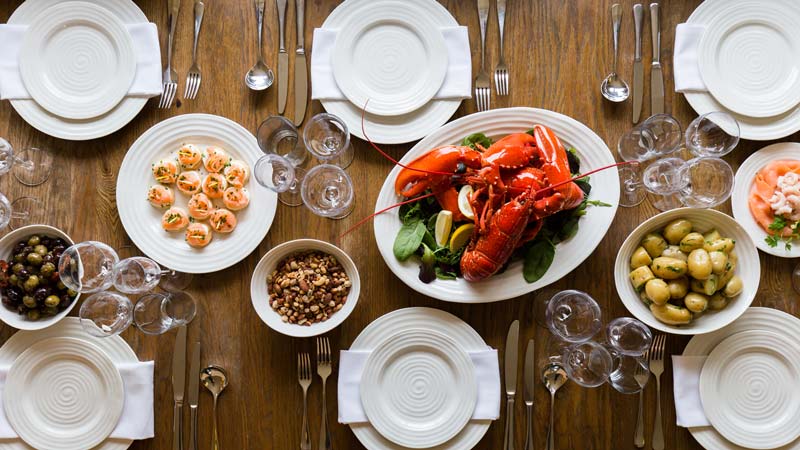 Anna – Cottage Manager
For us, Christmas starts early as we deck the halls across all of our cottages. We put the Christmas trees up in the cottages, lay the log burners and put out the Christmas Hampers – then once all the guests are in and cosy it's time for our own decorating at home.
Sasha - Marketing Assistant
There really is nothing like our Christmas Eve candlelit carol service for enveloping you in that warm Christmassy feeling. The Church is always full and it really doesn't matter if you can sing – everyone's just in a great Christmas spirit!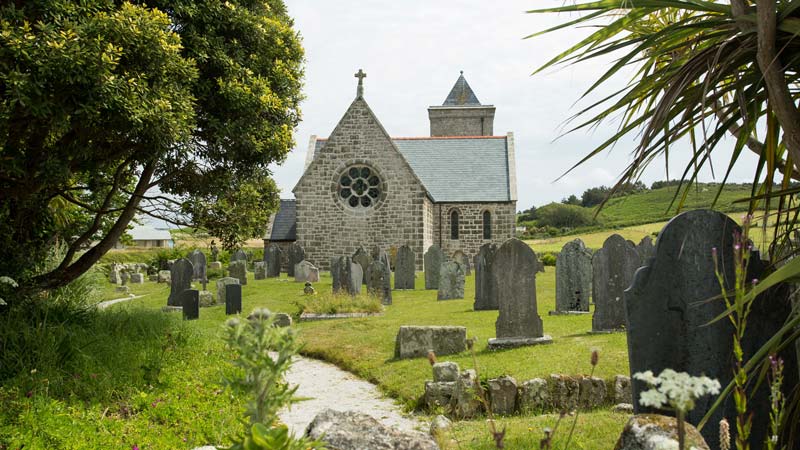 Kate – Cottage Gardener
It's something of an island tradition to take a dip in the sea at New Grimsby on Christmas morning, before heading to The New Inn for a hot chocolate. Of course others just prefer to stick to the warmer waters of the pool at Tresco Island Spa...!
Kerra – Island Office
The warm and friendly atmosphere across the whole island at Christmas is just wonderful; it's what Christmas is all about. Nothing is quite so reminiscent of this Christmas spirit than The New Inn bar on Christmas Day as everyone gathers for a drink after Church or opening presents.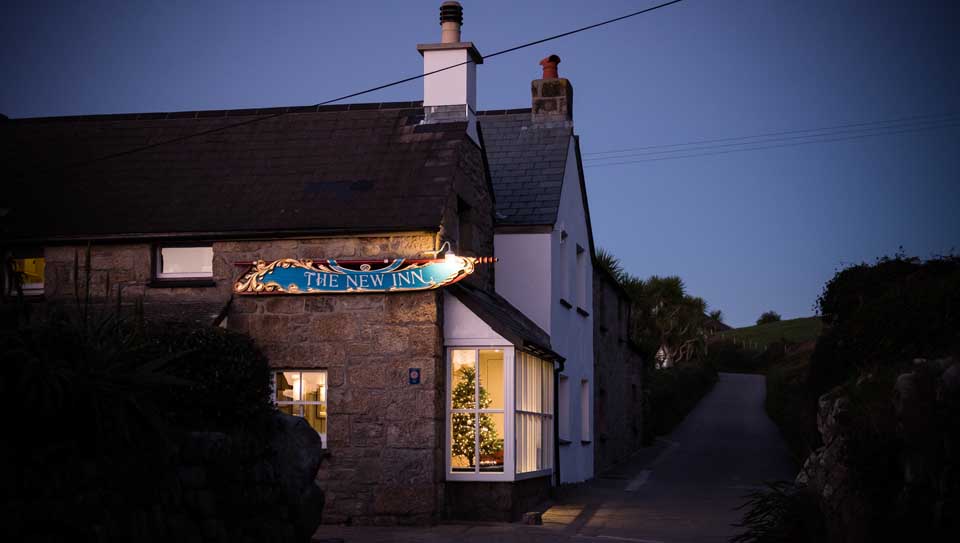 Ginny – Tresco Boats
Nothing beats the feeling of coming in from the cold to a crackling log fire and settling in for an evening with a good book. If there's a winter storm blowing outside, so much the better!
Mike – Tresco Abbey Garden Curator
I may be biased, but whilst other gardens are dull and dreary, our climate means there are literally hundreds of plant species in flower in the Abbey Garden over Christmas, from South African Proteas to Passion Flowers from Peru.