A Fond Farewell
The start of a new season on Tresco is tinged with sadness as we bid a fond farewell to Mike and Isobel Nelhams – though fortunately, it's more 'see you soon' than 'so long'…
After a lifetime on Tresco for islander Isobel and more than four decades for Mike, Tresco's golden couple make the 28-mile leap across the water to mainland Cornwall to enjoy their retirement.
However, their Tresco roots run deep, so it's little surprise that their connection to the island will remain strong. Indeed, far from retiring, Mike simply assumes a new role as 'Curator at Large'.
This new ambassadorial role will see Mike continue to fly the flag for Tresco Abbey Garden on the international horticultural stage and regularly visit to assist with island projects. So not retiring at all, then!

Throughout their time on Tresco, Mike and Isobel have been central to the Abbey Garden, café and shop – not to mention island life.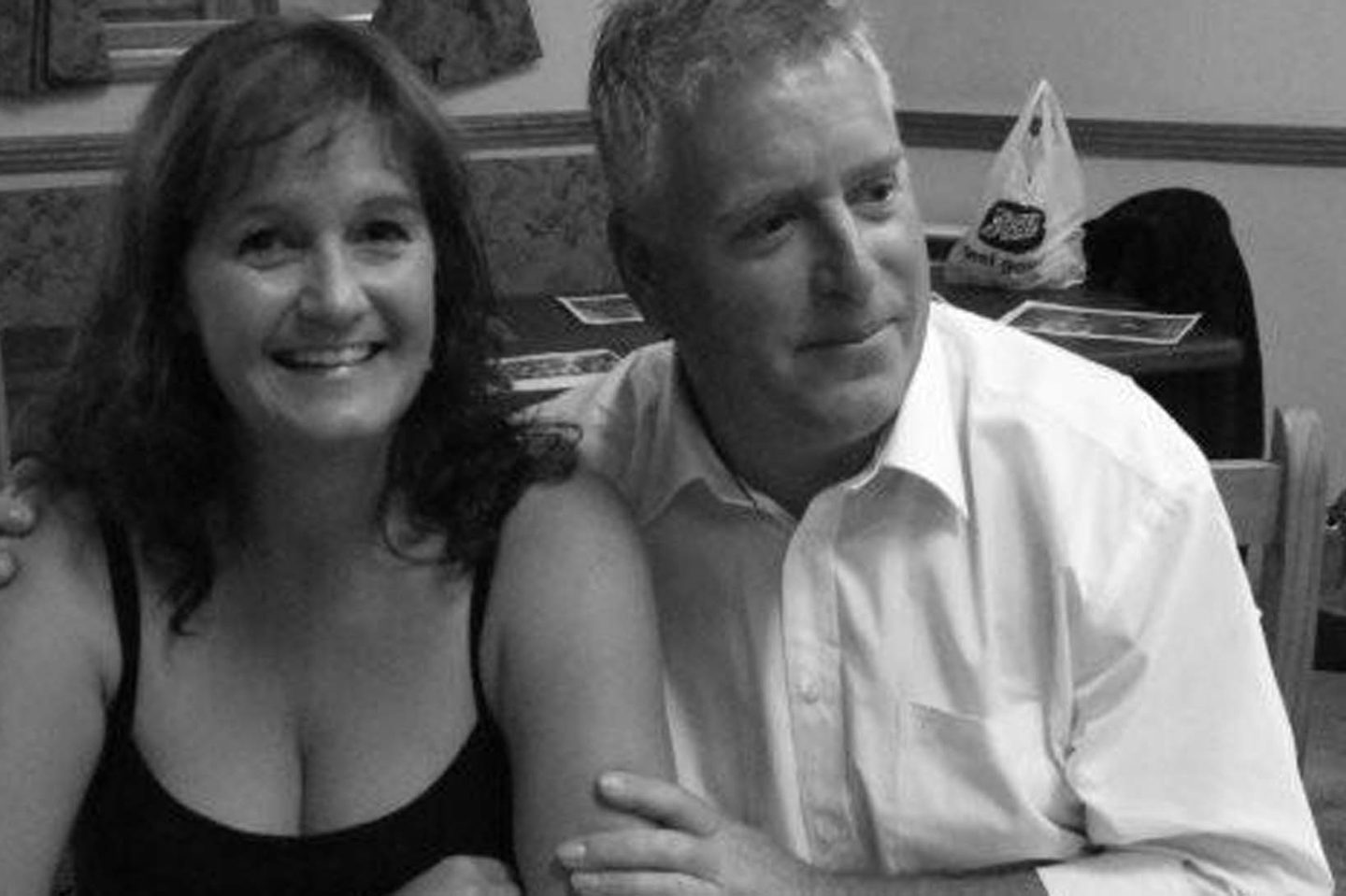 Isobel is a Tresco girl born and bred, while Mike arrived as a garden scholarship student in 1976 – a programme he continues to spearhead to this day.
A year or so later, the couple moved to the mainland, where Mike ran High Beeches Garden in Sussex and Isobel trained and qualified as a Psychiatric Nurse. When Mike played football for the hospital team, he would take the opportunity to visit Isobel at work – and had to be locked in the ward with her!
Mike and Isobel married in Tresco's St Nicholas Church in 1981, and in 1984, a call from Robert Dorrien-Smith lured the couple back to Tresco, where Mike took on the role of Curator of the Abbey Garden. He would go on to oversee this glorious exception – often referred to as Kew with the lid off – for some four decades, growing the garden to its current collection of 20,000 plants from over 80 countries.
Two daughters – Max and Kate – soon came along, meaning life was busy for the Nelhams family. Alongside his Abbey Garden duties, Mike took on a role as Radio Assistant at the (then new) Tresco Heliport. Isobel was soon presented with the opportunity to single-handedly set up, kit out and run the brand-new Garden Visitor Centre.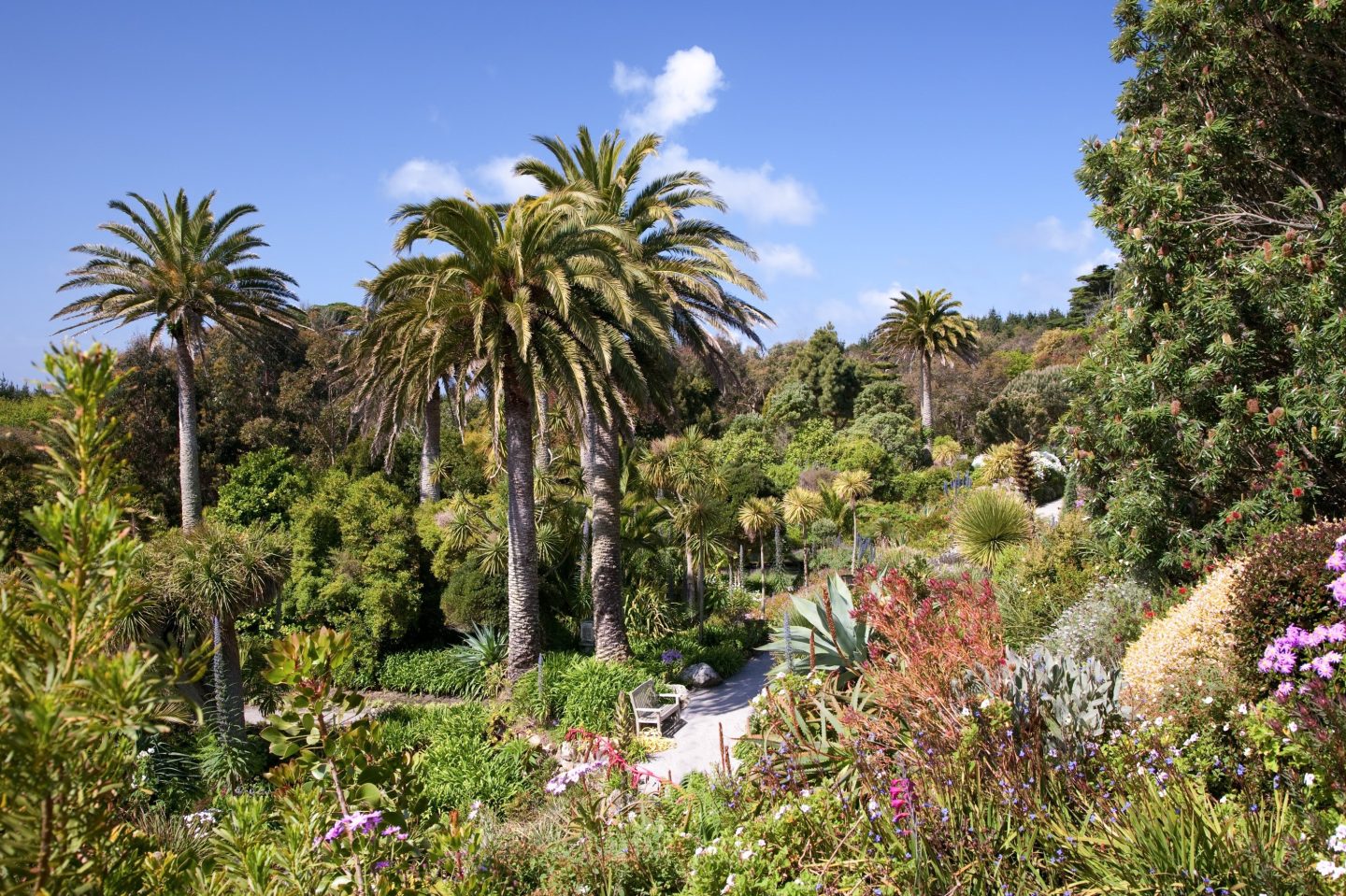 During their time on Tresco, Mike and Isobel have borne witness to – and been instrumental in – the setting up of Tresco Heliport, the recovery from the 1987 big freeze and the 1990 hurricane, numerous Royal visits, the building of national and international horticultural partnerships, the growth of the islands' cruise ship market, and the arrival of the red squirrels, to name but a few memorable occasions. Mike has been ably assisted throughout his tenure by a wonderful team of gardeners and students, for decades led by Head Gardener Andrew Lawson, who has been integral to the garden's success and continues in his role.
Mike has also acted as a regular judge for the RHS Chelsea, London and Hampton Court Shows and has become an internationally-recognised horticultural speaker and writer. There's also something of a running joke on Tresco that where there is a television camera, Mike is never far away!
The couple were both stalwarts of island sport; Isobel one of the first female rowers in the Czar and Mike her opposite number in the men's crew, before coxing the ladies' Men-a-Vaur crew to success. Mike was also a founder member of the Off-Island Kickers football team – fondly known as the Oiks - and a keen fielder for Tresco Cricket Club ("can't bat, can't bowl," says Mike).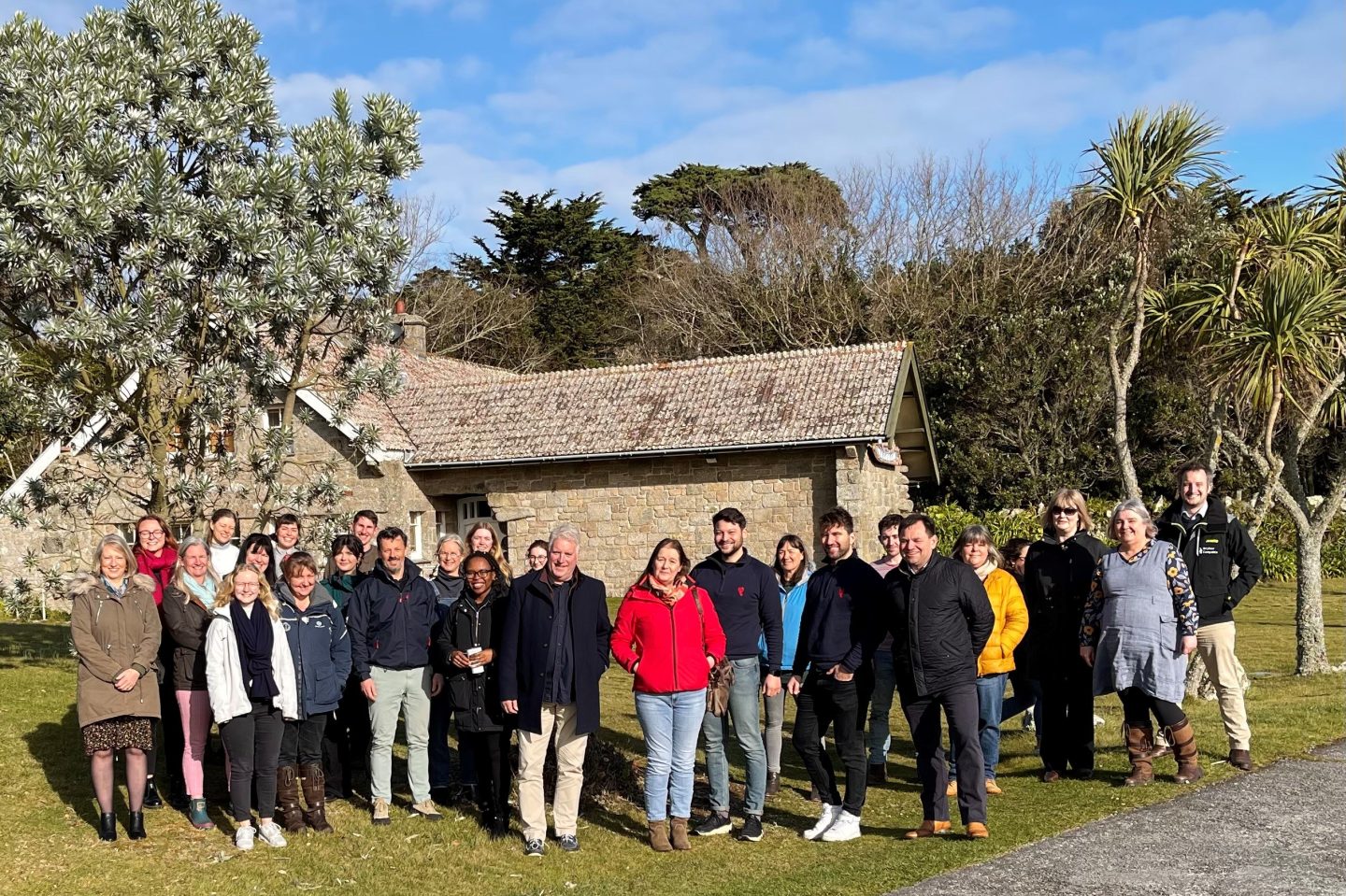 And so, to the present day. Thursday 10th March 2022 dawned bright and sunny – a typical Tresco spring day. Rightly so, for it was to be the day Mike and Isobel would finally bid a fond farewell to island life. The mainland was waiting - and with it, the joys of retirement and more time spent with their children and five grandchildren.
A gaggle of islanders made their way to Tresco Heliport, and as the flight time grew nearer, more kept arriving from all corners of the Abbey Garden and beyond. Cue a typical Mike quip: "I've told Robert Dorrien-Smith there's absolutely no work taking place on the island because you're all up here waving. He's going to send me the bill!"
The couple disappeared into the heliport to catch their flight, Isobel reappearing for one last hug with great friends Zsolt and Roland, who take on the baton of the Garden Café & Shop of which she is so justifiably proud.
The crowd waved as the helicopter took off, heading out across the Abbey Pool towards the Eastern Isles and distant mainland. None of the group wanted to be the first to turn and leave; to do so felt like turning your back on a significant part of the island's history.
It was then that someone spotted the aircraft looping back, giving Tresco's golden couple one last victory lap of their island home.
As the helicopter returned, dipping its nose in one final flypast, it felt like Mike and Isobel were taking one last bow, reminding us this wasn't 'so long' – only 'see you soon.'