Abbey Garden Scholarships & Bursaries
With thousands of exotic plants from across the globe, the Abbey Garden is an incredible place for horticultural students to gain invaluable experience. Garden Curator Mike Nelhams spearheads various scholarships and bursaries to help students gain placement in this prestigious botanical site.
The Elizabeth Hess Scholarship
The Elizabeth Hess Scholarship at Tresco Abbey Garden is sponsored by the Studley College Trust, with the training and accommodation provided by the Tresco Abbey Garden. Unlike most academic scholarships, it offers a year's practical training for up to three students who plan a career in botanic gardens. It is very valuable for those with basic training and qualification in practical horticulture who are ready for the next step, which will enhance their personal skills and kudos.
The Scholarship allows students to live on Tresco Island for a year from September and to become one of the teams of gardeners to learn and work. Mike Nelhams is an Associate of Honour of the Royal Horticultural Society in recognition of the high standard of Scholarship Training in the Abbey Garden. He is also a former scholar himself.
The closing date for applications to this scheme is 1st April annually - please apply using the form below.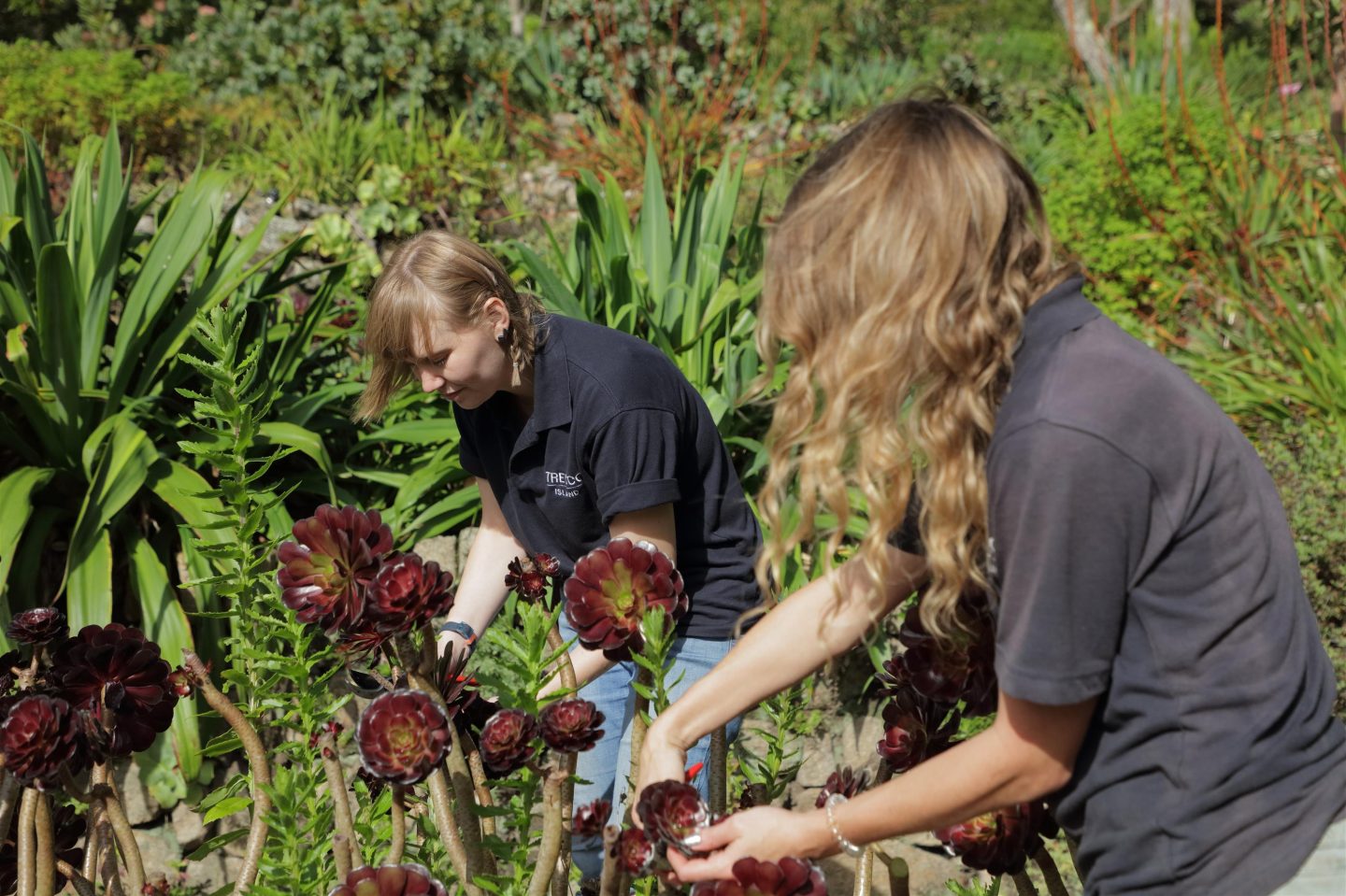 The Thistledown Horticultural Bursary
The Thistledown Horticultural Bursary provides financial support for a wide range of Horticultural projects both abroad and in the UK. Projects must have a very clear relevance to horticulture to be eligible to be considered - please find guidelines below.
There will be two closing dates for applications annually - 30th April & 31st October. Trustees will award bursaries in June and December.
Exaples of the types of project elegible for funding:
Expeditions for plant exploration and collection.
Study tours to see plants in Amenity situations or their native habitats.
Voluntary work placements in leading botanic and historic gardens.
Conferences: attendance and participation.
Traineeship: one year paid traineeship at a garden open to the public.
Botanical artwork: painting or drawing plants in their natural habitats, or exhibiting at an RHS Show.
Other: taxonomy, research, educational, or any other with a clear relevance to horticulture.
The bursary can be used for:
Travel, accommodation, food
Administration (e.g. obtaining health insurance, travel visa, CITES / collecting permits)
Other (e.g. costs of a driver, or an interpreter)
Obtaining high quality plant labelling
Recording collections
Those eligible to apply include:
Professional and student gardeners/horticulturists
Plant and soil scientists
Botanists
Arboriculturists
Landscapers
Botanical artists
Other related professionals
Locations in which the projects can take place:
British & Irish Citizens (i.e. holders of either a British or Irish passport) may undertake a horticultural project anywhere in the world.
Other passport holders, resident or in employment (for a minimum of two years) or students enrolled on a horticulture course of a minimum 2 year duration in Britain or Ireland might also be considered for a bursary to undertake a project anywhere in the world, if their proposal is considered appropriate and advantageous to their horticultural development.
All others may apply for funding, but only for horticultural projects undertaken in the United Kingdom or Ireland.
To download the application form, please click below.