Daytrip Itinerary - Cultural and Historical
There's more to Tresco than beaches and seascapes – art and heritage also factor into the island's identity. Digging a little deeper with our cultural highlights can make for an enriching day spent here.
Elements of this itinerary are best-suited to adult groups, however the Abbey Garden is a fantastic family-friendly playground so there is something for everyone.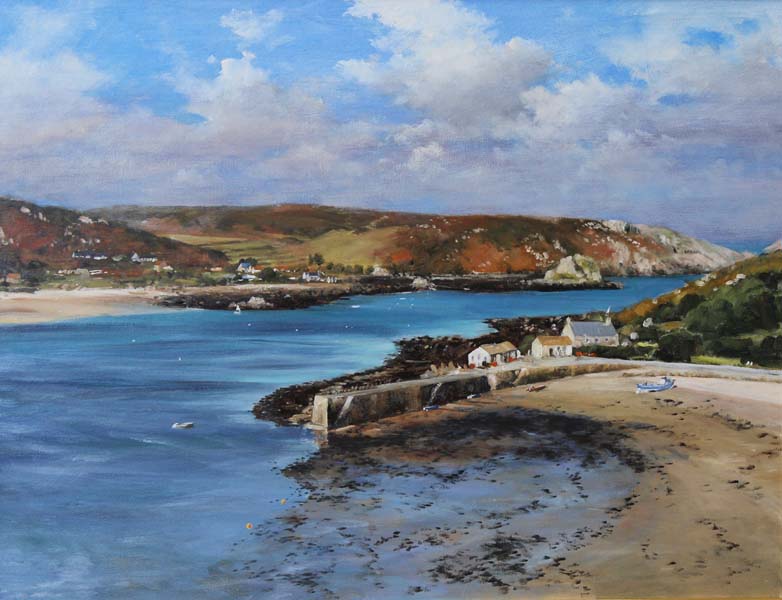 Morning
Our gorgeous seafront gallery is housed within a converted gig shed on New Grimsby harbour – it's bright, spacious, and like Tresco, has a little bit of everything.

From a broad selection of works by established southwest artists, to glassware, ceramics, wood carvings and sculptures; you'll be awestruck by the array of tempting treasures on display.

Look out for the jewellery made on the islands, and why not pick up a selection of envy-inducing postcards!
Gallery Tresco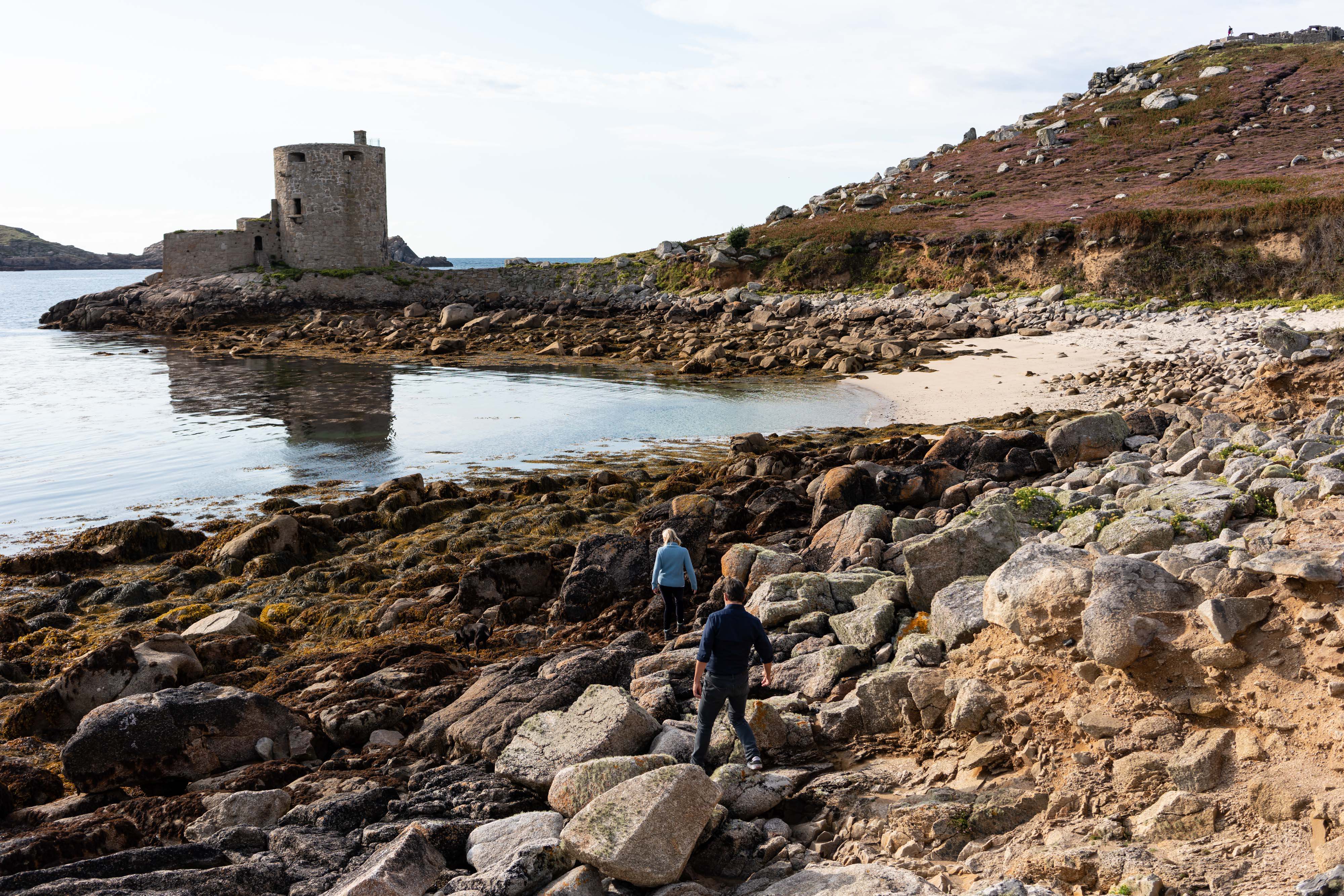 If you're feeling up for a historical adventure, take the coastal path around the North End that will bring you Cromwell's Castle: built in 1651 to guard the harbour and still relatively intact.
You can then climb up the hill towards King Charles Castle. Built during Edward VI's reign, the castle ruins are one of two Tudor forts put in place to defend Tresco from French and Spanish forces.
Historic Monuments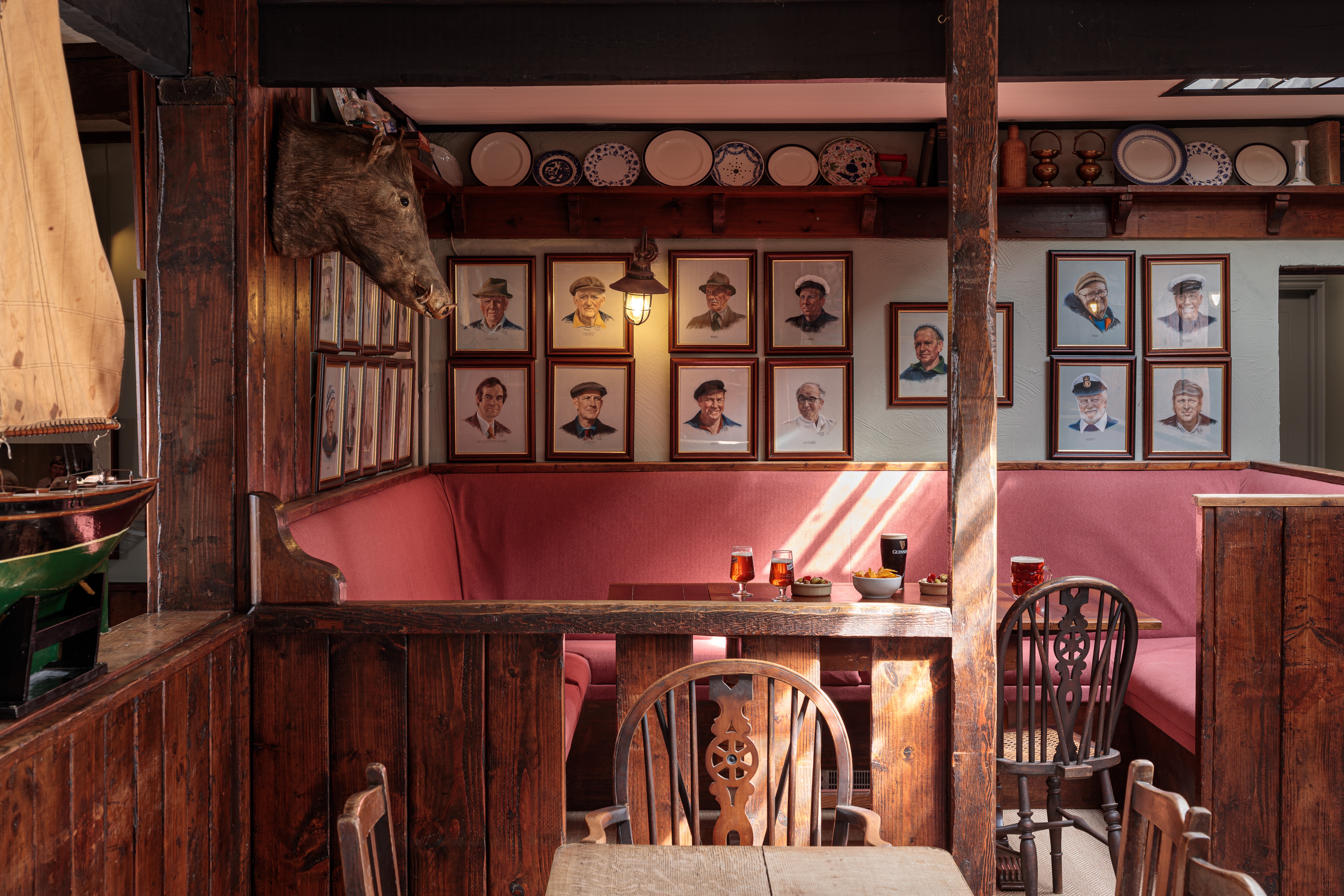 Lunch
Stroll back to civilisation and tuck into lunch at the New Inn. Rich in both cultural material and spirit, the island pub is the heart of Tresco. The walls are covered in art and imagery from the Abbey archive; from the Dorrien-Smith family to gig rowing, it is a building rich with history and creative inspiration.

The New Inn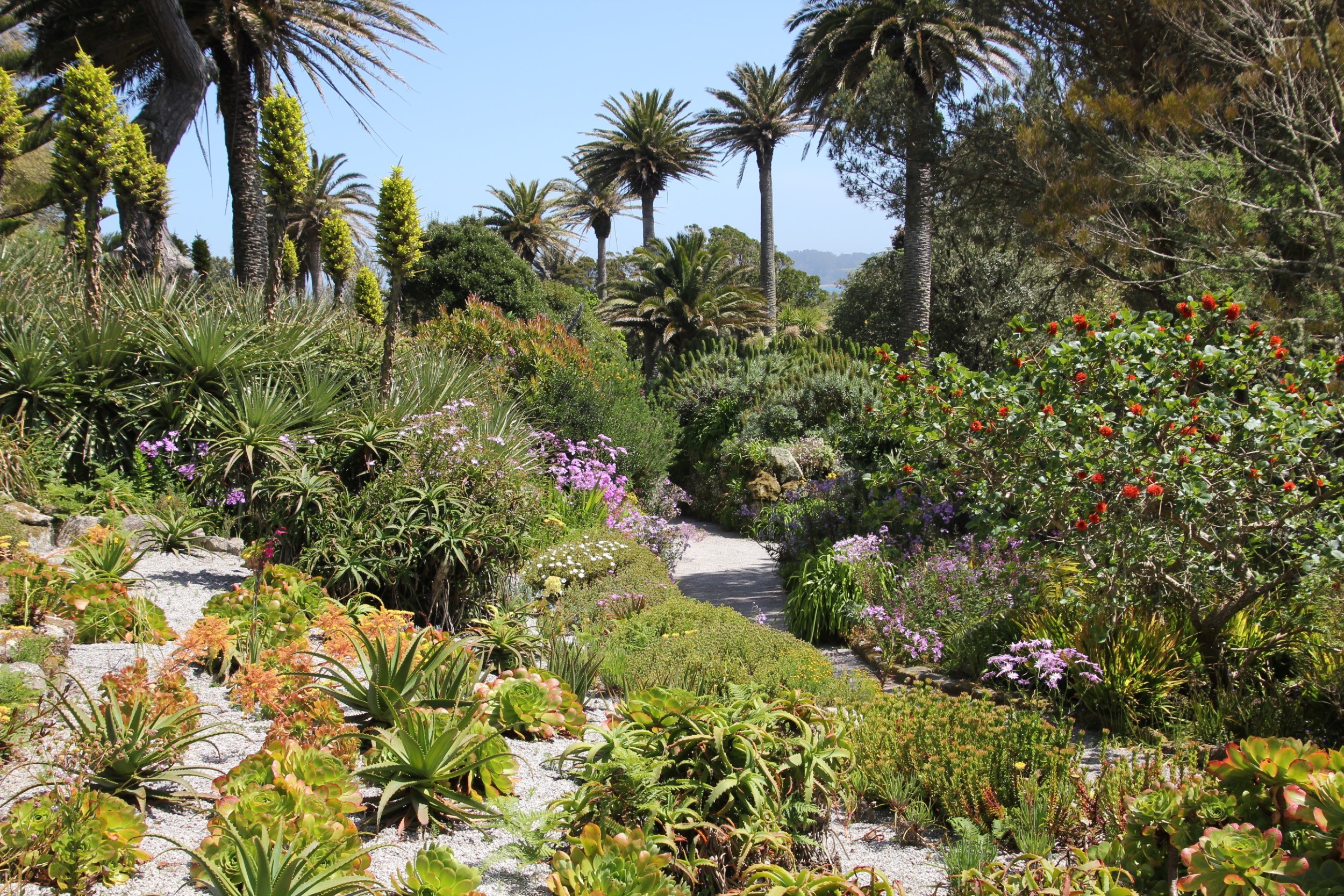 Afternoon
Walk southwards either through the tree-lined Abbey Drive or around the Cliff Fields coastal path towards the Abbey Garden.

The Garden itself is well worth a couple of hours' browsing – terraces are lined with proteas, agaves and aeoniums, and views from the top terrace take in the magnificent vista across towering palms. The Garden is full of island history and artistic inspiration...
The Abbey Garden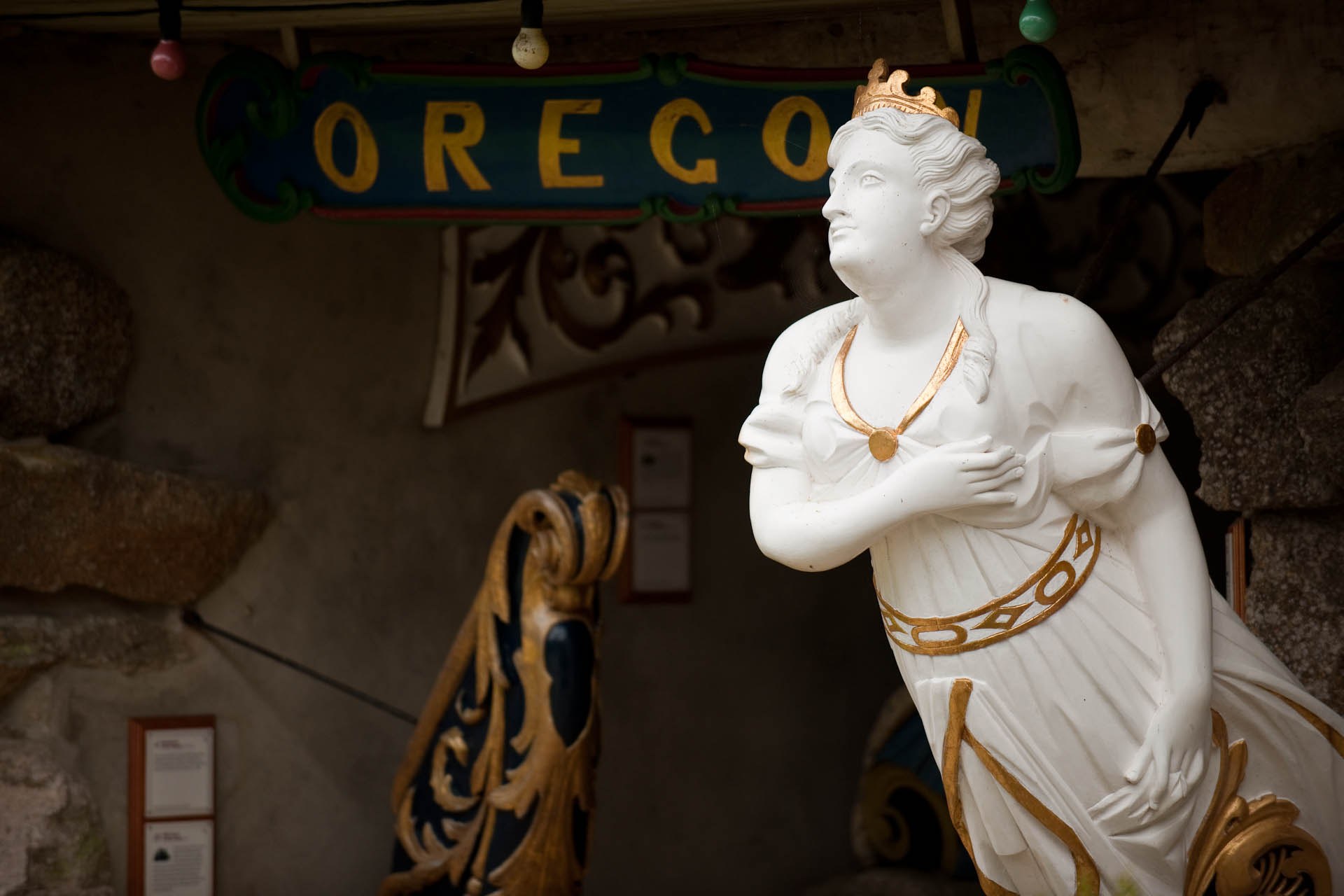 Nestled within the incredible plant-life are more Tom Leaper sculptures and works by established sculptor David Wynne, all with a story to tell.

Don't miss Valhalla Museum, which features figureheads and relics from shipwrecks which have historically taken place across the islands.
The Abbey Garden - History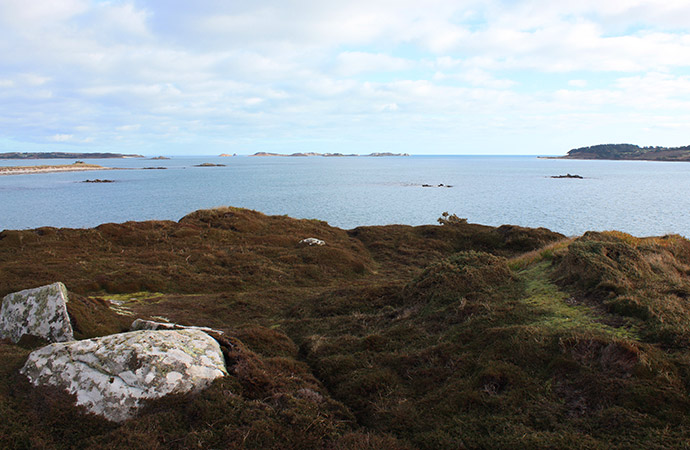 After the gardens, head further south to see the outcrop of Oliver's Battery. Overlooking the southern coast of the island, this site provided strategic defence during the Civil War.

Once Parliamentary forces had reclaimed Tresco, a gun battery was built on top of this large rocky outcrop.

The site affords incredible panoramic views of the islands once you've scrambled to the top! The perfect way to end a historically rich day on Tresco.
Penzance Helicopters provide an efficient, exciting daytrip service direct to Tresco. If you're on-island already - check local boating schedules for Tresco trips.
Daytripping to Tresco