Garland
Bordering the white sands of Farm Beach, gorgeous Garland boasts vibrant interiors and impressive sea views. Tresco Island Spa, the Island Office and the Stores are all close by.
At A Glance
Location

West Coast (New Grimsby)

Sleeps

6 people

View

Sea views across to Bryher and Samson

Change Over

Friday
The Cottage
On entering via a spacious oak-floored corridor, it's impossible not to be drawn straight through the property to its patio doors and mesmerising sea views beyond. Downstairs are an interconnected dining space, modern kitchen, and a lounge full of sunlight. Upstairs three bedrooms pop with colour, and the master enjoys its own balcony built into the sloping roof of the house.
Our Favourite Thing
The spacious terrace positively basks in afternoon sun, and steps cascade down onto Farm Beach below for those moments when you just must cool down with a paddle.
Property Details
Bathrooms
1 en suite bathroom
1 x shower room
Heating
Log burning stove in lounge, electric heaters in all rooms.
Includes
Entry to Tresco Abbey Garden, Sea Garden & Tresco Island Spa facilities, Tresco tennis courts and Golf on St Mary's throughout your stay
On the Doorstep
The island's Spa, Flying Boat Cafe & Deli, Tresco Stores and two outdoor pools are just footsteps from the property.

Facilities
Our cottages are well-equipped with a comprehensive inventory, which includes kitchen appliances and equipment, bathrobes, hair dryers, and an outdoor BBQ with tools. Bathrooms come complete with 100 Acres shampoo, body wash and hand soap.
This property comes equipped with a dishwasher. There is no washing machine at the property, however laundry facilities are available centrally with a small cost payable per load.
Beautiful views, spotlessly clean, absolute heaven having the beach just outside the door. What a special island Tresco is.

Joanna & family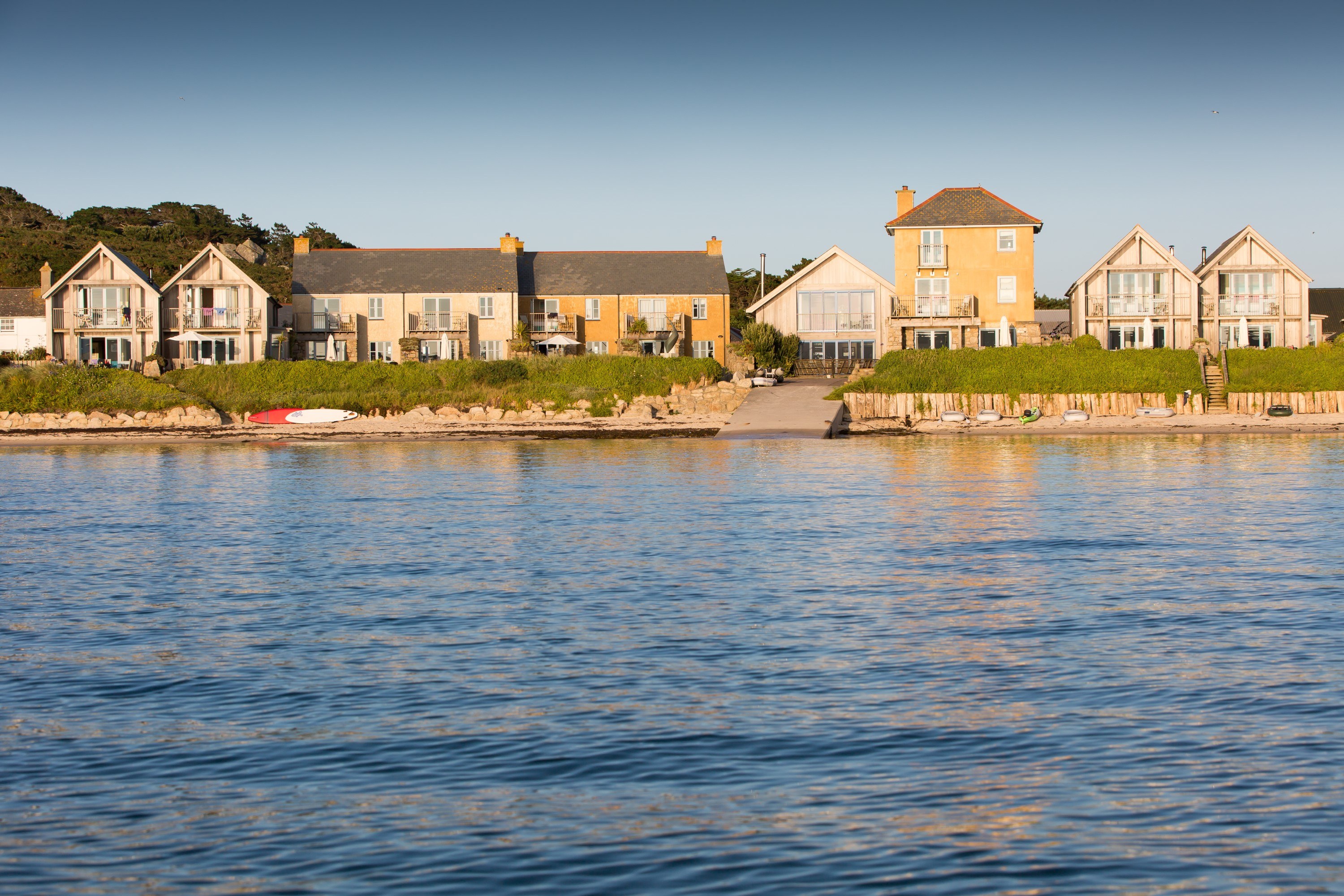 The Location
Take a short walk to Tresco Stores to collect fresh fish for supper, or hire a family's-worth of bikes from the Bike Shop next door.

Tresco Island Spa beckons from close by – steal an hour or two to spoil yourself with a therapy from its extensive treatment menu.

Truly beachfront, you'll wake up to the peaceful hiss of waves and the occasional gull's cry.
Rental Availability
01 Mar-08 Mar 24

£3,395.00

08 Mar-15 Mar 24

£3,395.00
Enjoy the indoor pools, jacuzzis, saunas, steam room, gyms and tennis courts at Tresco Island Spa or the Sea Garden, plus access to Tresco Abbey Garden & golf on St Mary's
Drop in through the day for laidback brunches, local bakes and Origin Coffee, or join us for small plates, aperitifs and organic wine as the sun sinks into the ocean
Enjoy the freedom of two wheels and a whole island to explore, with bicycle hire from Graham at the bike shed
Stay on Tresco
Winter and Festive breaks are not always available to book online - for cottage stays or New Inn breaks over the winter months please go to Winter on Tresco or call 01720 422849.