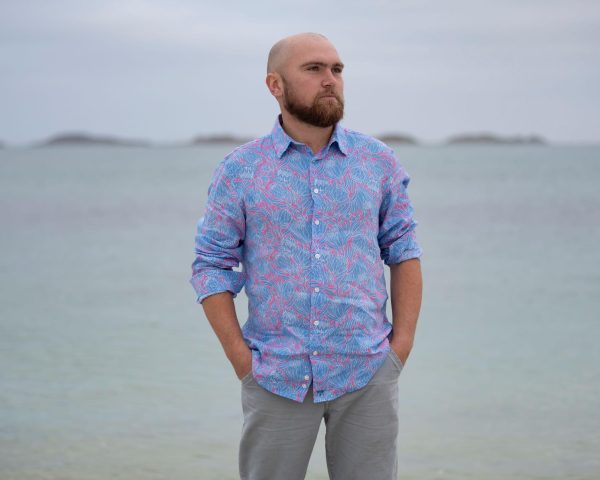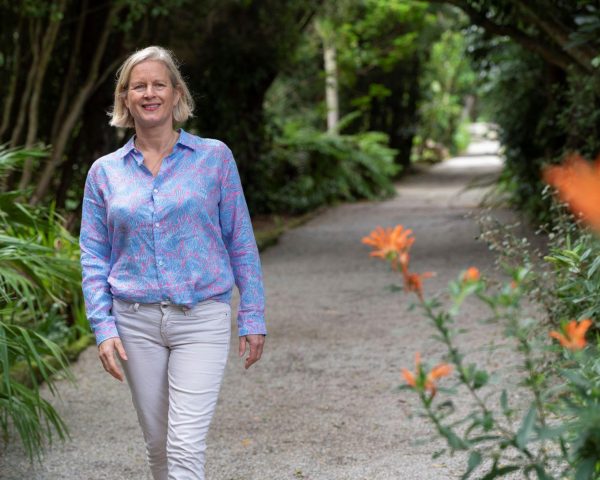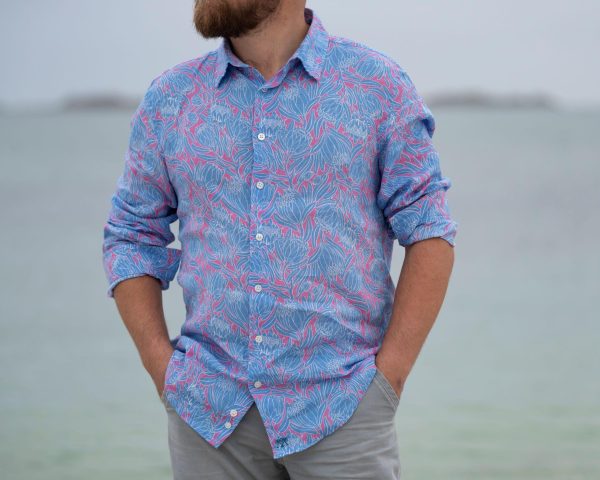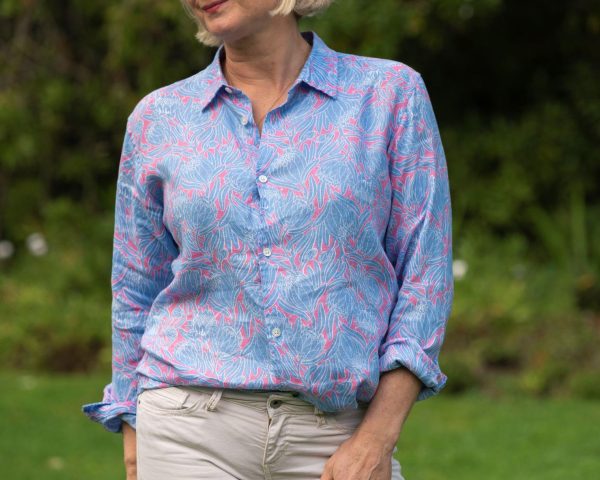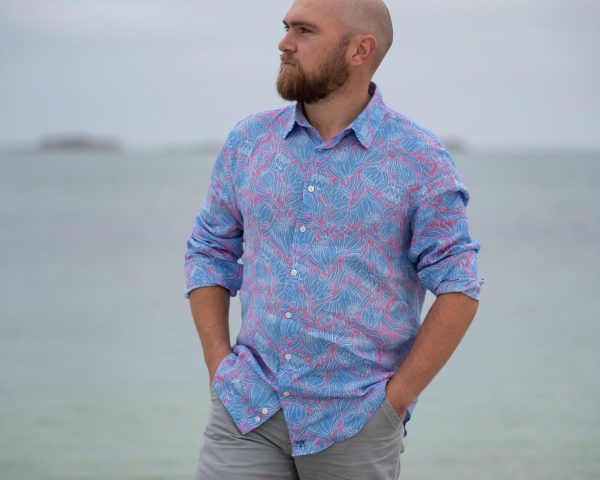 Pink House Mustique Tresco Protea Shirt
Tresco-style beachwear courtesy of our collaboration with Pink House Mustique...
More details
Description
We've collaborated with Pink House Mustique to create this Tresco-centric beachy print, featuring the iconic protea straight from our Abbey Garden top terrace.
This lightweight linen shirt is perfect Ruin terrace attire, and looks great teamed with cargo shorts or jeans, evoking daydreams of Tresco sands at any time of year.
Pink House Mustique
From one island to another, the Pink House boutique is nestled amongst the palms of tiny Caribbean islet Mustique.
Its laid-back linens and tropical prints are well at home amongst Tresco's sparkling sands and seas.
Care Guide
100% Linen Shirt
Machine wash with similar colours on a gentle 30 degree cycle. Dry naturally. Warm iron whilst still slightly damp

Do not wring or use bleach
Do not tumble dry
Sizing notes
This shirt is cut for men, but works equally well with a slightly oversized fit on women.
You might also like…