The Winter Long Stay
Working from home? Why not work from Tresco? Hunker down in a cosy beachfront cottage this winter and make Tresco your home, your home office and your inspiration...
From a work staycation to an inspiring island retreat, stay longer on Tresco this winter with long winter stays between November and February.
If recent events have taught us anything, it's that many of us can work from anywhere, so why not go truly 'out of office' this winter?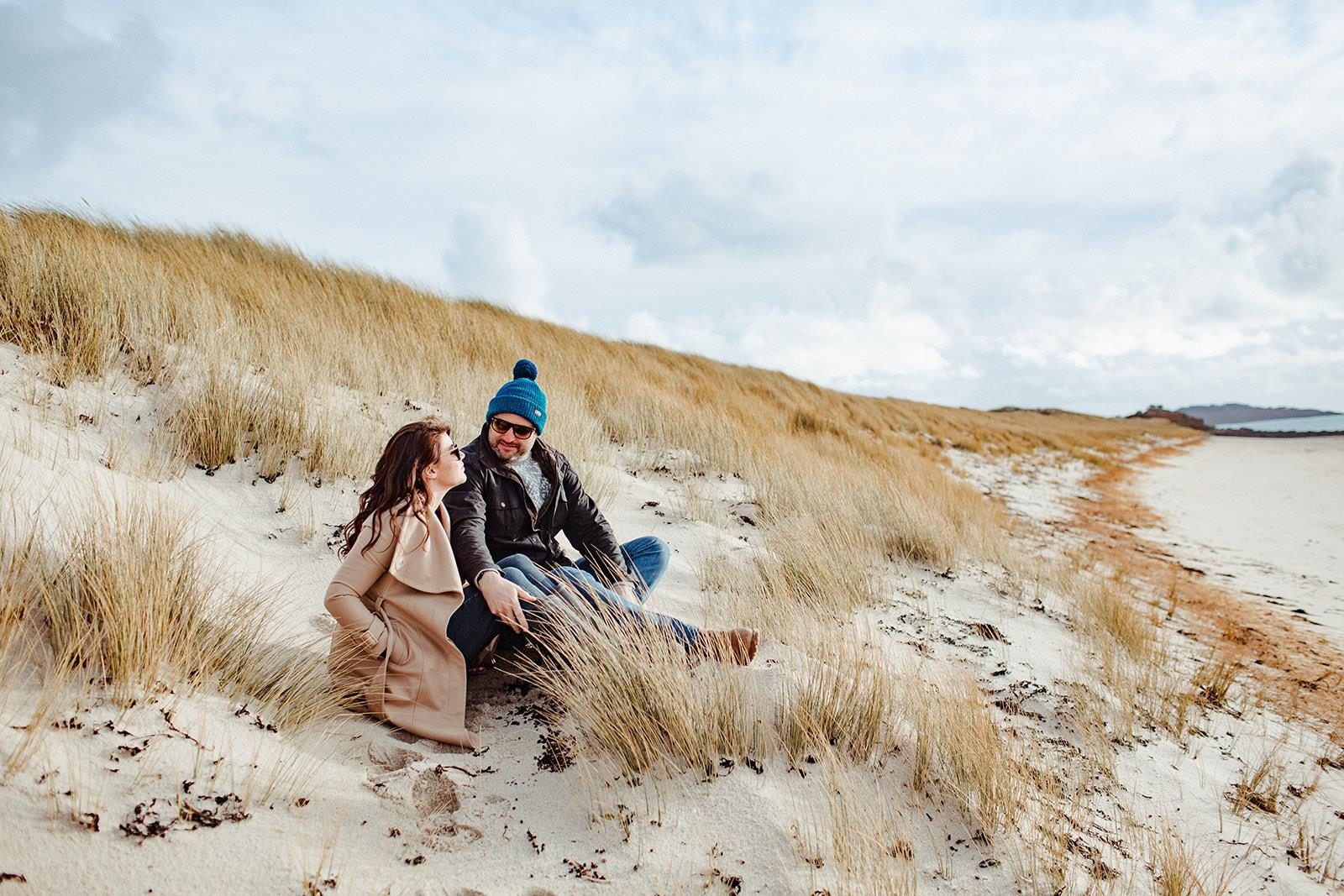 There's superfast WiFi to keep you connected and the inspiration of a new perspective to spark your imagination and creativity. Plus, with Tresco Island Spa on your doorstep, and the freedom of an entire island to explore, you'll find the perfect work-life balance here on Tresco.
The daily grind? Coffee at The New Inn. The daily commute? A walk to the rugged north end. Blue sky thinking? Oh yes, but not as you know it.
Each day, settle down in your office overlooking the ocean. Flip open your laptop or notepad as boats chug past the window or throw open the patio doors to listen to the sound of the sea.
Clock off early for a gentle stroll along the beach, or blow away the cobwebs with a clifftop walk, finishing up at The New Inn for a warming hot chocolate. It's just another day at the office - on Tresco at least...
With long stays starting from £748 per week, why not trade cityscapes for seascapes; the long commute for bracing clifftop walks this winter?
Stay Longer for Less
The longer you stay, the less you pay...
Your home from home will be a beachfront three-bedroom Flying Boat Cottage, sleeping up to 6 people and includes:
Access to the Tresco Island Spa facilities
Entry to Tresco Abbey Garden throughout your stay
Our housekeepers will clean your cottage weekly if requested
If you're looking to stay three weeks or more, you'll receive at least 20% off the weekly rate, up to a 50% discount if you like the sound of hunkering down on the island for three months or more. These rates are available for stays from the beginning of November 2021 to the end of February 2022.
3 weeks: from £1,196 per week
4 - 7 weeks: from £1,046 per week
8 - 11 weeks: from £896 per week
12 weeks+: from £748 per week
Other properties are available for our Long Winter Stays too - so if you have a favourite, just give us a call to discuss your options.
To find out more, and to book, contact our friendly Island Office team by email or by calling 01720 422849. While you're speaking to them, ask the team what they think of having Tresco as their office... They just might convince you!

PS - If you're looking to stay one to two weeks, our Winter Cottage Breaks are perfect for you.

Winter on Tresco
Tresco is open throughout the year, and the winter is a wonderfully wild and peaceful time on the island. In the winter months some parts of the island operate reduced hours or are in hibernation. Here's what's planned for this winter…

For dining, The Ruin will be open throughout November and December, with the Flying Boat Café & Deli and the Garden Café open until 13th November. Tresco Stores will be open throughout on its winter hours. The New Inn is closed this winter for a full bedroom refurbishment, reopening in April 2022.

Tresco Island Spa and the Sea Garden Pool will be open throughout the winter, operating their usual winter hours. Tresco Abbey Garden will be open daily from 10am – 4pm.