Give the Gift of Tresco this Christmas
Bring festive cheer to island lovers who haven't been able to make the Tresco pilgrimage this year...
As we head towards the festive period, we're thinking of all those who couldn't make it to the islands this year. Do you know a Tresco lover in need of a seasonal reminder of their favourite place? Here are a few ways to spread some island cheer from afar.
Tresco Gift Vouchers
After a challenging 2020, our gift vouchers are a great way to look forward to brighter island times. Help your loved ones start planning towards a future visit with a voucher towards accommodation, a meal voucher for a special evening in one of our eateries, or a treatment voucher ideal for some much-needed recuperation in our spa.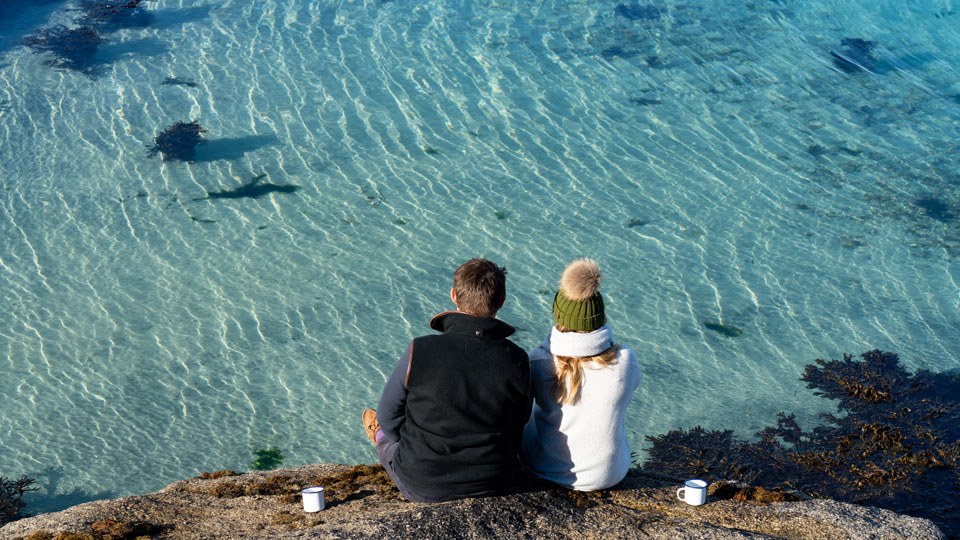 The Spirit of Bruce Christopher Rum
Distilled on the islands and made using rare honey from Tresco bees, we've partnered with tiny distillery SC Dogs over on St. Martin's to create a very special spiced rum. The Spirit of Bruce Christopher rum pays tribute to the memory of a Tresco legend, Borough farmer Bruce.

Gin By Post
Choose from our considered collection of island-inspired gin – all delivered with a handwritten gift card in eco Hexi packaging.
Our Tresco Abbey Garden gin is distilled on the neighbouring island of St. Agnes by our friends at Westward Farm, it features botanicals from our Abbey Garden, most notably the fragrant coleonema or 'confetti bush'. It's delicious as a 'Trescotini' or refreshing served with tonic, and would make a special gift for any Tresco fan.
Also available is the 'Beachcomber' Hell Bay gin, made by Tarquin's of Cornwall. This exceptional spirit is flavoured with locally-foraged Kombu and Dulse seaweeds.