A Taste of Scilly from Tresco
The Taste of Scilly Festival sees the islands erupt in a celebration of local flavours; get to know Scilly's local producers and absorb tasty morsels of our foodie culture. Make Tresco your base for Taste month this September and you'll have all this to look forward to:
The Low Tide Event
Our iconic pop-up party on the sandbar – any die-hard Scilly fan must experience a low tide event. Join us in the middle of the channel between Tresco and Bryher as the tide recedes – you'll be awestruck by the spectacular low tide vista on show.
Sample seafood paella from Island Fish, served out of their working fishing boat. Sip on prosecco from the Sand Bar. Dance with the sand between your toes to live music from Fabulous 59 Ford. Finish off with an ice cream made on St. Agnes at Troytown Farm.
Sunday 1st September - find full info on the event here or find our Low Tide accommodation picks here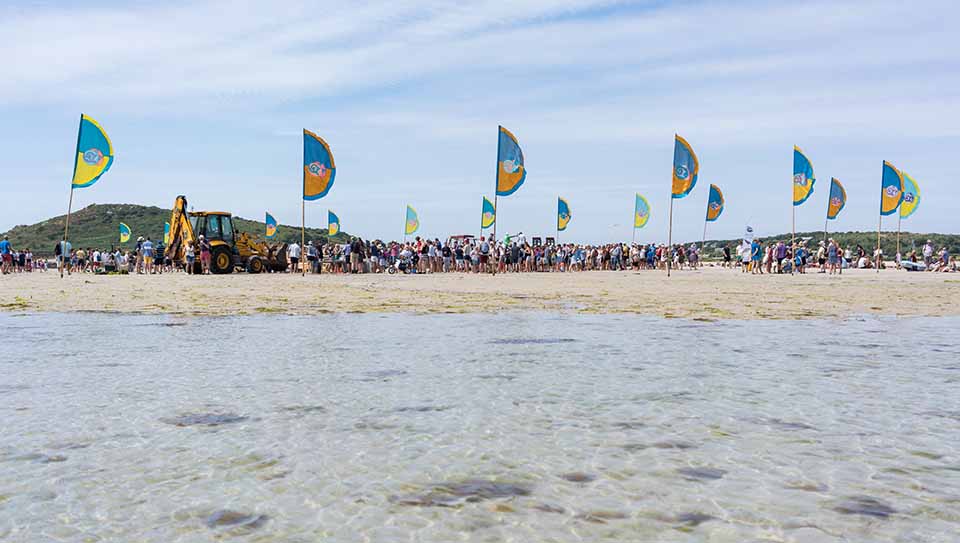 Tresco Markets
Browse the stalls at Tresco's weekly market and pick up local ingredients for an island supper. Expect to find fresh fish and shellfish from Island Fish, farm-to-fork vegetables and free-range eggs from Hillside Farm, and delicious baked goods and homemade dips and seasonings from Veronica Farm.
Tuesdays throughout September, 3:30 - 5:30pm at New Grimsby
Flying Boat Tasting Menus
On Thursdays throughout September Flying Boat head chef Jack will be marking this foodie month with a special tasting menu. Drawing inspiration from the islands and his Cornish roots, the menu features delicacies such as Porthilly oyster and braised cuttlefish. Preview the tasting menu here.
Thursdays throughout September, book via the Flying Boat on 01720 424068
Hops & Apples Festival
Supported by St. Austell Brewery, the New Inn will be celebrating the best southwest ales and ciders as well as some special guest tipples from further afield. New Inn head chef James will be utilising ale and cider as his hero ingredients for the weekend's special dishes, and folk group Scuppered will provide a live soundtrack to the action.
14th & 15th September - join us on our Hops & Apples break here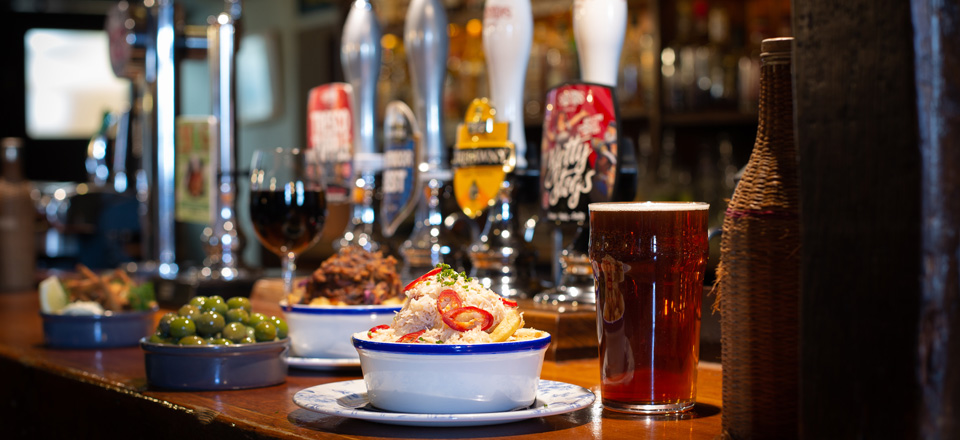 The Crab Shack does lunch
Opportunities to experience Hell Bay Hotel's popular Crab Shack will be extending further into September. Dinner bookings are available several nights per week up until and including Thursday 12th September.
For the second half of the month, Crab Shack lunches will take place twice a week. Get elbows deep in delicious fresh crab expertly seasoned with herb butters and tasty drizzles, all served from rustic Portuguese cataplanas. Don't miss out on the succulent mussel and scallop starters too. Seafood straight from local waters, served simply – what could be better?
Lunches take place on Tuesdays & Thursdays from 17th September - book via Hell Bay Hotel on 01720 422947
Leiths Cookery Demonstrations
Hell Bay Hotel has teamed up with the Truro School arm of the prestigious Leiths School of Cookery to offer cookery demos featuring a selection of Bryher's local produce. Watch as guest chef AJ Turner prepares a three-course feast using produce from Island Fish and Hillside & Veronica Farms – then enjoy devouring it!
Taking place on 21st & 22nd September - book now at the Hell Bay website.
To discover our accommodation options throughout September, please telephone the Tresco Island Office on +44 (0)1720 422849 or click below to search.
For a full programme of events taking place across the islands during Taste of Scilly month click here.
Isles of Scilly Travel are offering 10% of Scillonian fares and Lands End Skybus flights during September - quote 'Taste19' when booking.