Isles of Scilly ÖTILLÖ Swimrun
One of the world's toughest endurance races returns to the Isles of Scilly in 2022.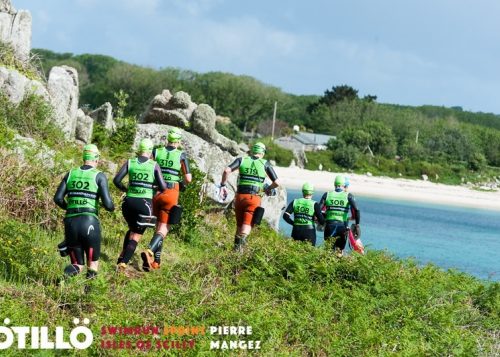 Protected swims, great runs and spectacular views. Anyone can do this race; a swimrun experience for those new to the sport or not ready to compete over bigger distances. 4th June 2022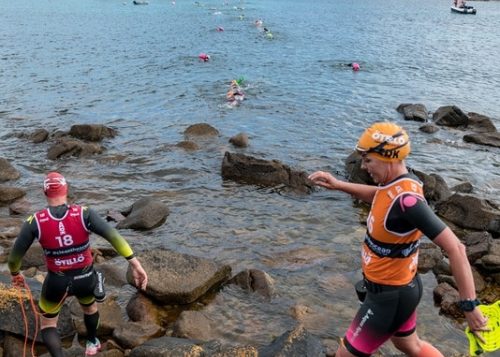 For those wanting more of a challenge, the sprint race around St Mary's gives you a taste of the World Series event, without the full distance and immersion. 4th June 2022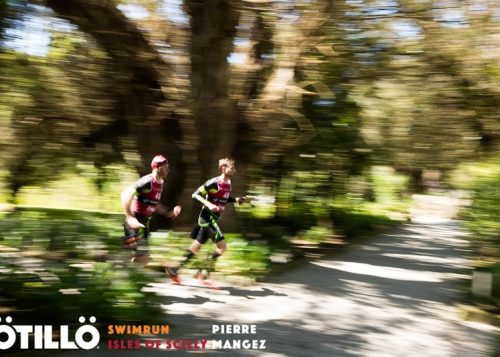 A tough, spectacular and unique race around the archipelago, visiting the islands of St Mary's, Bryher, Tresco and St Martin's. The open water swims and tough runs will test the mettle of you and your teammate. 5th June 2022
Swimrun is a team sport based on two people travelling through nature and time, completely dependent on each other. The team alternates between running and swimming along a pre-marked course in nature; on Scilly, between islands. As a team you race within 10 metres of each other, you share the experience, the fun, the beauty and the suffering. Swimrun is emotion!

ÖTILLÖ is the origin of Swimrun, a new endurance sport driven by respect and dedication. Swimrun is about experiencing nature in the purest possible way, with Respect for yourself, for your team partner, for others and for the environment.

The Swimrun World Championship race is ranked by CNN as "one of the toughest endurance races in the world". In 2022, there are three different races taking place.