Our Approach to Coronavirus
Wellbeing has always been at the heart of our island. That's more important now than ever before…
As restrictions ease, we want to reassure you that the health and happiness of our guests, team and wider island community remains at the heart of everything we do.
We want you to feel comfortable and safe during your time with us, while still being able to enjoy that Tresco holiday you so deserve. Above all else, we will always stay true to the things that make this place unique. Peace and tranquillity. Warm welcomes and familiar faces. Wide-open spaces and time to be.
Latest Update: 19th July 2021
From 19th July 2021, most of the national Coronavirus restrictions have eased, but we're asking for your help to keep the Isles of Scilly safe this summer.
Face coverings remain compulsory on all transport to and around the Isles of Scilly, including Penzance Helicopters, Skybus, Scillonian, Tresco Boat Services and our transport shuttles. Around the island, please wear a face covering as a courtesy to others in indoor spaces like our shops, the Island Office, and our restaurants until you're seated.

Social distancing comes easily on Tresco, so please give others plenty of space. To help keep everyone comfortable, if areas are busy, we may ask you to wait a while or come back at a quieter time. For Tresco Stores, you may find it easier to use our online shopping and delivery service.

The Ruin Beach Cafe and The New Inn continue to offer table service, and you will still be able to check in to our venues using the NHS app. All our spa facilities and changing rooms have now reopened, but you'll need to pre-book gym and tennis court spaces.

We don't ask for evidence of vaccination or a negative COVID test, but we would strongly encourage all guests to follow the advice of The Council of the Isles of Scilly and take a rapid Lateral Flow Test before your holiday, and during your time on the islands. You must not travel if you have tested positive for Coronavirus. In this case, please contact us to discuss your options.

We can't wait to see you soon. Those lockdown dreams of Tresco are getting closer to reality...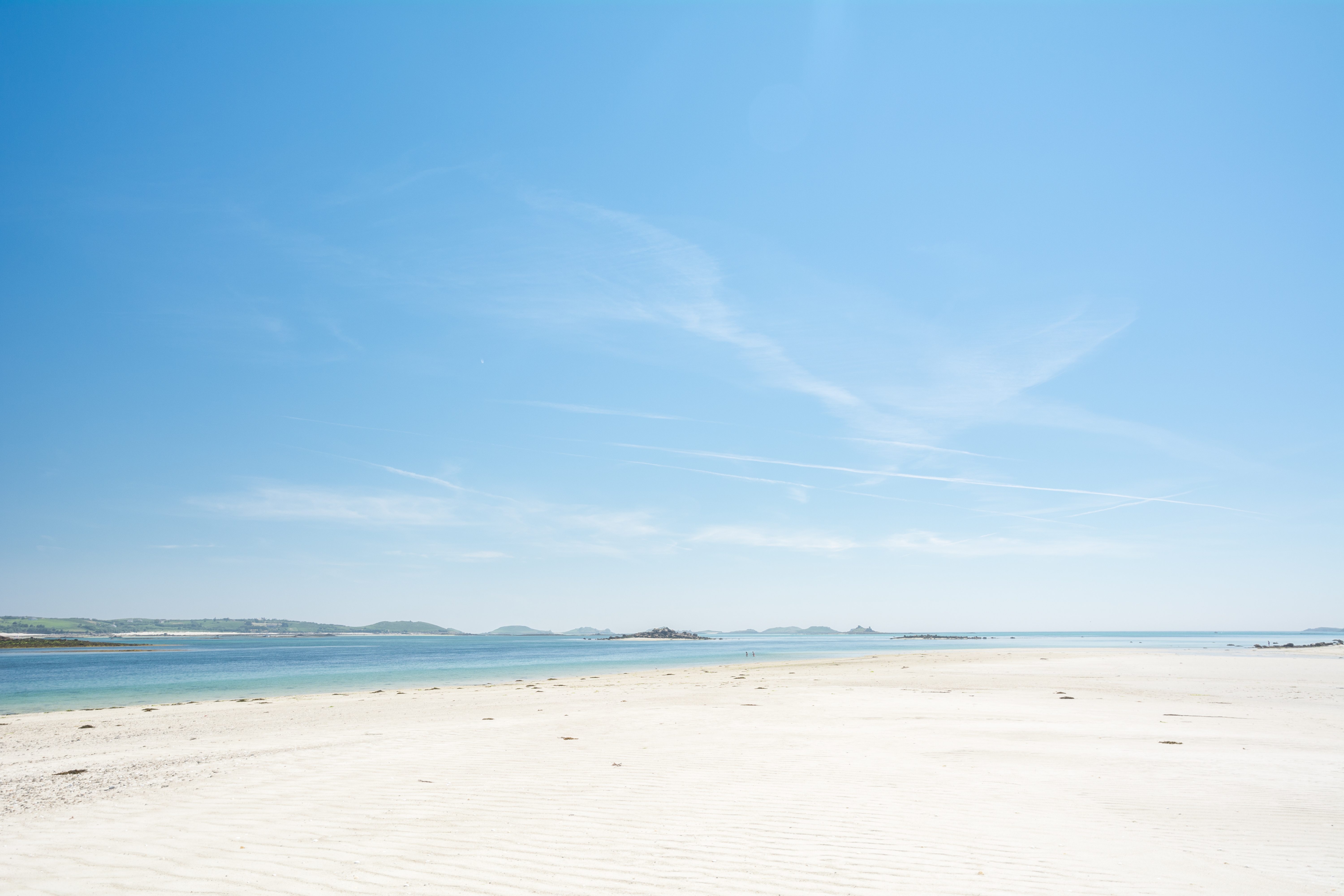 Book with Confidence
It's important to have something to look forward to right now, so we've taken the worry out of booking a holiday with our simple Coronavirus Flexible Booking Guarantee.
If your holiday has to be cancelled due to government Coronavirus restrictions, we'll transfer your reservation up to the end of 2023, subject to availability and variation of tariff.
Our standard terms and conditions of booking still apply, so we strongly recommend taking out suitable comprehensive travel insurance at the point you book your holiday.

See our Booking Terms & Conditions